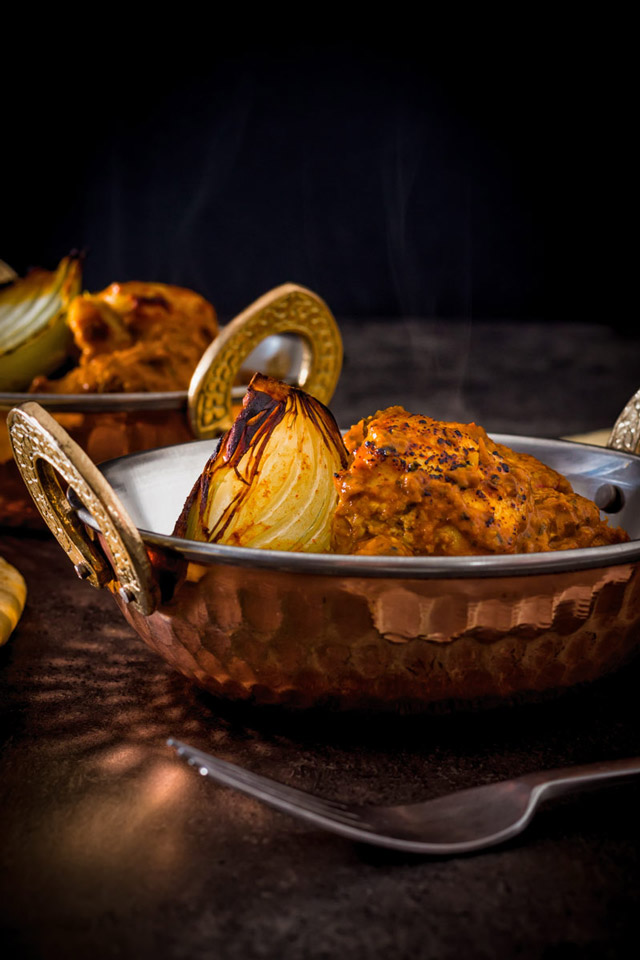 Rant alert folks, the Chicken Tikka Masala recipe will be tinged with huge quantities of sarcasm and maybe even an overall tone of piss taking… You see us 'food bloggers' are a strange crowd and we have to go to all sorts of lengths to get your attention and persuade you to lend us 5 minutes of your time. Some in our midst will literally stop at nothing to be the next Instagram sensation, it seems to be rainbow everything at the moment, or indeed to score the next 'pinterest' multiball, one of the ways to score on Pinterest is to do a 'slow cooker' or even an 'InstantPot' recipe…
"So prey tell Krumpli, why is this not an 'InstantPot' or 'Slow Cooker' chiccken tikka masala recipe", I hear you say. Well the answer to that dear reader is two fold… Firstly I am not that person, I love writing about food, I love cooking food and most of all I love eating food, but I hate playing social media like it is a bloody pinball machine. Secondly, I actually know what chicken tikka masala is! I genuinely have no idea what people who are making this in the latest 'insert piece of kitchen kit here' think they are doing but the name is pretty simple. To make chicken tikka masala, you kinda need chicken tikka, now tikka has a pretty fixed solid meaning… It is a piece of food that is marinaded and cooked under a fierce dry heat, typically in a tandoor although a grill works. So unless I missed the memo and can't find the grill setting on my InstantPot or Slow Cooker, these people are way off the reservation. Now that is not to say that they are not cooking a nice chicken curry, I have seen many and they look great, they just aint cooking chicken tikka masala.
Aaaannnnddd breathe, I feel better now folks, enjoy this or even make one of them 'pinterest' multiball versions but please don't call it chicken tikka masala, it is like nudging the pinball machine… It is cheating! Most importantly you are ruining food, if we continue on with this trend pretty much any creamy tomato based curry sauce with chicken in will be called CTM. If we remove the importance of definitions behind names then where will we be when we are trying to decide what we want to eat.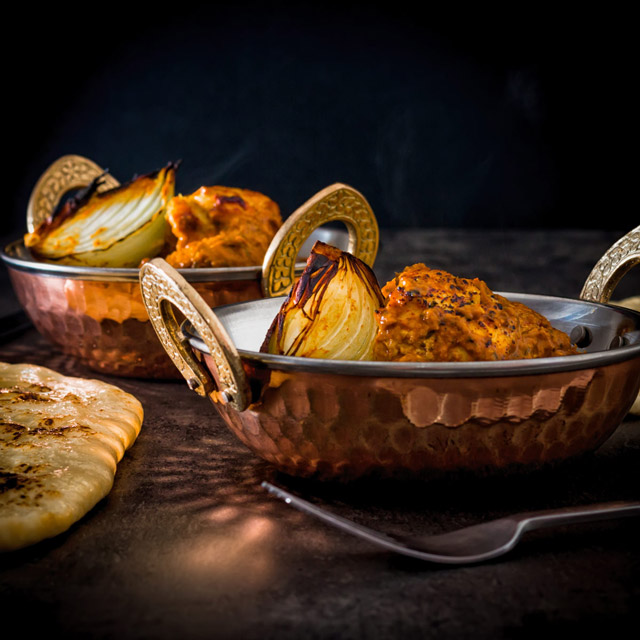 Print
Chicken Tikka Masala
Chicken Tikka Masala really is the Grand Daddy of Anglo Indian Curries, grilled marinaded chicken in a spicy fragrant tomato based sauce.
Ingredients
For the Chicken Tikka:
450

g

Chicken Breast.

Cut into 3cm cubes.

100

g

Natural Yoghurt.

6

Garlic Cloves.

Peeled.

30

g

Ginger.

Peeled.

1

Tbsp

Kashmiri Chili Powder.

1/2

Tbsp

Ground Turmeric.

1

Tsp

Ground Coriander.

1

Tsp

Ground Cumin.

1/8

Tbsp

Coarse Sea Salt.

75

g

Onion.

Peeled and cut into quarters.
For the Masala Sauce:
1

Tbsp

Ghee.

Use butter or a neutral cooking oil if you must.

100

g

Onion.

Cut into 5mm dice.

3

Garlic Cloves.

Finely chopped

20

g

Ginger.

Finely chopped.

1

Tsp

Kashmiri Chili Powder.

1/4

Tsp

Ground Cinnamon.

1/2

Tsp

Ground Cumin.

1/8

Tsp

Ground Cloves.

1/4

Tbsp

Garam Masala.

1/2

Tbsp

Dried Fenugreek Leaves.

1/2

Tbsp

Ground Coriander.

175

ml

Tomato Pasata.

1

Tbsp

Tomato Puree.

1/8

Tbsp

Coarse Sea Salt.

1/2

Tsp

Sugar.

75

ml

Double cream.

Heavy cream in the US.
Instructions
Take the garlic and ginger and blend to form a paste, adding a little water if required.

Mix this garlic and ginger paste with the remaining ingredients for the chicken tikka, with the exception of the chicken.

Now add in the chicken and massage in the marinade, now set aside and allow to marinade for up to 24 hours but a minimum of 4 hours.

Heat the ghee in a large frying pan over a medium high heat and add the onion and fry until golden for 10 minutes.

Meanwhile heat your broiler to high and thread your chicken on to high and thread your chicken on to metal skewers along with the onion quarters.

When the broiler is hot place the chicken tikka skewers under and cook for 8-10 minutes a side making sure you get them nice and caramalised.

Add the ginger and garlic to the onions and cook for a further 60 seconds.

Add all of the dried spices and herbs to the garlic ginger and onion mix and cook for 60 seconds once again stirring continuously.

Now add the salt, sugar, tomato pasata and tomato paste and cook for 5 minutes.

I now like to blend the sauce at this stage rather then blending the onion, garlic and ginger earlier you can of course leave your sauce chunky. If blending return to the pan add the cream and bring back to hot.

Finally add in the chicken and saute in the sauce for 4-5 minutes and serve, ensuring the chicken reaches an internal temperature reaches 74°C.
Recipe Notes
You should most definitely serve this with Naan Bread 😉
As ever my timings do not include marinading time.