Homemade Peanut Butter is so insanely easy to make, you need peanuts and a blender and erm that's about it!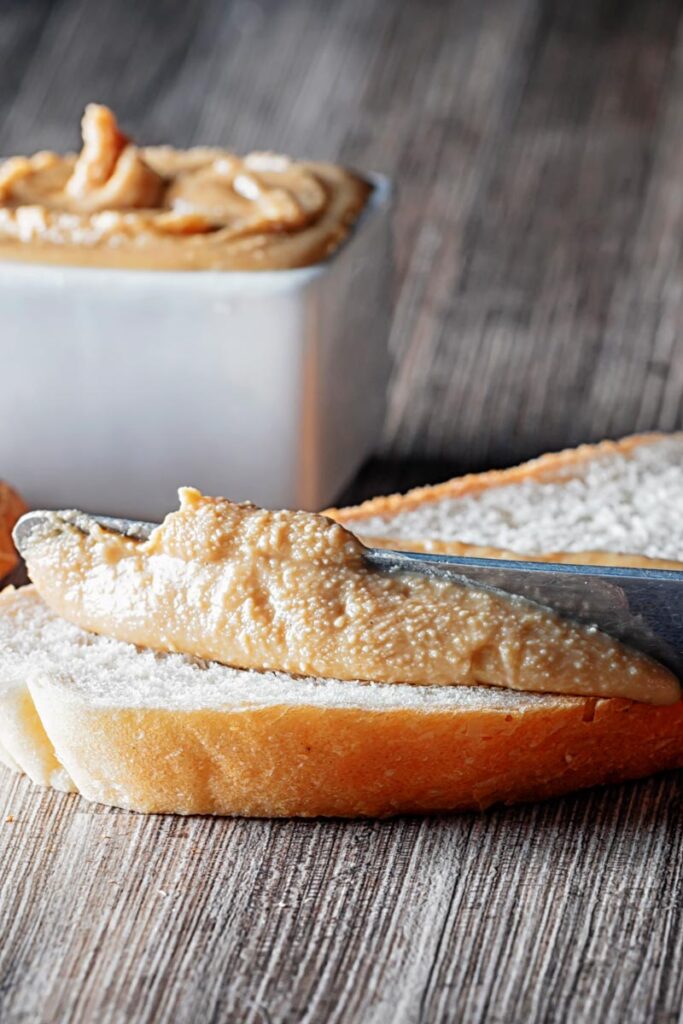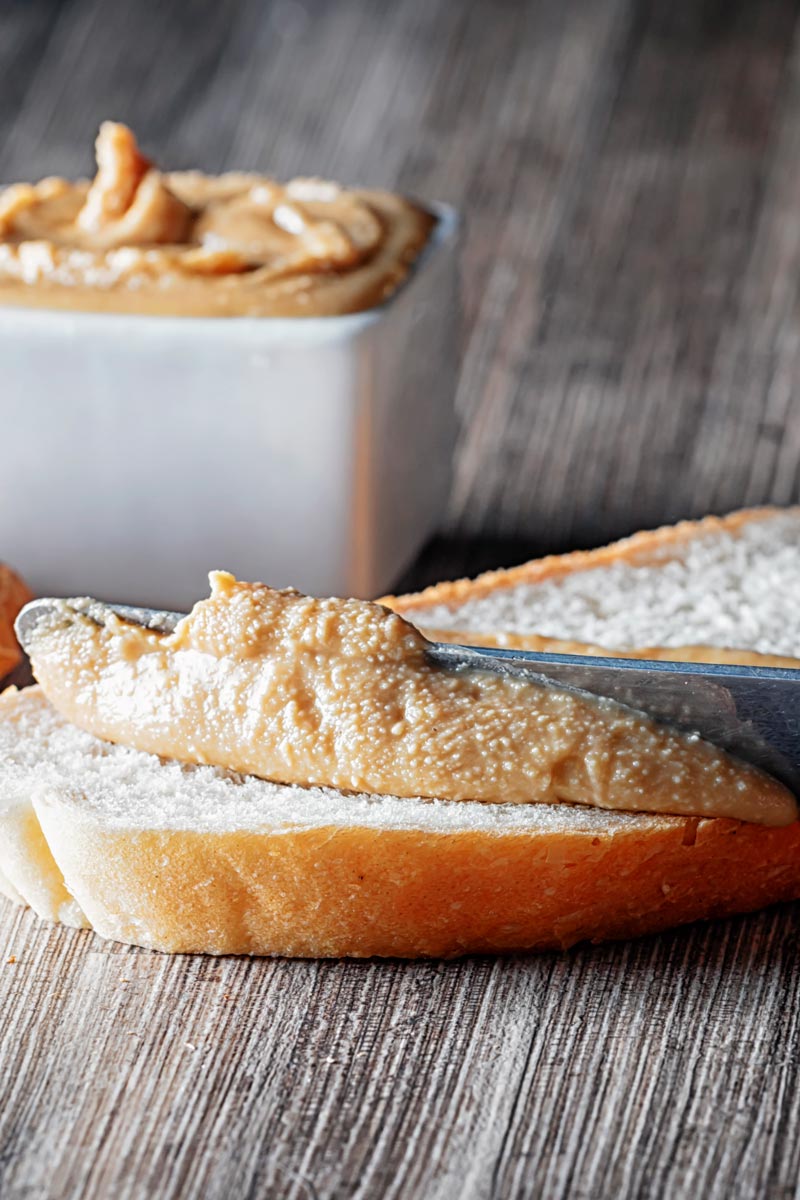 Peanut Butter Anyone?
I have to confess to being a bit of a peanut butter fiend and I would happily eat it with a spoon from a jar and call it breakfast, lunch or dinner!
Although it is also pretty essential in a good peanut sauce for satay!
When we moved to Hungary *mumble* years ago it was impossible to buy and despite that easing in recent years I still insist on making my own.
I make a lot of sauce and condiments myself but only when it is cheaper, easier or better than store-bought.
My sweet chilli sauce for instance or homemade mayonnaise.
When it comes to peanut butter it pretty much hits every point!
It is so cheap to make, as you would expect from a recipe that consists of so few ingredients.
It is stupidly simple, I do not know a single person that can screw this up!
Taste-wise, it is exactly the same as the stuff in the jar and you can add flavours as you wish.
It will store in a refrigerator for at least 10 days, but you will be lucky if it lasts that long!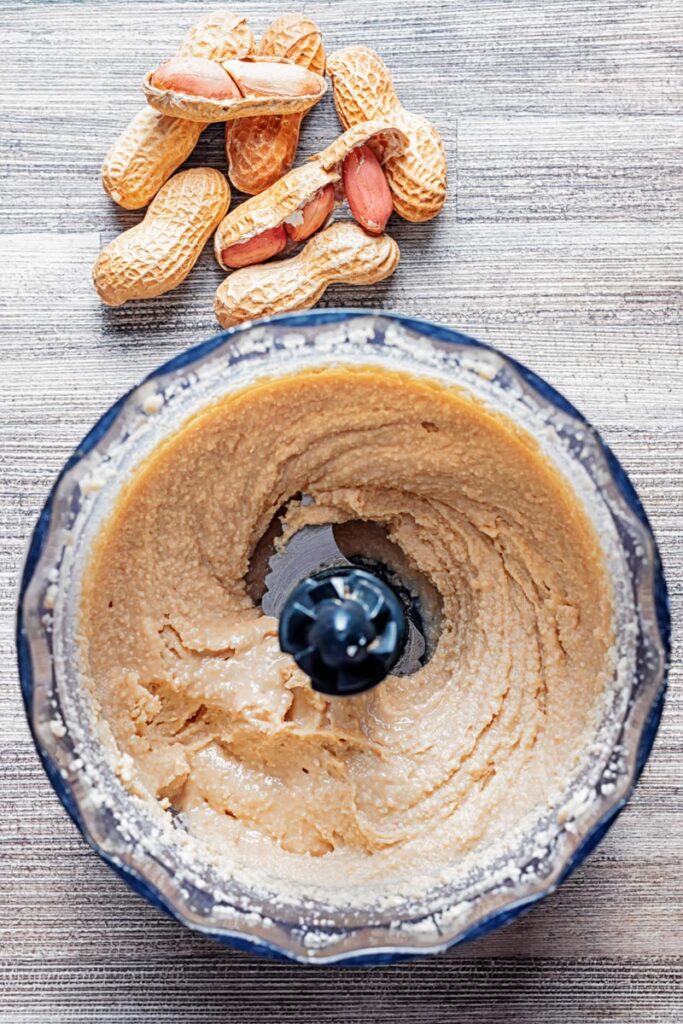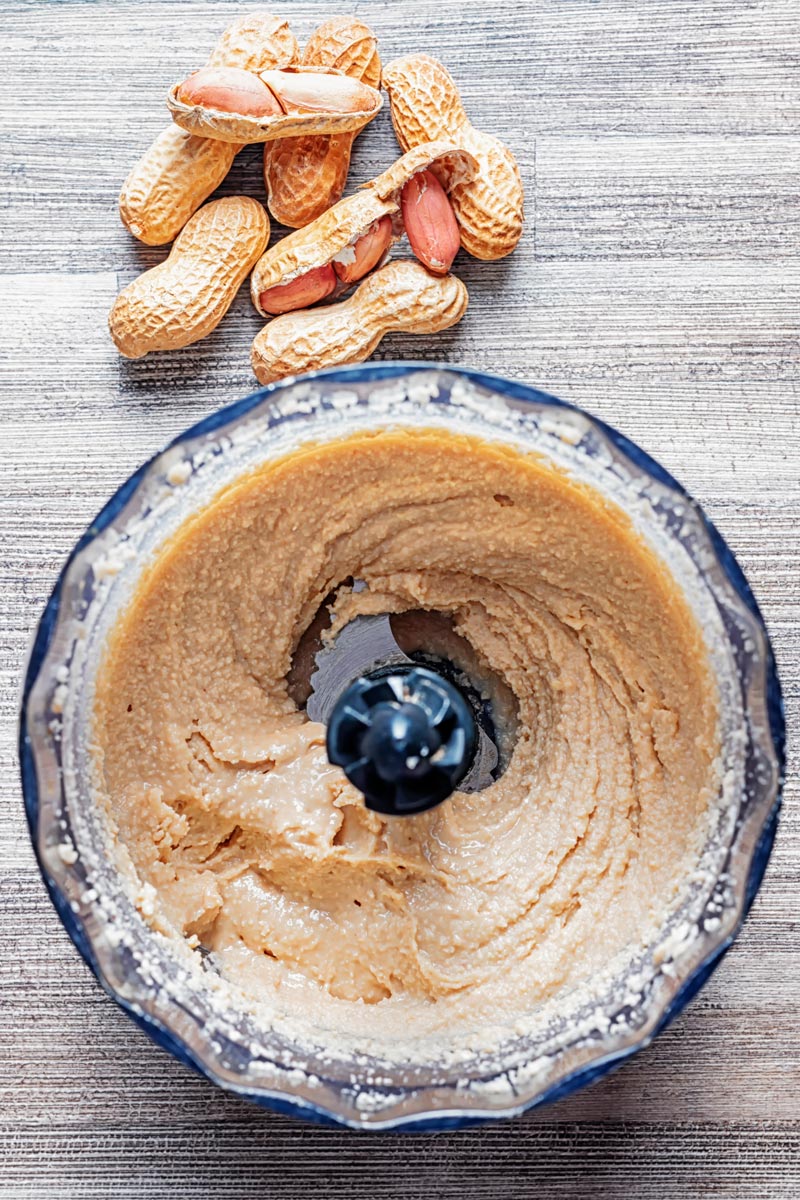 Hints and Tips.
The first hint I have is to roast your nuts… Yes, I am that childish!
This is the only place that this recipe can go wrong, just keep an eye on them so that they do not burn.
You should also blend them whilst they are hot. This adds a delicious depth of flavour to the peanut butter, it also makes them easier to blend.
You can just go with raw peanuts if you like and it works well.
When it comes to blending, at first you will think that it isn't going to happen.
The peanuts will turn into a powder as you can see below. But keep going and you will get there as the peanuts let go of their oils.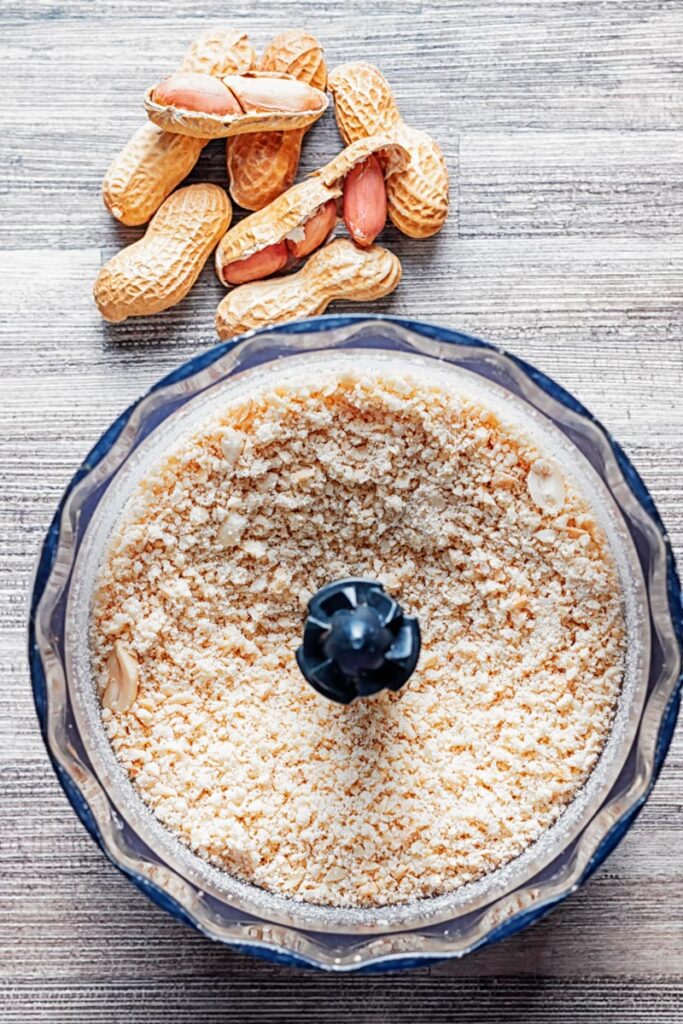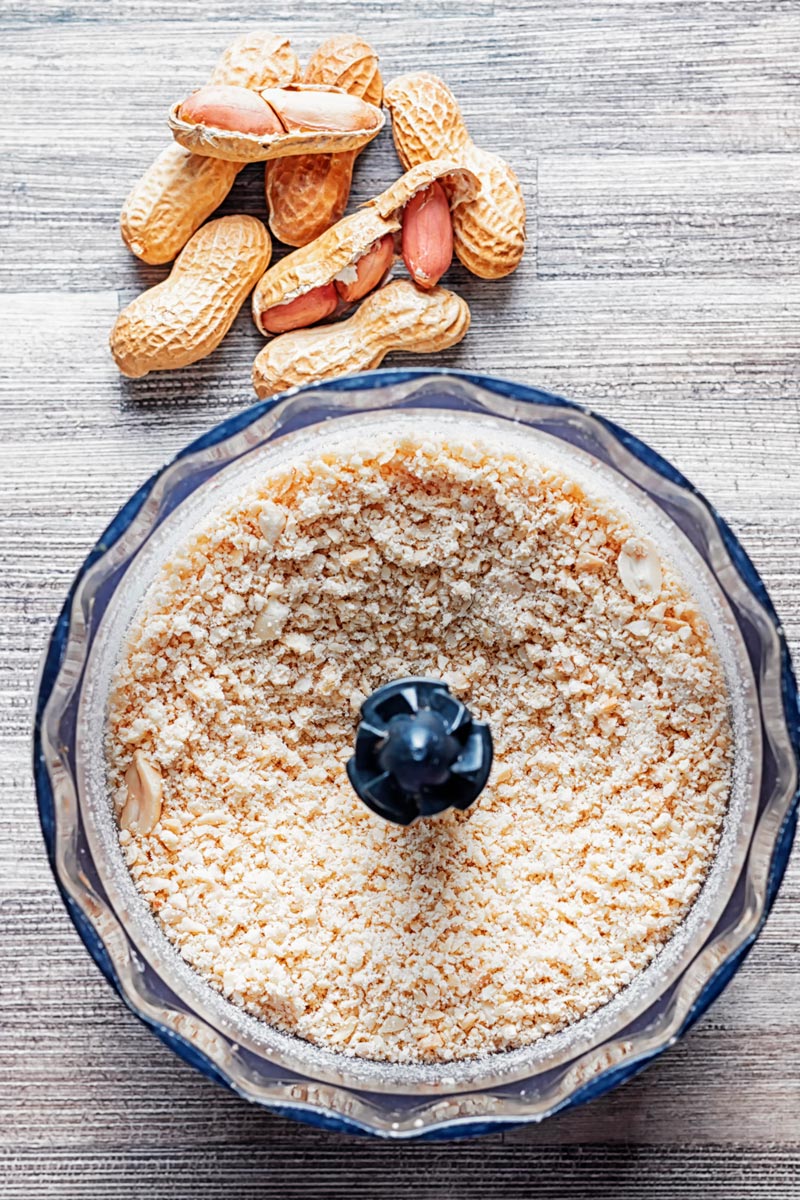 You can stick with just adding salt to taste, which this definitely needs.
However, I also like to add a little sweetness on occasions.
You can use molasses, treacle, honey, I have even used maple syrup. You do not need much so add it a little at a time and keep tasting.
This recipe makes a pretty smooth peanut butter, if you want crunchy just keep back some of the peanuts.
Break them up with a rolling pin and blend them through at the end.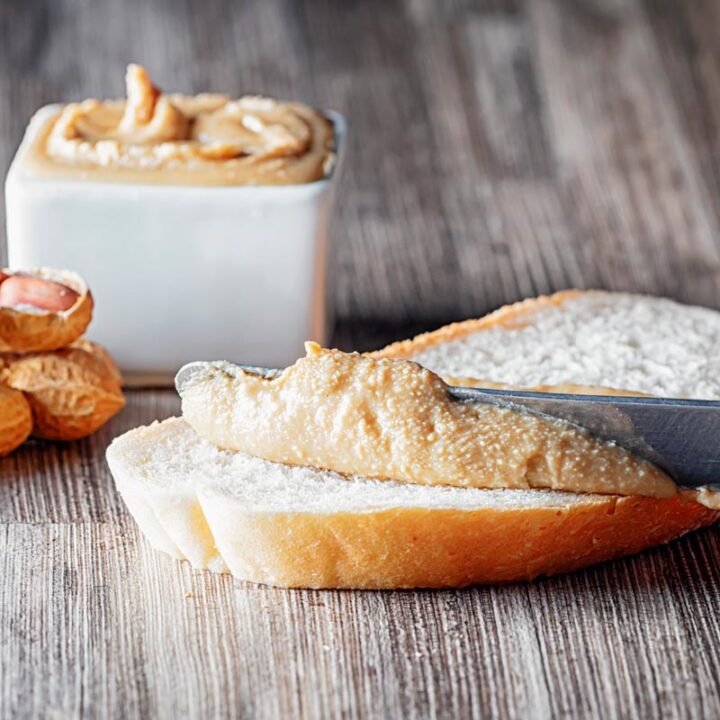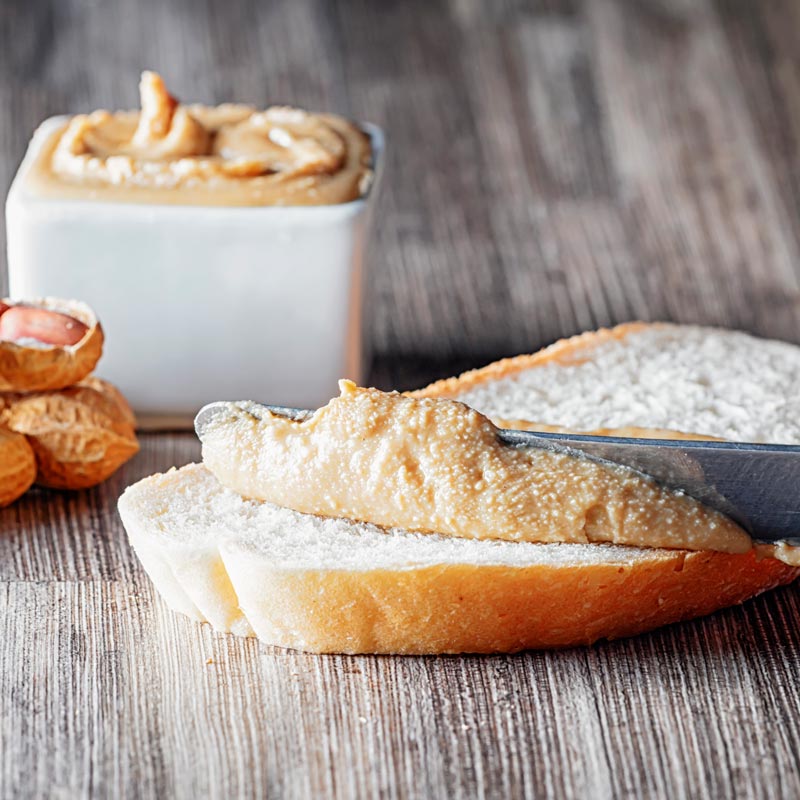 Yield:

250g
Homemade Peanut Butter Recipe
Homemade Peanut Butter is so simple to make, I have no idea who decided to put it in jar and pretend it is tough to make!
Ingredients
250 g Peanuts
Salt to taste
Instructions
Preheat your oven to 150°C or 300°F.
Place the peanuts in the oven and allow to slowly roast for 25-30 minutes.
Check on them every 10 minutes and shake in the pan to ensure they do not burn.
Place the peanuts in a blender and blend.
Remove the lid periodically and push the peanuts to the base of the blender.
When a butter has been formed add salt to taste and give it one final blitz.
Notes
Calorfic value refers to the full recipe.
Nutrition Information:
Yield:
1
Serving Size:
1
Amount Per Serving:
Calories:

2445
Total Fat:

124g
Saturated Fat:

19g
Trans Fat:

0g
Unsaturated Fat:

90g
Cholesterol:

0mg
Sodium:

1731mg
Carbohydrates:

305g
Fiber:

21g
Sugar:

264g
Protein:

61g