Homemade Peanut Butter is so simple to make, I have no idea who decided to put it in jar and pretend it is tough to make!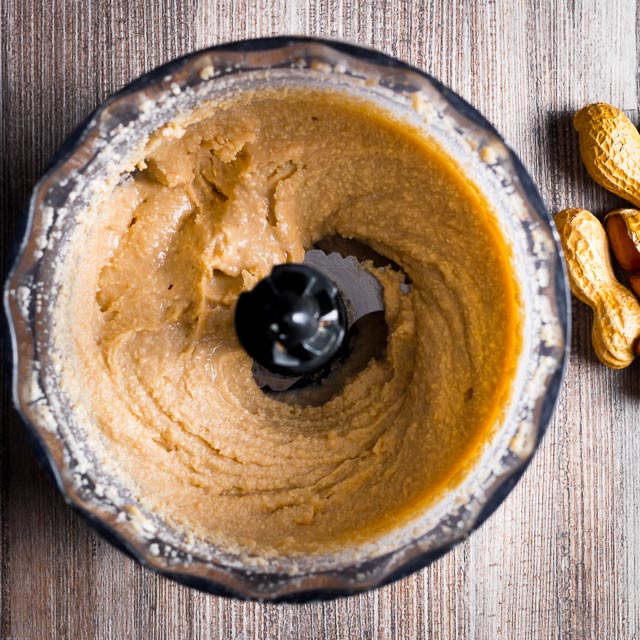 Homemade peanut butter is something I have been making since we moved to Hungary as it was initially difficult to find and it remains quite expensive. To be honest I am a little bashful about posting this as a recipe as homemade peanut butter is not difficult to make.
I have no idea if this is something everyone knows, but I certainly didn't. Since we moved here I have taken to making lots of things at home that I would normally buy, everything from ketchup to sweet chili sauce. But none of them are 1 ingredient recipes, yes seriously homemade peanut butter requires ONE ingredient!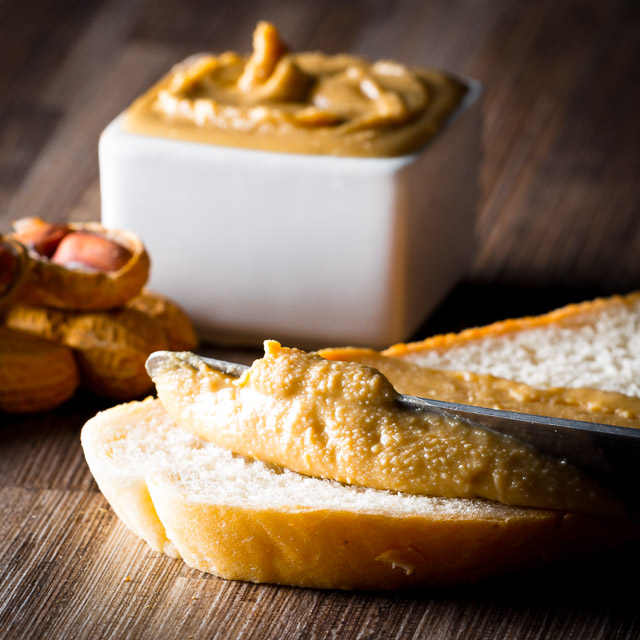 Peanuts, peanut butter is just bloody peanuts, homemade peanut butter requires nothing more than peanuts and a blender.
Why on earth did I not know this and how much money have a I given to manufacturers of peanut butter, when I say manufacturers I mean thieving *+!%%"+"('s, anyway enough of my ranting.
Seriously give homemade peanut butter a go, it takes very little time and you can add in your own flavourings later, sesame oil is great, chili rocks, molasses adds a wonderful bitter sweet note and a little salt is always nice!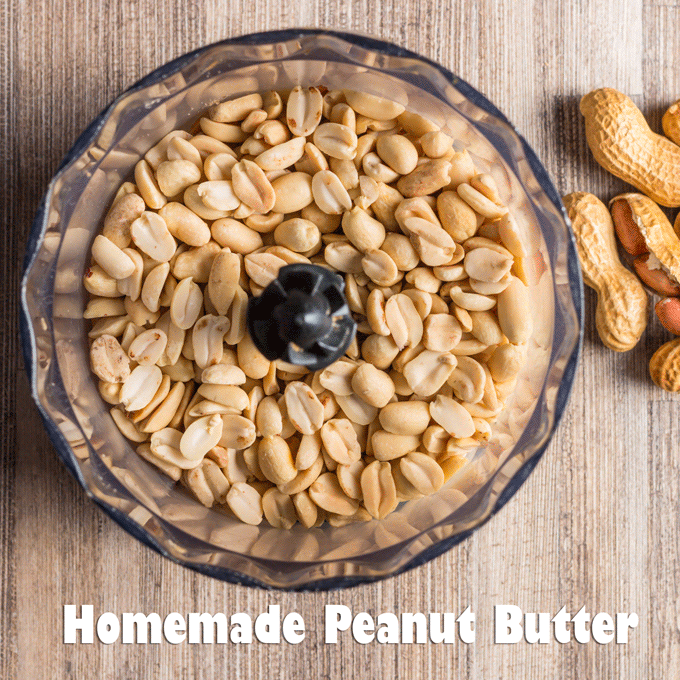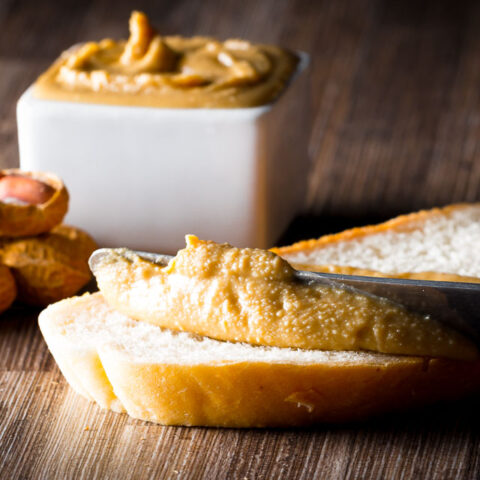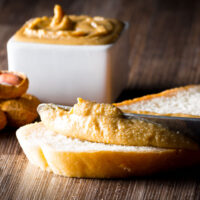 Homemade Peanut Butter
Homemade Peanut Butter is so simple to make, I have no idea who decided to put it in jar and pretend it is tough to make!
Ingredients
250 g Peanuts
Salt to taste
Black Treacle, Or Molasses, optional
Instructions
Preheat your oven to 150°C.
Place the peanuts in the oven and allow to slowly roast for 30-40 minutes, check on them regularly and shake in the pan to ensure the do not burn.
Place the peanuts in a blender and blitz, at first it will look like a powder and it is difficult to believe it will form a butter, just keep going, and you will end up with a peanut butter.
When a butter has been formed add in molasses or black treacle for sweetness and salt, however neither are really required!
Notes
I feel like a complete fraud posting this but nowhere near as much of a fraud as the companies that do this and stick it in a jar and pretend there is a secret to peanut butter... Mix it up play with other nuts, it just works!
Calorfic value refers to full recipe.
Nutrition Information:
Yield:

1
Serving Size:

1
Amount Per Serving:
Calories:

2445
Total Fat:

124g
Saturated Fat:

19g
Trans Fat:

0g
Unsaturated Fat:

90g
Cholesterol:

0mg
Sodium:

1731mg
Carbohydrates:

305g
Fiber:

21g
Sugar:

264g
Protein:

61g
Calorific details are provided by a third-party application and are to be used as indicative figures only.