Nothing for me quite beats the joy of a homemade tomato ketchup, whether loaded on a hamburgers, fish finger sandwich or on fish and chips!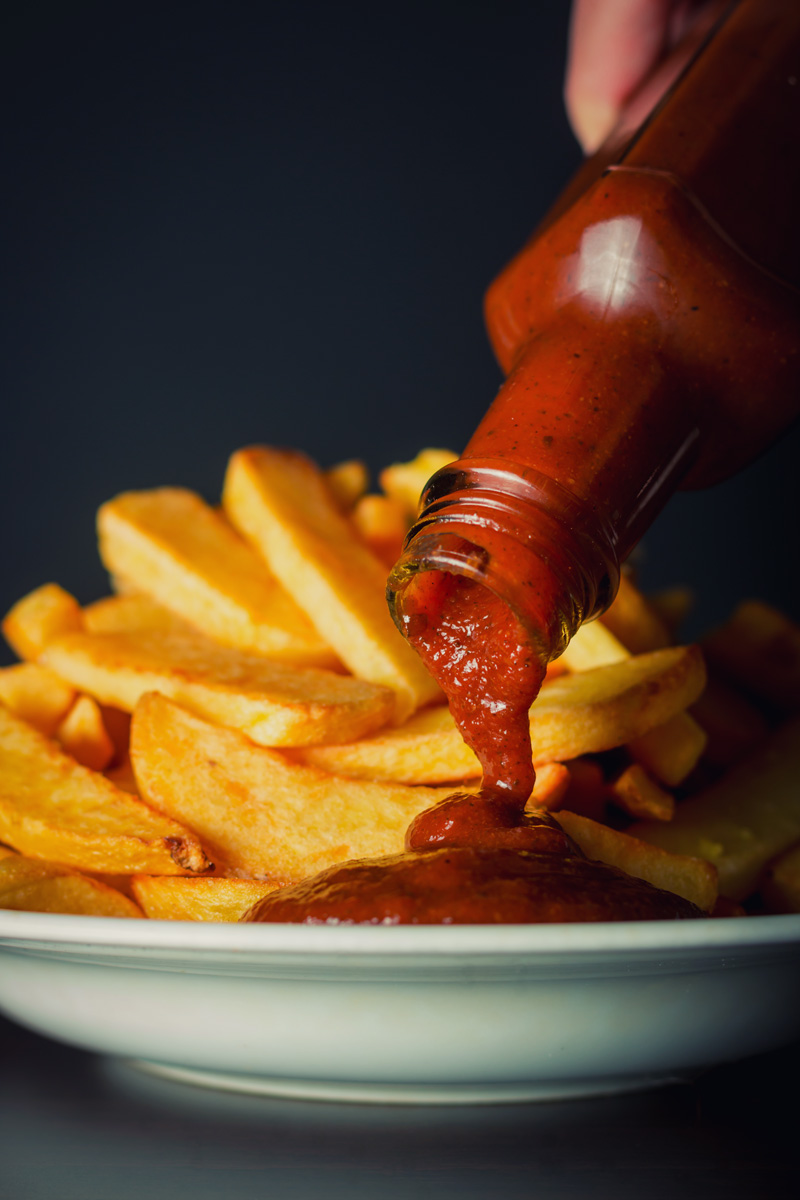 I honestly think I grew up on tomato ketchup, not homemade tomato ketchup at all but I would smear that stuff on everything and if ketchup was not on offer then the chances of me turning my nose up at dinner were exceptionally high.
Fortunately my taste buds have altered and matured along with me and now my need for the red stuff is not so high but I still love it and homemade tomato ketchup is now the only way to go for me.
Being able to tweak flavour profiles so it sits just right for me is amazing and it is not so sweet and sharp either meaning you actually do get the flavour of tomatoes in homemade tomato ketchup rather than lordie knows what flavour in the shop bought stuff.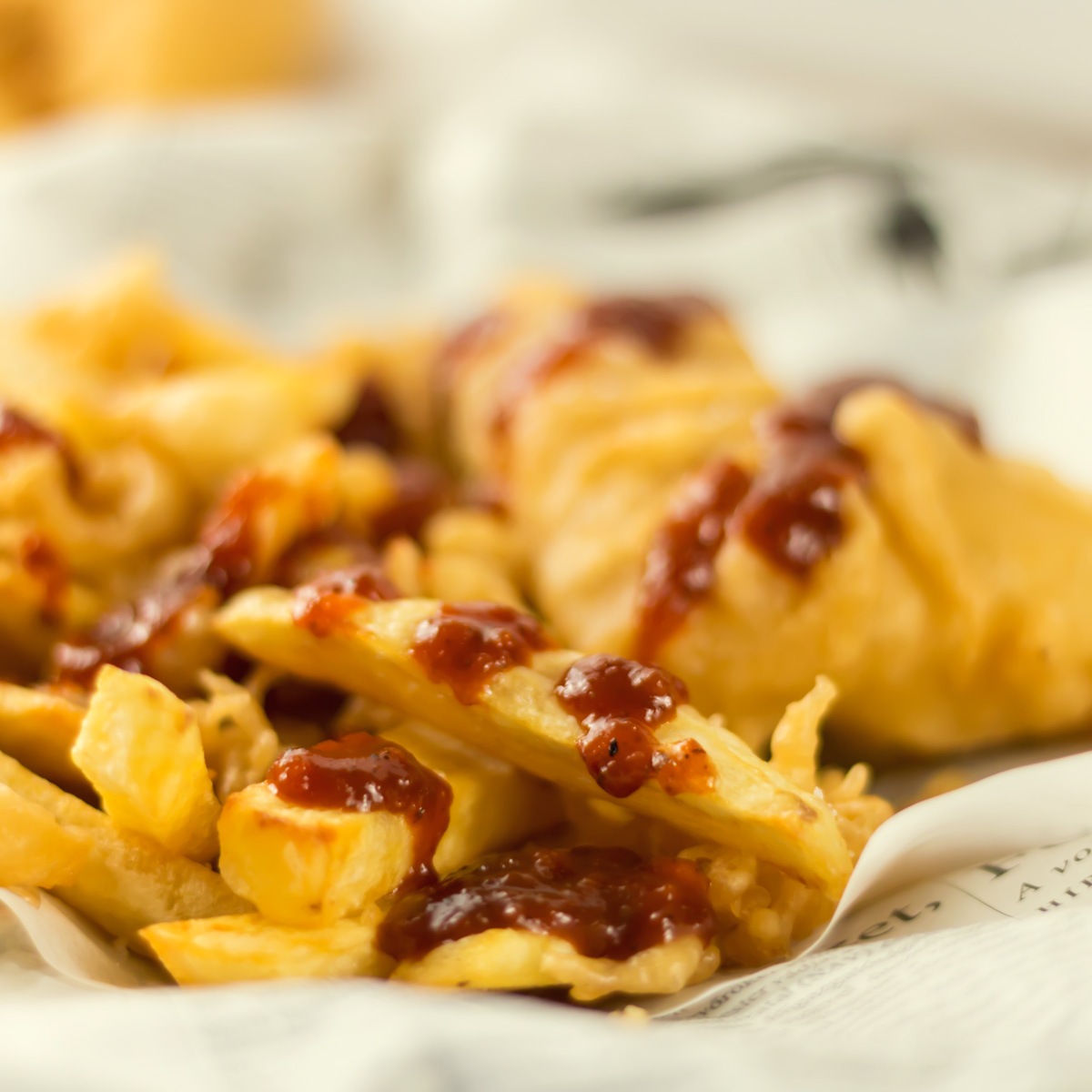 Now despite my tastes changing there are a number of things that must be smeared in ketchup, fish and chips being the first and foremost but everything from burgers to steak and chips (don't judge) but my absolute favourite.
My guilty food secret if you like, but I aint go no shame and feel no guilt is a fish finger sandwich with loads of tomato ketchup, the bread must be white and squidgy, plenty of butter, whole fish fingers and as much ketchup as you can shake a stick at!
Forget all the gourmet versions that seem to be filling pub menus in the the UK on bloody grilled soda bread with tartare sauce served on a poncy slate. Fish finger sandwiches are about childhood memories for me and they should sing of my childhood so there :p
Anyway I digress, Homemade tomato ketchup is awesome, really simple to make and uses my tomato passata recipe (video below) as a base and I don't just slather it on fish finger butties, it is also a great back bone for a sweet and sour sauce as in my take away style sweet and sour chicken and of course as a BBQ Glaze on my BBQ ribs!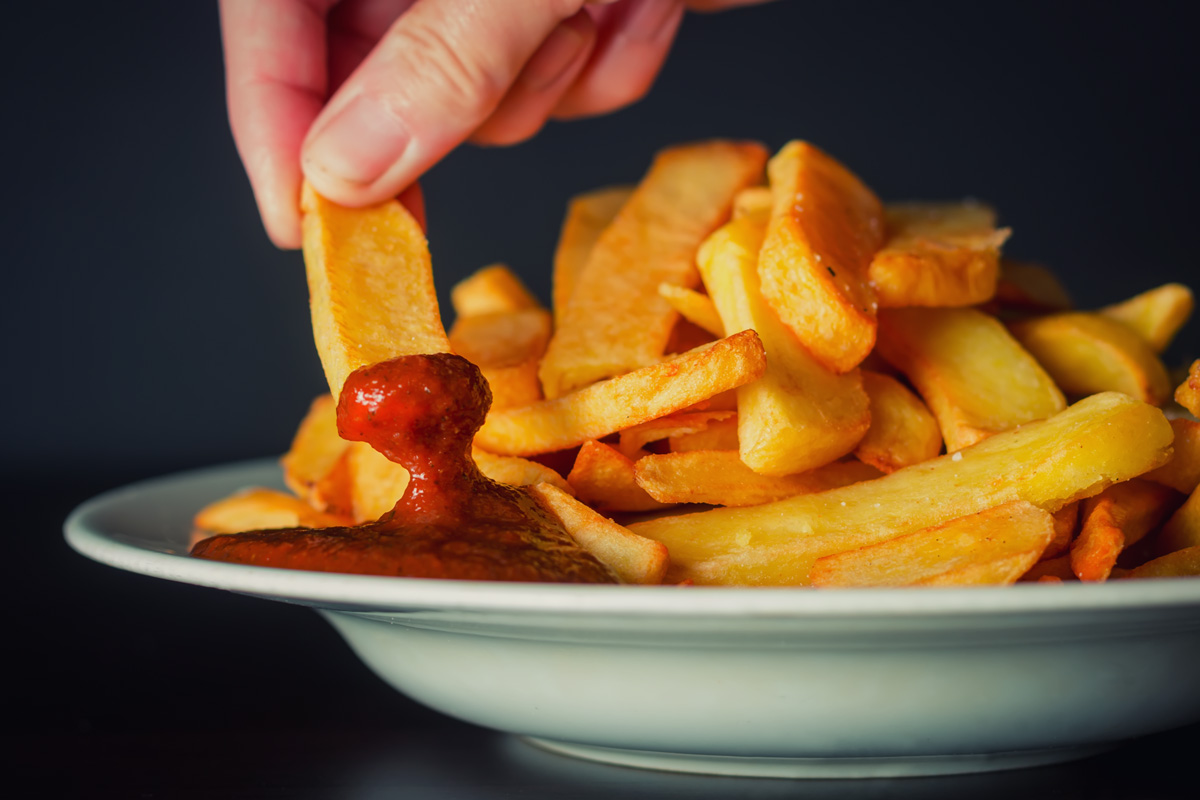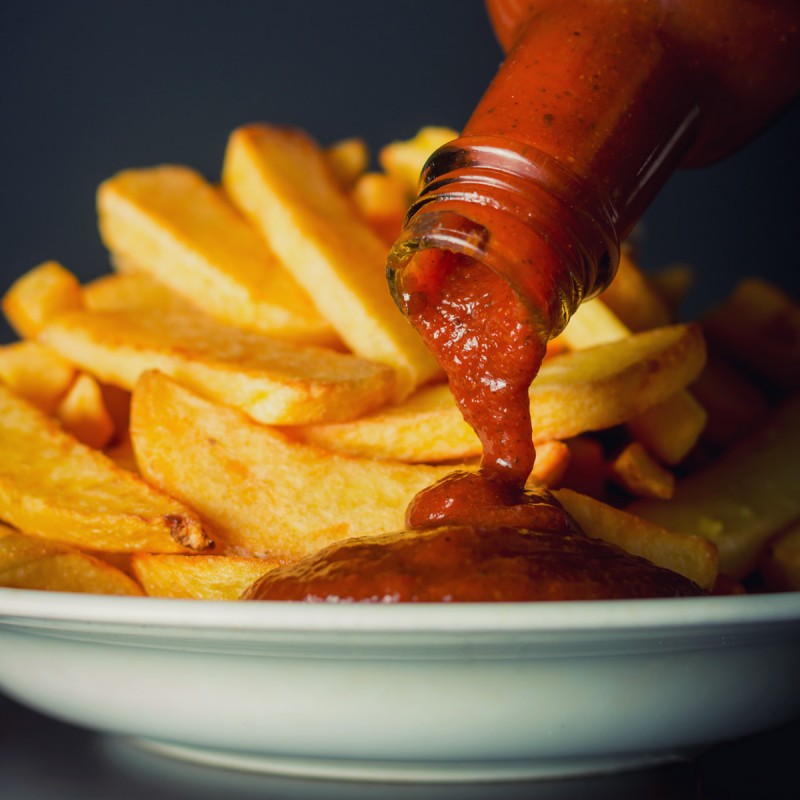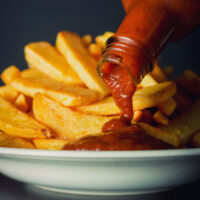 Homemade Tomato Ketchup
Total Time:
1 hour
10 minutes
Nothing for me quite beats the joy of a homemade tomato ketchup, whether loaded on a hamburgers, fish finger sandwich or on fish and chips!
Ingredients
1 Litre Tomato Passata
100 ml Cider Vinegar
100 g Light Brown Sugar
50 ml Lemon Juice
1 Tsp Celery Salt
1 Tbsp Mustard Powder
1 Tsp Ginger Powder
1 Tsp Garlic Powder
1 Tsp Freshly Ground Black Pepper
1/4 Tsp Ground Cloves
1 Tbsp Dried Oregano
1 Tsp Fresh Basil, Finely chopped
1 Tsp Dried Thyme
Instructions
This recipe really could not be more simple...
Place all of the ingredients except the sugar into a large pan and stir.
Bring to a simmer over a medium heat and when simmering add in the sugar and serve until dissolved.
Now reduce to the desired consistency, we all like our ketchups of a different thickness so I will leave it to you how you like yours!
Finally I like to pass my ketchup through a fine mesh sieve or chinois but this is optional.
The bottle and use as you wish, simples!
Notes
This will save refrigerated for at least a month but if you want to scale up the recipe simply can in steralised jars and it will save for at least a year!
Calorific value refers to the entire recipe.
Nutrition Information:
Yield:

1
Serving Size:

1
Amount Per Serving:
Calories:

606
Total Fat:

4g
Saturated Fat:

1g
Trans Fat:

0g
Unsaturated Fat:

3g
Cholesterol:

0mg
Sodium:

1314mg
Carbohydrates:

139g
Fiber:

13g
Sugar:

117g
Protein:

10g
Calorific details are provided by a third-party application and are to be used as indicative figures only.