This Instant Pot Beef Minestrone soup is a perfect batch cooked lunch to take you through the long cold winters, hearty and full of incredible flavour.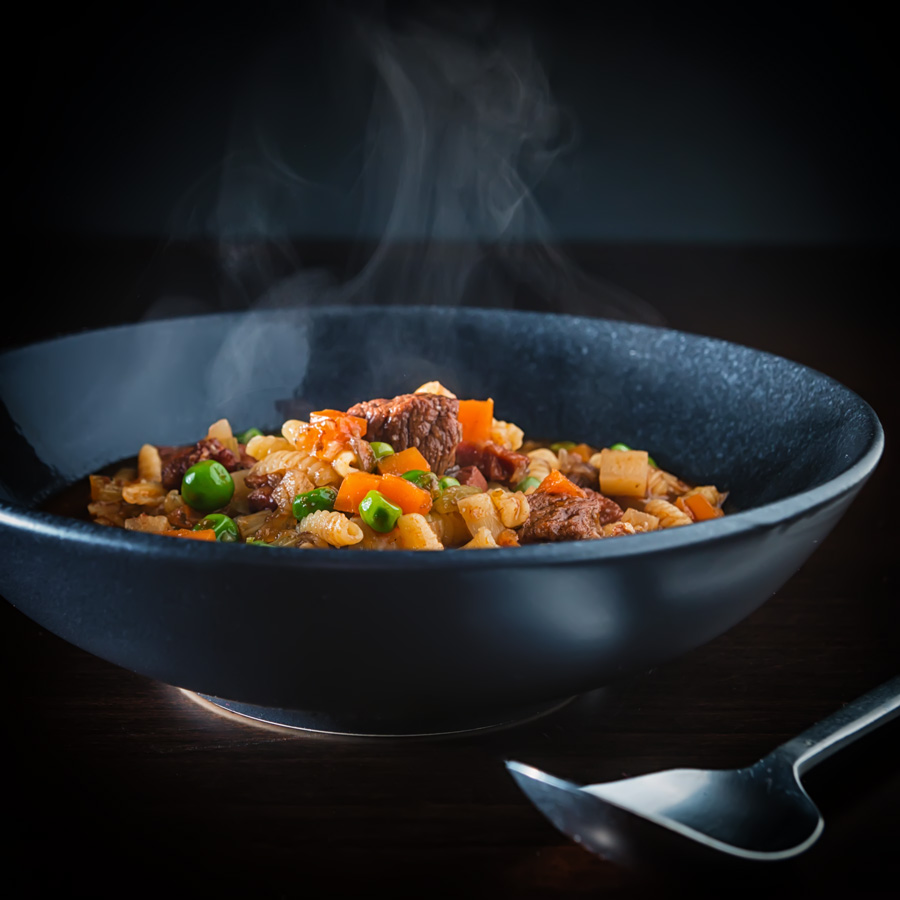 Instant Pot Beef Minestrone Soup.
Regular readers will know I am rather fond of a bowl of soup! Like many of my soup recipes, this beef minestrone soup is one I cook in bulk for myself and my wife to munch on for lunch throughout the week.
It will last 4-5 days if refrigerated, although it rarely lasts that long.
Minestrone soup is not one specific thing, it is more like a spectrum of recipes. In that sense, it is very similar to a Ukranian or Russian Borscht.
In fact, they both usually contain a chunky vegetable base cooked in a stock or broth.
It is likely that the origins of minestrone soup came out of the necessity to use up leftovers. In many ways, this is similar to a classic Italian Ribollita.
My approach to minestrone embraces these roots. In fact, this is now the third minestrone soup recipe I have here on my site.
I have a light summer minestrone, in addition to this meaty beefy minestrone!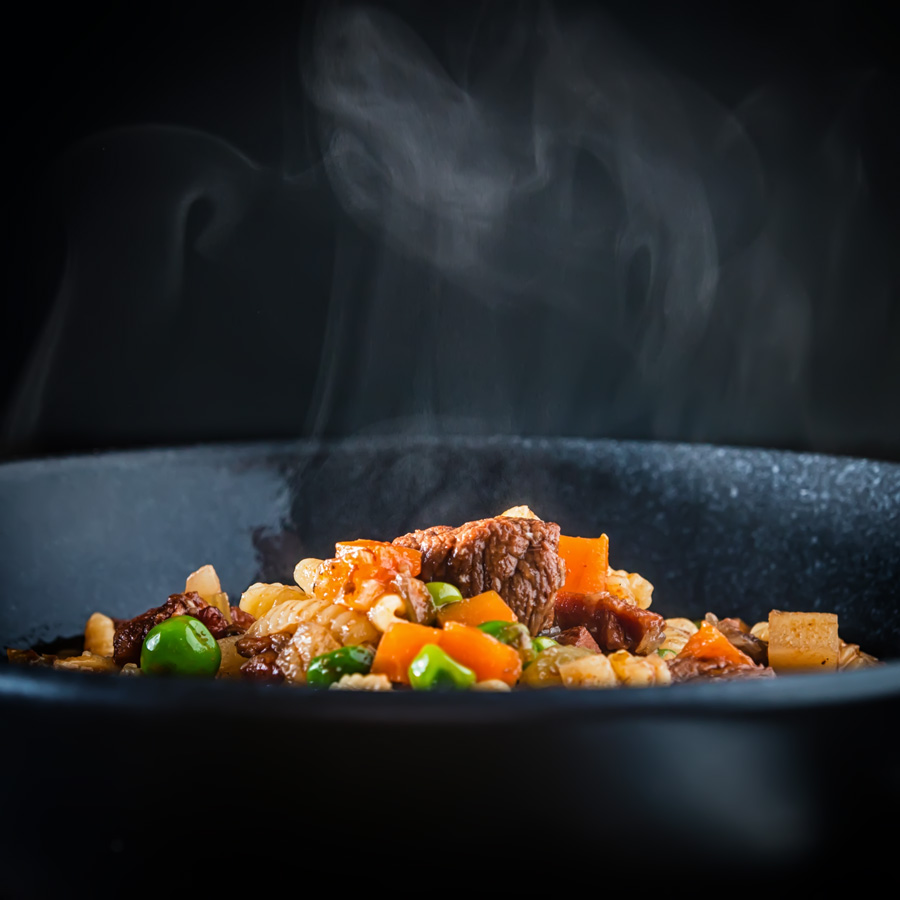 Instant Pot Soups.
It was great fun working on this recipe for my new Instant Pot. The flavour and texture pressure cooking gives to the beef chuck is incredible.
For me cooking the vegetables and meat for the same amount of time just does not work.
I like my vegetables to have a little more texture than they turn out with than they do if you cook them along with the meat.
Now, of course, you could chop the vegetables larger but that messes with so many different flavours in each spoon full. As a result, this is not a one put dump dish!
It is however not just the best Minestrone Soup I have made but one of the best soups I have ever made.
The flavours and textures are really incredible and it is almost always on our winter menu.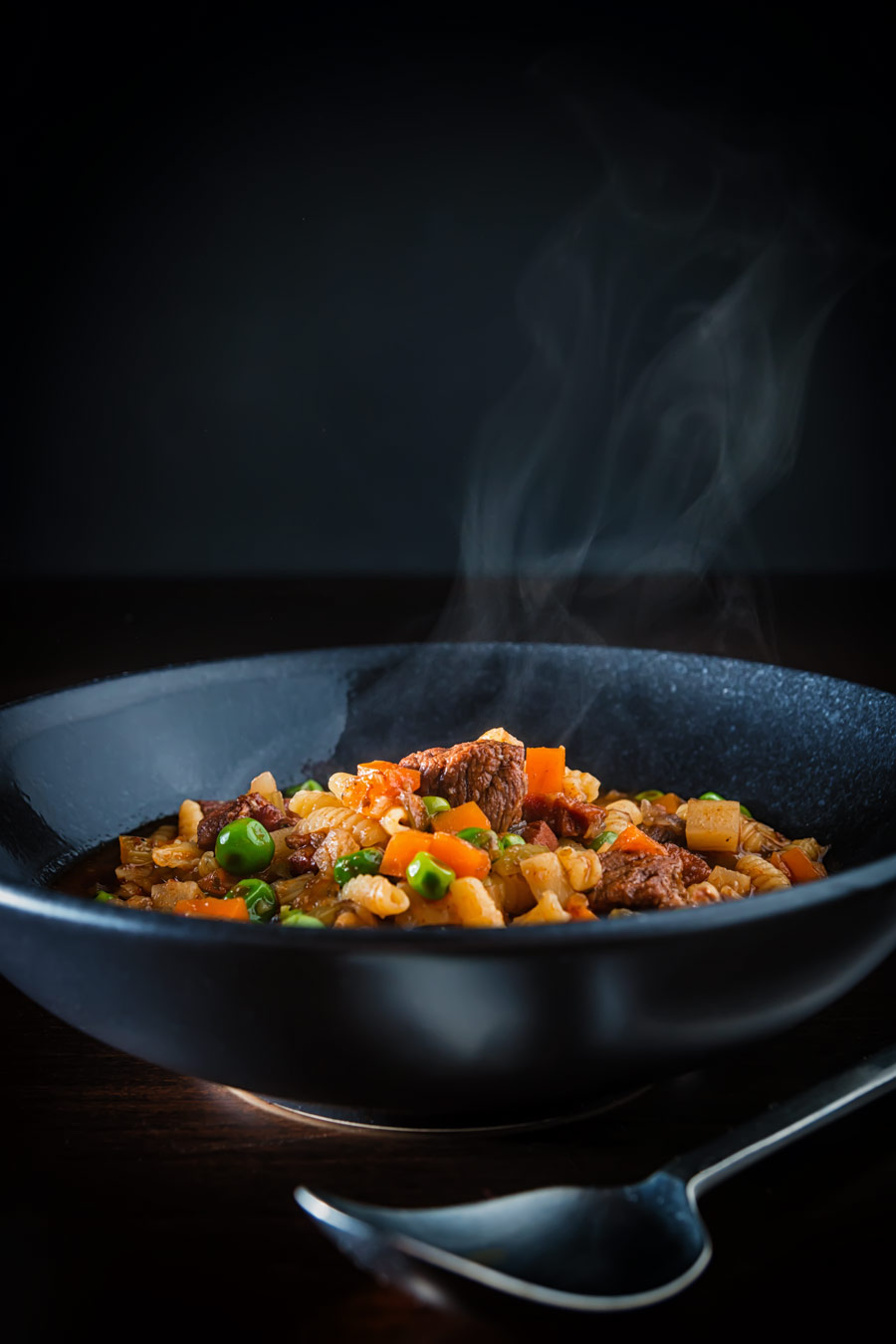 Winter Soup Recipes.
It is typically this time of year where we start looking at the weather forecast with a sense of trepidation. Winter in this part of Hungary typically starts to bite around the middle of January and runs until the end of February.
Whilst I do not subscribe to the idea that soups are winter only recipes, a good winter soup is a wonderful way of keeping warm.
They are also a great way to incorporate lots of lovely root vegetables and dried legumes, in much the same way I do in this crockpot bean soup. Or with a different national slant in this Hungarian Bean Goulash.
Now I would not be keeping true to my love of global food if my winter soup recipes did not reach India. Mulligatawny soup is an Anglo Indian take on a Rasam, a wonderfully hot and spicy soup.
So yeah, it's cold outside, make some minestrone soup and then make more soup!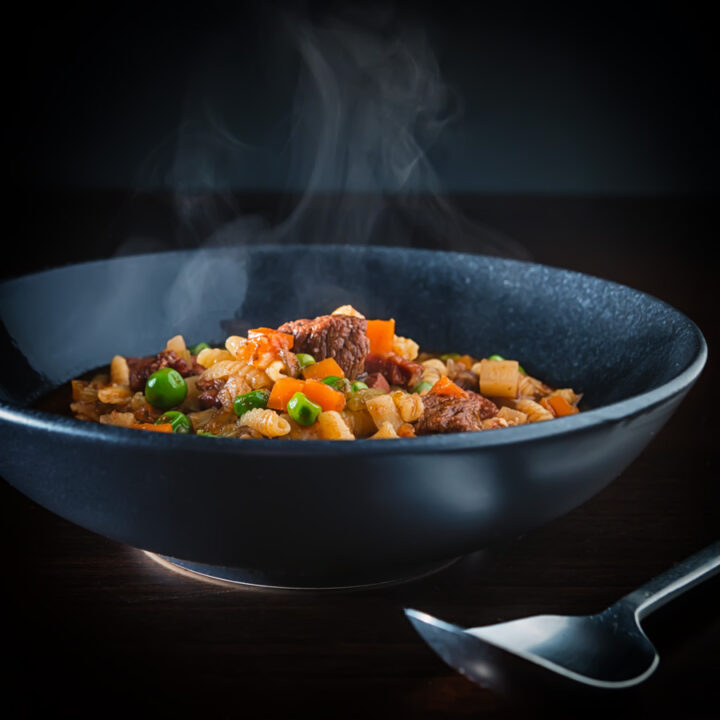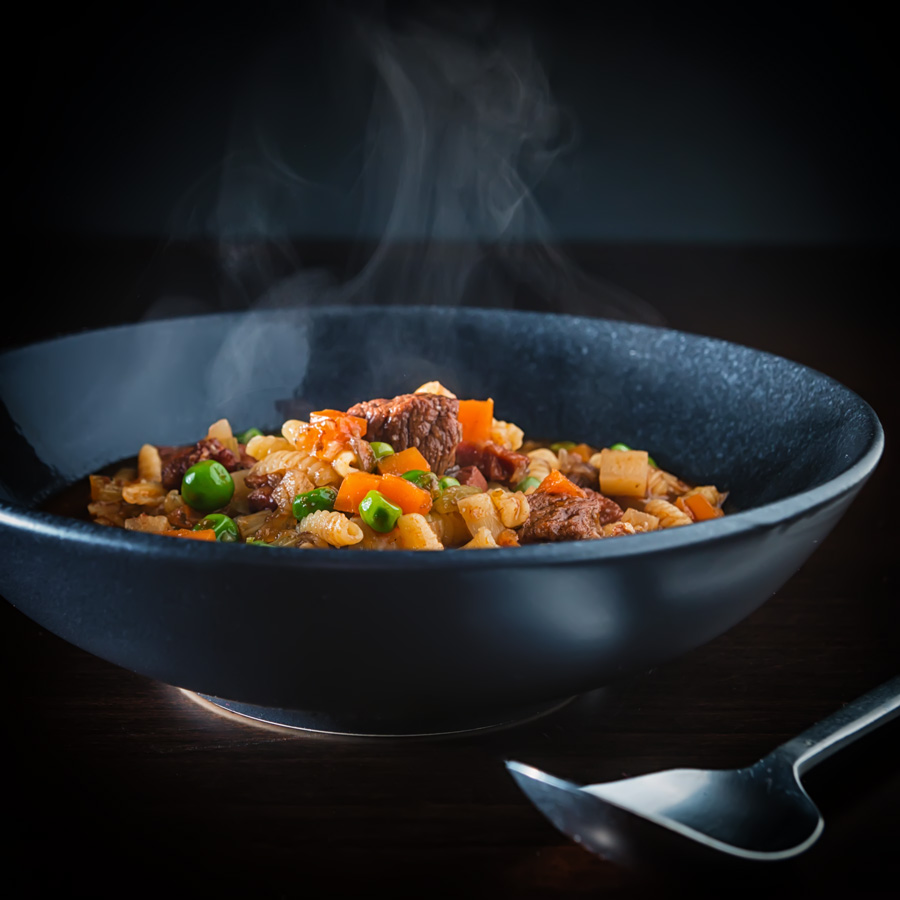 Yield:

6 Servings
Instant Pot Beef Minestrone Soup
This Instant Pot Beef Minestrone soup is a perfect batch cooked lunch to take you through the long cold winters, hearty and full of incredible flavour.
Ingredients
250 g Beef Chuck, Cut into 1cm dice
100 g Smoked Streaky Bacon, Cut into 5mm Dice
50 g Celery, Cut into 3-5mm dice
200 g Onion, Cut into 3-5mm Dice
6 Garlic Cloves, Finely Diced
1 L Beef Stock
50 ml Balsamic Vinegar
1 Tbsp Dried Oregano
150 g Parsnip, Cut into 5-7mm dice
2 Tbsp Tomato Paste
150 g Carrot, Cut into 5-7mm dice
150 g Celeriac, Cut into 5-7mm dice
Salt and Pepper, To taste
75 g Small Soup Pasta
1 Tbsp Cooking Oil, Neutral
150 g Peas, Frozen are fine just defrost them first or add extra time
Instructions
Set your InstantPot to saute and when hot add in the cooking oil and diced bacon and cook for 3-4 minutes.
Now add in the beef and saute until caramalised, another 3-4 minutes, now remove the bacon and beef from the pan and add in the onions and celery and cook saute for 5 minutes.
Add the garlic and cook for 60 seconds before adding back in the meat and then the balsamic vinegar and reducing until the pan is almost dry.
Turn off the saute function, add in the beef stock, oregano and tomato paste and have a taste adding salt and pepper as required.
Place on the lid and cook on manual high pressure for 8 minutes.
The quick release the lid and add in the diced parsnip, carrot and celeriac and again replace the lid and cook on manual under high pressure for 4 minutes, now is also a good time to check that seasoning again adding salt and pepper as required.
Quick release the soup and then then turn your instant pot to saute mode again and add in the pasta and cook until your pasta is cooked which should take around 6-8 minutes depending on your pasta.
A couple of minutes before the pasta is cooked throw in your peas.
Notes
You can replace the root veg in this recipe with your favourites or what is good and seasonal in your location.
Nutrition Information:
Yield:
6
Serving Size:
1
Amount Per Serving:
Calories:

325
Total Fat:

12g
Saturated Fat:

4g
Trans Fat:

0g
Unsaturated Fat:

8g
Cholesterol:

58mg
Sodium:

784mg
Carbohydrates:

29g
Fiber:

5g
Sugar:

8g
Protein:

27g