February is typically the coldest and dullest month here in our little corner of Hungary so for me that means lots of movies and as far as I am concerned a movie without munchies just aint proper… So this is a collection of Movie Night food I have been squirreling away over the last couple of months for days like these, just eat quietly please 😉
I had great fun making many of the recipes I have listed here and I have a few more to get through but this one really stands out for me, if you have spent any time on my site you will now you can't go too far before you trip over an Indian inspired recipe. So the thought of some crunchy curry flavoured and spicy chickpeas immediately perked my interest and I was not disappointed, the flavour was superb and the little bit of heat works great with my beer 😉
Whilst the crunchy curry chickpeas were my favourite experimental snack I tried out this month, these won my wifes heart… My lovely wifey definitely has a thing for those blue packets of Doritos so the flavours on this popcorn really floated her boat and I though it we a great recipe too. I will make absolutely no apologies for there being more than a couple of popcorn recipes in this list, as let's face it popcorn and the movies just go hand in hand!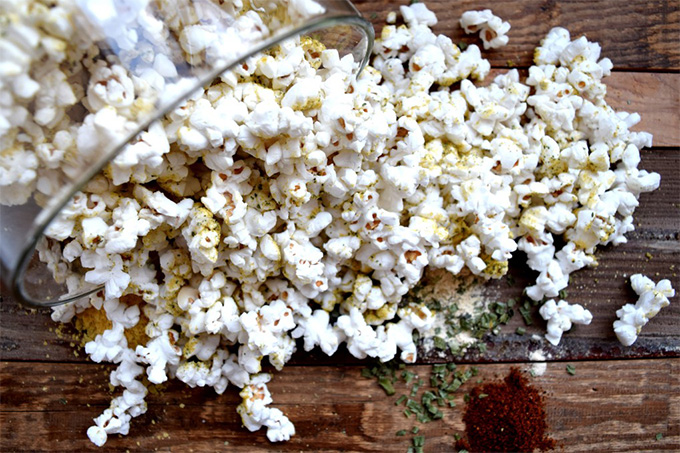 Oh boy do I have to make these I love this type of salty crunchy pretzel nibble, probably a little too much if the truth be known as I seem to destroy them by the bowl load and no one else gets a look in. But I love the way Whitney has pimped these and made them her own with some great seasoning and flavourings. I can almost smell them as they come out of the oven already, definitely on my to make list!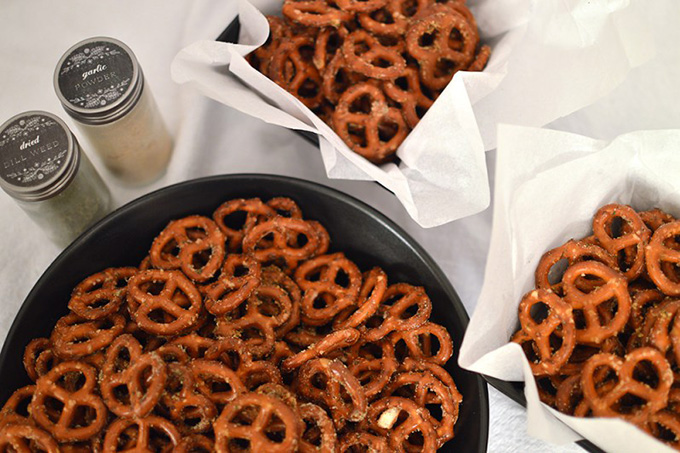 Whilst I do love experimenting with ideas and flavours I still have a huge soft spot for nostalgic food and believe it or not I have never made caramel popcorn so when I saw this pop up I immediately thought of my childhood and movie night food. I had to give it a try and I was immediately taken back to my yoof it tasted wonderful and made me all giggle and silly which is a good thing… I think!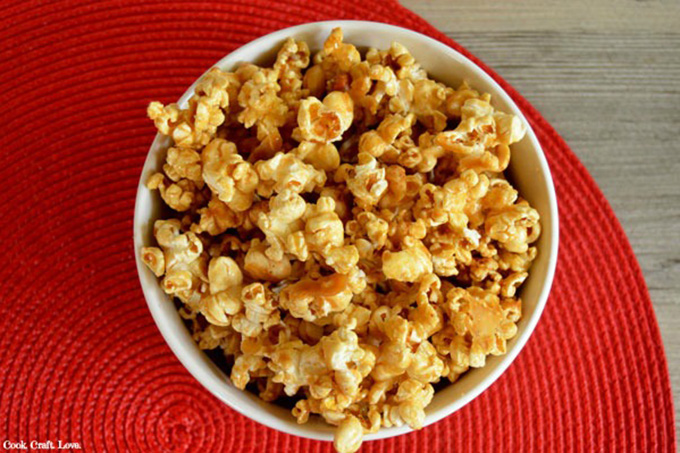 You were warned about my love of popcorn and this Chai Tea Caramel Corn recipe really caught my eye, I must admit to finding tea all a bit… Well, Meh! My wife on the other hand loves the stuff and am definitely planning to make this on the next movie night after I manage to score some chai tea, unfortunately that means another trip to Budapest. Any excuse hey 😉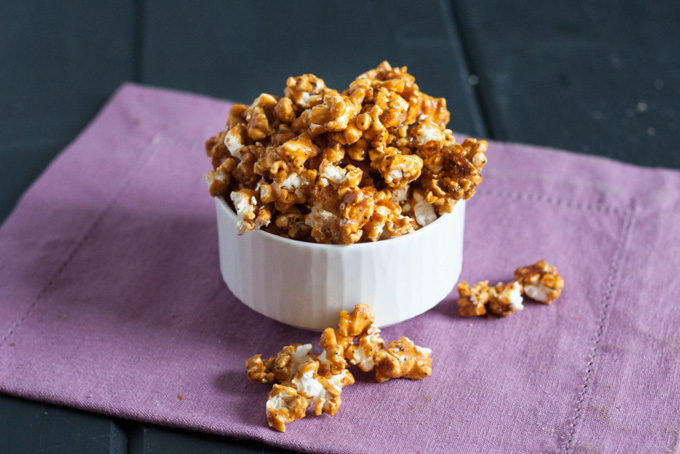 Dried fruits and nuts are one of my favourite things to eat, so when I saw these baked apple crisps I thought that the would be ideal movie night food and boy was I right… Really simple and all you do is chuck them in the oven, so little work for such a great snack should definitely not be allowed!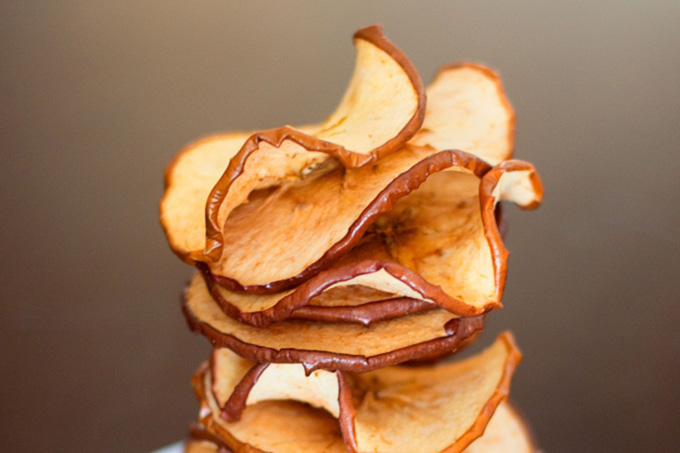 I don't make cookies very often, in fact I am not much of a baker, period… But these cookies look so delightfully simple and I really must give them a go. I am slowly working on my baking skills, I have to say that I really don't understand it though, with cooking I can generally taste and see what my results will be apparently with baking I just have to take it all on trust. At least I have seen Hillarys baking exploits and they always look so good!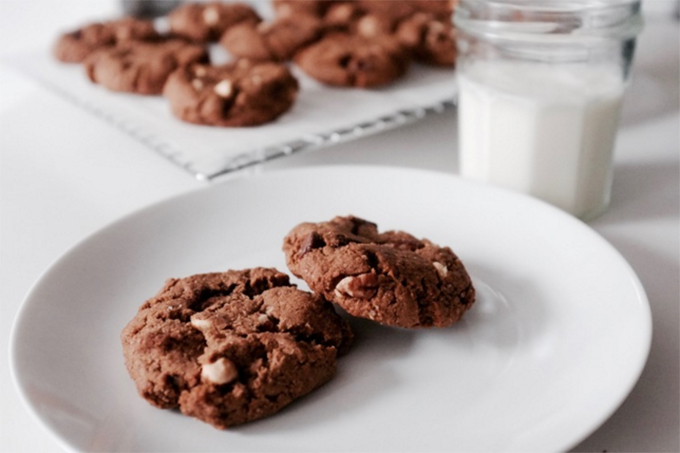 I may only be an adopted Hungarian but I have certainly adopted a love for many things that Hungarians just 'can't be without' and two of those things are animal fats and paprika, as a result this recipe made me clap my hands like a fool and jump up and down like a child  at Christmas. As movie night food goes it certainly did not disappoint, I loved it in fact myself and my wife argued over the last few handfuls in the bowl which rarely happens as I always make far too much popcorn!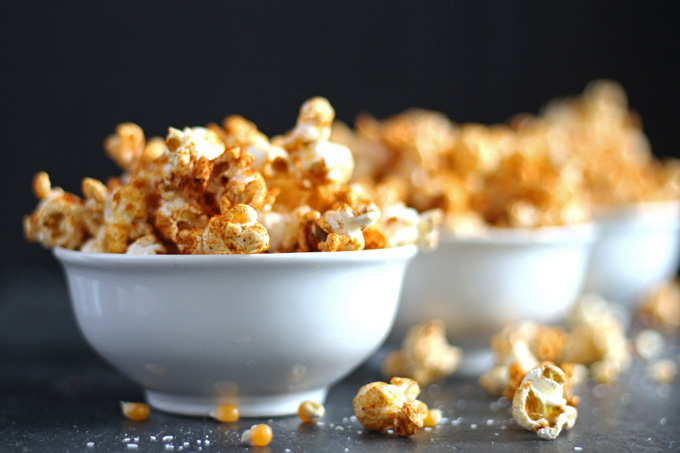 No round up of movie night food is complete for me without potato chips and these by my friend Rosemary were the absolute 'bomb'. If I am to have one sort of food that I would say I have a weakness for then that one sort would be potato chips, there appears to be no limit as to how many I could consume in a single sitting so these baked chips not only taste great but also aint too bad for you either, says the dude who has just been eulogising over duck fat 😉