There is something about slow cooked food that makes me a very happy bunny and this time of year is perfect for slow cooked food as far as I am concerned. January and February really are bitterly cold here in our corner of Hungary and nothing pleases me more than the wonderful aroma of my dinner filling the house all day long. These are my favourite recipes from like minded lovers of slow cooked food, some of which I have cooked and those that I have not as on the list to be cooked before winter ends!
There really was only one place to start my slow cooked food round up and that is this wonderful Short Rib Ragu, there is only one reason that I have not made this on several occasions over the last few weeks, that reason is the lack of availability of beef short rib. However I have a trip to Budapest planned towards the end of this month and as ever I have a shopping list and Beef Short Ribs are right at the top of that shopping list and it is all in capitals and underlined…And all because of Aprils wonderful recipe, I can't wait to use this ragu in so many different ways but stuffed in big old pasta shells with masses of Parmesan will likely be first!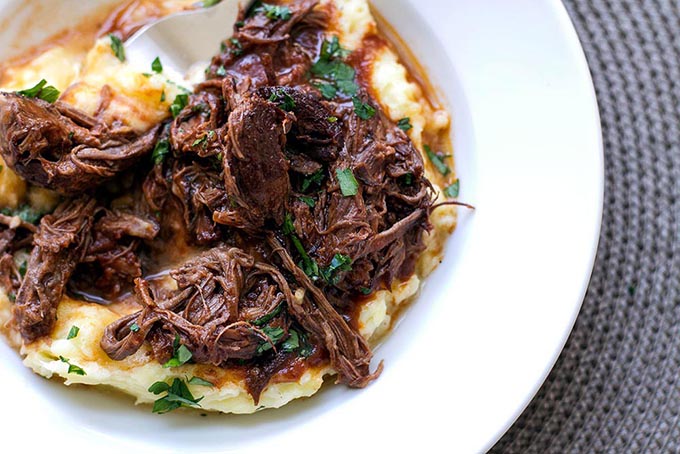 This dish may seem like an odd one for me to add to my round up, primarily because I hate (a word I do not use very often) meat substitute, I just don't get the point of it. However despite the fact I am not vegetarian I do love vegetarian food and Byrons website is one of my go to places to look for hearty comforting veggie dishes and when I saw this recipe I thought the sneaky fella had been using beef! I am genuinely surprised that meat substitute can look quite this close to meat. I am still not swayed on buying meat subs but I tried this recipe pretty much to the letter but using shin of beef, my go to chili meat and it was fan'bloody'tastic!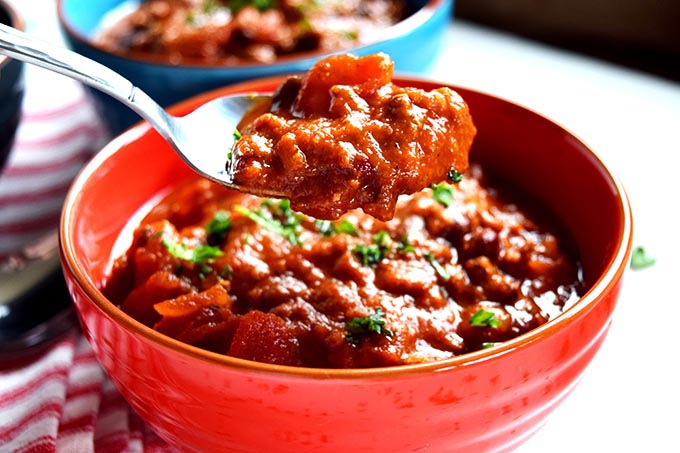 This wonderful sounding recipe is definitely on my to do list, it appeals to my 'nomadic' food influences… I know nothing of Cuba or Cuban food, apart from 3 years of 'Cuban' Salsa dancing lessons, I bet not many of you would have guessed that, but the simplicity of this dish sound fabulous and I am sure that the cider vinegar adds the most wonderful vibrance to the dish. I can't wait to make this and am lining it up as a filling for some flat bread rolls and an ice cold beer, I will make sure I burn the heating good and hard so I can get into the Cuban feel and wear my flip flops and shorts 😉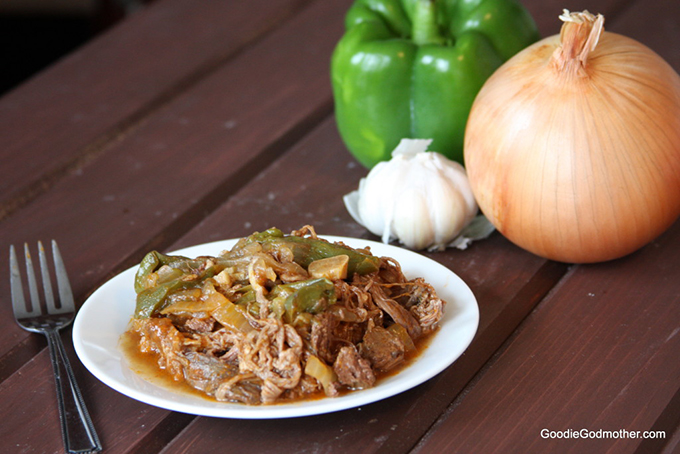 This slow cooked whole chicken speaks to me in a very naughty way, so much so that I may be inclined to blush if I were that kinda chap! A slow roast whole chicken is heaven for me and the wonderful flavours of Lemon, Oregano, Mustard that sit along side this bird make me want sit in the kitchen on a stool and pick and munch and pick and munch some more. There is a wee part of a chicken that is my favourite, there aint enough of it to go round so it is a chefs perk, it is called the oyster and there are two and they are on the side of the bird that usually gets roasted just behind where the leg breaks off the body. It is soft and tender and full of the flavours of what ever you roast the bird with, I have a feeling myself and my wife will be arguing over those bits on this dish next week!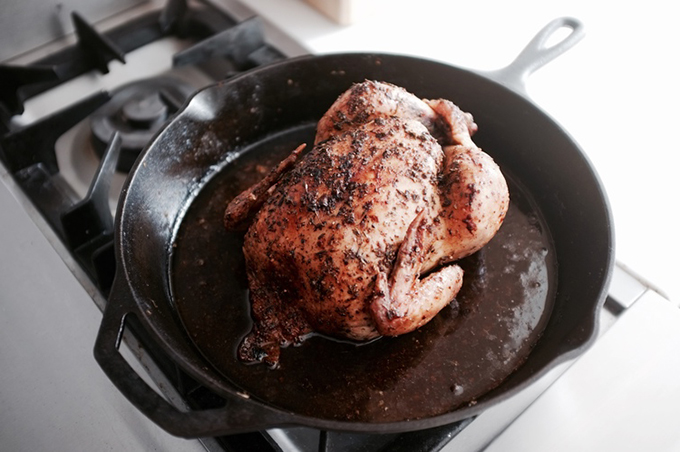 My wife thinks I am a little bit crazy, I simultaneously love and despise pineapple in foods, for instance I think pineapple on a pizza is a food crime that should be investigated by the Hague, but in an Asian style dish I love it despite the fact it is probably as authentic as my collection of hens teeth. Just to underline my oddness, I really really dislike pineapple in desserts to, it is not a food crime but I am pulling a face as I type this. Any way I digress, this wonderful sounding pork dish from Diane sounds like my kinda pineapple and something excited by rather than horrified by.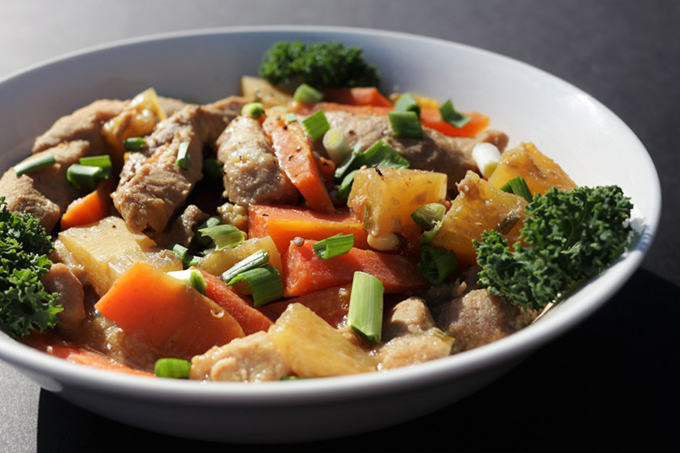 As a British chap American culture was pushed on me from a very young age, I can remember the first McD's opening in the UK and Burger King and being equally excited to try them… I did grow up and discover that in the main it was terrible stuff, however there is one thing I envy about American food. Sandwiches, seriously Americans do wonderful things with the humble sandwich and could not resist adding a couple here. The 'dipped' sandwich is one I lust after, the notion of slow cooking a piece of beef adding it to a sandwich and then dipping it all in a 'gravy' as we would call it in the UK rich with the dripping from the meat is filthy… and I LOVE it and I can not wait to give this a try!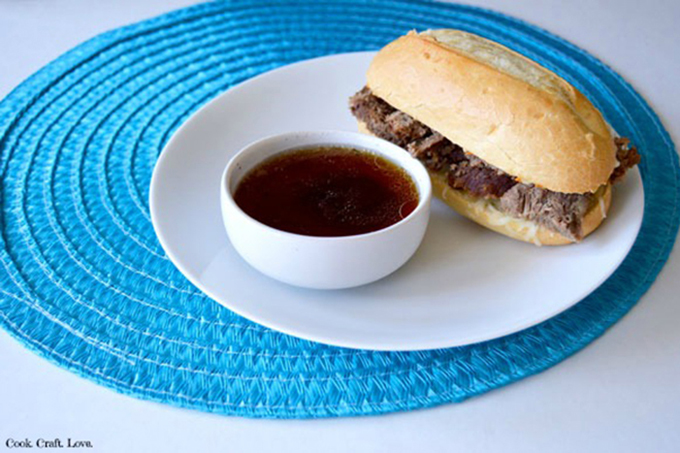 Regular readers will know I have somewhat of a love affair with Asian inspired foods so when I saw this slow cooked phở back in December I knew I had to give it a try. I don't usually associated most Asian cuisine with slow cooked food but boy did Tracy get this right, I actually did it again just for research purposes you understand… Guess what it was awesome all over again, I am sure it can't be right though this is phở in a slow cooker it can't be possible, I will have to try again just to be sure 😉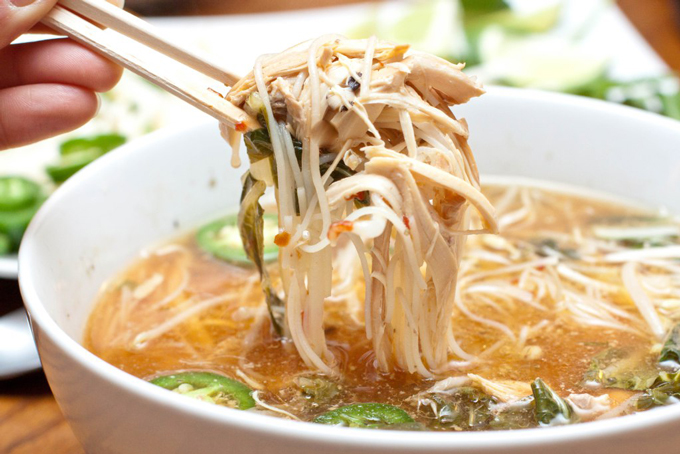 More Sandwich envy from a very sad 'Brit' in this fabulous recipe, one that I am yet to try as I write this but one I will have tried by the time you read this. I have been shopping this afternoon for beef to make this recipe this coming Saturday as we are out all day. I had to write to Jennifer and ask what Giardiniera was, it never ceases to surprise me how often I have to do this with American ingredients, but it is relatively similar to pickled/preserved canned vegetables that we set aside by the 'boat load' every year, such a shame I don't have time to bake and have our local shop getting me in some fresh buns 😀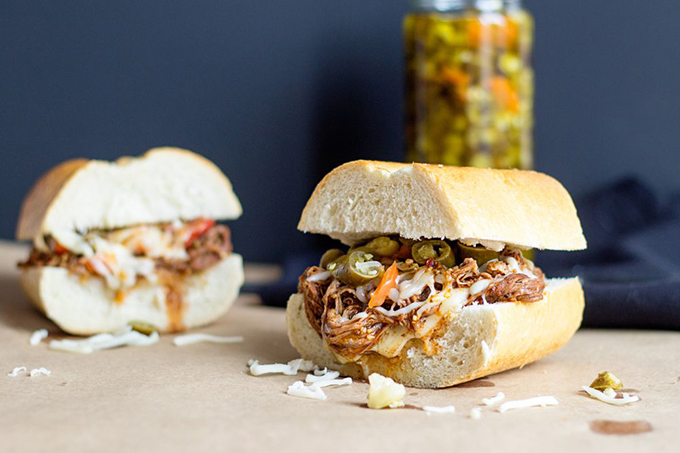 Have I mentioned that I have a huge food crush on soup, of course I have several hundred times, I don't care what time of year it is there is a soup for it, no matter what ails you there is a soup for it… This wonderful sounding minestrone style soup sounds fantastic, just like all soups this is really sim just from the ingredient list know that it will taste amazing. The only reason I have not made it yet is a lack of chick peas, yet another reason for an impending trip to Budapest. We did actually grow chick peas once and the grow really easily but the harvest is way too much damn work, 1-2 beans in each pod that is loaded with fierce barbs, no thank you very much, as a result they are one of the few ingredients we can grow but refuse to!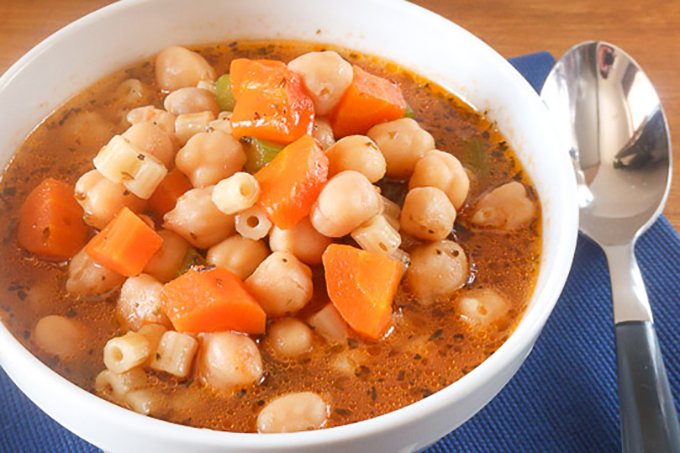 More sandwich fun only this time from Vietnam, not something I would have thought I would have been talking about until I picked up a book from a British nook store in Budapest… Not only do the Vietnamese do sandwiches, they excel at them and this recipe by Whitney sounds awesome and I can not wait to try it. The slow cooked pork with the five spice and the cayenne sounds delightful and the onions will help baste the meat as it slowly cooks and renders out all of its fat, I am dribbling a little as I even write this!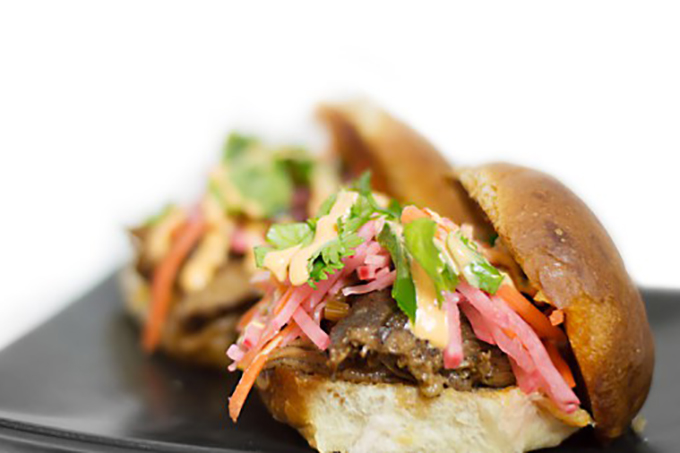 Slow cooked food lends itself to some ingredients and I think Pork Belly is one of those foods so when my friend Whitney published this recipe earlier this week I knew I had to include it in this round up… It not only looks wonderful but the flavours she has running through this dish are awesome, pork belly has the most wonderfully satisfying texture when it is slow cooked and I cannot wait to squeeze this into my menu over the next couple of weeks. It is also so damn simple, brown the meat, add the rest of the ingredients, stick in a slow cooker and go do something fun, come back in 8 hours and enjoy your meal, AWESOME!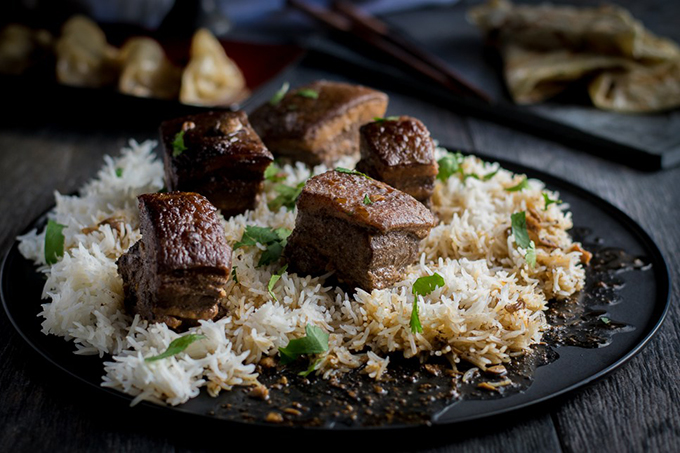 This is another dish that I am hoping to make when I return from Budapest, I have been looking for chipotle in adobo sauce for some time and this is one of the recipes that makes that search ever more urgent. Everything in this dish sounds, well pretty damn close to perfect, I am relatively new to 'white meat' chili and have only been cooking them for the last 2 winters after being fairly skeptical when I first tried them. It's also another excuse for me to add sweet potatoes into our crop rotation next year, which is something I would really like to do I just have not been exposed to them all that much so having this recipe to play with sounds great to me!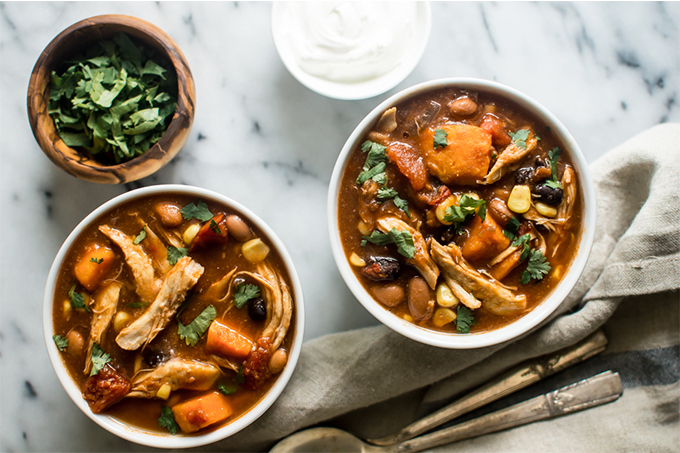 You could be forgiven for thinking that cooking slow requires a Slow Cooker, nothing could be further from the truth, slow roasting a large piece of meat on the bone is a beautiful way of cooking and this Leg of Lamb looks spectacularly good. The Greek flavours running in the background of this dish all compliment the sweet lamb perfectly, with the exception of the olives of course, I can't do olives, they are one of those food that are on short but much disliked list. Fortunately Ange says that that they are optional, not that it would stop me from leaving them out, but seriously do yourself a favour and plan yourself a nice Sunday roast.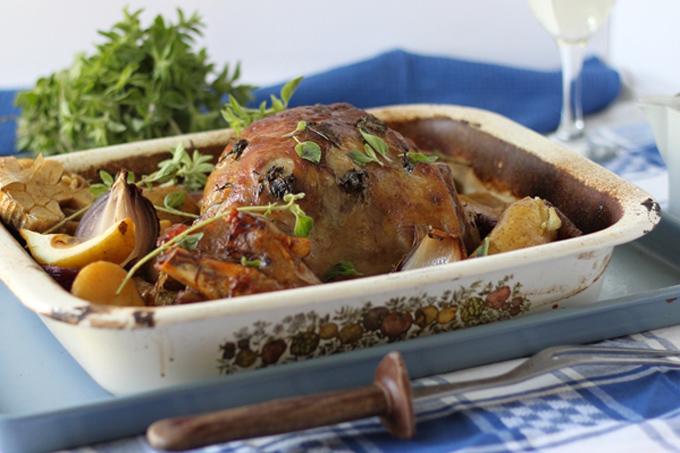 Yup it is a soup, but as we have established soup is the food of the Gods and anyone who thinks otherwise is quite frankly in need of medical attention 😉 All the flavours in this gloriously rich soup are perfect together, leeks, potatoes and sharp Cheddar cheese that seem to have been made for each other. Donna also raises the question of smooth Vs chunky soups in her post which makes me smile, I am an equal opportunities kinda dude and think there is enough love to go round for both smooth and chunky soups, however in general I think potatoes make a wonderful base for a smooth soup so I reckon she got this one 100% right!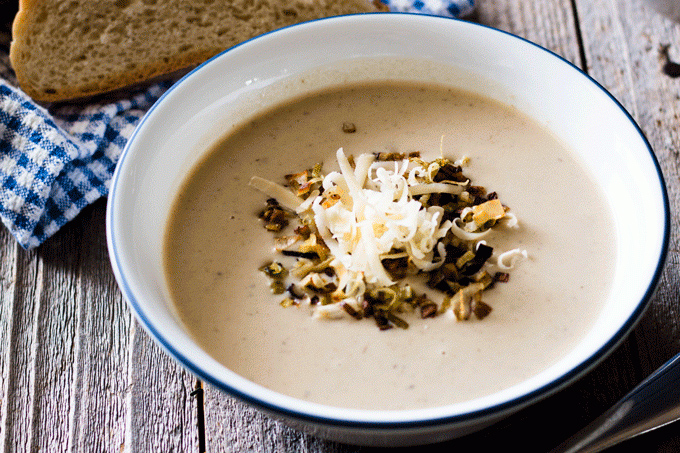 French food is reviled around the world and it seems to be very 'cool' to rebel against its standing, however great French Classics are Classic for a reason, that reason is that they are simply unbeatable. As with many french classics Pot Au Feu began as a peasant dish utilising bits and pieces that were lying around or left over. It is refreshing to see this recipe using beef shank (shin), sure a cut of meat that needs a wee bit more time but one that wins hands down, especially when braised with the bone in. I had to give this recipe a go and it definitely gets a recommendation from the kitchen of Krumpli!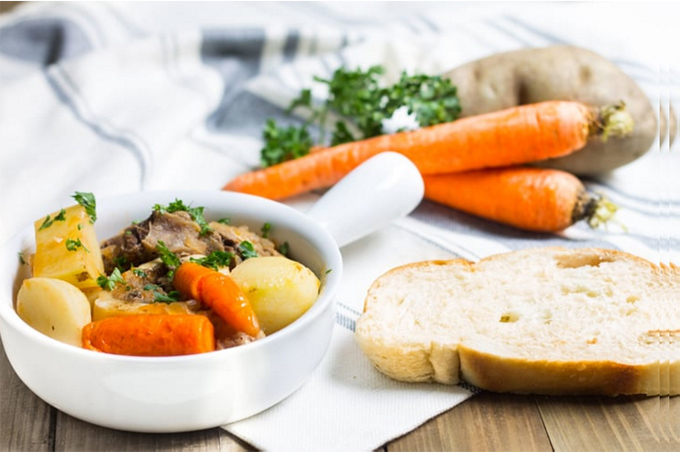 I know there is a significant number of people that seem to have a problem with the taste of coriander, but I definitely aint one of those people, I love the stuff so the double 'whammy' of both ground and fresh coriander in this soup is great for me. I think that carrot and coriander is a match made in heaven so this soup is my kinda simple lunch treat. When I say simple I really mean it, Jo reckons 5 minutes or so of cooking and then let the slow cooker take the strain until you are ready to blitz. I have loads of carrots set aside and have a feeling this will become a regular when we start working out in the garden in early March and need to keep warm!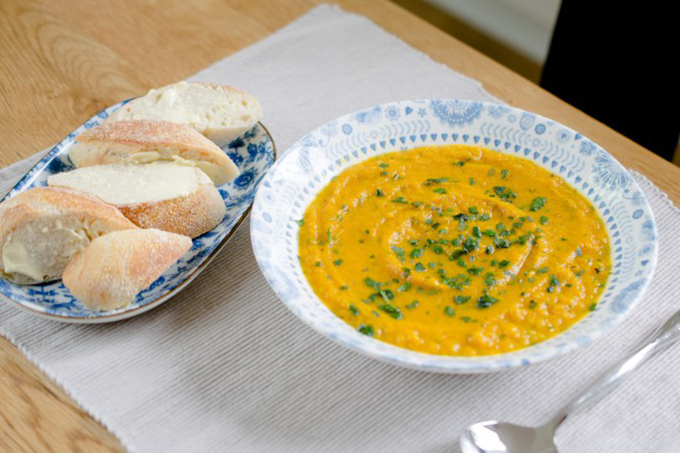 I love wrapping stuff in a lettuce leaf as opposed to bread, as far as I am concerned it does the same thing but allows me to consume more of the main event as my belly is not getting filled with bread! The simple flavours in the main event sound heavenly, I love cumin as a back note for a chili rich dish, I find that it is a match made in heaven. This is yet another dish that is fueling an upcoming trip to the big city to try and find chipotle chili in adobo sauce. I am really not going to be very happy if my hunting is fruitless again, although I do have a cunning plan to grow the required ingredients to make my own next year!