Asian Plum Sauce is so easy to make in the slow cooker it seems silly to buy it and is perfect with duck or even spread onto a pork sandwich.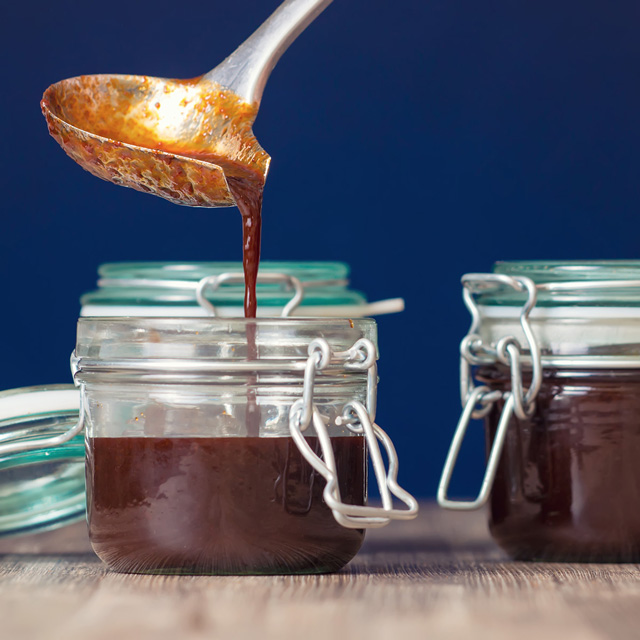 I am sure I have mentioned that we have half a dozen or so plum trees in our garden and given my propensity towards cooking from scratch one of my favourite ways to use a few is in an Asian Plum Sauce. Well my interpretation of one any way.
This recipe is pretty awesome and we always have jars of this floating around, it will keep for months in the fridge and if you steralise your jars and put the liquid in when hot and seal it properly it will last for years.
Given that it is legal to own a still in Hungary my neighbours think I am mental for turning some of our plums into stuff like Asian plum sauce or pickles and chutneys.
As far as they are concerned it should all be turned into pálinka, a rather dangerous fruit brandy similar to Eau de Vie in France. A tipple that has bitten me on many an occasion and the consequences of drinking at least 100 proof alcohol are never very pretty or not for me anyway.
As a result we settle for pickles, chutneys and sauces and donate most of the rest to folk that will drink pálinka. It would be very easy to fill up my blog with stuff like this but I like to keep things fresh but I am sure there will be more preserving going on throughout the summer.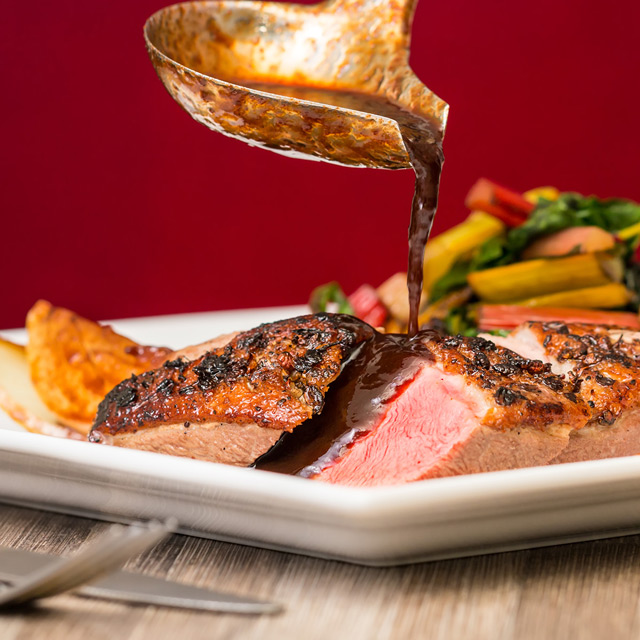 Back to this Asian plum sauce recipe, the flavour will be naturally governed by the type of plums you use, however no matter what variety you use you will find this recipe much more fruity and less stupidly sweet than shop bought varieties. Unfortunately plum harvest happens in the heart of summer with temperatures around 40°c so I spent some time a few years ago perfecting a slow cooker version to stop it getting so damn hot in the kitchen.
The only problem with slow cookers is that it never reduces the liquid but it is so simple to throw every thing in the slow cooker leave it overnight if you want and then push through a sieve the following day. Then reduce on the hob for 40-50 minutes it seems daft to me to do it any other way. It really is that simple, forget stoning the plums it makes no difference whatsoever, they will all come out when cooked.
Asian plum sauce has a long association with duck and I have a great simple duck recipe heading your way soon, but it also works wonders with pork, Brie & Plum sauce also is a genius combination.
Have it cold, warm what ever you want but having a few jars of this stashed away can brighten up a quick meal in a flash!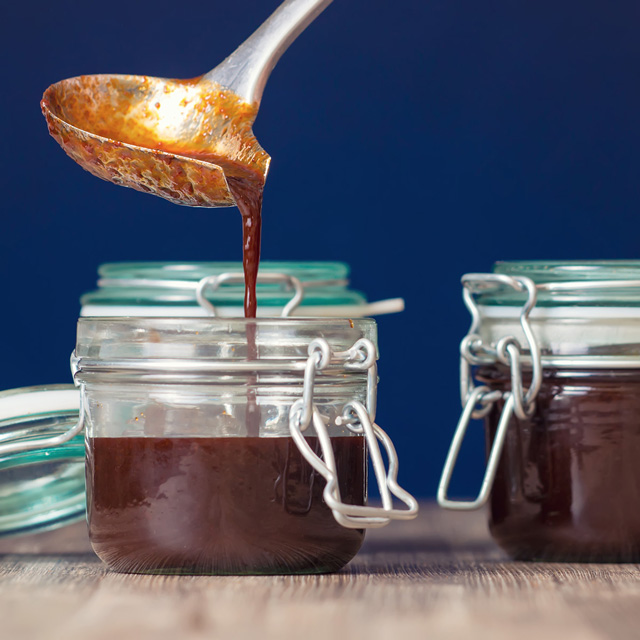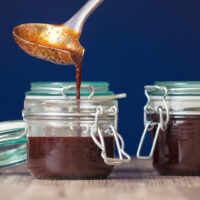 Slow Cooker Asian Plum Sauce
Total Time:
4 hours
10 minutes
Asian Plum Sauce is so easy to make in the slow cooker it seems silly to buy it and is perfect with duck or even spread onto a pork sandwich.
Ingredients
1.5 Kg Plums
750 ml Red Wine Vinegar
3 Tsp Chili flakes
2 Sticks Cinnamon
6 Star Anise
1 Tbsp Szechuan Pepper Corns
6 Garlic Cloves, Bashed with the back of a knife to bruise, don't bother peeling
150 g Ginger, Cut into coin shapes about 5mm thick and then bashed with the back of the knife to bruise, don't bother peeling
75 ml Dark Soy Sauce
75 ml Light Soy Sauce
50 ml Mirin
175 g Honey
150 g Light Brown Sugar
Instructions
Heat the plums and red wine vinegar in a pan and bring to a boil and transfer to a slow cooker preheated on a low setting
Add the chili flakes, cinnamon, star anise, szechuan pepper, garlic and ginger
Stir in the light and dark soy sauces and the Mirin
Finally stir in the honey and light brown sugar and allow to cook on low for at least 4 hours, but you could leave over night if you wanted
When you are ready pass the cooked plums first through a rough sieve to get rid of the pips and ginger and then through a fine sieve
You should now have approximately 2 litres of plum sauce, as it is cooked in a slow cooker it will not yet be rich and thick so place in a saucepan over a medium heat and reduce by half
Notes
If you are cooking this dish over night you can skip step one and just throw everything into slow cooker and let it do its thing. 
The calorific value for this recipe refers to the full amount that the recipe makes and will serve between 10 and 20 servings depending on usage.
Nutrition Information:
Yield:

1
Serving Size:

1
Amount Per Serving:
Calories:

2434
Total Fat:

9g
Saturated Fat:

1g
Trans Fat:

0g
Unsaturated Fat:

5g
Cholesterol:

3mg
Sodium:

10162mg
Carbohydrates:

558g
Fiber:

32g
Sugar:

468g
Protein:

34g
Calorific details are provided by a third-party application and are to be used as indicative figures only.