Strap yourself in folks something new coming your way in the form of some real wholesome and wonderful warming winter recipes, 'what's new in that' I hear you say? Well these are not my recipes, but a collection of handpicked recipes from some of my favourite food bloggers. Over the last 8 months I have crossed paths with a great group of people who all spend there time doing the same as me, cooking food, eating it and then sharing it for all to see on the world wide web. What better way to celebrate the change in seasons and my change in eating habits than to feast on some amazing winter warming fodder, I know for certain that the recipes I have yet to make will certainly find their way on to my table before spring arrives.
I could not agree with Rosemary more if I tried, winter to me just lends itself to big wholesome pasta bakes and I loved the idea of using broccoli so much that I have already but this through the taste test and it is a winner, unfortunately Fontina cheese was not available but the suggested replacement of Gruyere worked wonderfully!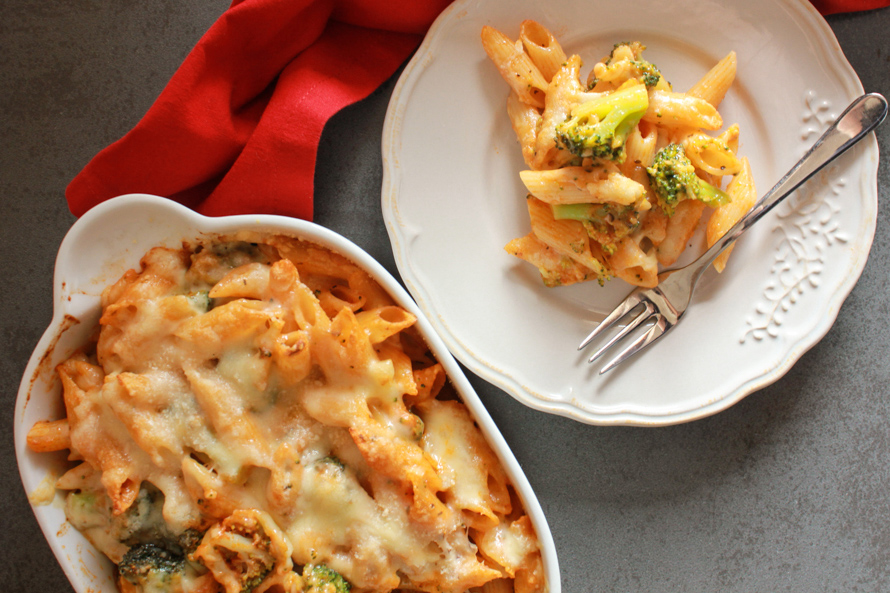 I will make no apologies for the number of sups in this round up, those of you that visit often know that I am a soup fiend and this sausage and tortellini is my idea of a great big bowl of loveliness, then she went and made it better by adding chili… Be still my beating heart, I can't wait to give this recipe a try and am on the hunt for appropriate smoked sausage this weekend.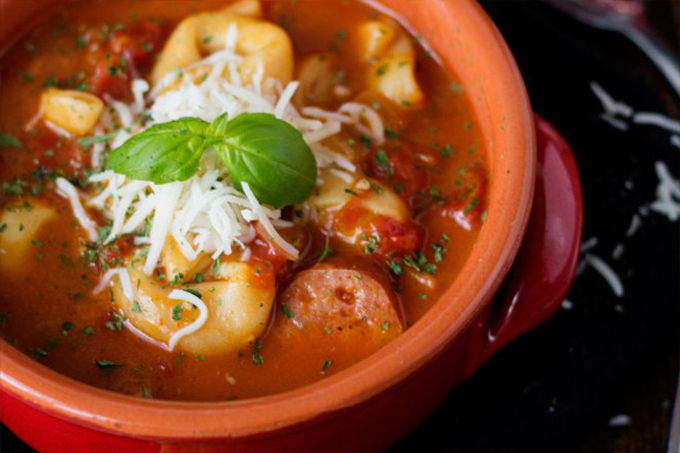 I have to admit that I have never heard of Poutine but when I read this recipe I wondered who I had to kill to get a bowl! I can imagine curling up on the sofa on a dark and cold evening with a big bowl of this Canadian delight and forgetting what the weather is doing outside. The thought of some crunchy chips smothered in a rich mushroom gravy and some slightly sour cheese curd or túró as it is called in Hungary sounds like my idea of an indulgent TV night in.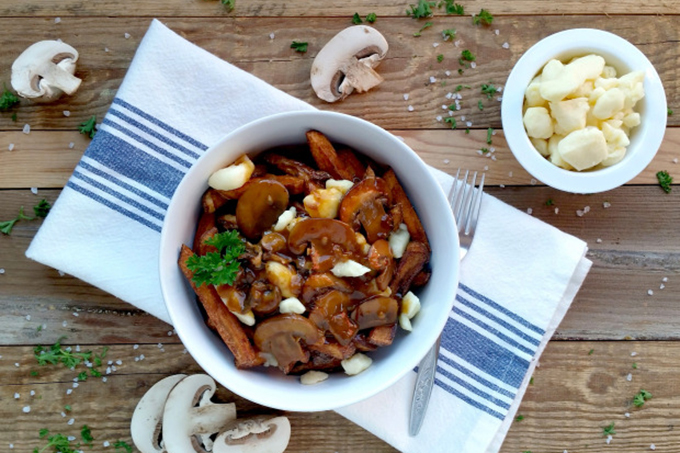 I told you that I would unashamedly be adding lots of soups to this round up, as far as I am concerned soup is the grand-daddy of all the warming winter recipes and this roasted pumpkin soup sounds fantabulous. Sure saffron is expensive but you only need such a little bit of it and lets face it, we are all worth it occasionally. It adds such a unique and indulgent flavour to any dish it is put in, the only dilema I have is whether to top it with a lovely salty goats cheese as Mary has or take her other suggestion of a poached egg… Decisions decisions, or maybe I will make it twice 😉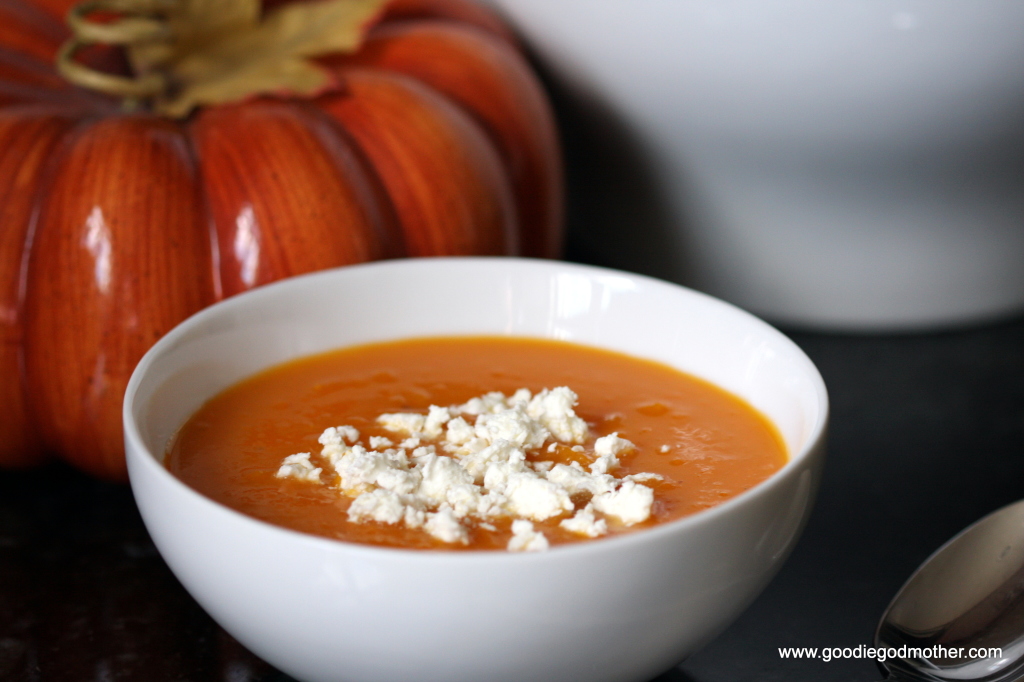 My love of spicy food is evident in lots of my recipes and on a cold winters evening I think a little bit of fiery heat is just what the doctor ordered to keep away the chill. So for me these fully loaded nacho chips are my ideal TV dinner, it is a recipe that did not disappoint, I rustled up a batch of this to keep my belly filled whilst I was watching the Champions League football and couple of weeks ago and WOW is all I can say. I made a couple of changes as despite searching high and low I can not get chipotle chili in abodo so soaked some of our homegrown chili instead but the taste was awesome!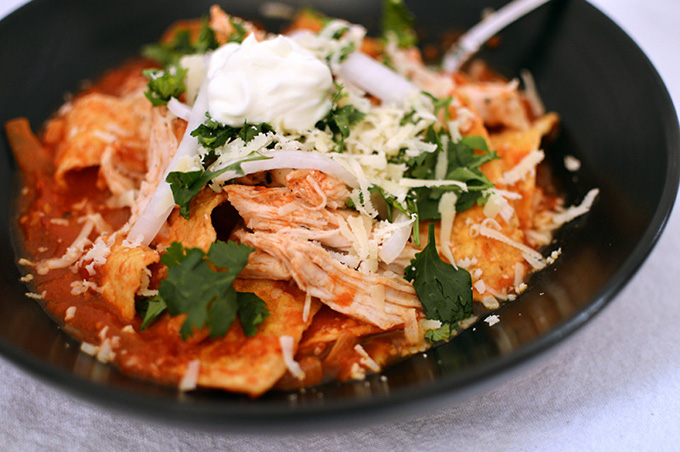 I have a somewhat unhealthy obsession with Kimchi at the moment and as popping down to my nearest Korean store involves crossing international borders I am working on creating it at home. It is a delicious fermented cabbage dish that ticks every single one of my boxes for the love of pickled vegetables. Dishes like the wonderful kimchi stew feeds my need to get my recipe refined pretty damn quick!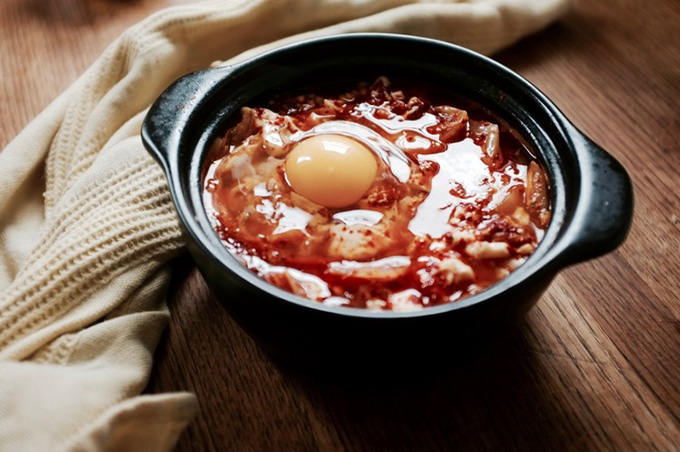 Lighter Beef Bourguignon
Beef Bourgunion is a great European classic but just because it is Winter I don't necessarily want a really heavy dish, Linda has done a superb job in reworking this classic but keeping all the right flavour profiles in place. I quite often adapt heavier traditional dishes and try and lighten them up, my appetite shrinks in winter as I am no spending endless hours working in the garden so for me this dish is perfect, I may even be tempted to give a go to the polenta as a side dish as it sounds interesting even though I have never been a huge fan of the yellow stuff!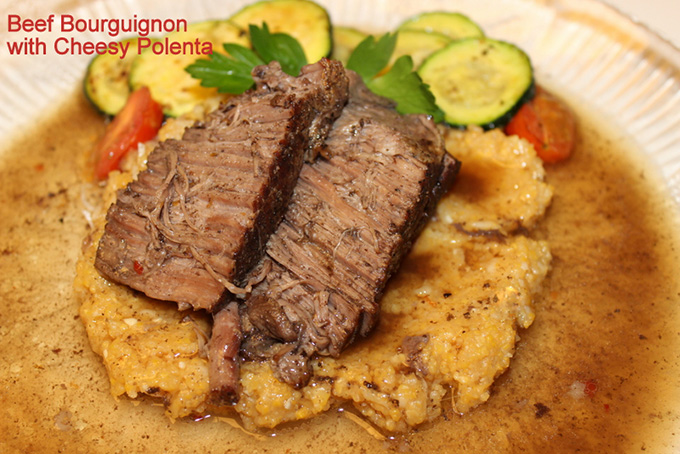 My ambivalence towards sweet dishes is well documented here, that is not to say I dislike sweet food it is just something that never makes me crave it… There is one thing that is the exception and that is a sweet and spicy apple 'thing' so this incredibly moist looking cake from Tina loaded with allspice, nutmeg and cinnamon means I have to once again become 'the reluctant baker'. Either that or I will have to drop some none too subtle hints to my fearless stunt wifey, who happens to be a wonderful baker, to knock me up one of these glorious delights!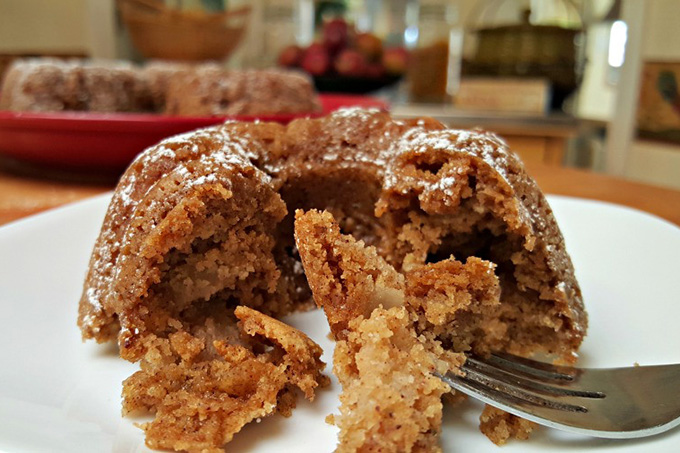 I make loads of huge bean soups over winter so I was excited to give this bad boy a run through the mill when I came across it on Dianes site, I have to confess to spending quite a lot of time stalking this website as she does something relatively similar to me just in a very different part of the world. I'd never considered using a hamburger in a soup or stew and was surprised at how well it works, it breaks down and adds a wonderful richness to the stew!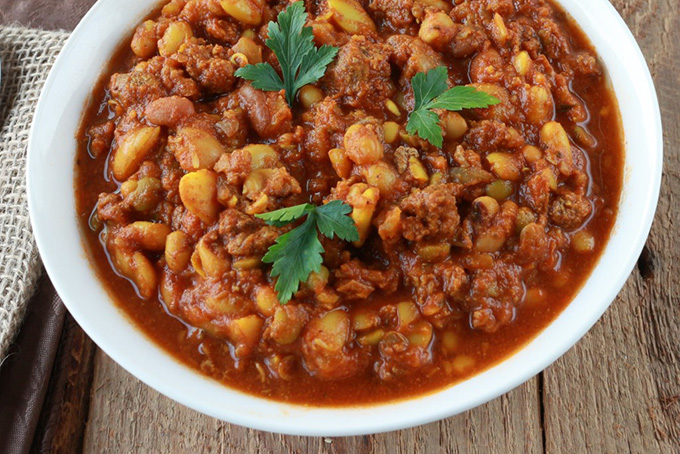 I've already gushed over my love of all things hot and spicy so this green chili and chicken stew certainly grabs my interest, I've never used white meat to make a chili but the ingredients in this mean it makes my list of winter recipes that I must try! I love cooking with beer, well I love drinking beer and it is rude to buy just one beer so it usually means I have a few lying around, so give me a simple dish that takes 20-30 minutes to prepare and an hour and a half to cook so I can get familiar with my left over beer and I am a happy bunny.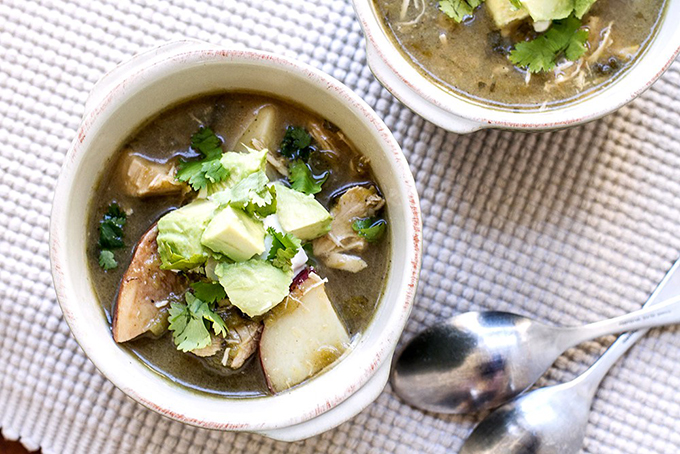 I may not be Hungarian, but 8 years in the Hungarian countryside has allowed an obsession with paprika to take firm hold so this recipe by Chrissie immediately perked my interest and had to give it a go. I loved it, it really worked well, a beautiful and simple dish that is homely and comforting and perfect for a cold Winters evening and a dish that will certainly be made more than once more before spring arrives… As is my want I swapped out the smoked paprika and used Hungarian hot pepper and the heat really worked well!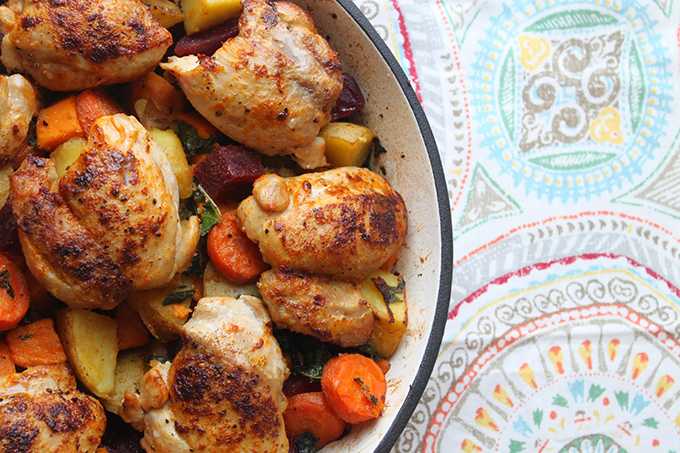 So we have definitely established that I have a serious man crush on any food that contains chili, it does not need to be particularly fiery, just a little perks my interest… But this bad boy chili has loads of them but the thing that really perked my interest was the fact that it uses a wonderful salsa as an ingredient, I can taste the sweet and sour flavours coming through as I am typing. Add that to the fact that it cooks long and slow for 6 hours which will make your house smell fantastic and you have pretty much a perfect dish, all I have to do is search out a dealer to get the ingredients for the salsa that Karen also links to!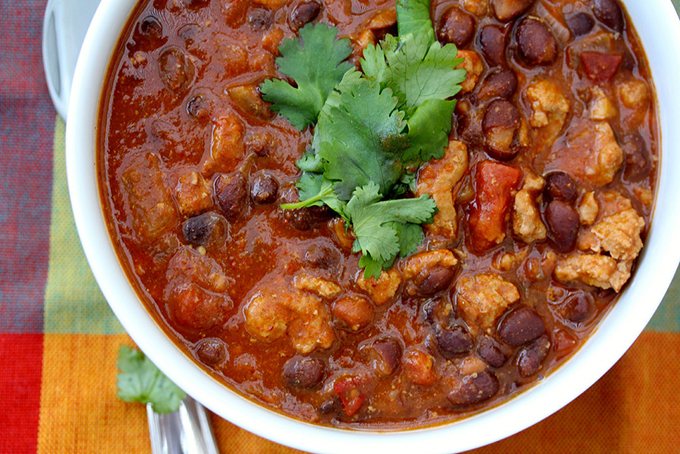 Sweet potato is my 2015-16 winter project, so this great sounding sweet potato chili is right up there on my 'to be cooked' list. I am going to be working on as many sweet potato dishes as I can to see whether or not I can build enough or a repertoire to be able to justify planting it as a crop next year. This is the same experiment I tried last year with pumpkin and if you read me regularly you will know I am sharing lots of pumpkin recipes at the moment. I hope that this recipe by Renee inspires just as much 'joy' next winter!