These mini wholegrain Oaty Rye Bread Loaves are my perfect soup bread, making the small means that there is more crust to dunk in your favourite soup!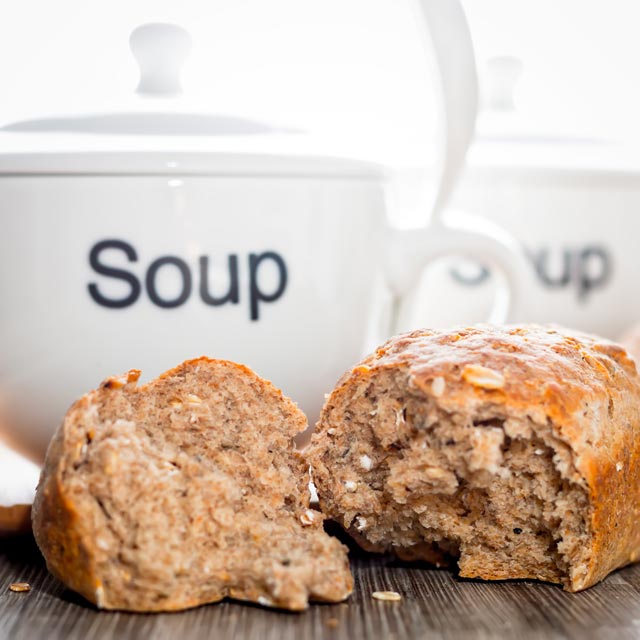 This 'rye bread' is my go to soup bread and I figured it was about time I posted it here as we are entering that strange time of year when summer begins to melt into autumn which is the perfect time to break out your favourite comforting soup recipes. Lets face it, soup without bread isn't worth thinking about.
Now you can call me strange if you want, many people do, but I am really looking forward to the end of summer. It has been particularly dry and hot in our corner of the world this year and I am tired of sweating, watering our crops and being eaten alive by mosquitoes.
The thoughts of spending hours in the kitchen using the vegetables we have preserved rather than spending 30 hours a week in the garden has me as excited as a kid at Christmas.
We are very lucky to have four really very well defined seasons here in Hungary and apart from a short but beautiful spring by the end of each of them I am left hankering after the next before the previous one is over, primarily because that means new ingredients to play with and a different type of food to eat.
Regular visitors will know that my nemesis in the kitchen is baking, it is not something I naturally gravitate to so my mini wholemeal oaty rye bread is something I am proud of, the honey and balsamic vinegar add a richness to the bread making it perfect foil for a hearty soup.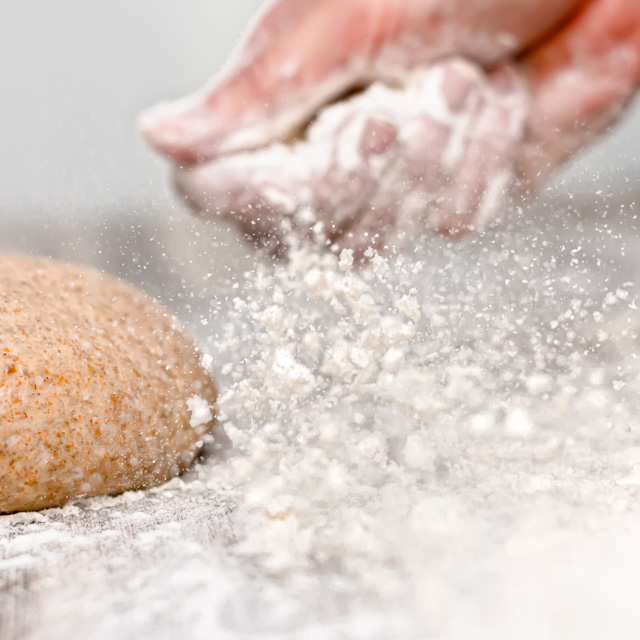 When I was working on my perfect soup rye bread I wanted something that would work for 2, most bread recipes go to waste in our house, either that or we gorge on bread and feel bloated and ill. The great thing about mini loaves is that there is more crust which is my favourite part of a loaf of bread, particularly when dunked in to a tasty soup.
So why is rye bread my 'go to' soup bread? Well first of all it is really easy to work with, I find I don't 'knead' (see what I did there 😉 ) to work so hard to get a nice bread rocking and rolling.
In fact the kneading process is just about bringing the dough together and it only takes 5-10 minutes and then yo walk away and let it rise. I also find it a little more substantial in texture and flavour than other breads. As a consequence it stands up against the whole variety of flavours you can add to soups and stews and becomes part of the meal rather than just a mopping up device.
Unlike a lot of rye breads I do not use molasses or treacle, I like a nice lighter colour that comes with using honey and the almost floral sweetness that it gives and it also lightens up the rye bread a little.
The first thing you will notice when cooking rye bread is you do not get that elastic like dough and a bread with huge holes in, apparently this is down to the type of gluten in rye flour. Now I am no expert master baker so I will not begin to delve into areas that I know very little about but suffice to say that the slightly denser texture and the lack of a voluminous top is perfectly normal. But once you break open that wonderful crust and take a bite I hope like me you will be converted to the wonders of rye bread!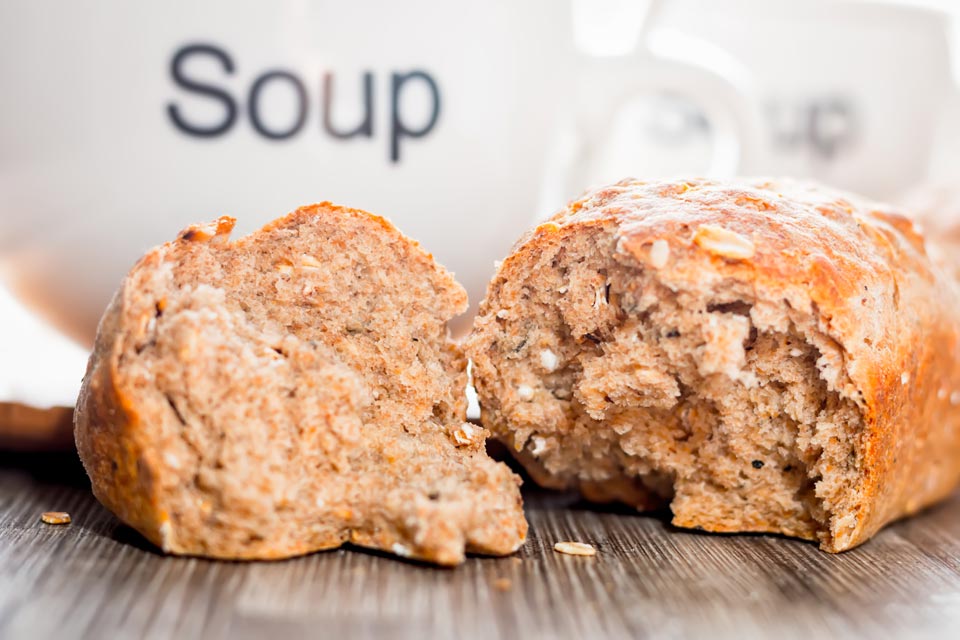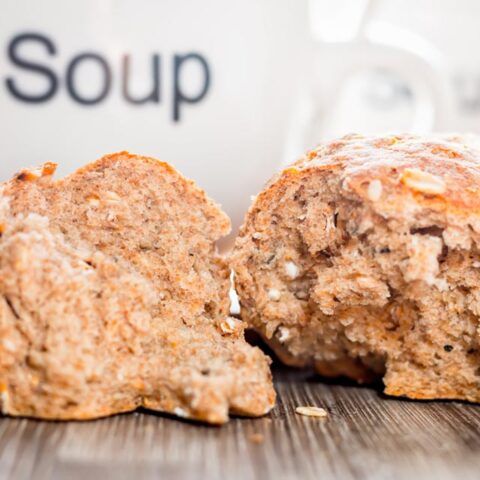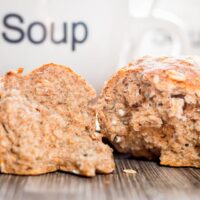 Whole Grain Oaty Rye Bread
Prep Time:
2 hours
30 minutes
Total Time:
2 hours
50 minutes
These mini wholegrain Oaty Rye Bread Loaves are my perfect soup bread, making the small means that there is more crust to dunk in your favourite soup!
Ingredients
100 g Rye Flour
100 g Strong Bread Flour
1/2 Tsp Salt
1/2 Tbsp Fast Acting Dried Yeast
1/2 Tbsp Honey
1 Tbsp Balsamic Vinegar
125 ml Warm Water
50 g Wholegrain Oats, Toasted
Instructions
Add the rye flour, bread flour, yeast and salt into a mixing bowl and mix together.
Mix the water with the honey and balsamic vinegar.
Mix the wet and dry ingredients together and form them into a dough and knead for 5-10 minutes until smooth, a rye dough will not be as elastic as a standard bread dough as there is less gluten in rye flower.
Set aside in an oiled bowl and cover with cling film for an hour or two until it has doubled in size.
Meanwhile toast off your oats in a dry pan until golden and allow to cool.
Tip out your bread dough on to a well floured work surface and then knead in the oats and divide the bread in half and place into 2 half pound loaf tins.
Allow to prove for an hour until doubled in size.
Preheat your oven to 200° and when the loaves are ready place them in the oven for 20 minutes.
Notes
You can bake this as a 1lb loaf tin but you will need to increase the cooking time by approximately 5-10 minutes, test the loaf by removing from the pan and tap the bottom and ensure you have a hollow sound.
Nutrition Information:
Yield:

4
Serving Size:

1
Amount Per Serving:
Calories:

246
Total Fat:

2g
Saturated Fat:

0g
Trans Fat:

0g
Unsaturated Fat:

1g
Cholesterol:

0mg
Sodium:

296mg
Carbohydrates:

50g
Fiber:

6g
Sugar:

3g
Protein:

9g
Calorific details are provided by a third-party application and are to be used as indicative figures only.