Often overlooked for more fashionable grains millet is a nutritious and delicious whole grain, this is how to cook it!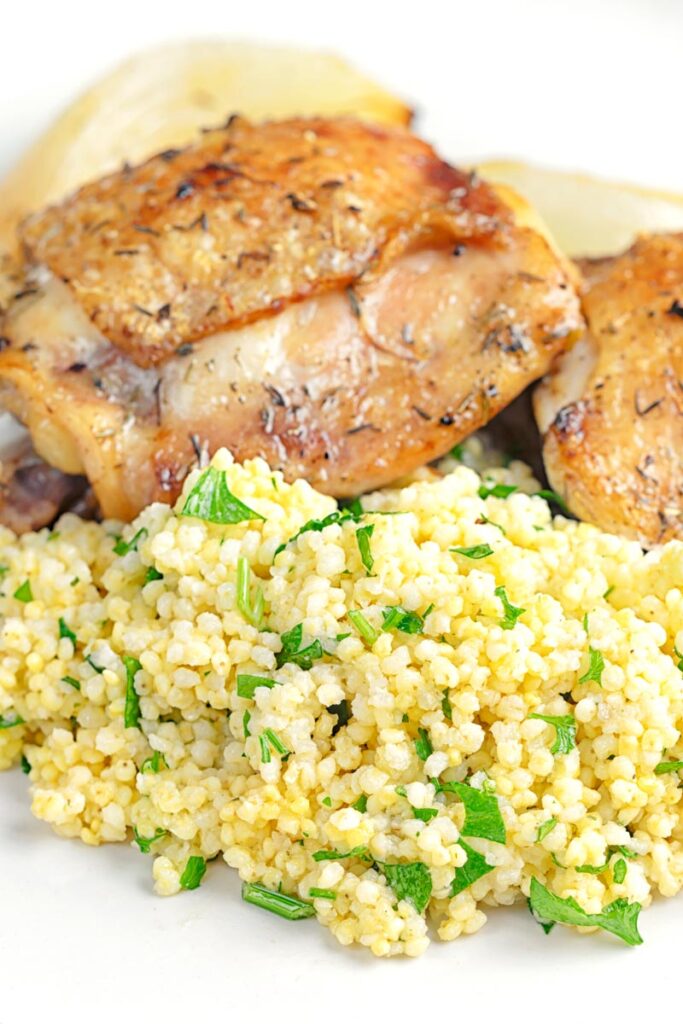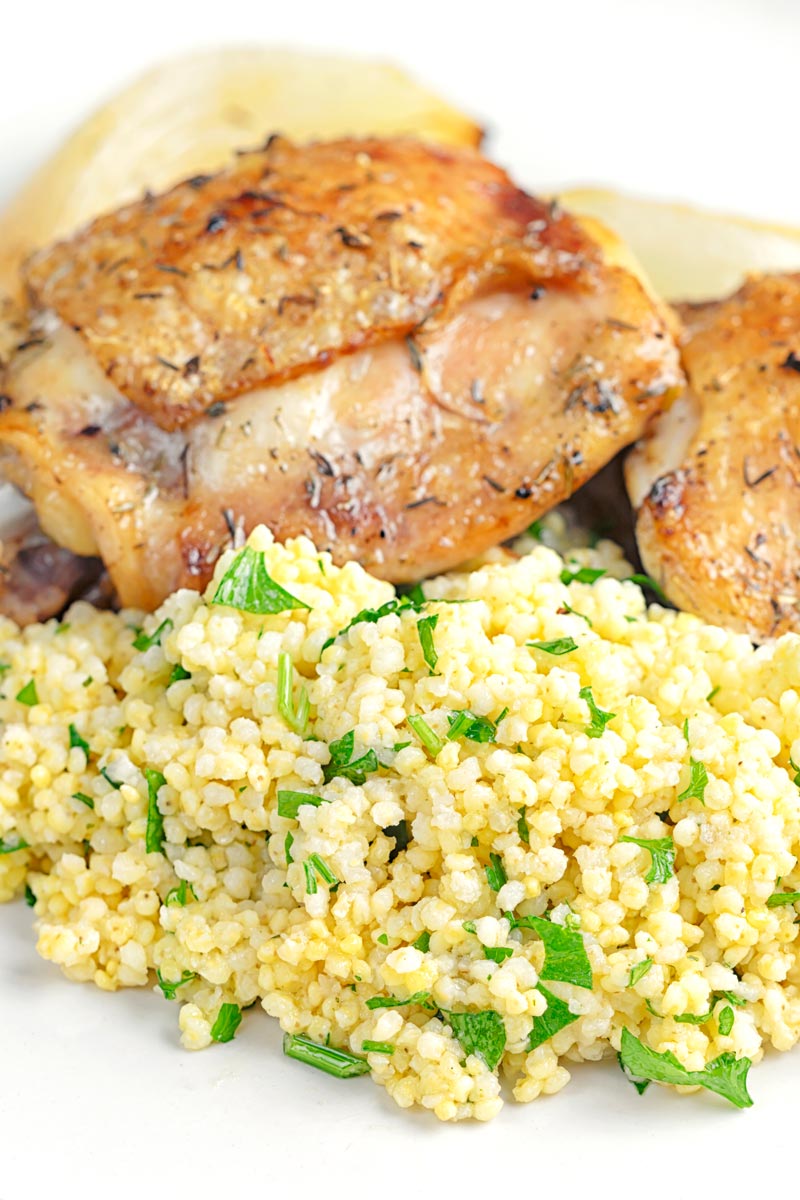 What is Millet?
Despite being relatively unheard of in "popular" foodie circles and mainly considered bird food, millet is an exceptionally important grain in the human food chain.
It is ssed to create everything from beer (rah) to bread this stuff is versatile if it is anything!
Like quinoa, it is considered to be a whole grain and it is packed full of nutrition.
I love the stuff because it has a more pronounced flavour than quinoa, it is also a third of the price of quinoa in our local stores.
Now if you eat quinoa to get some protein then you are better sticking with it. This is because quinoa has a different amino acid profile meaning that it offers a complete protein.
But for all other nutrition values they are pretty much neck and neck.
I'm less bothered about all that stuff, I eat it because I like it!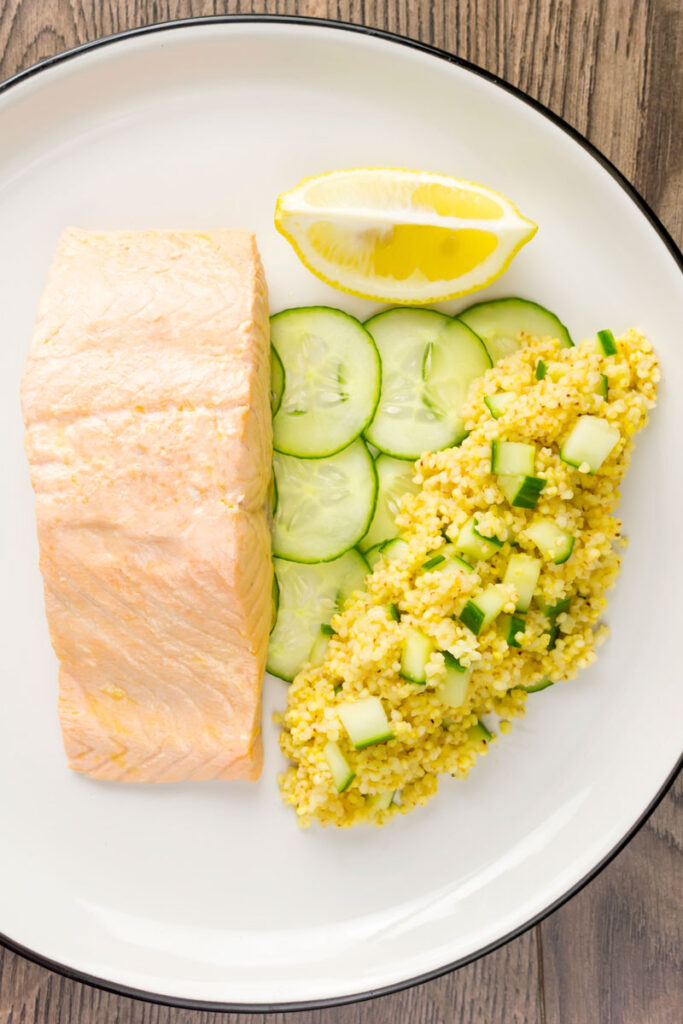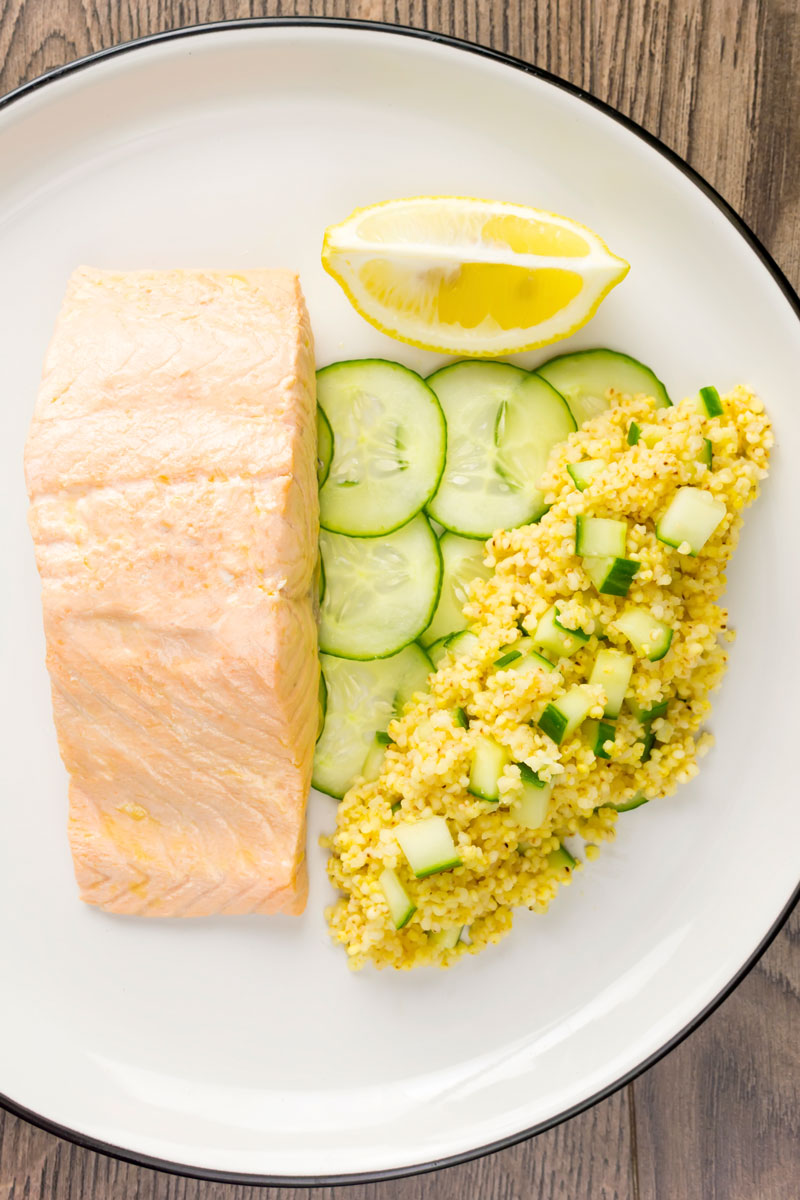 What Does Millet Taste Like?
In the main it is pretty neutral, although it has a mild nutty flavour.
A flavour that is accentuated when you toast it as I do in my recipe at the bottom of the page.
I think that it has a great affinity with citrus flavours and I will often add a big whack of lemon juice to the cooking water.
This works particularly well when served with fish!
I usually use it as a side but it is equally delicious tossed through a salad.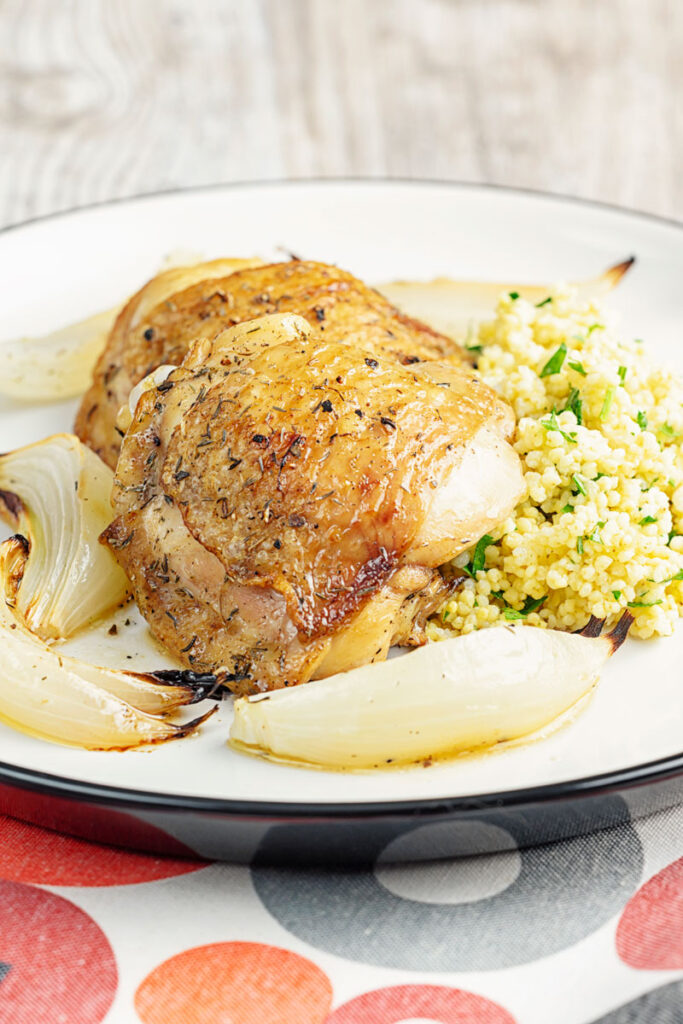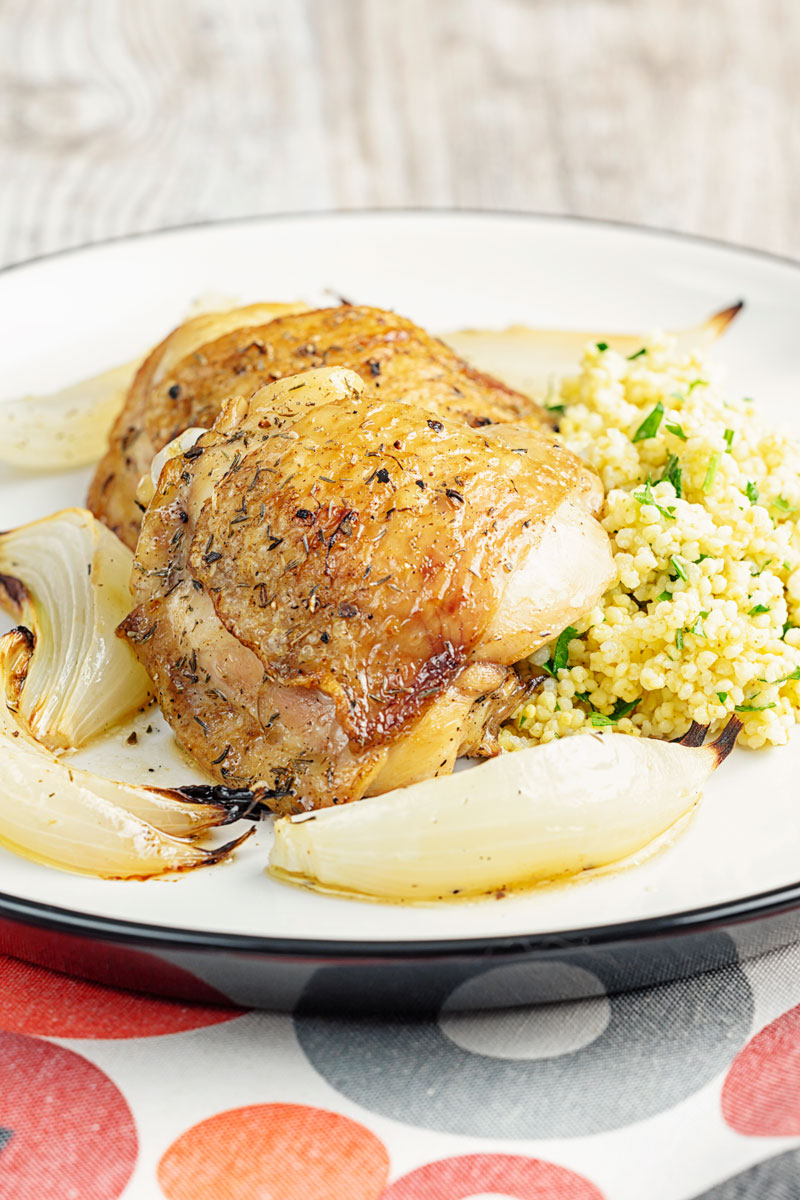 How to Cook Millet.
As I mention above millet is an ingredient with great diversity but I concentrate on cooking it in one way.
And that is "poached" in a water and butter mix.
There is a simple formula you want three times the volume of liquid to grain or two times the weight.
It is then a simple matter of simmering over a low heat until it has a slight bite but is no longer "grainy".
Be warned Millet is a strange old beast though, cooking times vary considerably. That is true even within the same brand!
So you should test from 15 minutes to check it but be prepared for it to take as long as 30!
Letting it rest at the end of the cooking process is really important and you should not skip this step.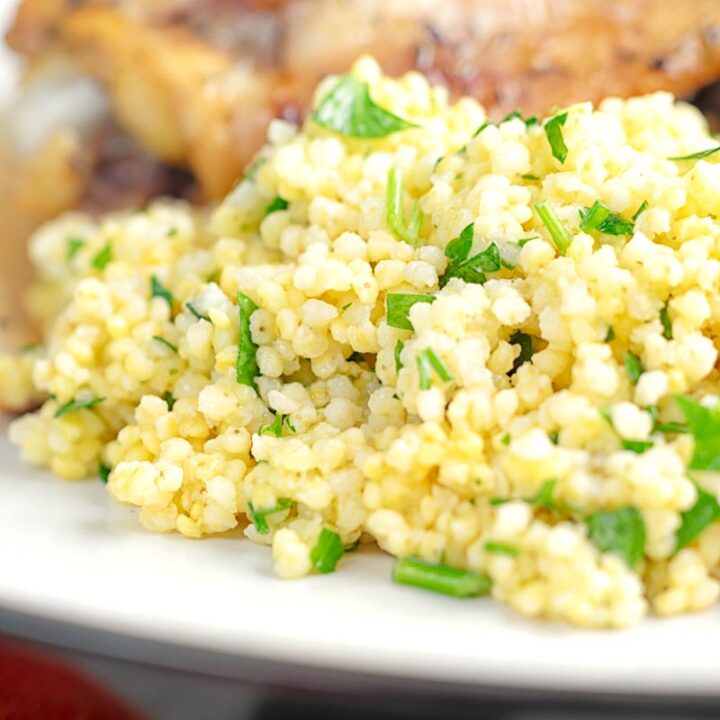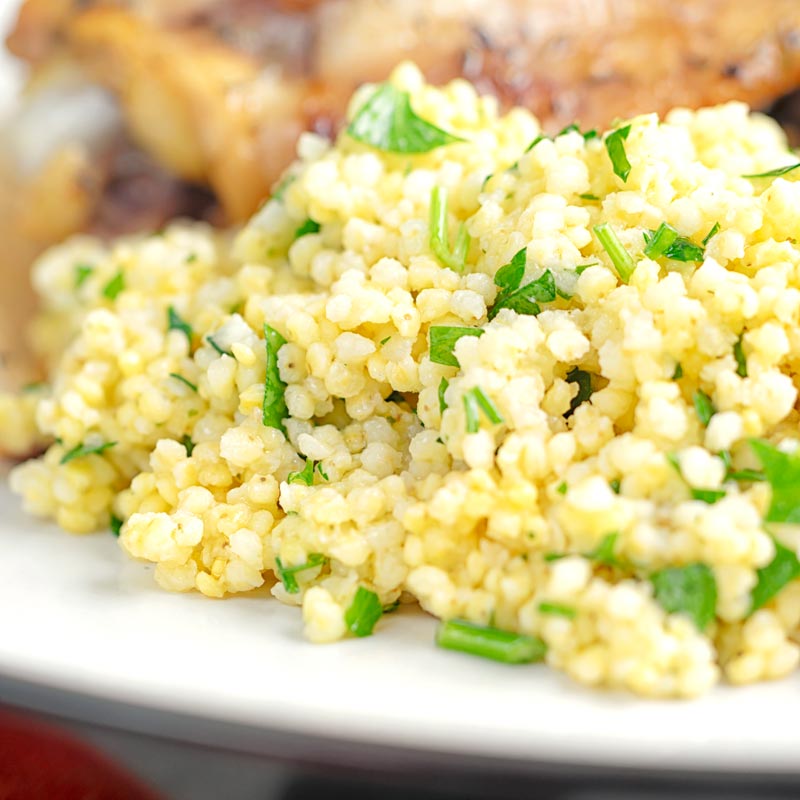 Yield:

2 Servings
Toasted Millet Recipe
Millet is a wonderful grain that is often overlooked in favour of more fashionable ingredients, it is delicious and packed with nutrition.
Ingredients
150 g Millet
300 ml Water
5 g Butter
Salt to Taste
Fresh Herbs (Optional)
Instructions
Place a dry pan over a medium heat.
When hot add the millet and toast for 3 or 4 minutes swirling occasionally.
Add the water and butter and bring to a boil.
Season generously with salt.
Reduce the heat, add a lid and allow to gently simmer for 15-20 minutes.
The millet is cooked when it has a very slight bite but is not chalky.
Remove the millet from the heat and allow sit covered with a tight lid for 5 minutes.
Throw in a load of fresh herbs to serve.
Nutrition Information:
Yield:
2
Serving Size:
1
Amount Per Serving:
Calories:

107
Total Fat:

3g
Saturated Fat:

1g
Trans Fat:

0g
Unsaturated Fat:

1g
Cholesterol:

5mg
Sodium:

314mg
Carbohydrates:

18g
Fiber:

1g
Sugar:

0g
Protein:

3g
Calorific details are provided by a third-party application and are to be used as indicative figures only.