These chicken Curry Noodles are all sorts of comforting and are super simple and quick to rustle up from store cupboard ingredients!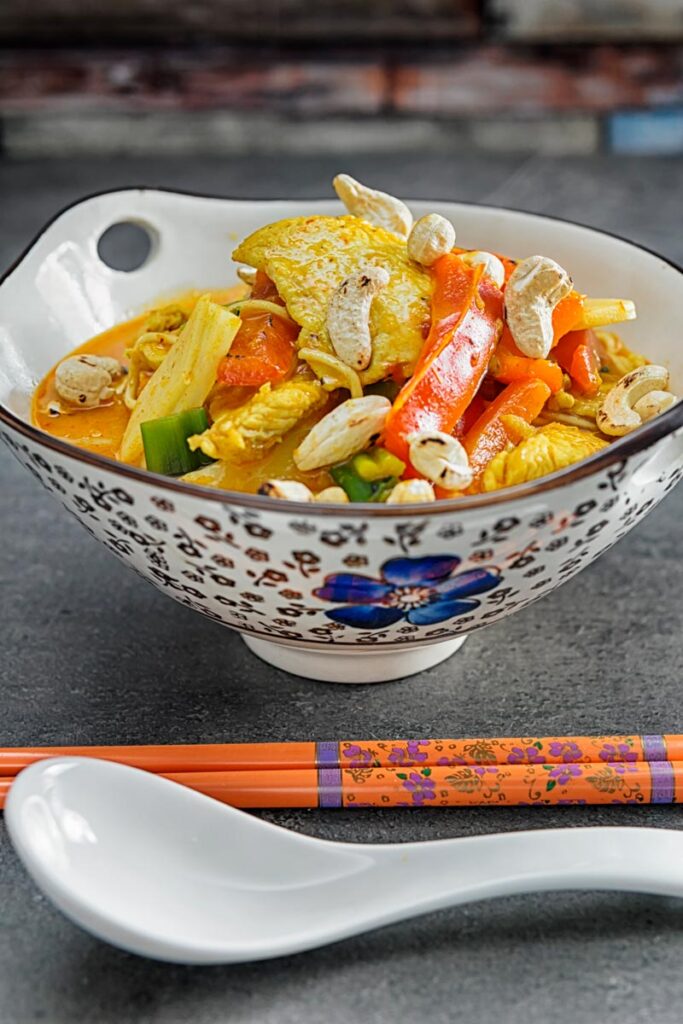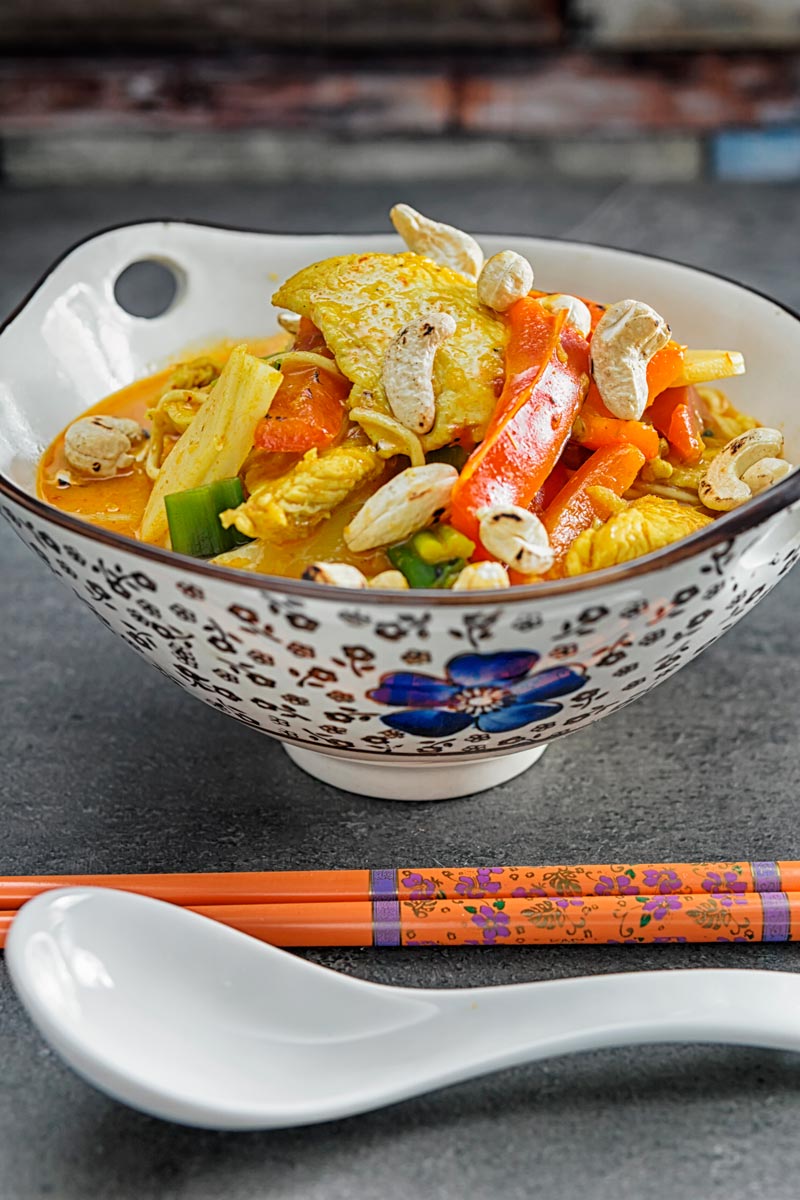 Curry and Noodles?
Curries are very much close to my food heart and this recipe is very much a fun quick take on a curry.
If you have spent any time here you will notice that most of my curry recipes have a distinct Indian vibe.
However, curry is not just Indian, I have a Japanese Katsu Curry and my Thai Duck Curry is all sorts of delicious!
So curry and noodles really is not that much of a stretch.
Of course, if you draw any parallels between this and Curry Pot Noodle you will be asked to leave, when I say ask, I mean thrown out!
All of the ingredients used in this noodle recipe should store cupboard staples if you cook Asian food regularly.
And if you don't the ingredients should not be too difficult to hunt down. Whilst I have to put a little effort in I can get them in the food tundra that is Eastern Hungary!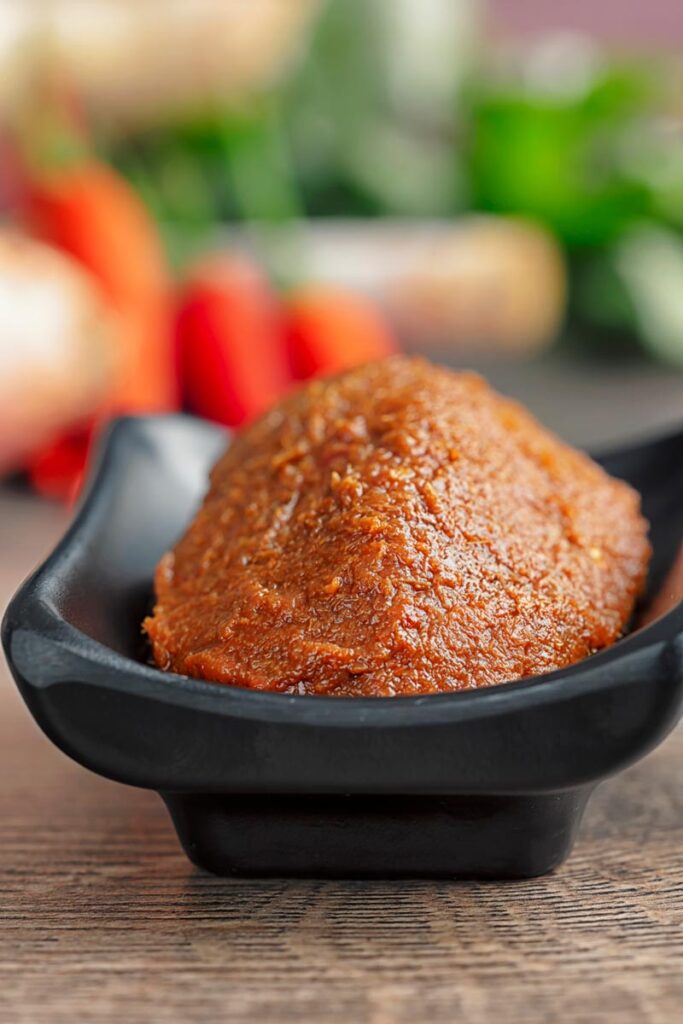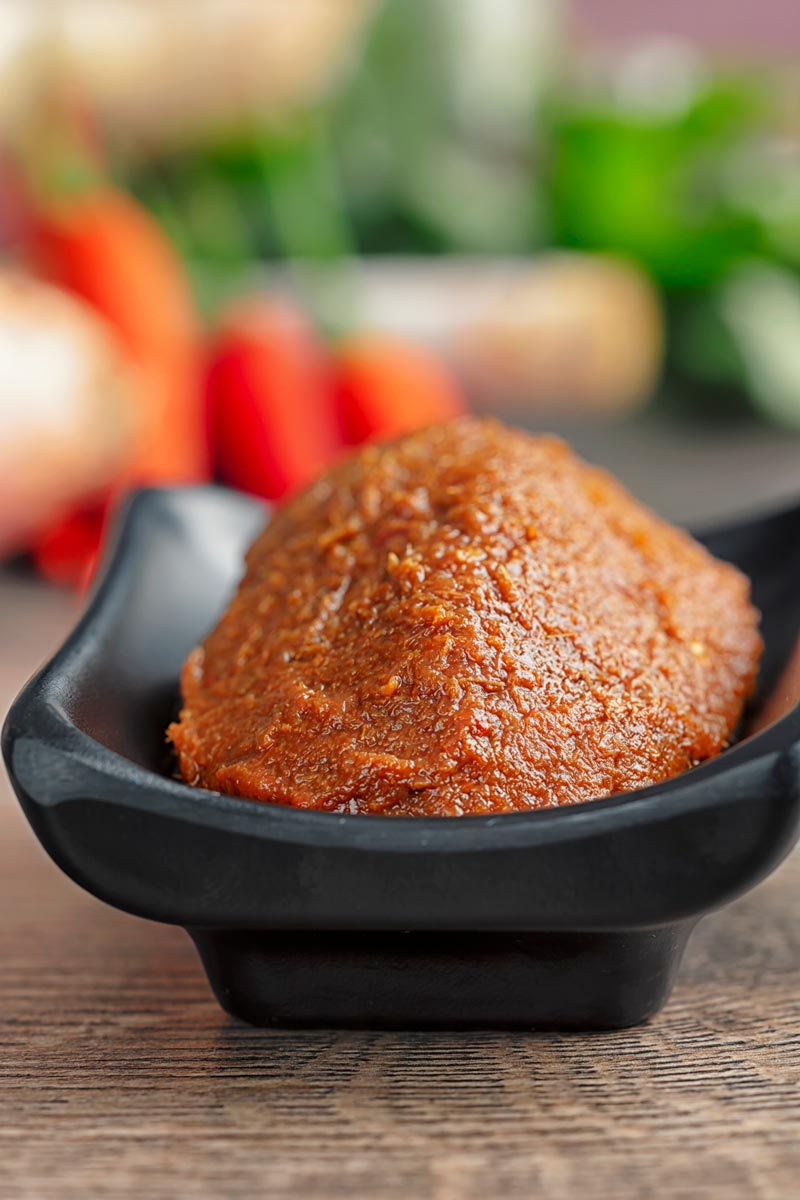 Ingredient Guide.
As I have mentioned most of the ingredients in this recipe will be very familiar to those that cook Asian food regularly.
For those that do not I'll run through a couple of things that you need to know.
First of all fish sauce. It is made from fermented fish, sounds great right? You should not be worried if I tell you not to put this on a spoon ad try it because on its own it is disgusting.
But as a seasoning it is wonderful, not only does it add a saltiness, it adds a deep and rich umami flavour. Essentially, it is rich salty and savoury.
I have seen many advise using light soy sauce as an alternative.
You can but you will only get the saltiness, invest in fish sauce it has a long shelf life so will not go to waste.
Next up coconut milk and this is by the way of a warning. Do not go for the light stuff, it is just the full-fat stuff with extra water.
Finally the Thai Red Curry Paste, my two favourite store bought brands are Maesri and Lobo. But where ever possible I always try and make my own, because I am just that sorta guy!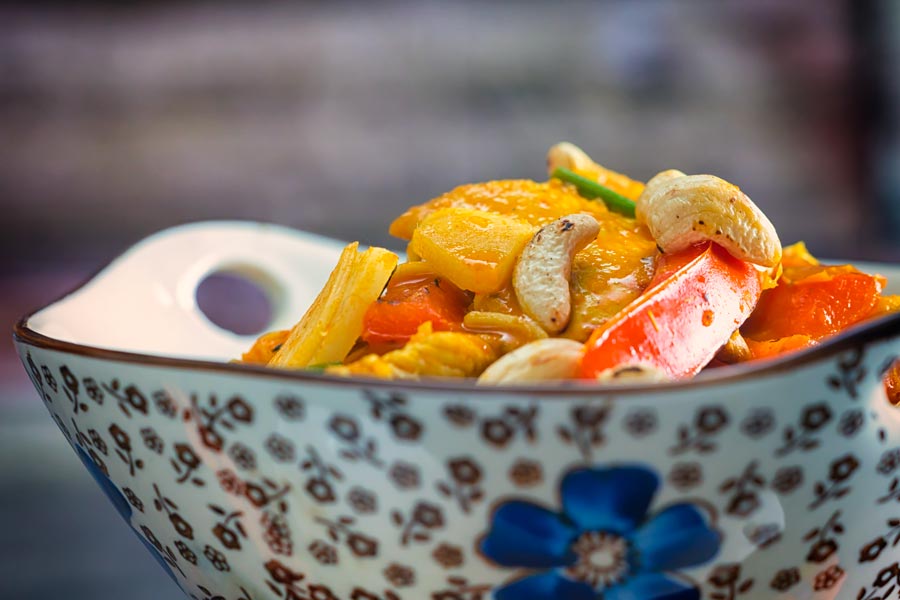 Should I Make My Own Thai Curry Paste?
I love making my own pastes and blends of spices for my recipes.
That does not mean that you should, we all lead different lives and enjoy different things.
So I use my own Thai red curry paste in this Curry Noodles recipe. You can find my recipe here in my Thai red duck curry recipe.
But there are a whole host of Thai curry sauces on the market, some good and some bad.
But this quick and simple recipe is the ideal opportunity to put some through their paces.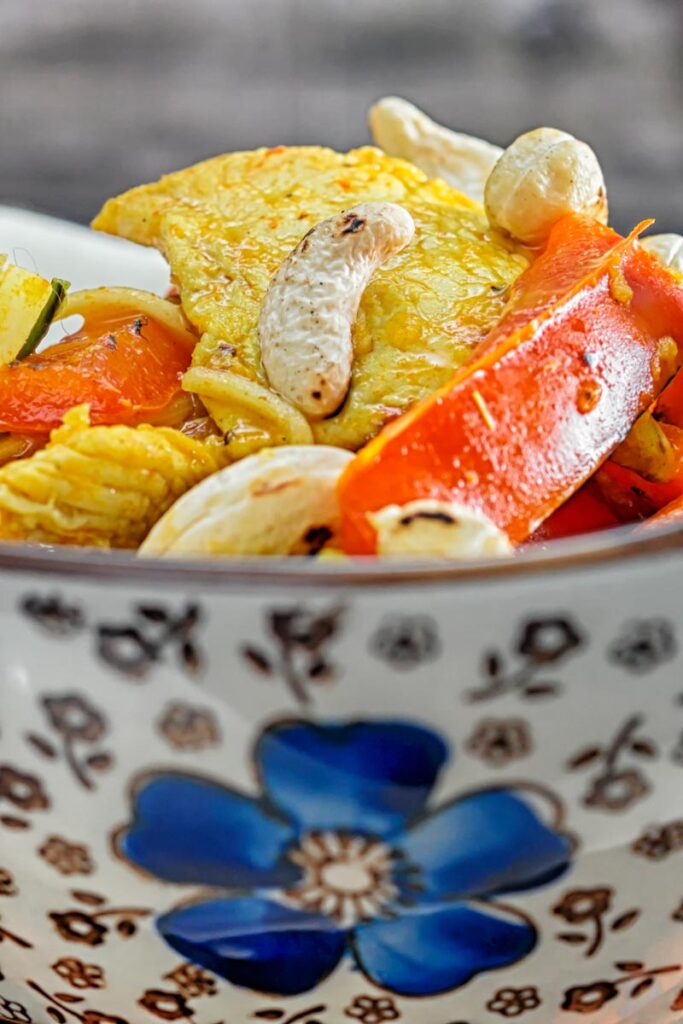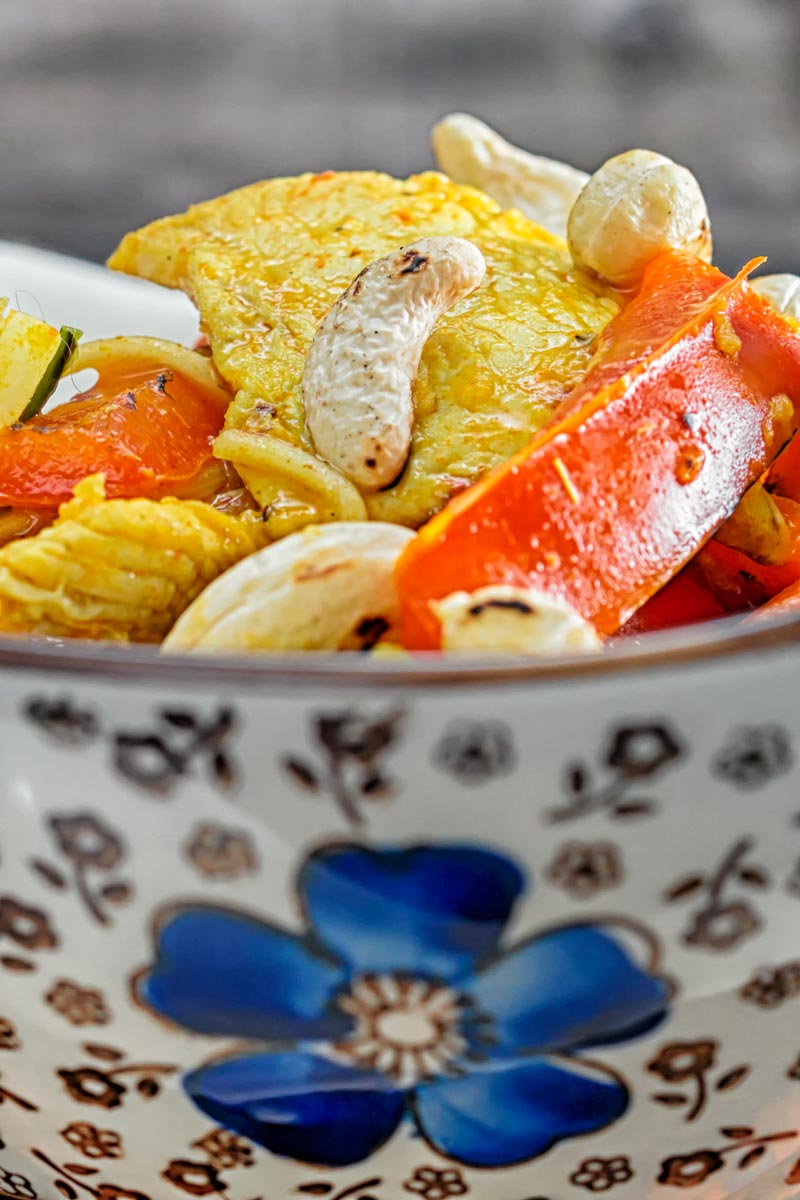 Cooking Hints and Tips.
The secret to getting this recipe perfect is in the preparation.
Ensure that all of your ingredients are, sliced, chopped, poured out and measured before you put the wok anywhere near the hob.
There is little to no time to chop ingredients, let alone cook noodles once you get started.
I always begin by soaking my noodles. Whilst that is happening I slice my vegetables and measure out the liquids.
Finally, I slice my chicken and I am ready to cook.
Then all you have to do is make sure your pan is hot enough particularly in the initial stir-frying phase.
When you put the oil in it should shimmer pretty much straight away. If it doesn't wipe out the pan, reheat and start again.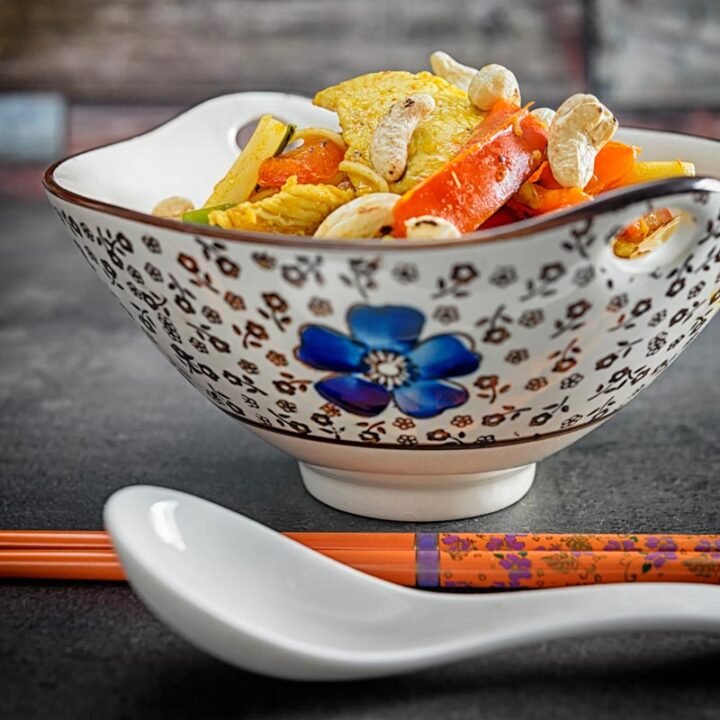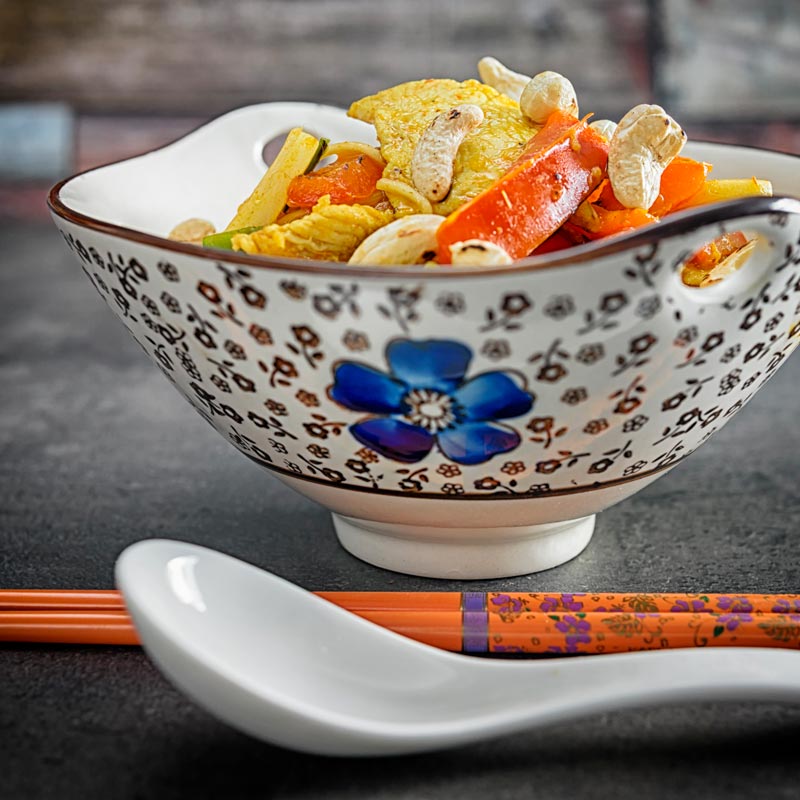 Yield:

2 Servings
Chicken Curry Noodles Recipe
The store cupboard takes a bashing with these simple and quick Thai inspired chicken curry noodles.
Ingredients
250 g Chicken Breast
2 Spring Onions
1 Red Pepper
1 Clove Garlic
25 g Ginger
35g Thai Red Curry Paste
250 ml Chicken Stock
175 ml Coconut Milk
1 Tbsp Fish Sauce
100 g Egg Noodles
50 g Raw Cashew Nuts
100 g Bamboo Shoots
1 Lime
1 Tbsp Cooking Oil
Instructions
Cook your noodles as per the instructions on the packet and then refresh under cold water.
Finely slice the garlic as thinly as you can, peel and grate the ginger.
Slice the spring onions into 1cm lengths.
Cut the red pepper into strips 1cm wide and 3-4cm long.
Slice the chicken into thin slices at a diagonal across the breast.
Heat your wok over a medium heat and then toast your cashew nuts, then remove and set aside.
Return your wok to a high heat and when shimmering add the oil.
Stir fry the chicken for 3-4 minutes.
Remove the chicken with a slotted spoon and add the red pepper and stir fry for 2 minutes.
Add the spring onions, garlic and ginger and cook for 60 seconds.
Add the curry paste and stir in before adding the chicken stock, and coconut milk.
Simmer for 5 minutes.
Return the chicken to the pan and cook until the chicken is cooked through.
Add the noodles and bamboo shoots, then cook for 30-60 seconds to warm through.
Add the juice from the lime and the fish sauce to taste just before serving and then sprinkle with the cashew nuts.
Nutrition Information:
Yield:
2
Serving Size:
1
Amount Per Serving:
Calories:

764
Total Fat:

44g
Saturated Fat:

21g
Trans Fat:

0g
Unsaturated Fat:

20g
Cholesterol:

125mg
Sodium:

1393mg
Carbohydrates:

45g
Fiber:

5g
Sugar:

9g
Protein:

54g
Calorific details are provided by a third-party application and are to be used as indicative figures only.