Indian influenced spicy popcorn takes movie nights to a whole new level, sweet, salty and fragrant with cumin and chili!
I have been meaning to do a flavoured popcorn for quite a while and given my love of spices I had been toying with a spicy popcorn idea. So imagine my joy when I stumbled on this great recipe when I was thumbing through a book called At Home With Madhur Jaffrey by the wonder woman that is Madhur Jaffrey.
Many a winter night is spent in our house gorging on movies and popcorn. I am a self confessed movie geek and consume them like 'Augustus Bloom' consumes chocolate, so I decided to change up my usual salted popcorn for some nice spicy popcorn courtesy of Madhur Jaffrey.
Usually it takes me a while to work on a recipe from a book to tweak it to my style, however I mixed this together and had a wee taste and it blew my mind, I did tweak the spice blend a little and of course used butter in the main.
As a result I figured I would share this straight away, this Indian influenced Spicy Popcorn is unbelievably good so I grabbed my camera grabbed a few shots and then settled down to a movie. That Movie was 'Super 8' in case anyone is interested and it was superb and you should definitely watch it, it is the sort of movie that someone who grew up watching Goonies would love… Not just a recipe but a movie recommendation too, never say I am not generous!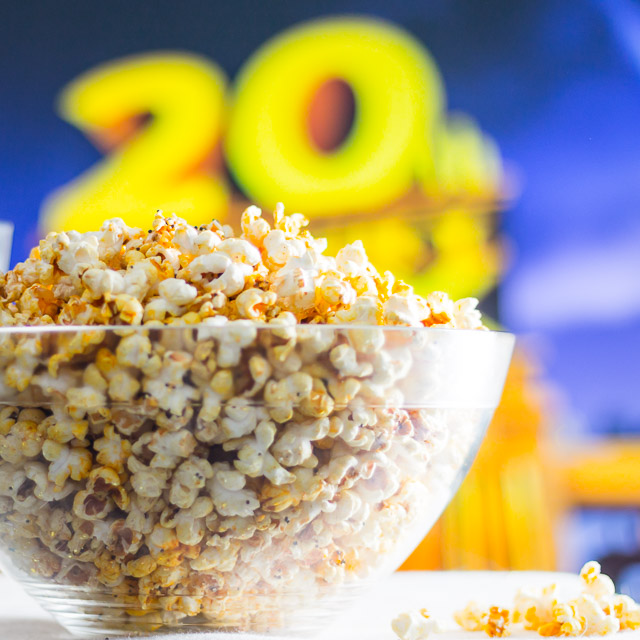 I'm not sure I can explain the wondrous flavour sensations that this bowl of gorgeousness produces, if you follow my recipes regularly you will know I have a weakness for Indian flavours. I am also partial to a wee bit of spice.
So this spicy popcorn gives the mellow bottom end provided by the asafoetida and turmeric atypical of Indian food and then the high end aromatic flavour of cumin and cloves all rounded with a touch of chili is my idea of perfection. What I was not prepared for was the lift that the combination of salt and sugar gives, every gorgeous mouthful was a little different enhanced with mustard and sesame seeds.
Now please feel free to roll your eyes, I have heard of flavoured pop corns, but this insulated farm lad had never tried it and I may be preaching to the choir, but I can not wait to try more. Hell who am I kidding, I already have worked on a paprika and oregano version that was equally as delicious using salt & sugar with a mix of spicy and sweet paprika and some of our home grown oregano.
To say that Madhur Jaffrey changed my movie nights is an understatement and all thanks to this spicy popcorn recipe!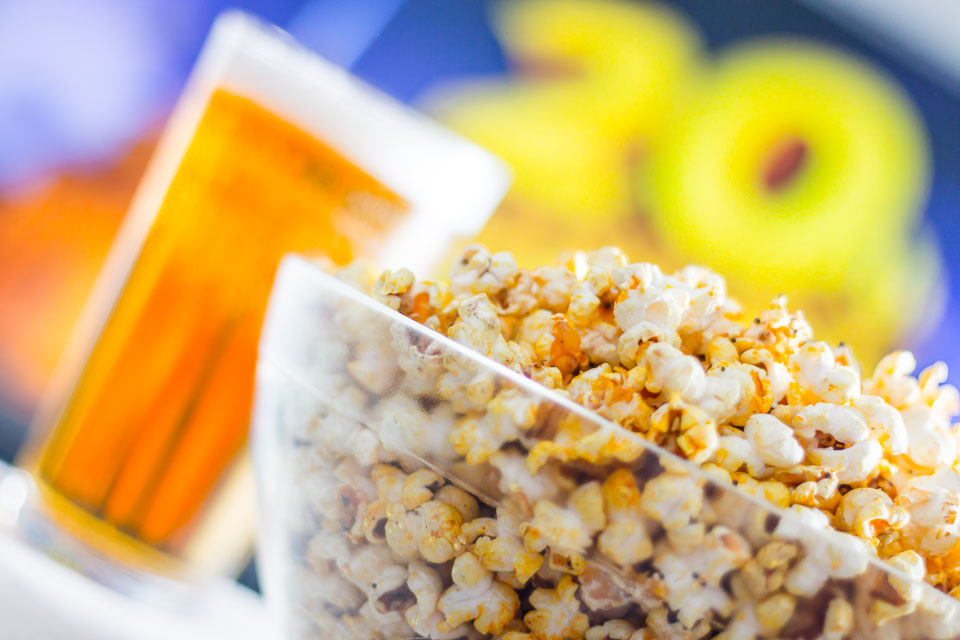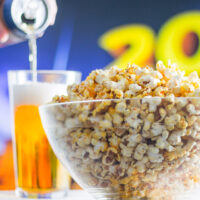 Movie Night Spicy Popcorn
Indian influenced spicy popcorn takes movie nights to a whole new level, sweet, salty and fragrant with cumin and chili!
Ingredients
30 g Unsalted Butter
125 g Popping Corn
1 Tbsp Cooking Oil, Neutral
1/16 Tsp Asafoetida
1/2 Tsp Ground Turmeric
1/8 Tsp Ground Cloves
1/2 Tsp Kashmiri Chili Powder
1 Tsp Brown Mustard Seeds
3 Tbsp Sesame Seeds
2 Tsp Salt
2 Tsp Sugar
Instructions
Add the butter to a large saucepan over a medium high heat
When the butter has melted and no long foaming add a dozen or so kernels of popping corn and cover with a a lid, when the first kernels pop remove from the heat and add the remaining corn
Agitate the corn to coat in the butter and then cover and return to the heat
Shake periodically to prevent burning
Whilst the corn is popping add the cooking oil to a frying pan over a medium heat and when warm add the asafoetida and stir for 30 seconds
Then add the turmeric, ground cloves and chili powder stirring for a further 30 seconds
Finally add in the mustard seeds and sesame seeds and cook for 1 minute then remove from the heat
Once the popcorn has finished popping add in the spice mix, the salt and the sugar and toss with a lid on to ensure it is thoroughly mixed together
Notes
Serve with beer and a good movie!
Adapted from Madhur Jaffrey: At Home With Madhur Jaffrey
Nutrition Information:
Yield:

2
Serving Size:

1
Amount Per Serving:
Calories:

592
Total Fat:

45g
Saturated Fat:

10g
Trans Fat:

1g
Unsaturated Fat:

32g
Cholesterol:

32mg
Sodium:

2378mg
Carbohydrates:

46g
Fiber:

6g
Sugar:

21g
Protein:

6g