A tomato passata is the perfect way to preserve a glut of tomatoes and makes the perfect base for a host of stews and soups!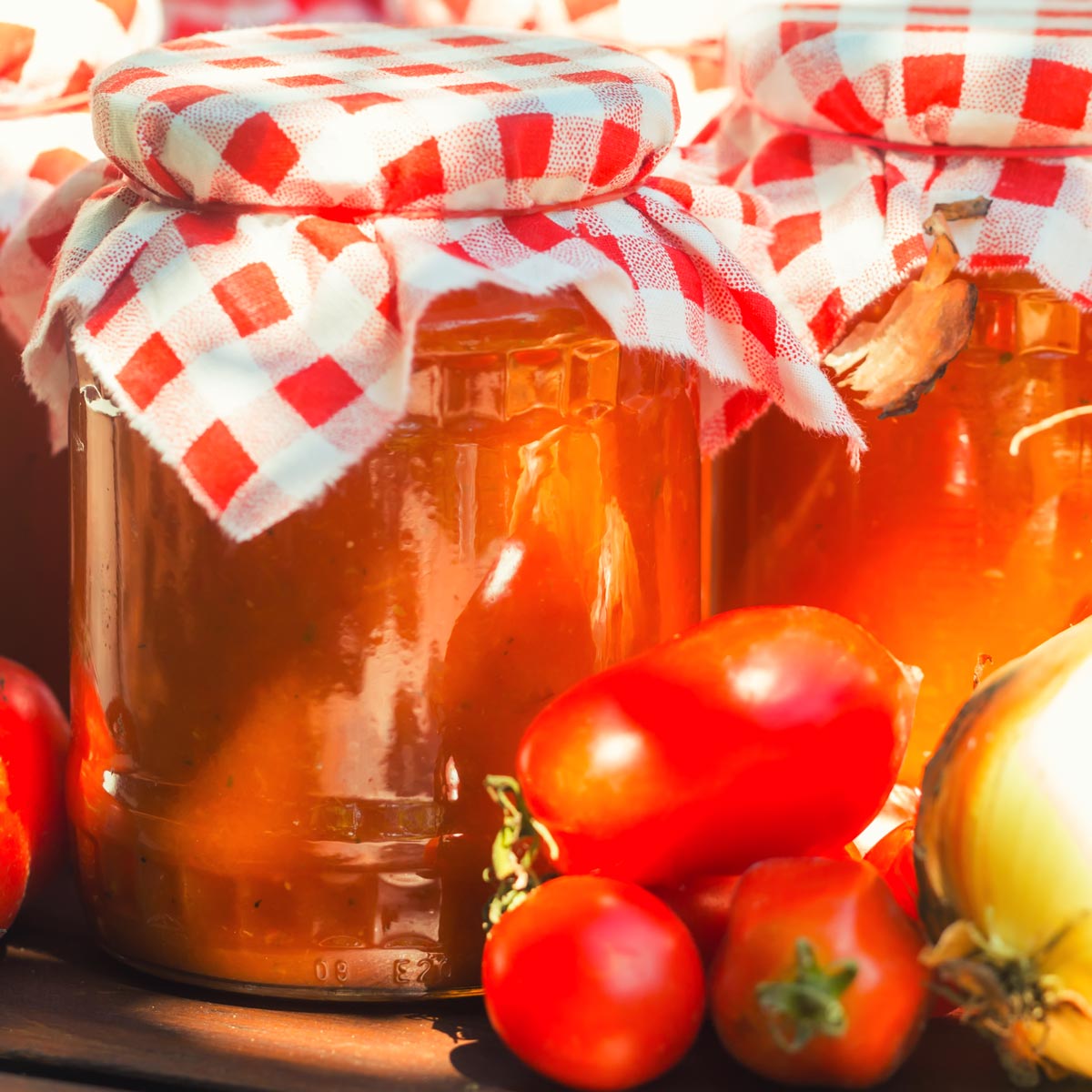 Tomatoes are a huge crop for us, at least 100kg every year and whilst they are lovely fresh preserving them as tomato passata give us that wonderful tomato flavour right the way through until we are ready to harvest the following year. The process is simple and really frugal even if you don't grow your own, tomatoes have a relatively short shelf life and are often pushed in the bargain bucket or even better sold super cheap at markets at the end of the day.
The great thing about tomato passata is that you don't need perfect tomatoes, aint no one gonna see them they are roasted and put through a vegetable mill. What you want is super ripe, tomatoes and if they are a bit bashed and bruised who cares!
So get your ass down the market at the end of the day and see what sort of deal you can strike for whatever they have left, this recipe scales perfectly so you can not have too many and when canned it lasts for at least 12 months!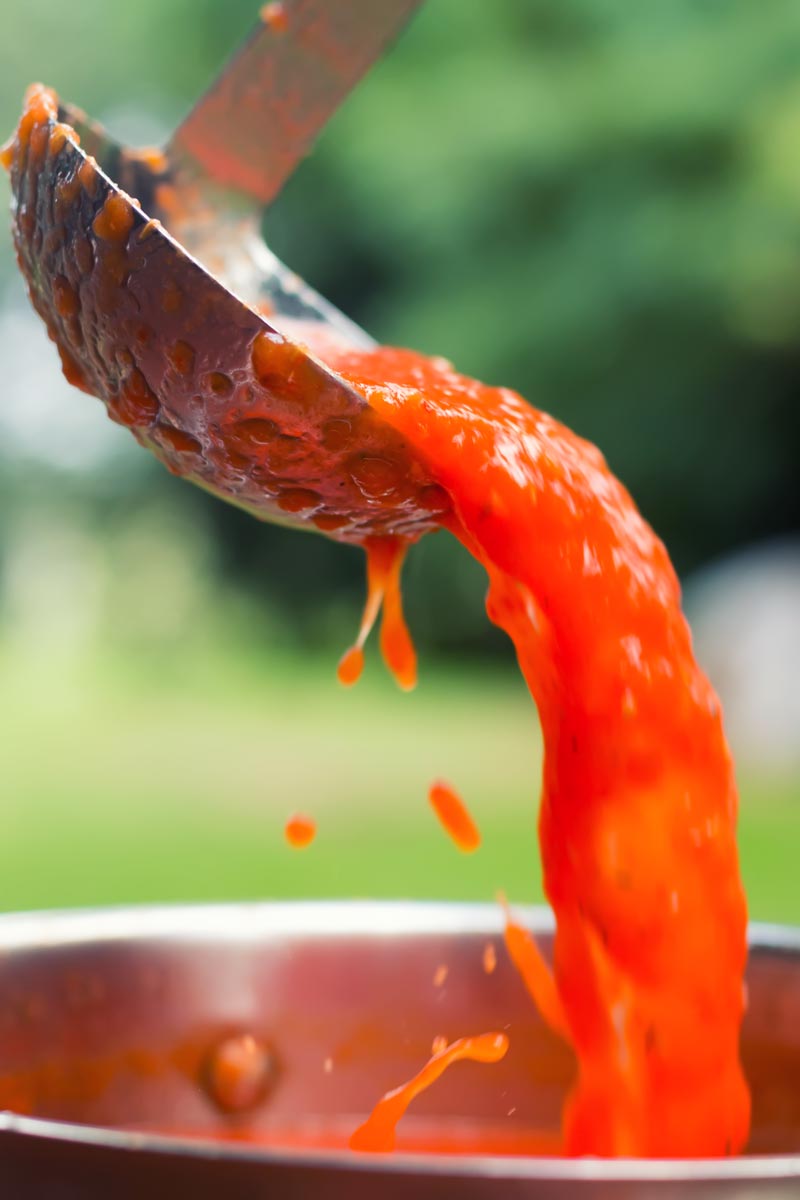 To be honest this stuff rarely makes it beyond twelve months in our pantry as our planning on quantity is pretty sketchy and we usually run out despite spending many a day sat outside making this stuff in summer.
I keep my base recipe relatively neutral in flavour as I use this stuff in bucket loads of recipes, scroll down below all the pictures to see but a few, but this can be used in everything from soups to stews, hell it is pretty much a soup in its own right boost the herbs a little and I'd happily eat this with crunchy bread and call it a great tomato soup! It even works a treat in a curry…
Don't even get me started on the pure majesty of homemade tomato ketchup. I have left the canning aspect of the recipe to readers choice, I favour heating jars in the oven and it works for me but seemingly like most things the internet is full of people who like to tell other folk they are doing things wrong, so choose your favourite interwebbie expert for that part.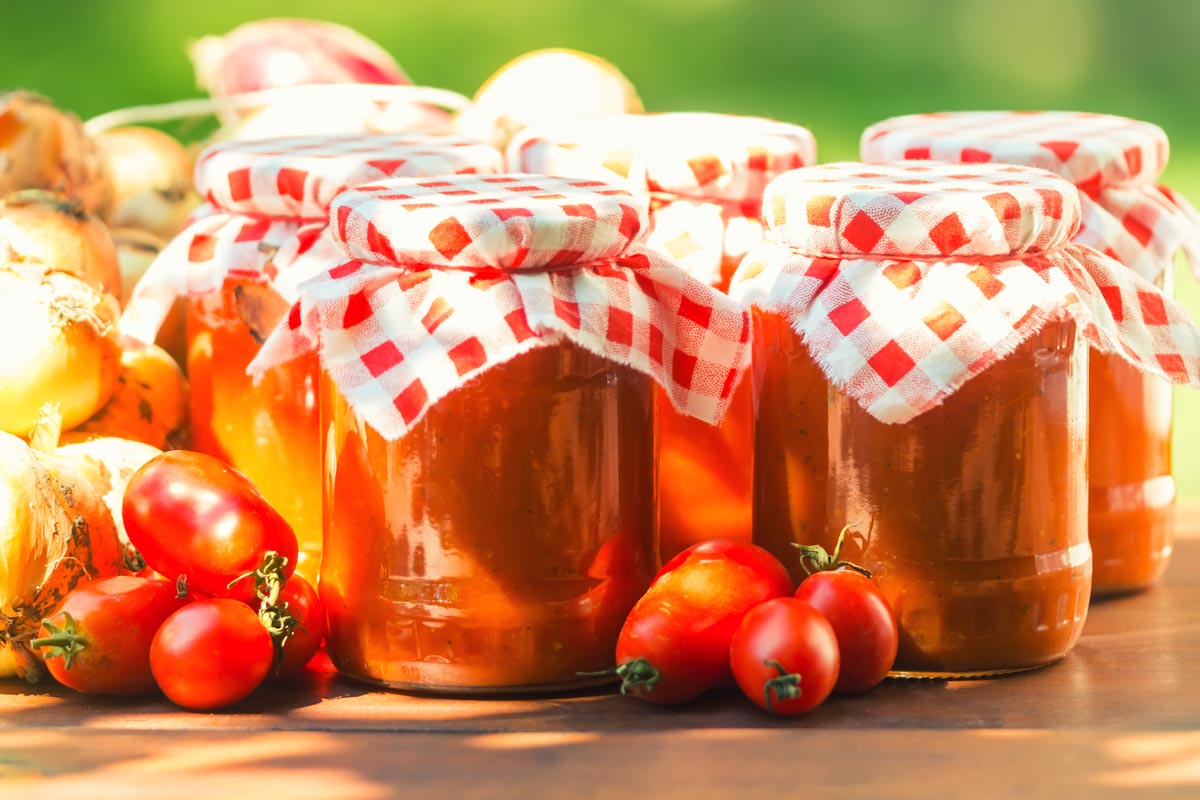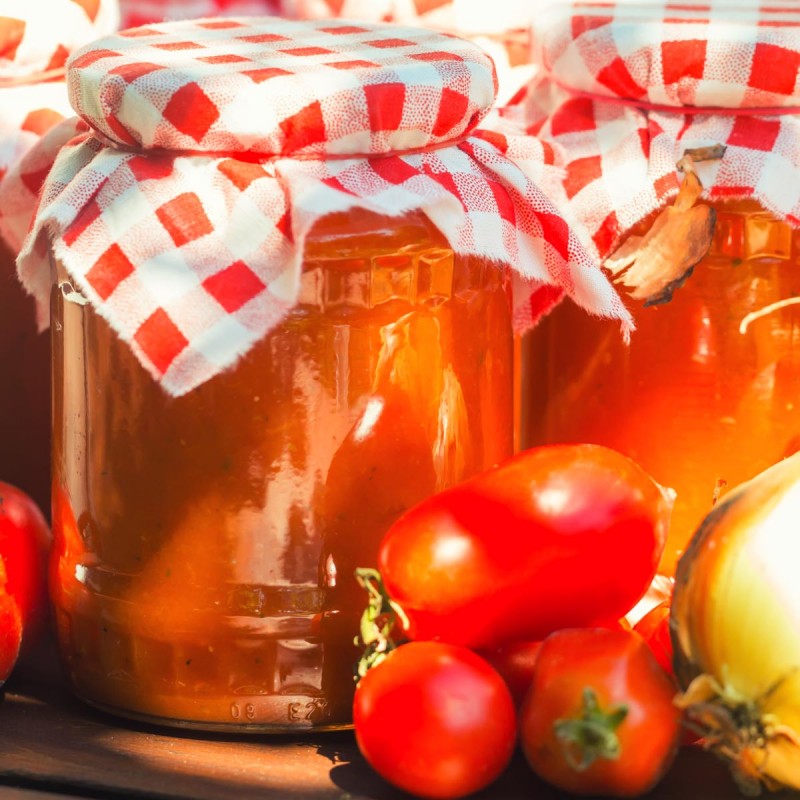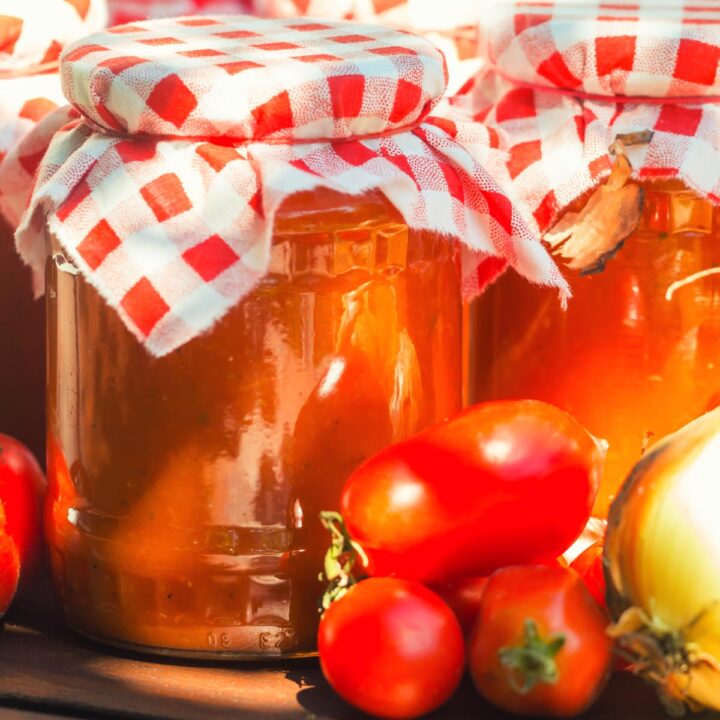 Homemade Tomato Passata
Cook Time:
1 hour
30 minutes
Total Time:
2 hours
15 minutes
A tomato passata is the perfect way to preserve a glut of tomatoes and makes the perfect base for a host of stews and soups!
Ingredients
3 kg Tomato, Roughly Chopped
3 Onions, Roughly Chopped
8 Garlic Cloves, Bashed
1 Tbsp Coarse Sea Salt
1 Tbsp Dried Thyme
1 Tbsp Dried Marjoram
1 Tbsp Brown Sugar
1/2 Tbsp Black Pepper, Freshly Ground
50 ml Olive Oil
Instructions
Preheat your oven to 180°C.
Roughly chop your tomatoes and onions and place them in a large roasting tray with the garlic and seasoning and mix through with your hands.
Roast off the tomatoes for 90 minutes.
Whilst still hot pass the tomatoes through a mouli or vegetable mill on a medium plate or grater.
There are many ways to can this tomato passata.
I prefer to scald my jars and then place in a low oven at 100°C for an hour, then pour in the hot passata and seal straight away. Watch you don't burn yourself!
The passata lasts at least a year in this way and about a week after opening if refrigerated.
Notes
This preserve is perfect for slightly over ripe tomatoes so head to the market at the close of play and pick up a job lot cheap and fill your pantry with a base that will see you through winter!
Calorific value refers to the the entire recipe.
Nutrition Information:
Yield:

1
Serving Size:

1
Amount Per Serving:
Calories:

1168
Total Fat:

53g
Saturated Fat:

7g
Trans Fat:

0g
Unsaturated Fat:

42g
Cholesterol:

0mg
Sodium:

7147mg
Carbohydrates:

170g
Fiber:

43g
Sugar:

103g
Protein:

33g
Calorific details are provided by a third-party application and are to be used as indicative figures only.