A roasted tomato passata is the perfect way to preserve a glut of tomatoes and makes the perfect base for a host of stews and soups!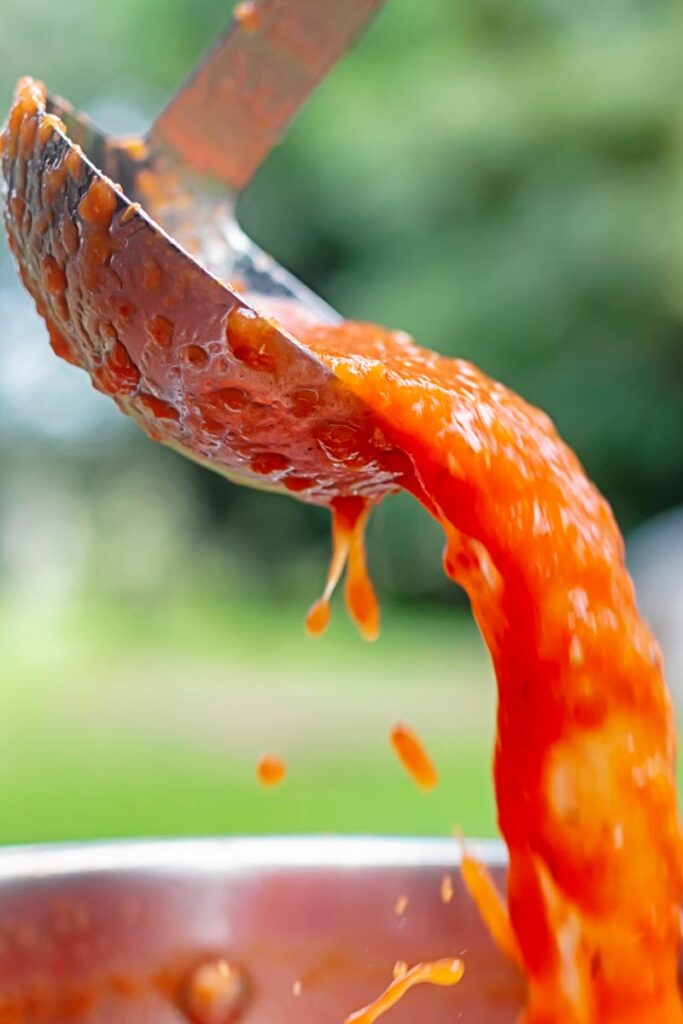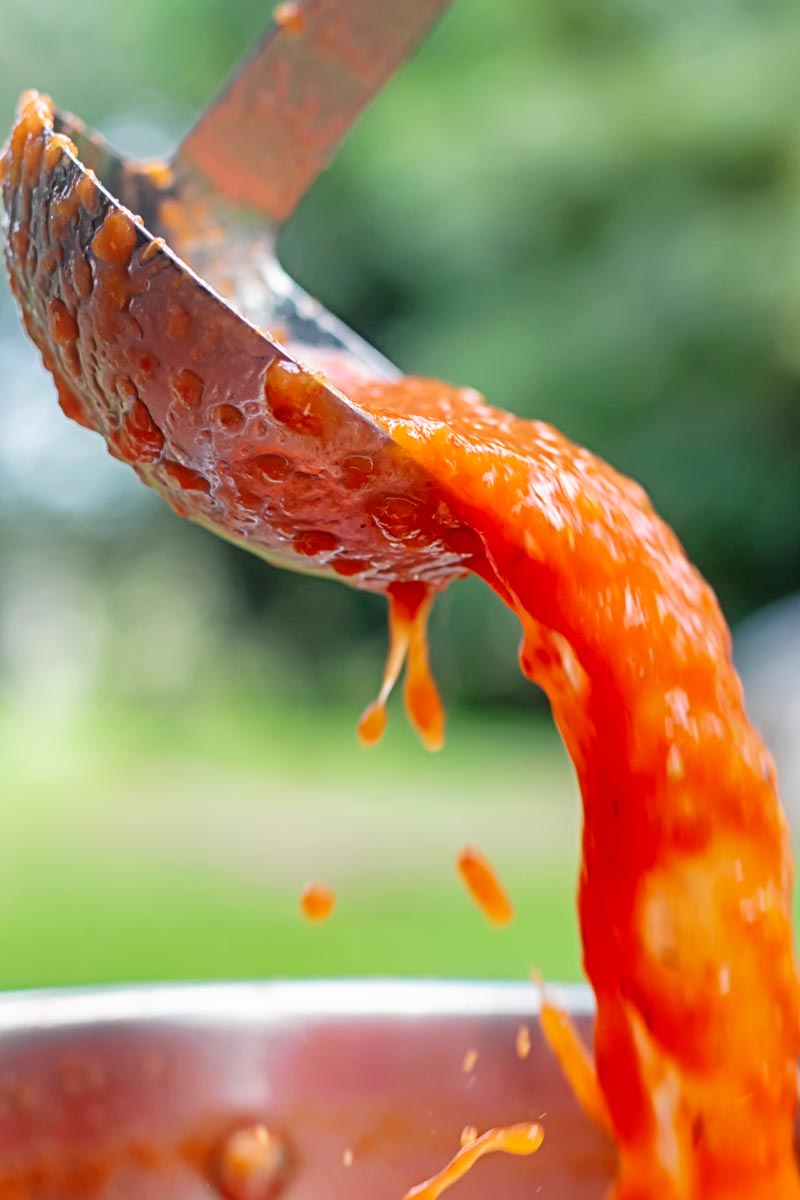 Roasted Tomato Sauce.
This recipe is firmly aimed at those that dabble with a little bit of gardening!
We harvest well over 100kg close on 250lb of tomatoes a year, passata is how we store lots of them.
Passata is strictly speaking uncooked passed tomatoes, but the first time I tried roasting it courtesy of an article at River Cottage I never went back.
You will see me using this stuff in everything from my chicken saag curry to pasta puttanesca.
For that reason, I keep the seasoning really very neutral. Just a little salt and pepper and a pinch of brown sugar.
When the jars are opened it then gets seasoned to match the dish.
This stuff is pure magic and the process is almost identical to the one that starts my roasted tomato soup recipe!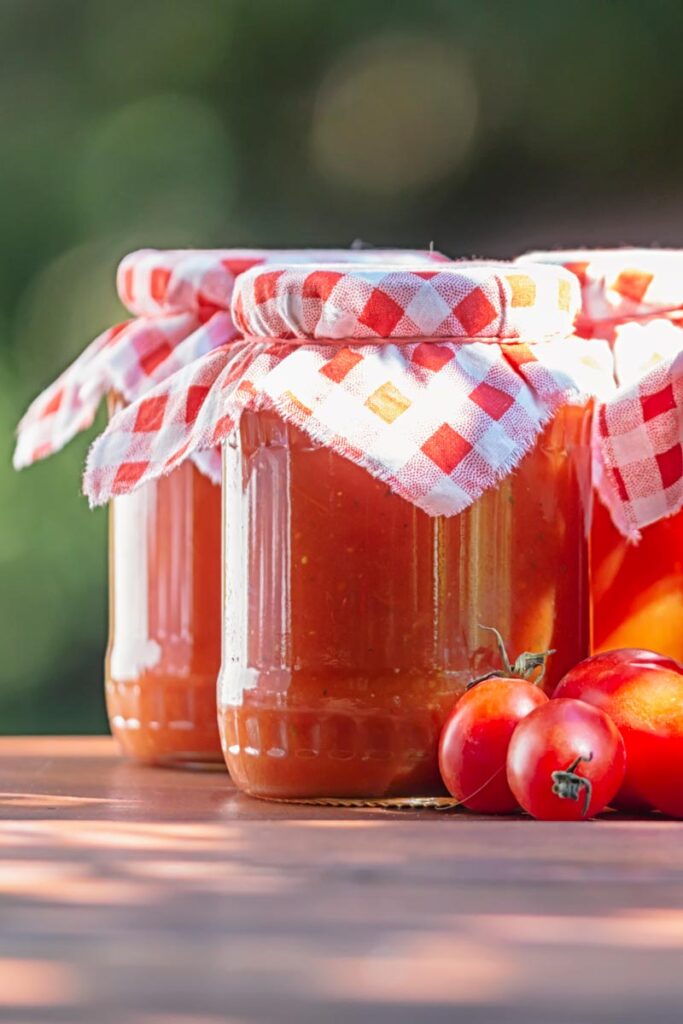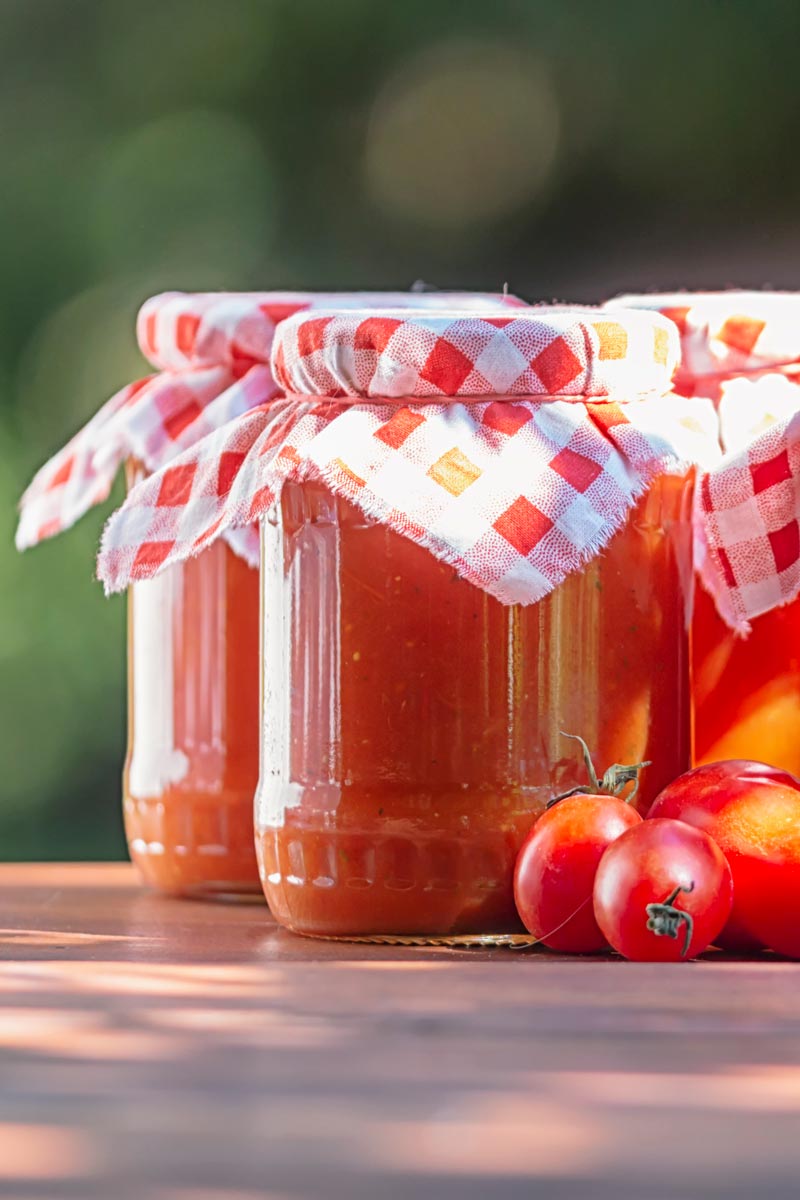 Preserving Tomato Sauce.
The internet rages with arguments about preservation and things that you must or must not do.
This recipe contains the preservation method that I use.
It has seen me well through the nearly 15 years making this recipe with no problems.
I do ALWAYS use fresh new lids and ensure that my jars are spotlessly clean before they are filled.
You also need to ensure that the jars are completely filled.
The most important part is the seal, so if a jar does not pop and clicks when you press the centre of the lid it is not right.
You need to use this immediately. If this happens after a jar has been set aside for a while, then you should dispose of the contents!
After you have opened a jar store it in the fridge and use within 5 days.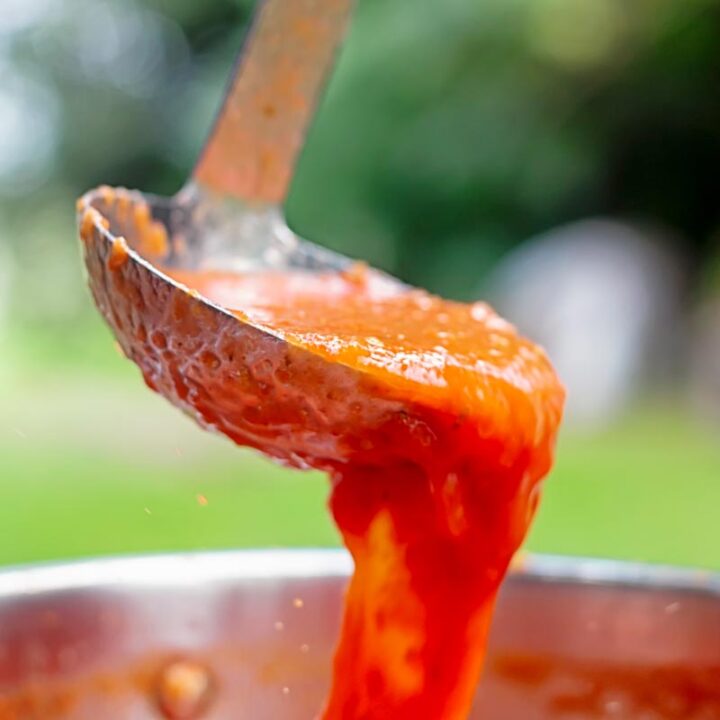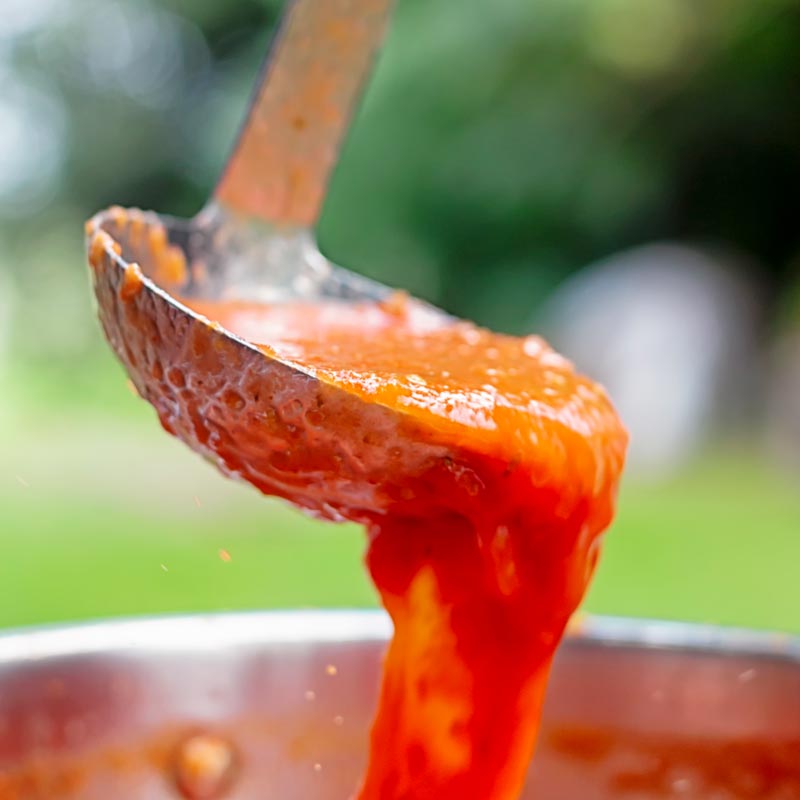 Yield:

Loads
Roasted Tomato Passata Recipe
Cook Time:
1 hour
30 minutes
Total Time:
2 hours
15 minutes
When life gives you lemons make lemonade, when it gives you tomatoes make roasted tomato passata!
Ingredients
3 kg (6.5lb) Tomato
300 g (10 oz) Onions
1 Head Garlic
1 Tbsp Coarse Sea Salt
1 Tbsp Brown Sugar
1 Tbsp Black Pepper
50 ml (1.5 fl oz) Olive Oil
Instructions
Roughly chop your tomatoes and onions and place them in a large roasting tray.
Separate the cloves of garlic and bash them with the side of a knife and add to the roasting tray.
Add the remaining ingredients and mix well.
Roast in the oven for 90 minutes at 180°C or 350°F.
Whilst still hot pass the tomatoes through a mouli or vegetable mill.
Heat your jars in an oven at 100°C or 210°F for an hour.
Reheat the passata and decant into the jars.
Add sterilised lids being careful not to burn yourself.
If any of the lids do not pop then refrigerate and use the contents within a week.
Notes
This preserve is perfect for slightly over ripe tomatoes so head to the market at the close of play and pick up a job lot cheap and fill your pantry with a base that will see you through winter!
Calorific value refers to the the entire recipe.
Nutrition Information:
Yield:
1
Serving Size:
1
Amount Per Serving:
Calories:

1168
Total Fat:

53g
Saturated Fat:

7g
Trans Fat:

0g
Unsaturated Fat:

42g
Cholesterol:

0mg
Sodium:

7147mg
Carbohydrates:

170g
Fiber:

43g
Sugar:

103g
Protein:

33g