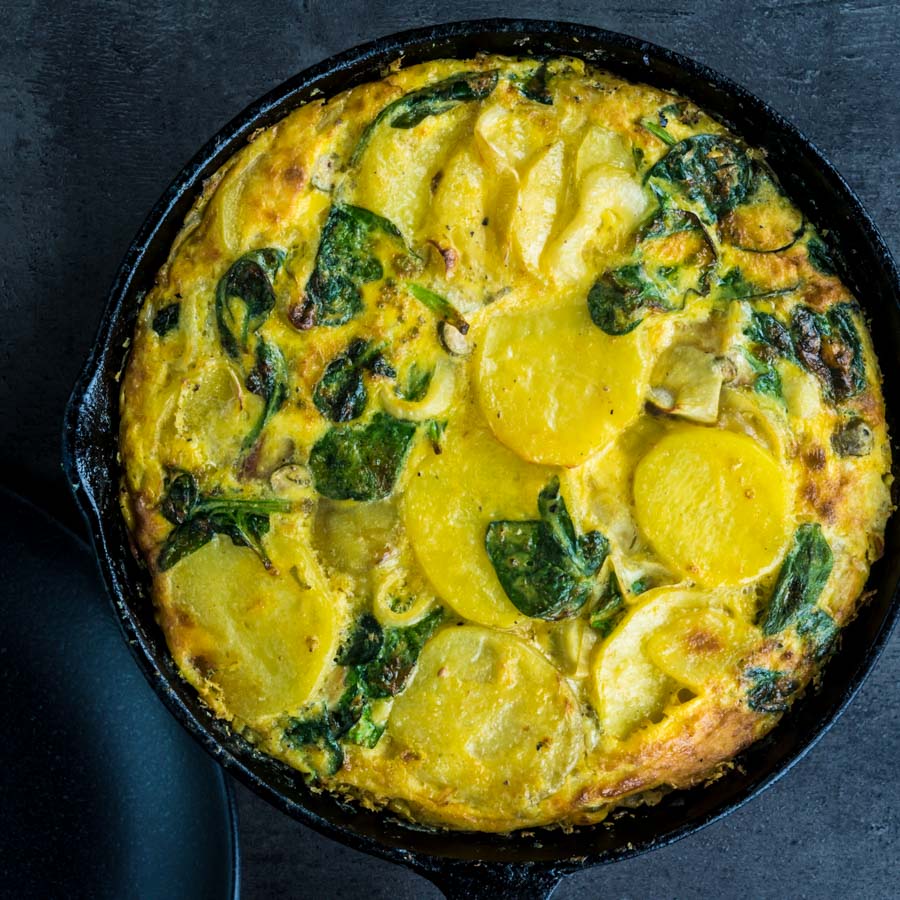 Smoked Trout Potato Frittata.
This Smoked Trout Potato Frittata is another smoked fish recipe here on krumpli. One that joins a fairly long list.
In many ways, this is because it is difficult to get fish that is to my taste here on the great Hungarian Plain, but also because I love the stuff.
It is frugal and undoubtedly packs a massive punch of flavour. So much so that this recipe screams of the flavour of smoked trout but uses just 200g.
You could, of course, add more but it really is not required.
This recipe is also one of the larger dishes I make. Primarily because potato frittata makes a wonderful lunch dish for the remainder of the week as well as a main meal.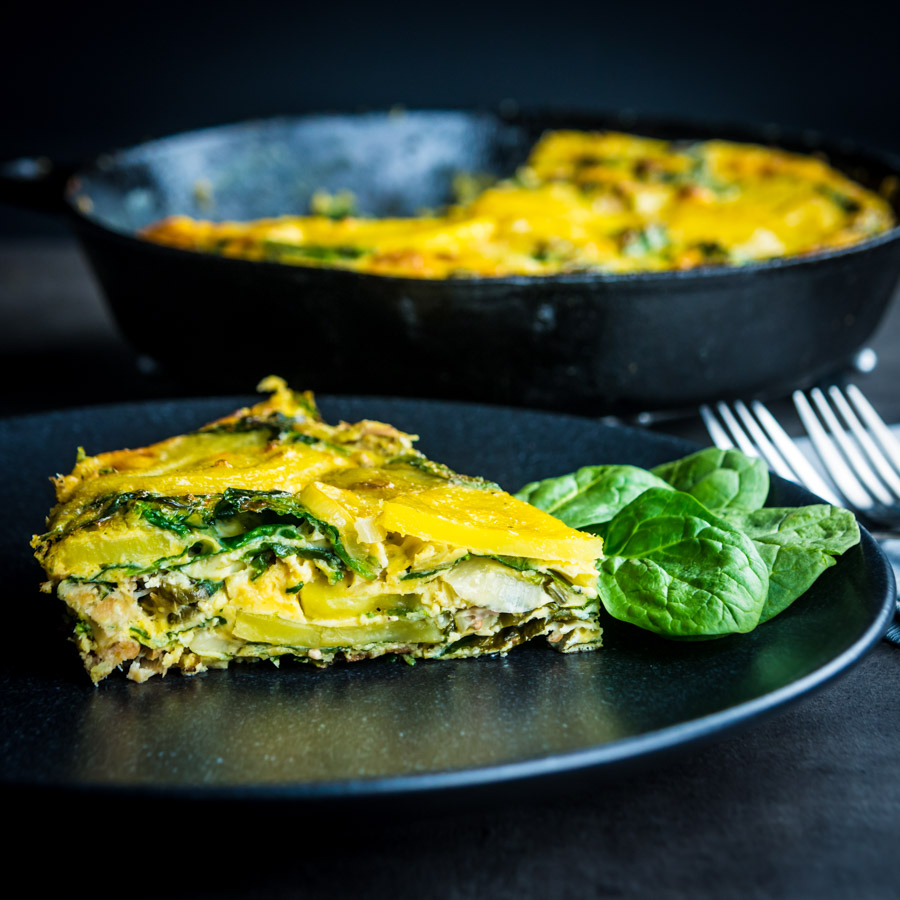 The Magic of Capers.
Capers appear all over the place on Krumpli, because just like smoked fish, I love them!
So whether they are in my smoked mackerel fish cake, my ricotta cheese gnocchi or my roast chicken legs with polenta. Capers are never far from my food thoughts.
I use capers to 'play the high notes' in recipes. For example, the potatoes, onions and eggs in this recipe provide the textural base for this meal. The smoked trout provides the flavour base with that almost meaty, salty background. This is then set against the almost floral and zingy capers.
For those of you unfamiliar with capers. They are in effect the flower buds of the caper bush which has a much cooler name of the Flinders Rose.
Or they are they are the larger fully formed fruit of the caper bush. But as far as I am concerned you can use them interchangeably. You can find out more about them here.
The only difference being that I chop the larger of the two. But if you are so inclined the smaller of the berries do look a little 'neater' in dishes.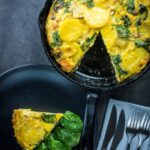 Smoked Trout Potato Frittata
Call it what you will, potato frittata, Spanish omelette tortilla española or even tortilla de patatas you still have a great base for the most simple and frugal of meals, this one uses smoked trout and capers to push it over the edge!
Ingredients
500

g

Potato

Sliced 5mm thick.

250

g

Onion

Sliced 5mm thick.

1

Tsp

Salt

1/2

Tsp

Black Pepper

150

ml

Olive Oil

200

g

Smoked Trout

Flaked.

50

g

Capers

Chopped if necessary.

10

Eggs

Lightly beaten.

40

g

Spinach
Instructions
Heat the olive oil in a large frying pan over a low to medium heat.

Season the potato and onion with the salt and pepper and then add to the olive oil and allow to cook, partially covered for 20-25 minutes stirring occasionally.

After they are softened a little, drain reserving a little of the oil.

Heat a 25cm skillet over a medium heat and add a little of the drained oil (just enough to coast the pan).

Mix together these cooked potatoes with all of the remaining ingredients ad then add to the skillet.

Add a lid and allow to cook for 20 minutes or until there is just a little wobble in the centre of the frittata.

Remove the lid and flash under the broiler for 5 minutes until golden and that last wobble has just set.
Recipe Notes
This dish is great hot and forms a wonderful cold lunch dish for the rest of the week too!