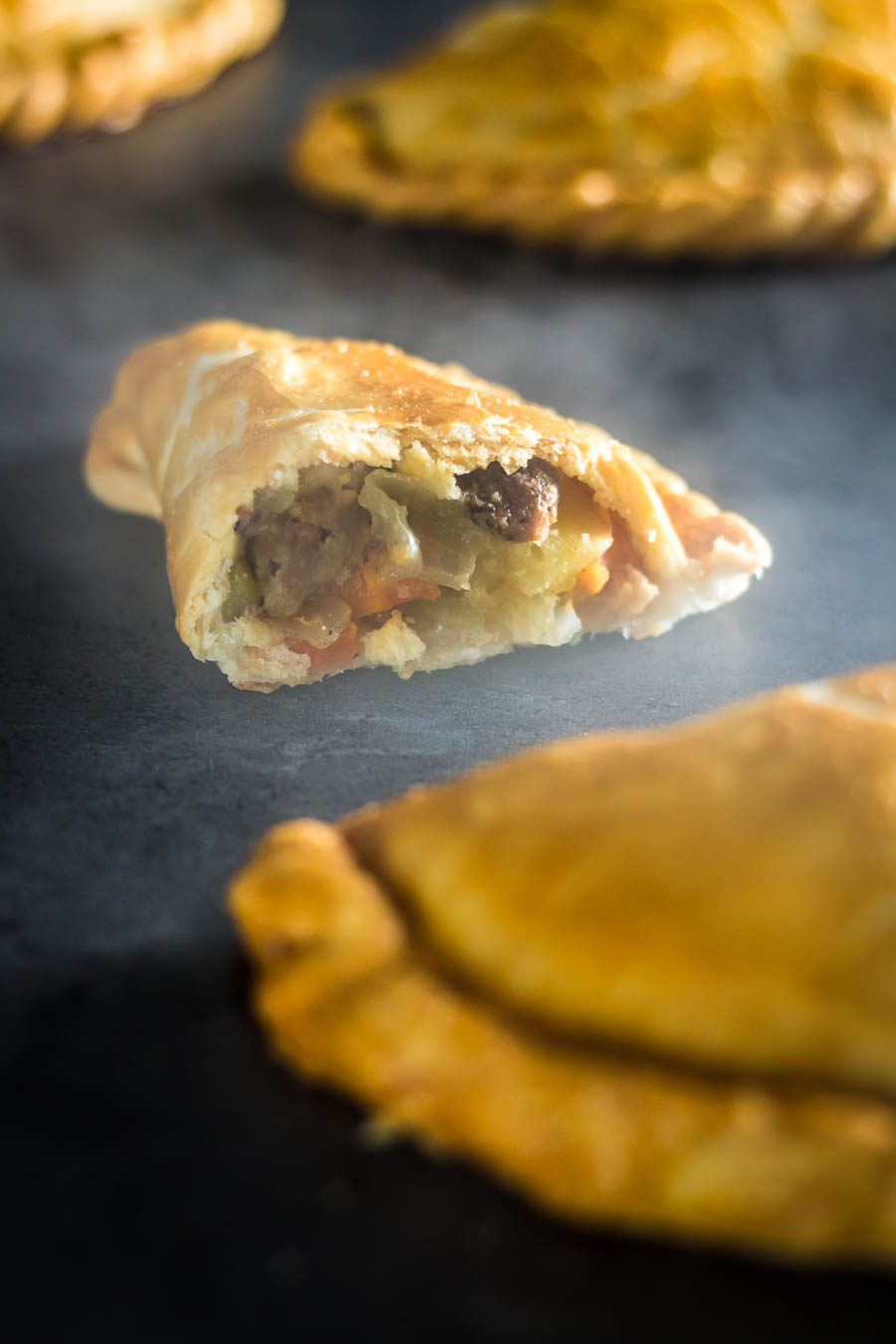 The Traditional Cornish Pasty.
A traditional Cornish Pasty dates back to the 13th century and unsurprisingly is the source of much discussion. When I say discussion I mean argument!
However to call this dish famous in the UK would be an understatement. Any foodstuff name-checked in classics like the Robin Hood Chronicles, the Canterbury Tales and no less than three works of Shakespeare is no shrinking violet.
In short, the humble Cornish pasty is nothing more than a 'hand pie' as I see them called on the web. The filling is with four very good things and some salt and pepper.
Those four things are Potato, Onion, Swede (rutabaga elsewhere) and finally beef. It is then seasoned and wrapped in a pastry.
Afterward, it is baked in a slow oven to allow the flavours and juices to play. They are delicious straight from the oven but even better at room temperature if you ask me.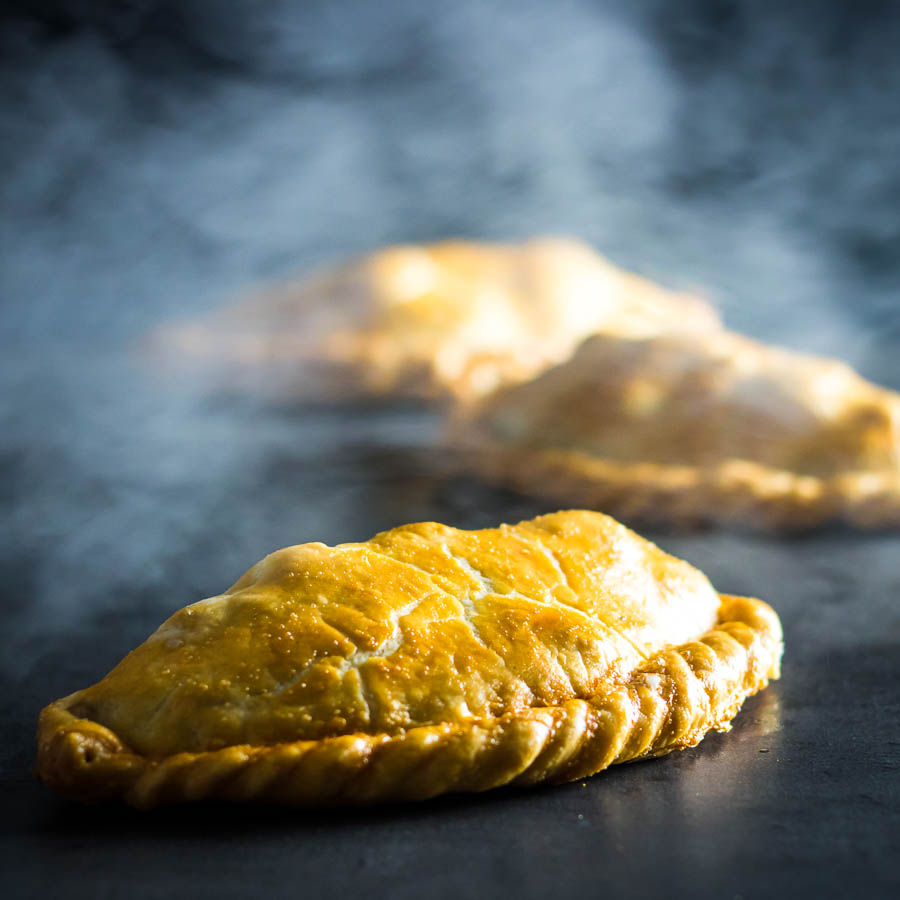 Pastry is important…
I have a few pies here on Krumpli. I usually advocate using store bought puff pastry for both my beef and ale pie and my chicken and mushroom pie.
Without reservation I recommend making your own pastry for a Cornish pasty. It is simple an all you have to do is work cold and use a food processor.
The most important aspect of the pastry is to lock in both the ingredients but also the steam and juices. That is the key to the flavour!
As a result of this a shortcrust pastry is perfect. Mixing half butter and lard as the fat content really maximises this function.
Traditionally food of Cornish 'miners', if rumour is to be believed. The crimped crust serves as a hand hold and was discarded, because, well mucky hands of course.
By all means feel free to do this but I would advise you to have your head checked. The crust is the best bit!
I'll leave you with one final bit of pasty trivia. A pasty crimped by a left handed person is called a cock pasty and a pasty crimped by a right handed pasty is a hen pasty, because… Well because nobody knows but do some digging and you will find plenty of folklore! In fact here is a good place to start!
It is hard to believe how much flavour you can get from so few ingredients but believe it you should!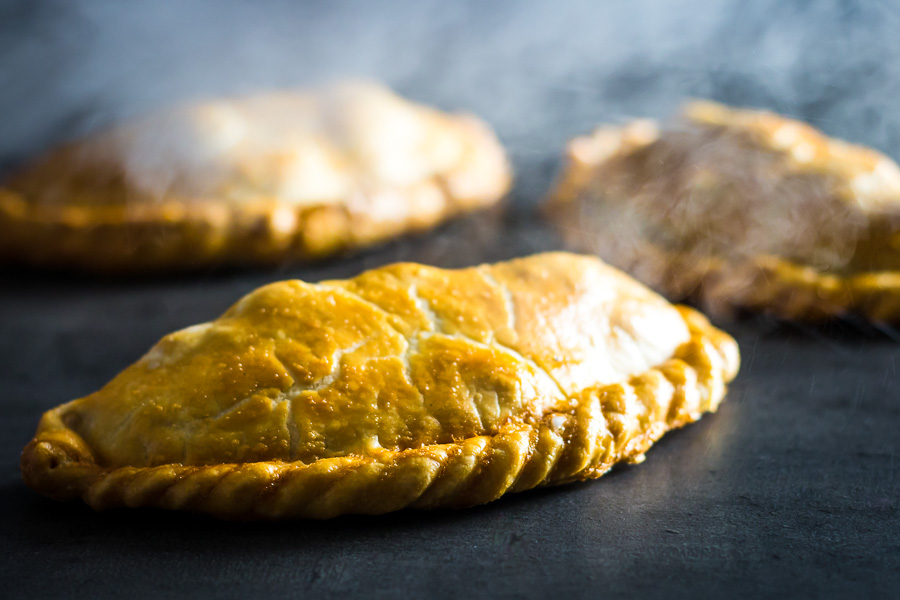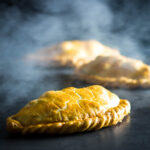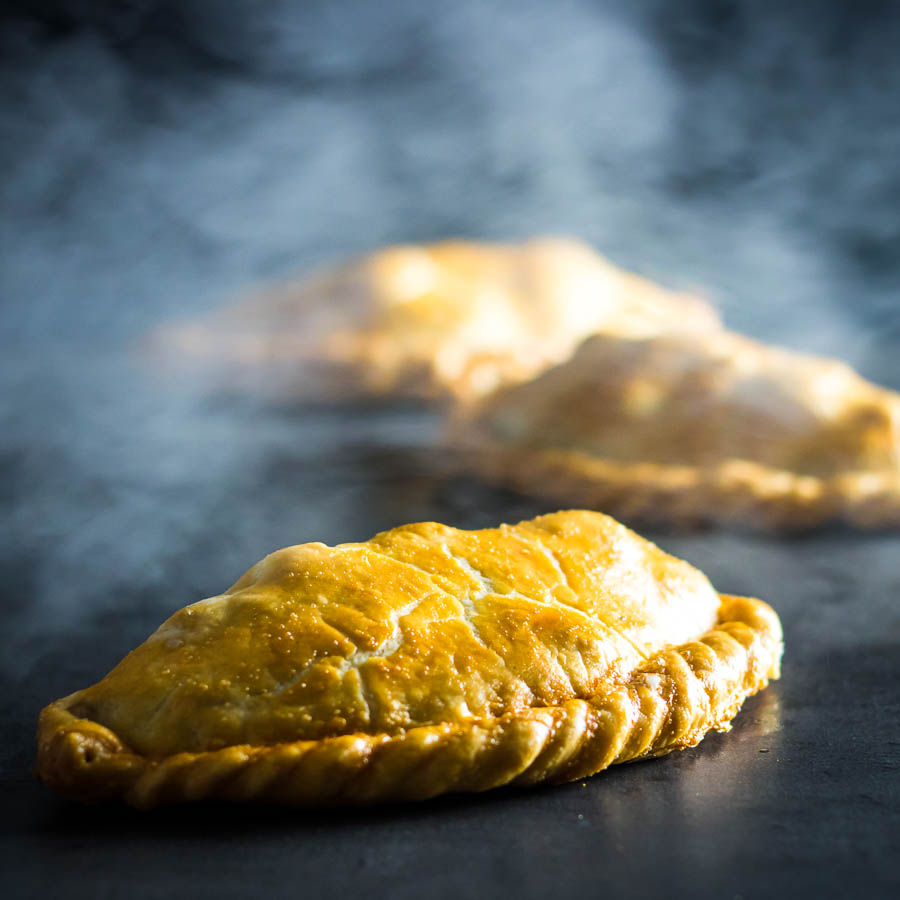 Traditional Cornish Pasty
A traditional Cornish Pasty dates back to the 13th century and is wrapped in all sorts of rumour and mystery, this version is as trad as it gets and it is unbelievable how much flavour you can get from such simple ingredients.
Ingredients
For the pastry:
250

g

Flour

60

g

Lard

Shortning in the US.

60

g

Butter

85

ml

Cold Water

1/2

Tsp

Salt
For the Filling:
250

g

Beef

I use sirloin, cut into strips.

125

g

Potato

75

g

Swede

5mm dice.

50

g

Onion

Sliced.

1

Tsp

Salt

1/2

Tsp

Pepper

1

Egg

For glazing the pie.
Instructions
Add the flour, salt, lard and butter to a food mixer and bring together.

Pour in the water and mix until a ball is formed.

Wrap in cling film and chill for at least 3 hours.

Chop and combine all of the ingredients for the filling with the exception of the egg.

Divide the pastry into four and then roll out so that you can cut out 20cm discs.

Place a quarter of the filling on each disc and then fold over sealing with water.

Crimp the pasties by pinching the fold between your thumb and fore finger.

Then fold over and continue until the entire edge is crimped, you can of course fold over in any method that works for you.

Brush over with the beaten egg.

Bake in a fan assisted oven at 160°C or 320°F for 50-55 minutes or 180°C or 350°F in a standard oven.