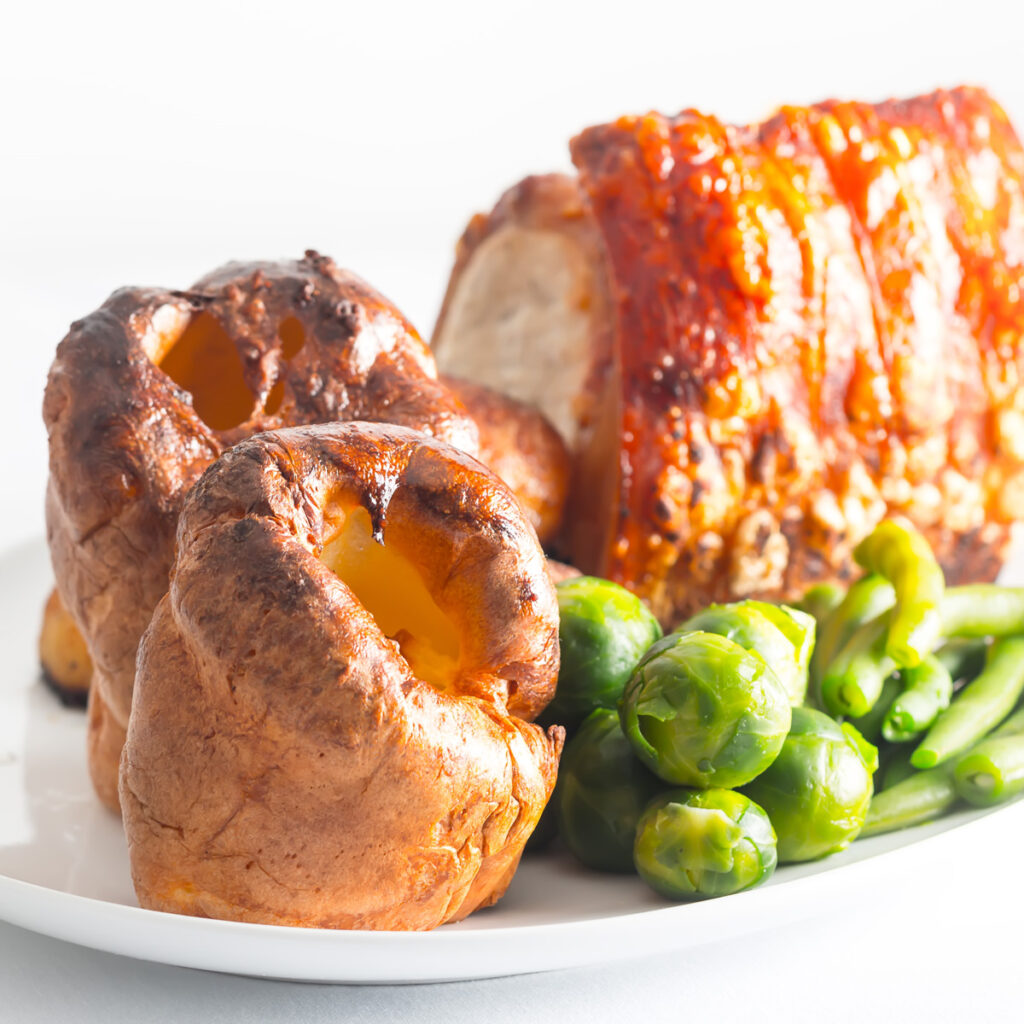 I cannot believe you can buy frozen Yorkshire pudding, they join the likes of frozen baked potatoes and roasted potatoes foods most ridiculous products, I am not averse to taking the odd short cut but buying frozen Yorkshire pudding to save the 90 seconds it takes to mix together 4 ingredients is mental, and let's face it those 4 ingredients are not exactly exotic either. Sure these take 25 minutes in the oven where as frozen Yorkies take 20 minutes but please come folks, feel the love, they are not difficult to make and taste divine, and when I say not difficult to make I mean these are foolproof, straight up and down a perfect towering Yorkshire pudding every single solitatry time..
There are millions of recipes and theories written about Yorkshire pudding about what to use and what not to use and everyone has there own way, this is mine, it has never failed me, the lard or beef dripping gives amazing flavour and texture. The secret is not to weigh anything, yes I am typically a weights kinda guy, every time I read an American recipe I find myself screaming at my screen to buy a set of bloody scales, however for this one ratios rule, so just get some transparent jars and off you go, seriously it is that easy. Resting really does make a difference go for at least four hours, although overnight is wonderful if you can do it.
This recipe will make two towering Yorkshire pudding which is my favourite way to make them, but if you prefer the shallower dish type use this same recipe but divide the mix between 4 shallower moulds, a muffin tin is ideal for this and cook the same way. This is probably as close as I am going to get to a Christmas recipe, Yorkshire pudding was always on the menu in our house growing up  no matter what meat we had for Christmas dinner and you are guaranteed to get huge amounts of kudos when you serve these majestic bad boys that stand up tall and proud next to your roast turkey. Have fun at the weekend folks and don't consume anywhere near as much alcohol as I will, it is bad for you 😉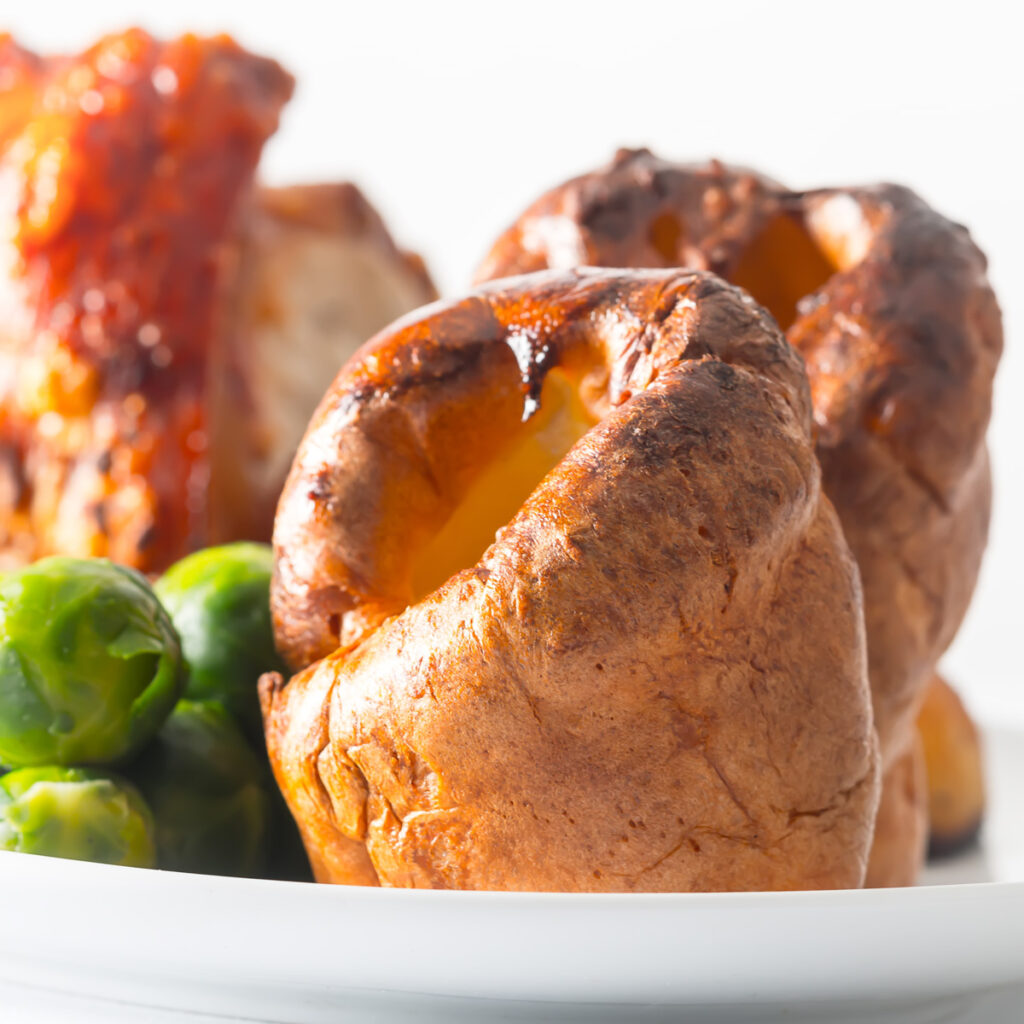 Print
Foolproof Towering Yorkshire Pudding
A Yorkshire pudding is a thing of great beauty and a stalwart of and British Roast Dinner, forget the frozen ones go big on this foolproof recipe.
Ingredients
1

Egg.

Lightly 'beaten'.

Flour.

Same volume as the egg.

Milk.

Same Volume as the egg.

1/4

Tsp

Salt.

2

Tsp

Lard.

Sub for Beef Dripping if you can.
Instructions
This recipe is all about ratios so no weighing required.

Crack the egg into the first of 3 identical 'things', jars, ramekins, use what ever you have lying around although something transparent does make it easier. Then beat gently.

Then add the flour in to the second ensuring that it comes to the same level as the egg.

Then repeat with the milk.

Now combine all the ingredients and set aside to rest, you should rest for at least 4 hours but the longer the better, go overnight if you want.

Take 2 8cm dariole moulds and put a teaspoon of lard or beef dripping in the base of each and place in the oven, set the oven to 230°C and bring to temperature.

When the oven is hot and the fat is smoking pour half of the batter into each mould close the door and watch these bad boys grow.

Cook for 25 minutes and serve immediately!
Recipe Notes
Traditionally served before a main meal with gravy Yorkshire pudding is now a firm fixture on any Sunday lunch, particularly a beef one!