A Chicken pathia is a hot, sweet and sour curry that finds itself very at home in the British Curry house and it is also MY personal favourite!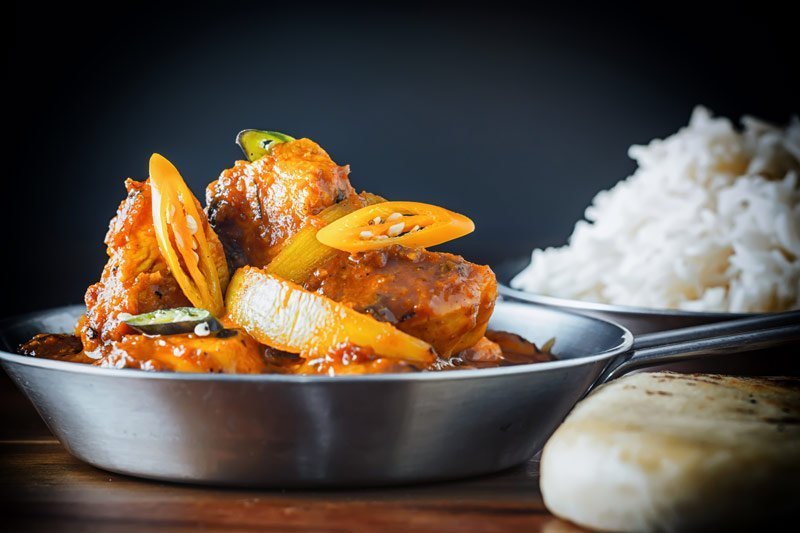 A Sweet and Sour Indian Curry.
When I lived in the UK there was a phase when a pathia or patia curry was the only thing I ordered from an Indian menu.
Not because I didn't like or understand the other stuff. But purely and simply because it was my favourite thing on any menu!
As a result, it was only going to be so long before it ended up joining my long list of Indian Curry Recipes here on Krumpli!
As with all phases, they pass but a pathia curry remains one of my favourite dishes. Fabulously spicy and with a distinct sweet and sour vibe.
If you would prefer to avoid the sweet thing then you must check out my Acahri Chicken recipe!
The usual habitat for a pathia curry seems to be a British curry house. Although it is far less well known than the likes of Chicken Tikka Masala or a Vindaloo.
This fiery sweet and sour number with Gujarati leanings should be shown a lot more love.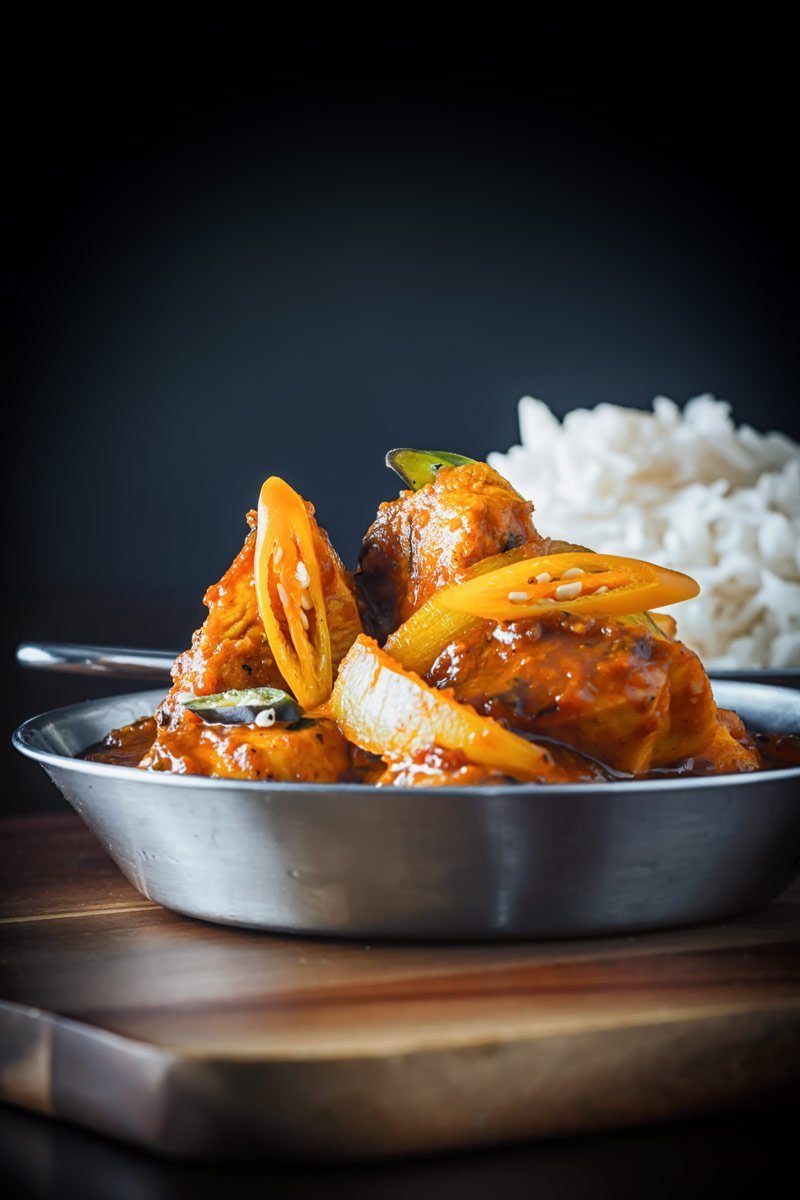 The Sour Element.
A traditional Pathia or Patia curry hails from Persia where the sweet element of this curry would have been jaggery and the sour element tamarind.
But this curry makes no pretence of being authentic. This is a curry inspired by the flavours of the curry I fell in love with in British Indian Curry Houses.
My version sticks with tamarind as the sour element because I love it! It is both sour and earthy, far more complex than lemon or lime juice.
I use it a lot in cooking but my favourite example that really sings of tamarind is the sauce for these slow roast duck legs.
I usually cook from a block of tamarind pulp, it is a messy business but simple job.
Soak a lump of tamarind pulp in the same weight of boiling water and let it sit for 15 minutes, giving it a mash every so often.
Then pass it through a fine-mesh sieve.
The yield varies massively but generally speaking, your final yield will be half of the weight of the original "lump".
You can also buy tamarind concentrate, it is anywhere between 4 and 10 times concentrated. So take a look at the jar if that is what you are using.
I always have some in my store cupboard as it lasts forever, but I find it has a metallic tone I am not keen on.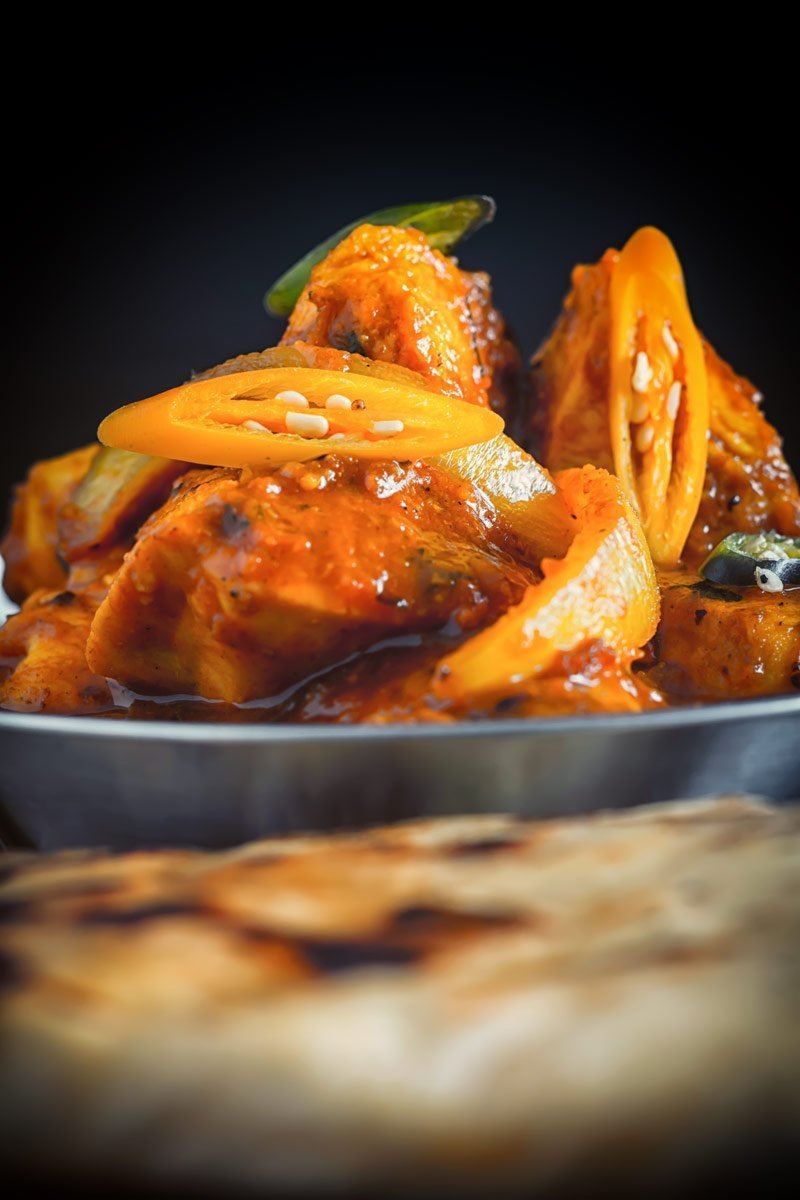 The Sweet Element.
This is the bit where I am gonna get all controversial!
I tried all sorts of sweet elements from sugar of all colours, honey all the way through to jaggery to get to my final pathia recipe.
But nothing came close to being quite so good as mango chutney.
Yup, you read that right!
The combination of the sweet fruity flavour, the hint of acidity and complexity of spice worked perfectly.
I would often stir come of the chutney from the table through my curry when eating in a curry house. So it really is not that great a leap for me!
Naturally, the recipe will change flavour depending on your mango chutney but that is all part of the magic.
I do tend to stick to mild mango chutney, but you can use spicy. Just be sure to bear that in mind when adding chilli to the final dish.
If you wanna make your own give this mango chutney recipe by the ever wonderful Striped Spatula a spin!
I do on occasions make my own but we are not exactly overwhelmed by fresh mango here in central Europe.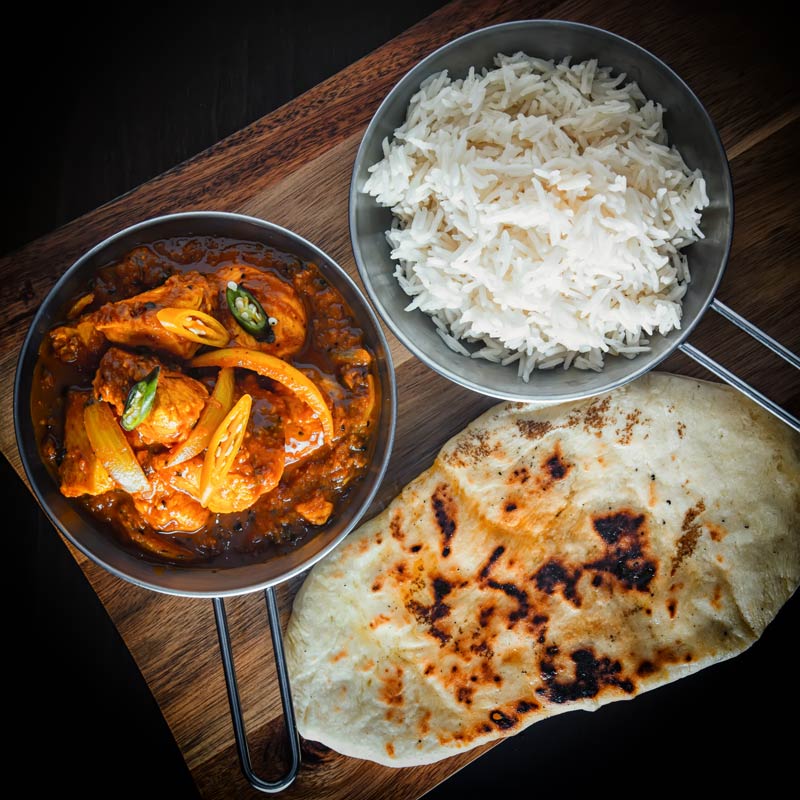 Serving Suggestions.
I almost always sprinkle this with extra chopped chilli peppers.
I like that raw chilli heat alongside the thick sweet and sour sauce. It also means you can increase or decrease the heat for those less in love with chilli heat!
The obvious suggestion for this fantastic sweet and sour curry is naan bread and rice.
However, the thick almost sticky sauce lends itself to be thinner flatbread like chapati or roti.
But it also makes the most incredible filling for a wrap!
Add some crisp lettuce and cucumber and you have the perfect lunch if you ask me. I will often make a little extra and set it aside just for this purpose.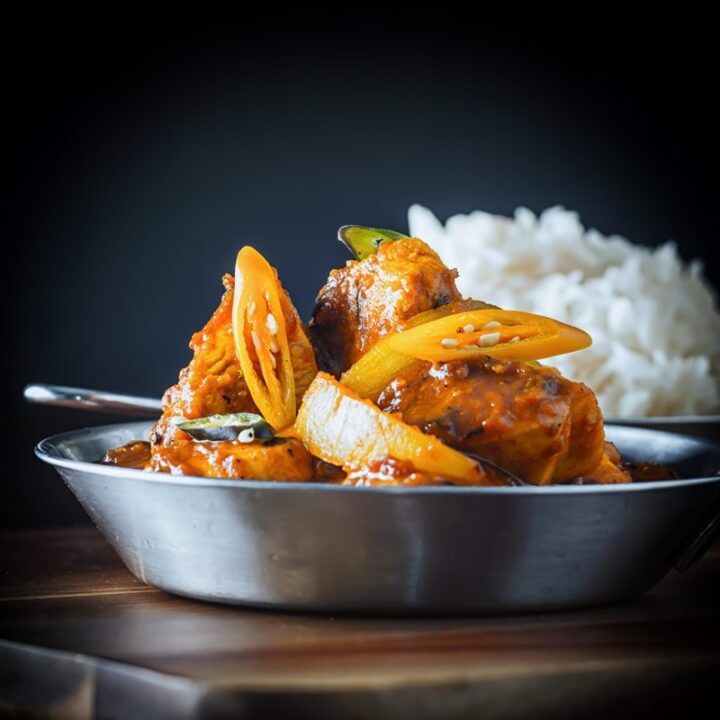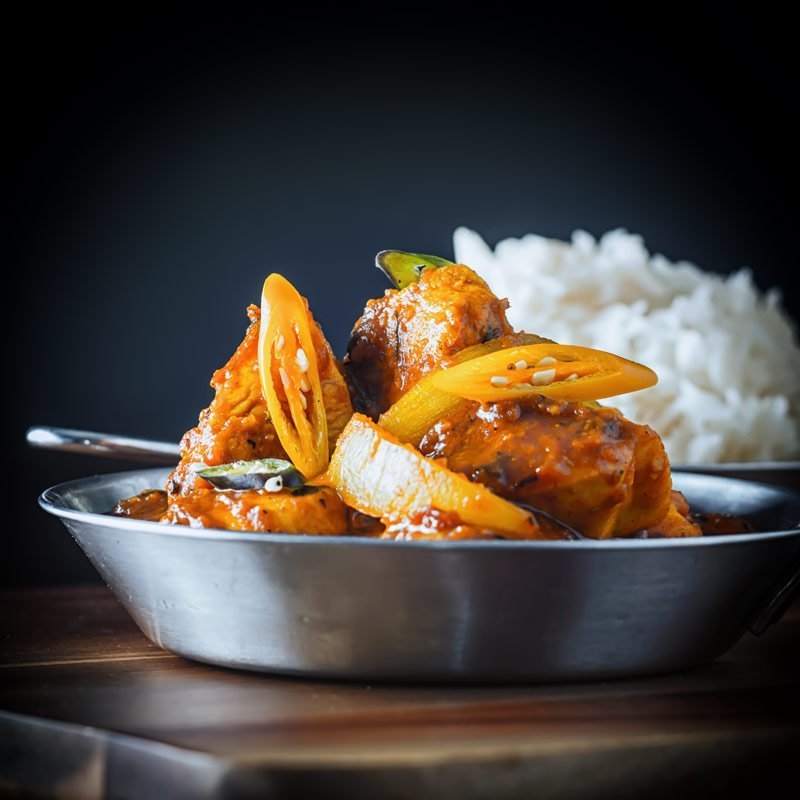 Yield:

2 Servings
Chicken Pathia Recipe
The usual habitat for a chicken pathia seems to be a British curry house, I think this fiery sweet and sour number with Gujarati leanings should be shown a lot more love.
Ingredients
200g Onion
4 Cloves Garlic
1 Tbsp Ghee
1/8 Tsp Asafoetida
1 Tsp Chili Flakes
2 Tsp Turmeric
1 Tsp Ground Cumin
100 ml Tamarind Pulp
2 Tbsp Tomato Paste
2 Tbsp Mango Chutney
4 Cardamom Pods
1 Bay Leaf
1 Tbsp Lime Juice
1 Tbsp Ghee
350 g Chicken
1 Tbsp Dried Fenugreek Leaves
Salt to Taste
Instructions
Cut the onion in half and peel, roughly chop half and place in a blender with the garlic cloves and blitz, using just enough water to form a smooth paste.
Take the second half of the onion and slice into 8 wedges and set aside.
Cut the chicken into a 2cm dice.
Heat the ghee over a medium high heat and when warm add the asafoetida and chili flakes and cook for 30 seconds.
Now add in the onion and garlic paste, reduce the heat to medium and cook for 5 minutes.
Stir in the turmeric and cumin, stir and cook for 60 seconds before adding the tomato paste, mango chutney and tamarind (see note below).
Now throw in the bay leaf, cardamom pods and lime juice, check seasoning and add salt as required and allow to simmer for 15 minutes over a low heat.
After the sauce has been simmering for 10 minutes, heat the second tablespoon of ghee in another pan over a medium high heat and when hot add the chicken and remaining onion from step 1 then cook moving occasionally for 3-4 minutes.
Transfer to the sauce then add in the fenugreek leaves and cook for a further minute or so and then and simmer until cooked with a lid on, this should take a further 5-10 minutes.
Notes
IMPORTANT! If you are using tamarind from a jar or a bottle add half to a quarter of the amount and taste adding more to taste!
Nutrition Information:
Yield:
2
Serving Size:
1
Amount Per Serving:
Calories:

702
Total Fat:

37g
Saturated Fat:

15g
Trans Fat:

0g
Unsaturated Fat:

19g
Cholesterol:

198mg
Sodium:

465mg
Carbohydrates:

48g
Fiber:

6g
Sugar:

26g
Protein:

48g