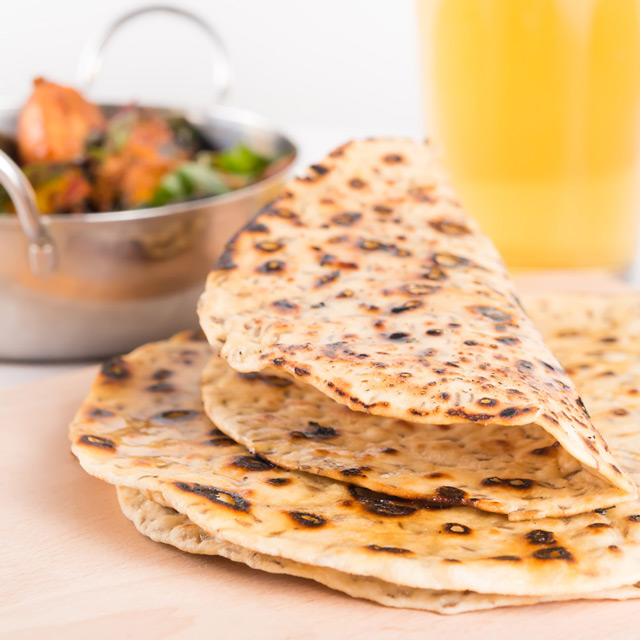 Hidden away in most of pictures of Indian recipes you will find bread of some description, this is an easy and somewhat of a cheats Indian Chapati recipe.  As far as I am concerned Indian food without some form of flat bread is like strawberries without cream, sure it is nice but could be so much better!  Living where I live many of the ingredients for Indian food are hard to come by and I make lengthy trips to Budapest to ensure my cupboard is always stocked, however I find this difficult to do with flour.  Indian Chapati bread is typically made with a flour called 'Atta', it is a whole grain flour that is ground much more finely than typical whole grain flour.  If you can get it then please feel free to use it as it does make the perfect chapati, however whilst these are not perfect they are pretty damn close.
The other core ingredient in Indian Chapati flatbreads is ghee, now this one is really easy to make, although I have used regular butter in a pinch if I have none made up!  Ghee is nothing more than clarified butter so get your self some regular unsalted butter and follow the instructions below and you have ghee which is used in so many Indian Recipes!
Bring your butter to melting point over a medium heat
Cook for 10 minutes
Skim off the foam and any solids from the top
Strain the remaining butter through a fine cheese cloth
That is pretty much it, you have all you need to make your own easy and simple Indian Chapati flat breads which are the perfect vehicle for eating a whole variety of curries and naturally cleaning your plate afterwards.  Next time you are having a curry you should seriously consider making up some of these cumin rich flat breads, there is something so satisying about eating with your fingers and they really are for me the essence of Indian food!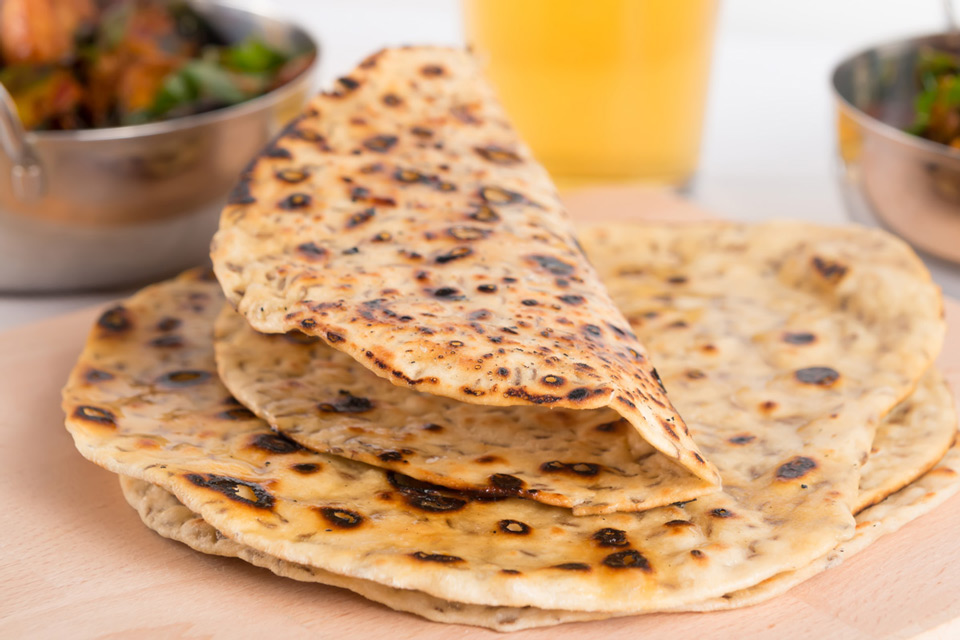 Print
Easy Homemade Indian Chapati bread with Cumin
Indian food without bread seems empty, so knock up an easy batch of Indian chapati bread next time you are making a curry!
Ingredients
1

Tbsp

Cumin Seeds.

60

g

Whole Wheat Flour:

Sifted to remove larger grains.

65

g

Plain Flour:

1/4

Tsp

Salt:

1

Tbsp

Ghee.

Melted, plus extra from brushing when cooked.

65

ml

Water
Instructions
Toast of the Cumin seeds in a dry pan to intensify the flavours being careful not to burn

Add to a mixing bowl with the flour,salt, melted ghee and water

Bring together to form a dough, it should not be sticky, add more flour or water as required

Cover the dough and leave to rest for at least 15 minutes

Heat a heavy based pan over a high heat

Divide in to 4 and roll into a thin circle approximately 2mm thick

Place each chapati into the hot dry pan one at a time and cook on one side until it begins to bubble approximately 2 minutes, then flip and cook on the second side for 1 minute

Repeat the process for the rest of the chapatis and whilst still warm, brush the remaining ghee before serving