NEVER MISS A RECIPE:
Get your Weekly Update Email!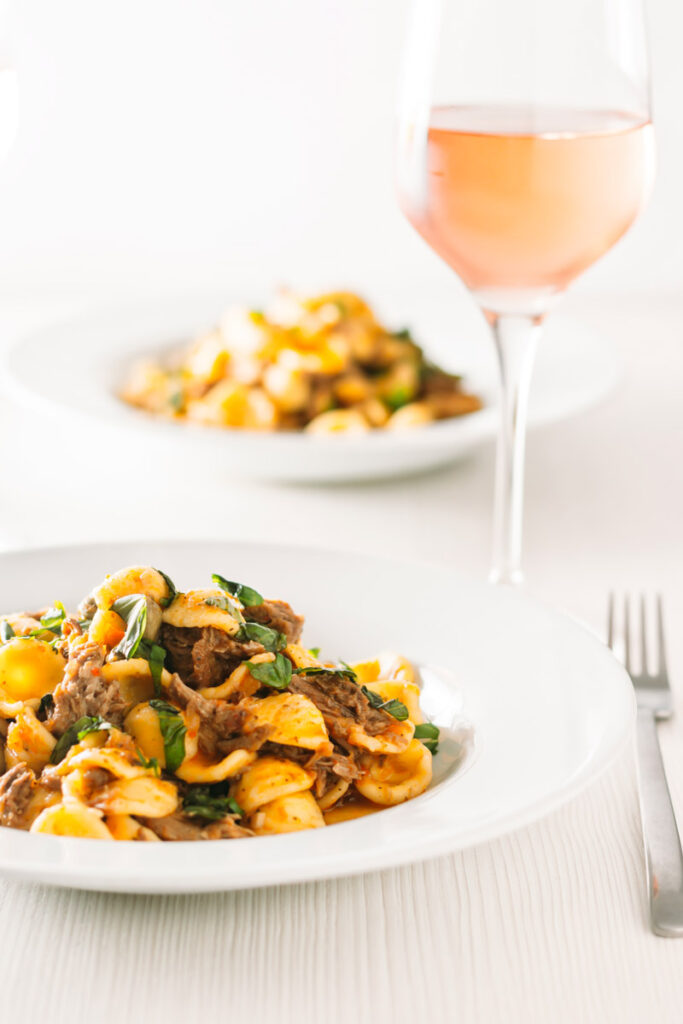 This delicious pork ragu dish is probably going to see a marked slow down in the amount of Instant Pot recipes for a short while. Our weather is definitely on  the up turn and spring is on the way and with spring comes new ingredients and quicker lighter cooking techniques. That of course does not mean that the Instant Pot gets put away, it will still get a regular workout making stocks and a few other odds and sods.
I have had a real blast working with this wonderful piece of kit over the last few months learning how to take advantage of pressure cooking within my normal routine. Whilst there have been the occasional failure in the main it has been a triumph and this is definitely one of those triumphs. My pork ragu recipe relies really simple flavours that just work together combined with Orecchiette pasta to form a dish that is hearty enough but does not feel over facing.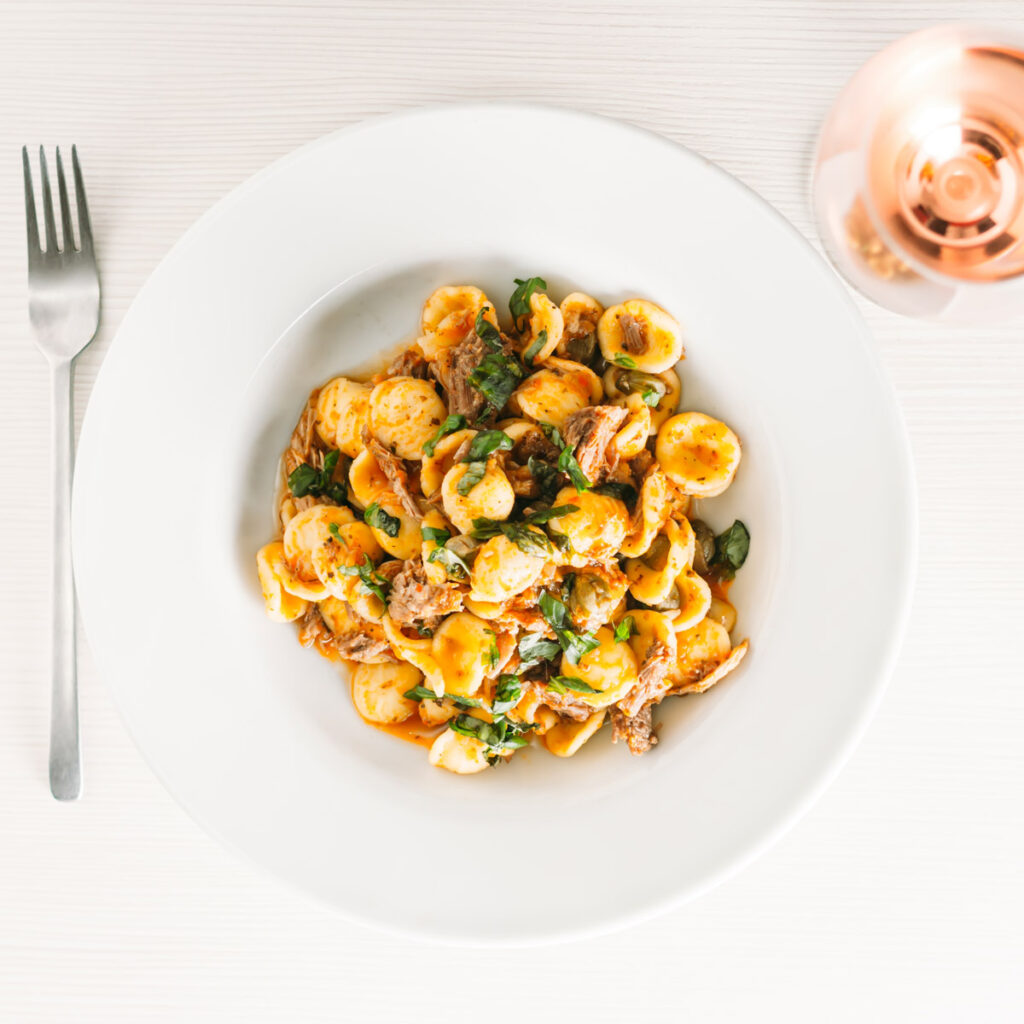 Those of you that are keen eyed may have noticed that I have been shopping, I've been getting a bit bummed of late with all the darkness in my photos so picked up a new piece of kitchen worksurface for me to play with and offer me the opportunity of pushing some much lighter shots.
I quite like it although my wifes insistence on her favourite Rose wine with this meal means that I have taken the pictures for this pork ragu all very 'pink'. Lets just say this 'dude food' pork ragu definitely has a a feminine hue.