What could be better than having a simple homemade pasta recipe that you can break out anytime you want!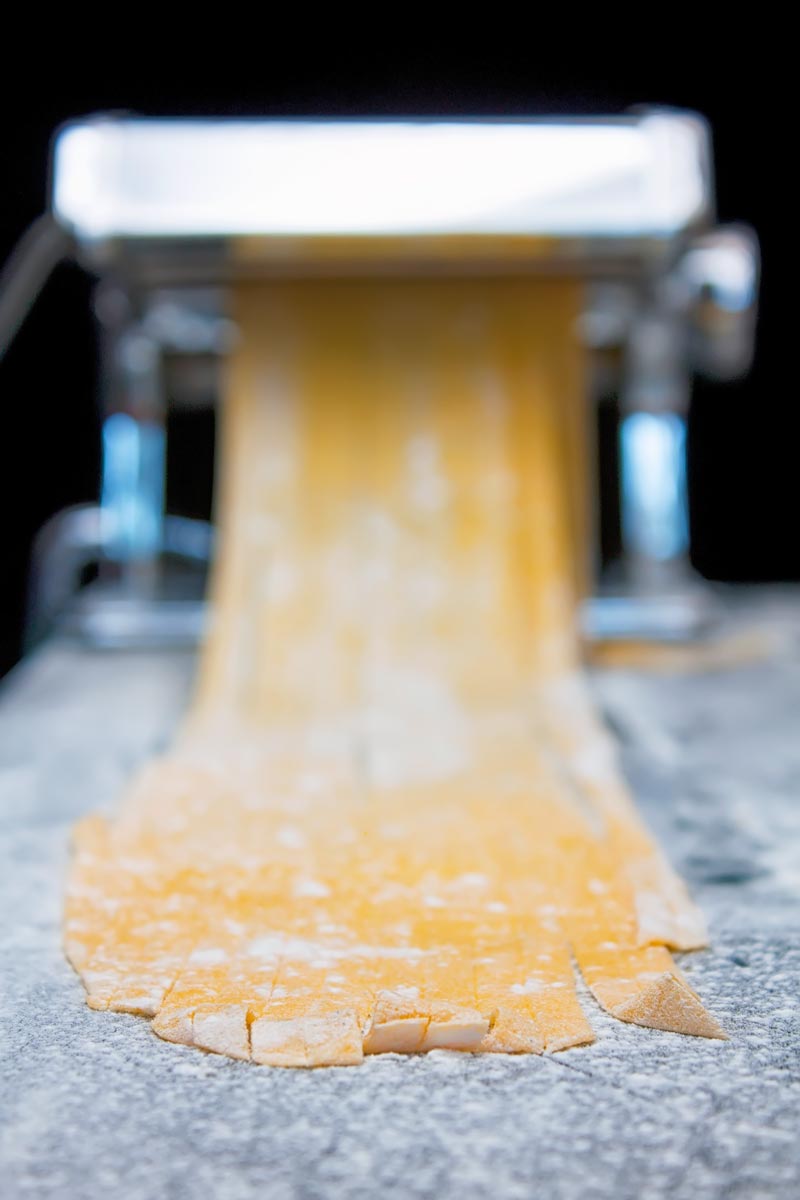 I think a good homemade pasta recipe is something that is often overlooked and is a real joy.
Naturally I don't advocate making it every time you eat pasta! But when you want to make a homemade ravioli or just have no pasta in the cupboard the chances that you have the ingredients for making pasta at home is pretty much guaranteed.
In fact I hesitate to even call this a homemade pasta recipe, it is so simple and involves just 2 ingredients Egg and Flour. I feel like a bit of a fraud posting it here, however I will post plenty of pasta dishes so having this in your locker as a cook certainly opens up possibilities!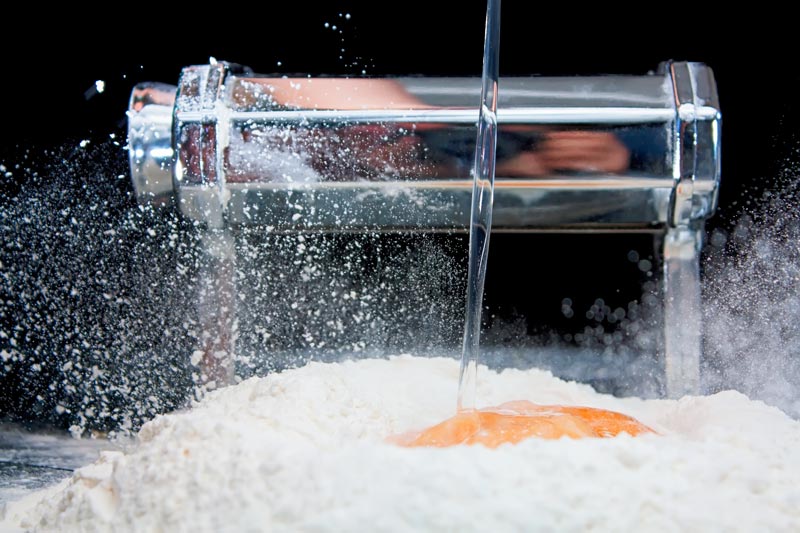 We have a flock of ducks at home so I always try and make my pasta from duck eggs as the yolks are larger and richer leading to a richer pasta.
But it really does not matter I have used a mix of duck and chicken eggs or just straight up chicken eggs and always end up with a glorious result.
All you need is a pasta machine, some elbow grease and the aforementioned ingredients and you will be knocking out amazing pasta in no time at all.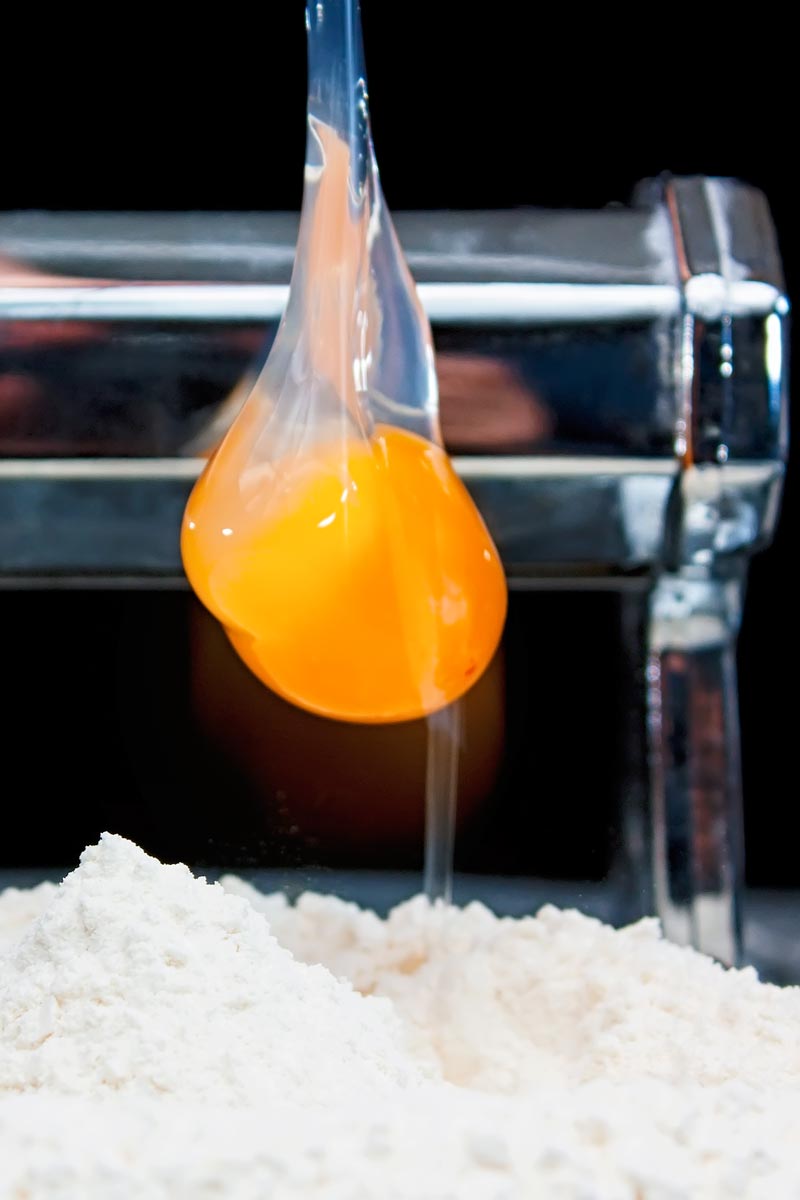 You don't even need to use it straight away.
I often make up big batches of pasta when our ducks and chickens are in full laying mode and dry it over a clothes horse (clothes maiden) and leave it to dry in the sun and then parcel it up in big bags to use later.
Is it any wonder our Hungarian friends thing that the English folk in their village are little bonkers.
I guess we make them smile and the like us so I suppose that is all that matters!
I have seen all sorts of ways of writing a pasta recipe I like a ratio method this is because our ducks and chucks lay all sorts of strange sized eggs.
It is always close enough as a base guide with occasionally a little more flour required.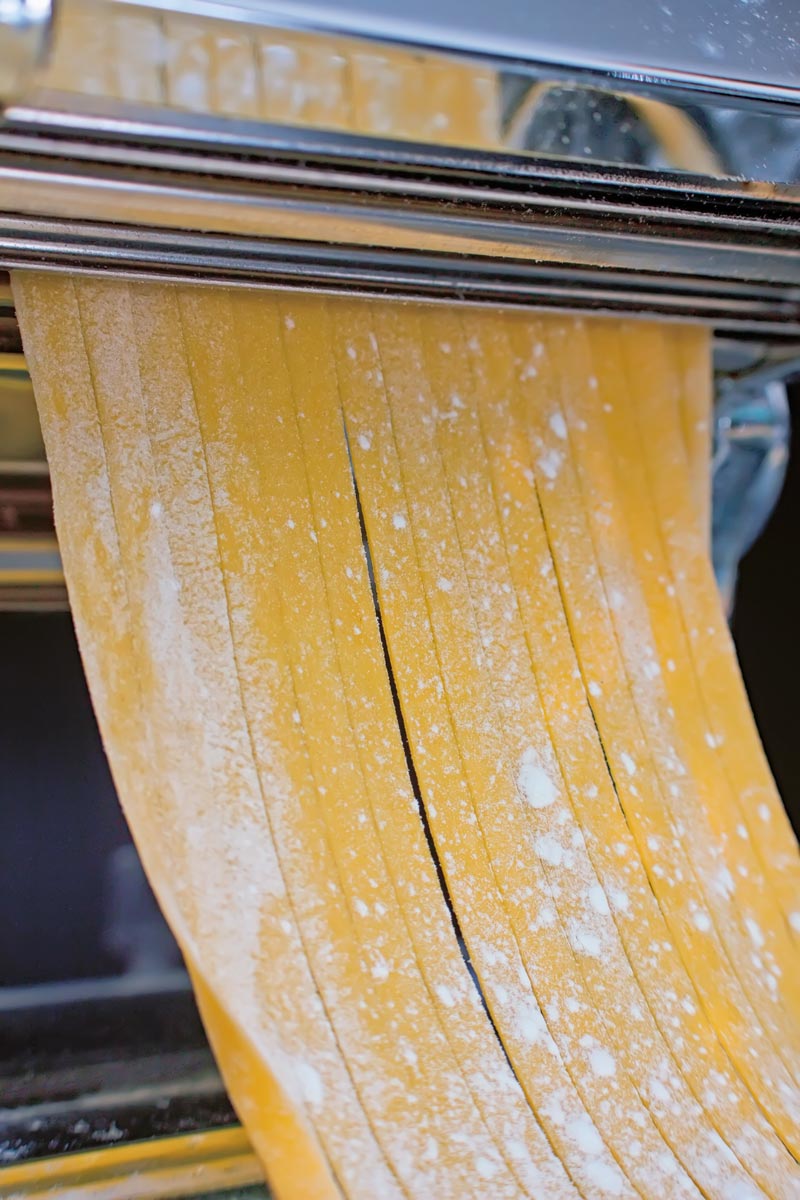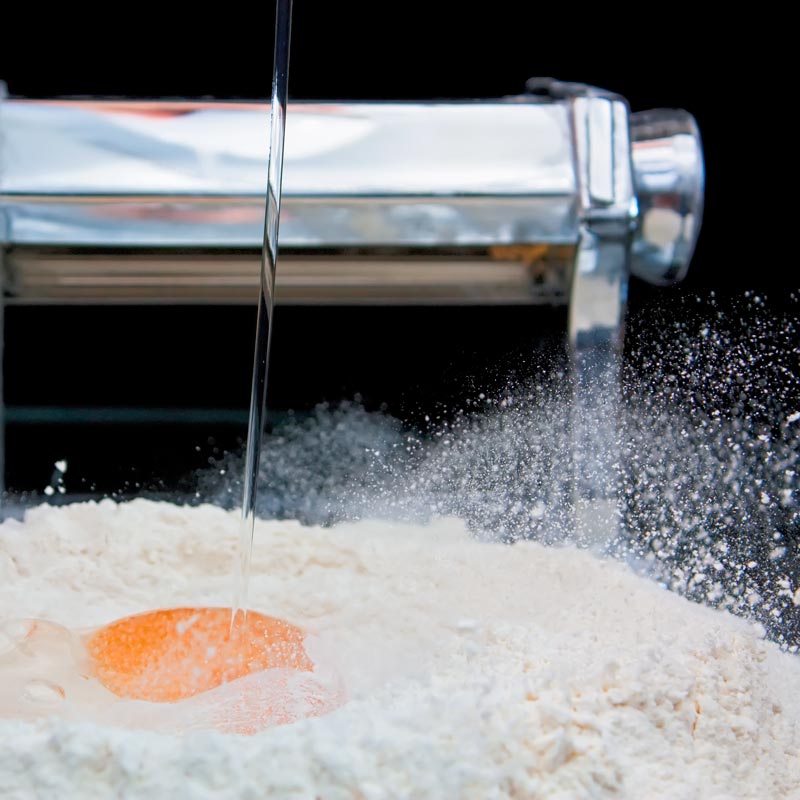 Homemade Pasta Recipe
Prep Time:
1 hour
30 minutes
Total Time:
1 hour
30 minutes
Making homemade pasta is pretty much the simplest job in kitchen, you require no skills other than effort and just two simple ingredients that you probably already have!
Ingredients
3 Eggs
250 g Plain Flour or 1.5 times the weight of the eggs
Instructions
Crack the eggs into a bowl and weigh them
Add 1.5 times the weight of the eggs in plain flour and mix together, apparently you can do this in a food processor!
Then tip out onto a work surface and knead until the pasta dough becomes smooth and silky there is no secret to this just get stuck in bash, turn, twist and repeat, it should take between 8 & 15 minutes. You should really be getting a sweat on doing this and if you aint you aint doing it properly.
Wrap in clingfilm and place in the fridge for an hour
Clamp your pasta machine to a sturdy surface, and set it to it's widest setting
Flour the work surface and cut off approximately 100g of pasta returning the rest to the fridge
Press the pasta into a rough rectangle shape and roll it it through the pasta machine
Fold the pasta in on itself, in thirds and push down then pass through the pasta machine again
Close the pasta machine to the next smallest setting and repeat process 7 & 8
Repeat the pattern of rolling and folding then rolling again and then closing the pasta machine to the next narrowest setting until you have pushed the pasta through the narrowest setting twice.
Notes
You can use the cutter on the pasta machine to make Tagliatelle or Fettuccine or use it to make Ravioli or a whole host of other stuffed Pasta recipes. You can dry this pasta in the sun but it needs to be very warm and not too humid and it will keep for a couple of weeks.
Nutrition Information:
Yield:

4
Serving Size:

1
Amount Per Serving:
Calories:

467
Total Fat:

11g
Saturated Fat:

3g
Trans Fat:

0g
Unsaturated Fat:

6g
Cholesterol:

557mg
Sodium:

114mg
Carbohydrates:

69g
Fiber:

3g
Sugar:

1g
Protein:

20g
Calorific details are provided by a third-party application and are to be used as indicative figures only.