If I am going to go to the effort of making pasta then I want it to be the best that it can be and for me that means a duck egg!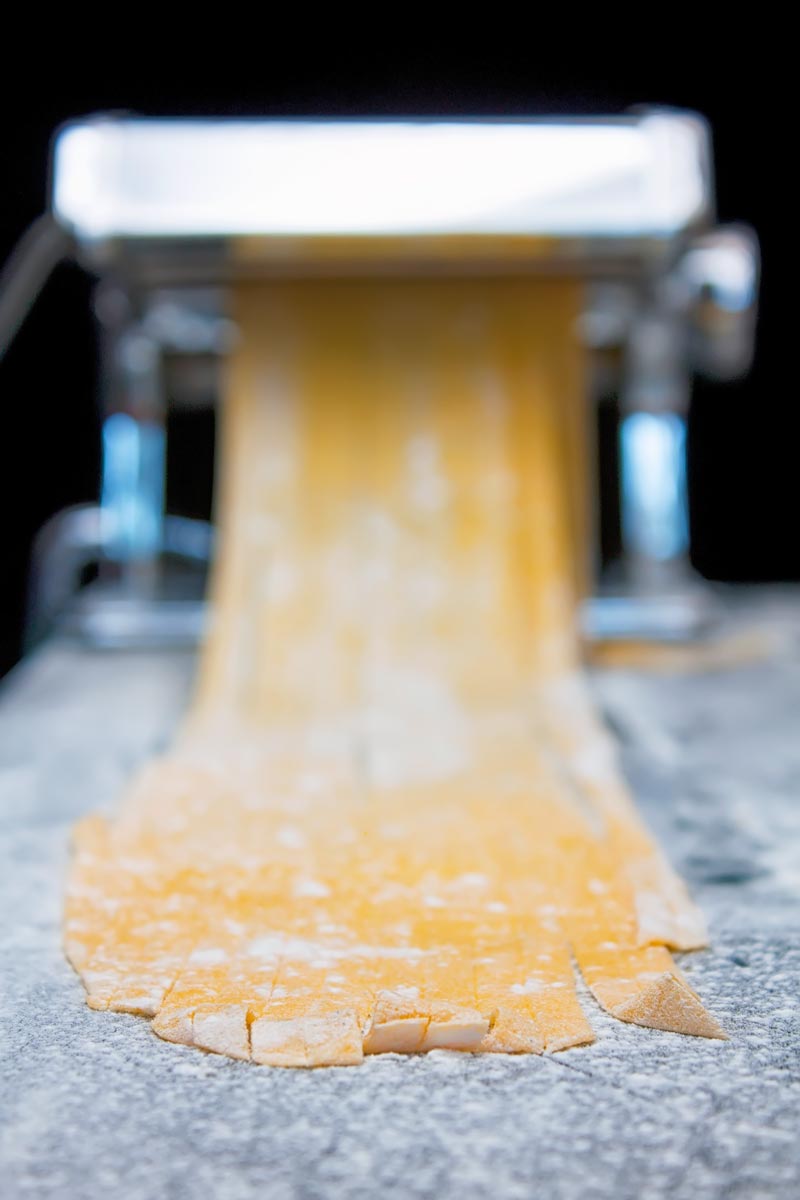 All Eggs Are Not Equal.
I think a good homemade pasta recipe is something that is often overlooked and is a real joy.
Naturally, I don't advocate making it every time you eat pasta!
But when you want to make a homemade ravioli or even better a proper lasagna bolognese then it is worth the effort.
And if you are going to make the effort to make pasta then using great eggs is a must.
Weight for weight duck eggs contain more fat, protein and carbs than chicken eggs. Most importantly they have a lower water content.
This leads to a richer, silkier and altogether tastier pasta.
Whilst best used fresh this pasta can be dried and will last well for a week or so.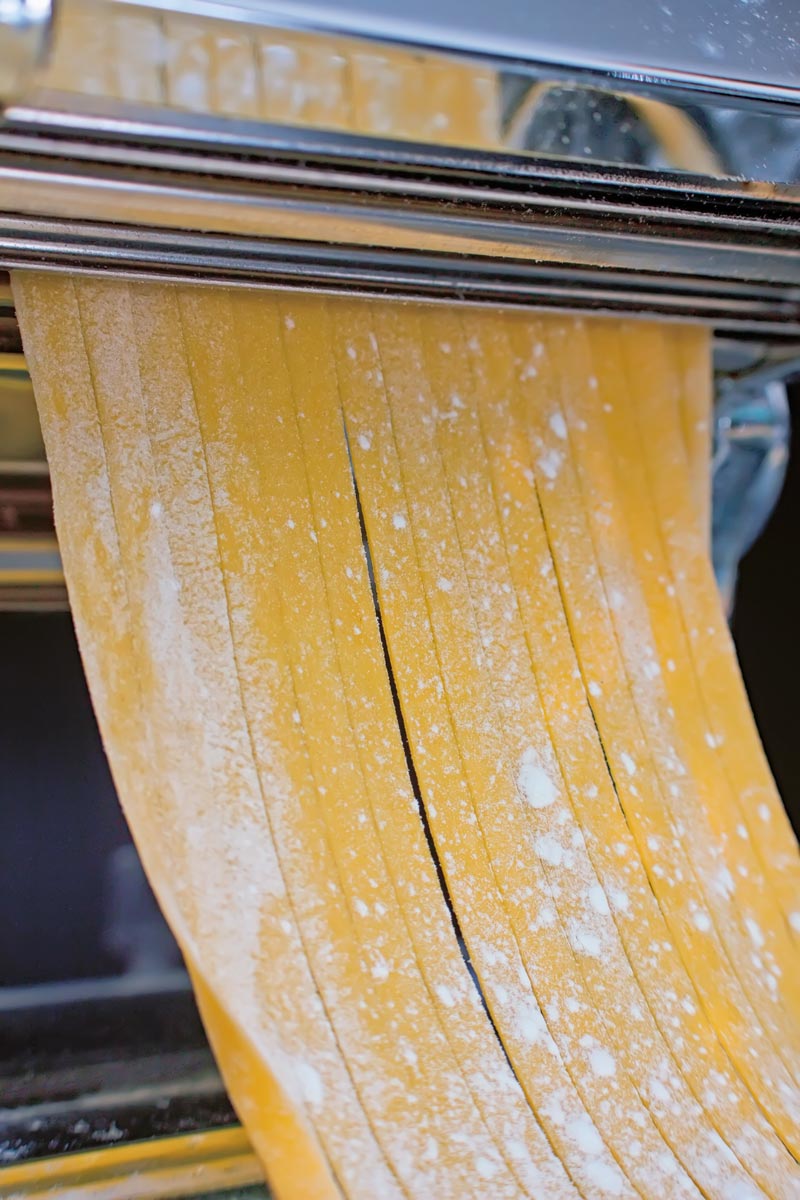 Cooking with Scales.
I'm sorry if you are a cups person, but this recipe really does need to start out with some scales.
The ratio between egg and flour is 100g of egg without the shell to 150g of flour.
It is that simple, electronic scales are so cheap and we all have a calculator on our phones.
Place a bowl on your scales, hit the tare button, crack the eggs into the bowl and take the weight and multiply by 1.5.
Hit the tare button again and add the flour. It really is as simple as that.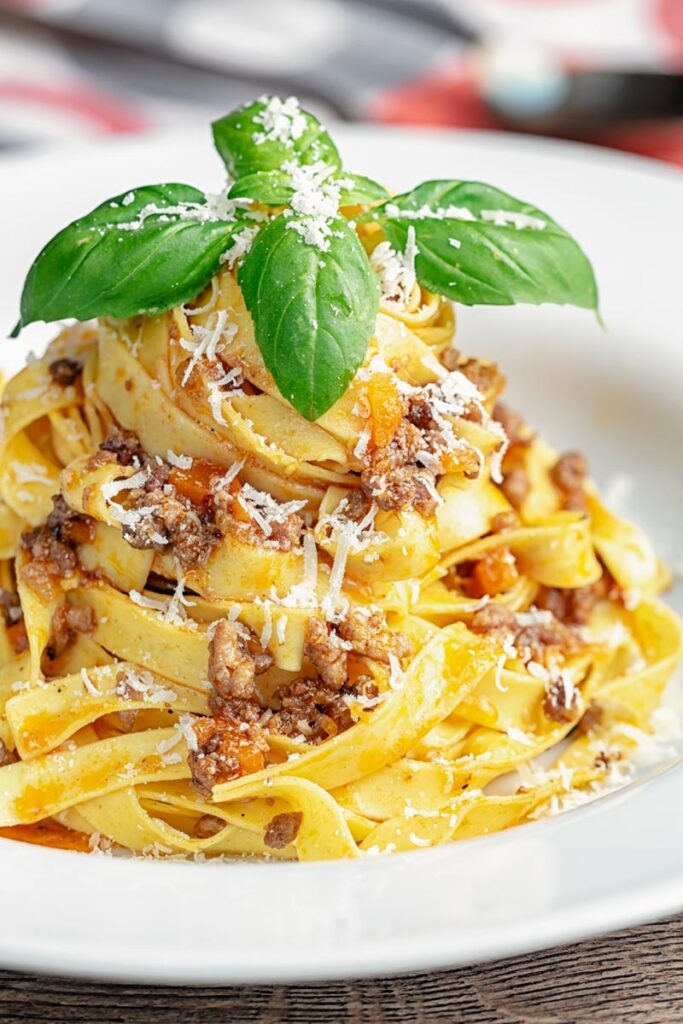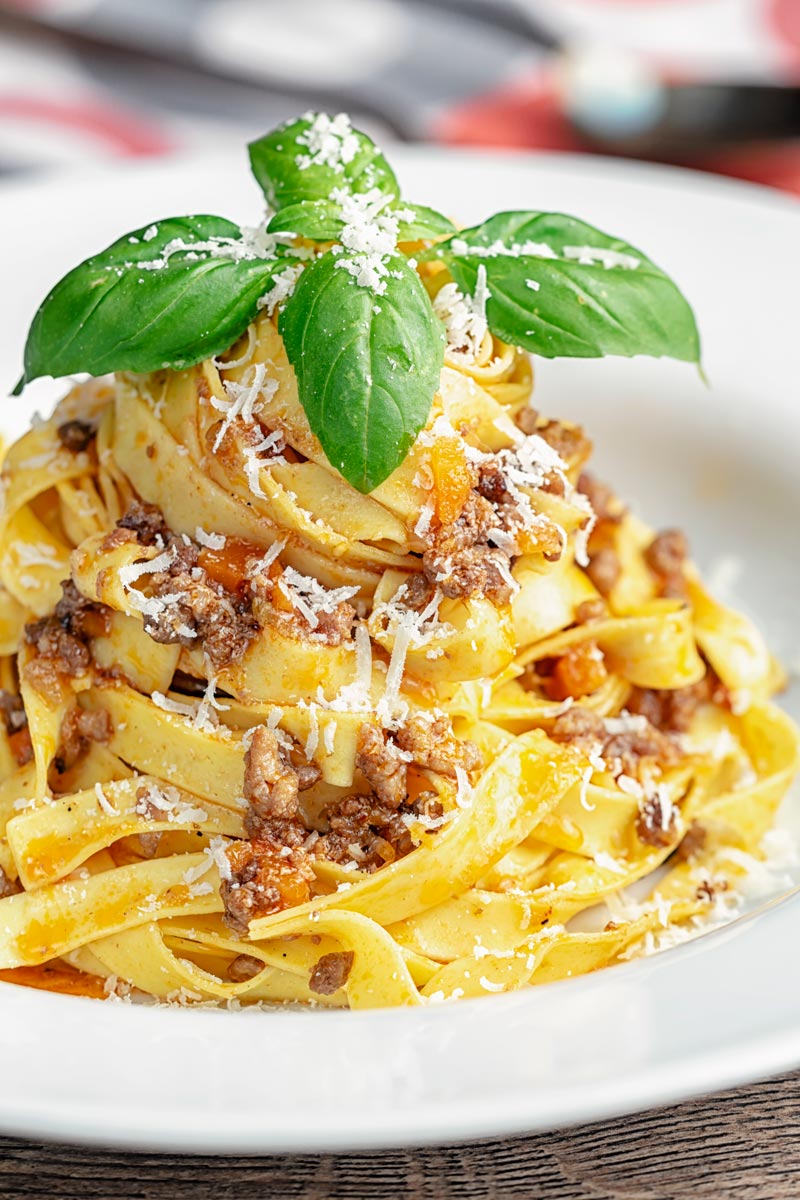 Do You Need a Pasta Machine?
Now that is a tough question… Because the answer really is no!
But naturally I do have one and I would not want to be without one.
I have made pasta with just a rolling pin and it works great for things like fettucini or the tagliatelli I pair with this ragu bolognese.
Neither of these pastas require paper-thin or even pasta with a uniform thickness.
In fact, in many ways, a lack of uniformity adds to them. But for lasagna sheets and even more so with ravioli you want uniform thin pasta.
That for me means a pasta machine!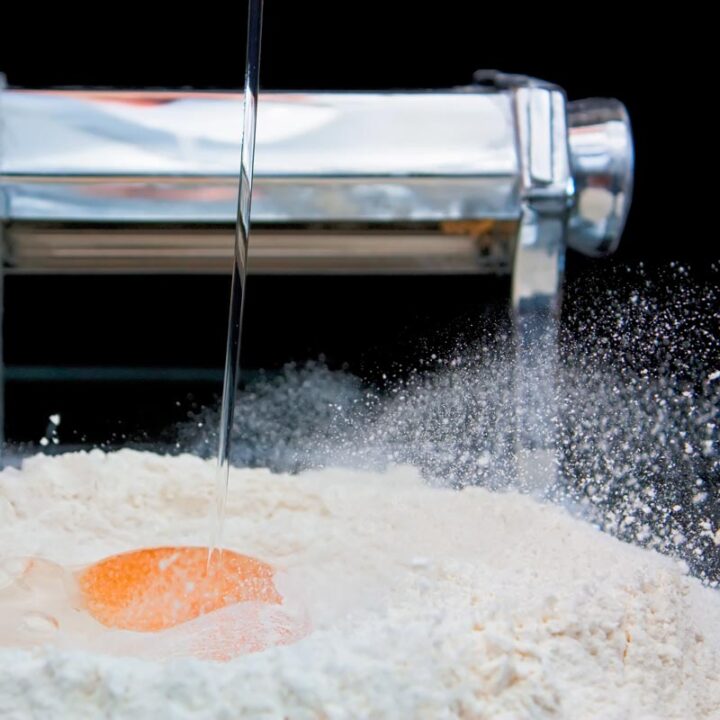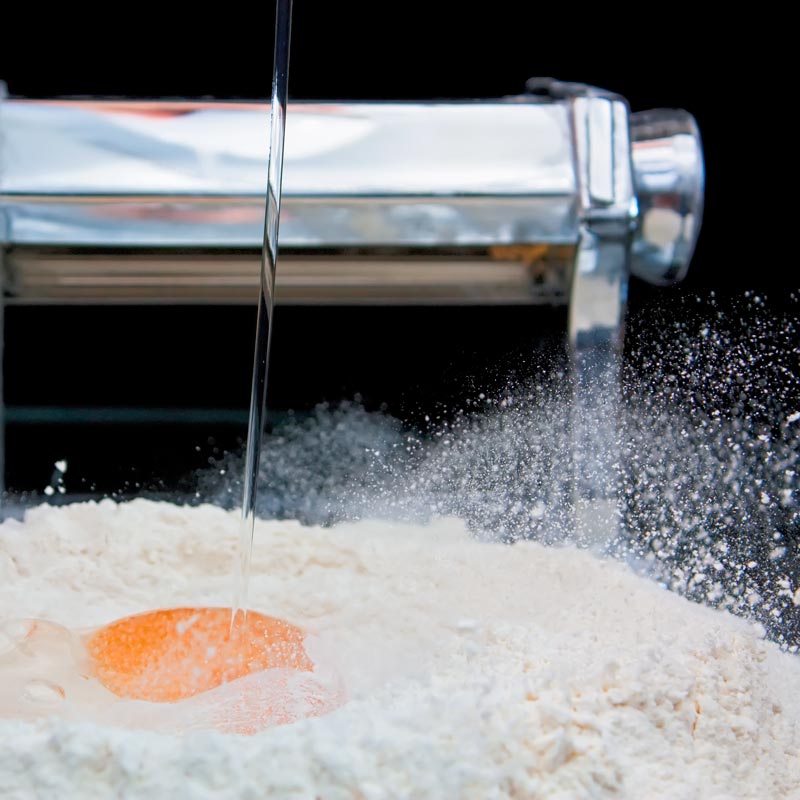 Yield:

4 Servings
Homemade Duck Egg Pasta Recipe
Prep Time:
1 hour
30 minutes
Total Time:
1 hour
30 minutes
Duck eggs really do make the most incredible pasta, the larger, richer and fattier yolk really does make a marked difference!
Ingredients
2 Duck Eggs
250 g "00" Flour or 1.5 times the weight of the eggs without the shell
Instructions
Crack the eggs into a bowl and weigh them
Add 1.5 times the weight of the eggs in plain flour and mix together.
Tip out onto a work surface and knead until the pasta dough becomes smooth and silky.
There is no secret to this just get stuck in bash, turn, twist and repeat, it should take between 8 & 15 minutes. You should really be getting a sweat on doing this and if you ain't then you ain't doing it properly.
Wrap in clingfilm and place in the fridge for an hour
Clamp your pasta machine to a sturdy surface, and set it to it's widest setting
Flour the work surface and cut off approximately 100g of pasta returning the rest to the fridge.
Press the pasta into a rough rectangle shape and roll it through the pasta machine.
Fold the pasta in on itself, in thirds.
Pass through the pasta machine again.
Set the pasta machine to the next smallest setting and repeat processes 9 & 10.
Repeat the pattern of rolling and folding and passing through the machine on the next smallest setting until your pasta reaches your desired thickness.
Nutrition Information:
Yield:
4
Serving Size:
1
Amount Per Serving:
Calories:

467
Total Fat:

11g
Saturated Fat:

3g
Trans Fat:

0g
Unsaturated Fat:

6g
Cholesterol:

557mg
Sodium:

114mg
Carbohydrates:

69g
Fiber:

3g
Sugar:

1g
Protein:

20g
Calorific details are provided by a third-party application and are to be used as indicative figures only.