NEVER MISS A RECIPE:
Get your Weekly Update Email!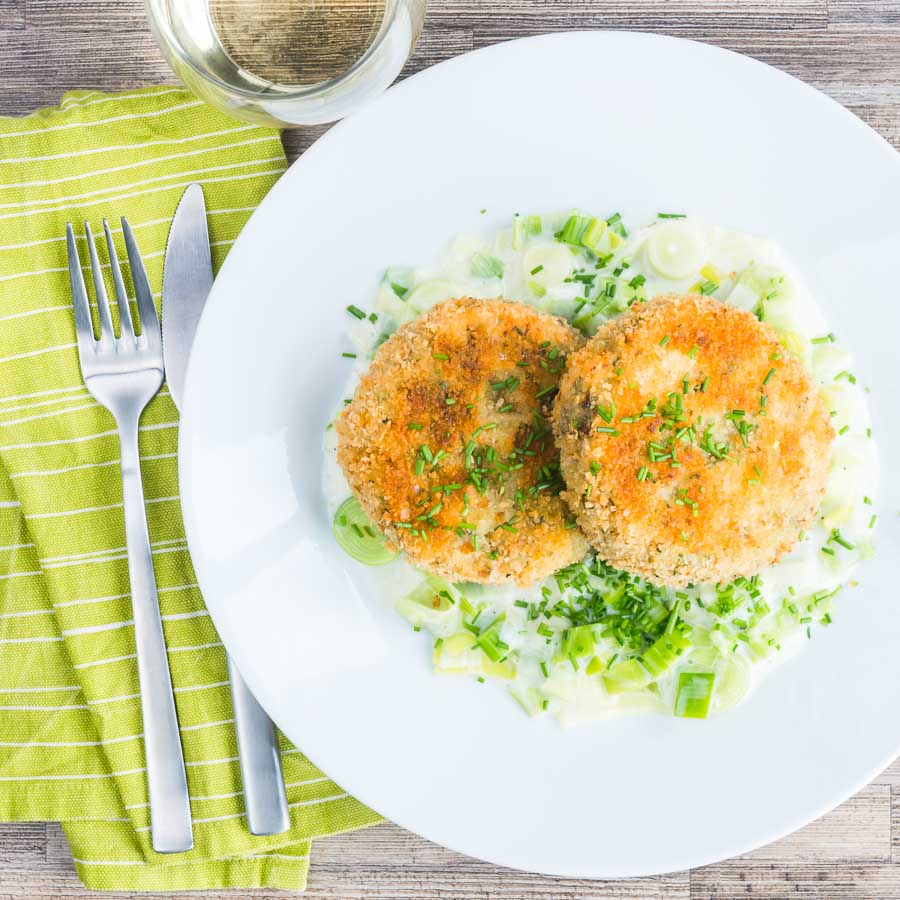 Sardine and Salmon Fish Cakes With Creamed Leeks.
If you have been hanging out here for a while you a) need to get out more and b) know that I have a bit of a thing for fish cakes. As a result the appearance of these salmon fish cakes should not be a surprise.
They appear at a time of the year that is always very strange as a cook. That is because it is not quite summer but not really hearty comfort food weather either.
This recipe aims at filling that gap.
In short using the last of the winter vegetables before the new seasons veg arrives to create something a little lighter.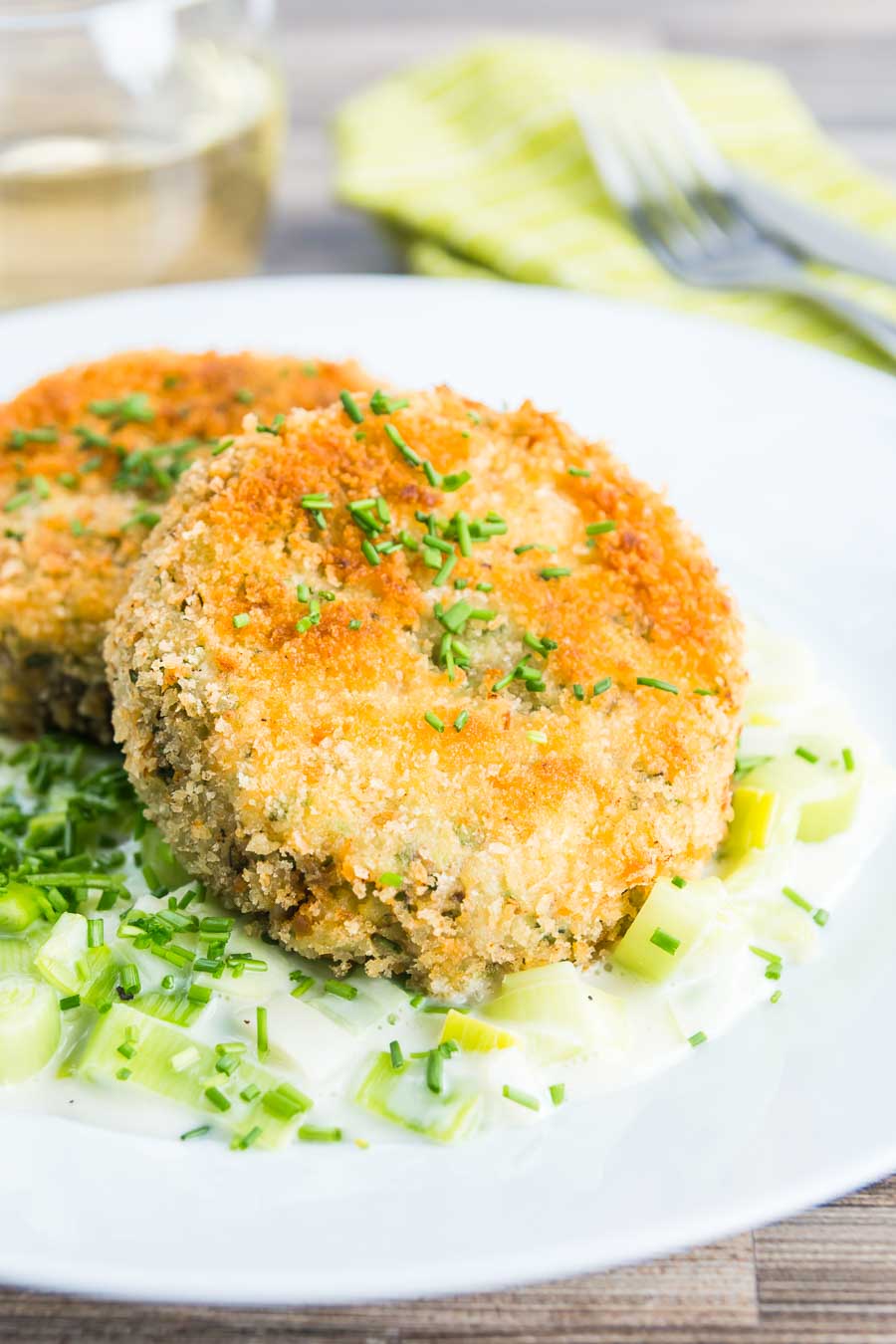 Canned Fish Aint Rubbish.
These salmon fish cakes are rounded out with some canned sardines. This adds a massive punch of flavour.
However, when I lived in the UK I would largely have turned up my nose at the idea of canned fish.
Well, shock of all shocks. In my 10 years here in Hungary I have learned that canned fish definitely has a place in the kitchen.
I now use the stuff a lot. Probably because there is little sea fish available here in the wild east of landlocked Hungary.
But you will find it in dishes as diverse as my Tuna Nicoise pasta salad through to my mackerel fish cakes along with many many more.
That is before we have even considered my exceptionally enthusiastic use of anchovies!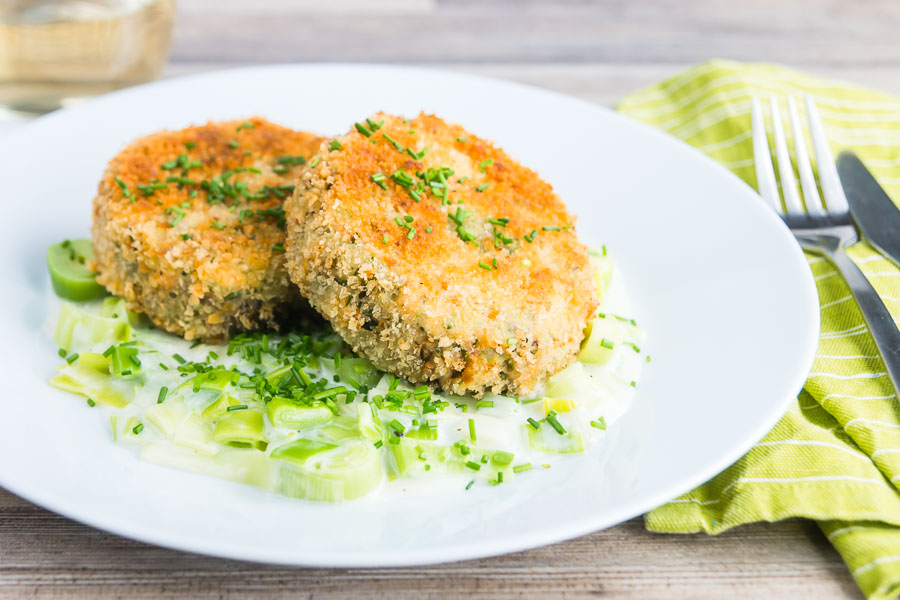 Festival Season Arrives!
Speaking of the time of the year it is festival season here in Hungary. Our village day is next weekend, a strange Hungarian phenomenon where each village throws a 'party'.
Our village name translates to "New Saint George" and as a result our party falls around St Georges Day.
A day where the population of our village goes from 180 to around 1,000.
Most importantly a day where there is a huge amount of drunkenness and dancing to terrible live music, all celebrating the start of the planting season… Which of course began a month ago!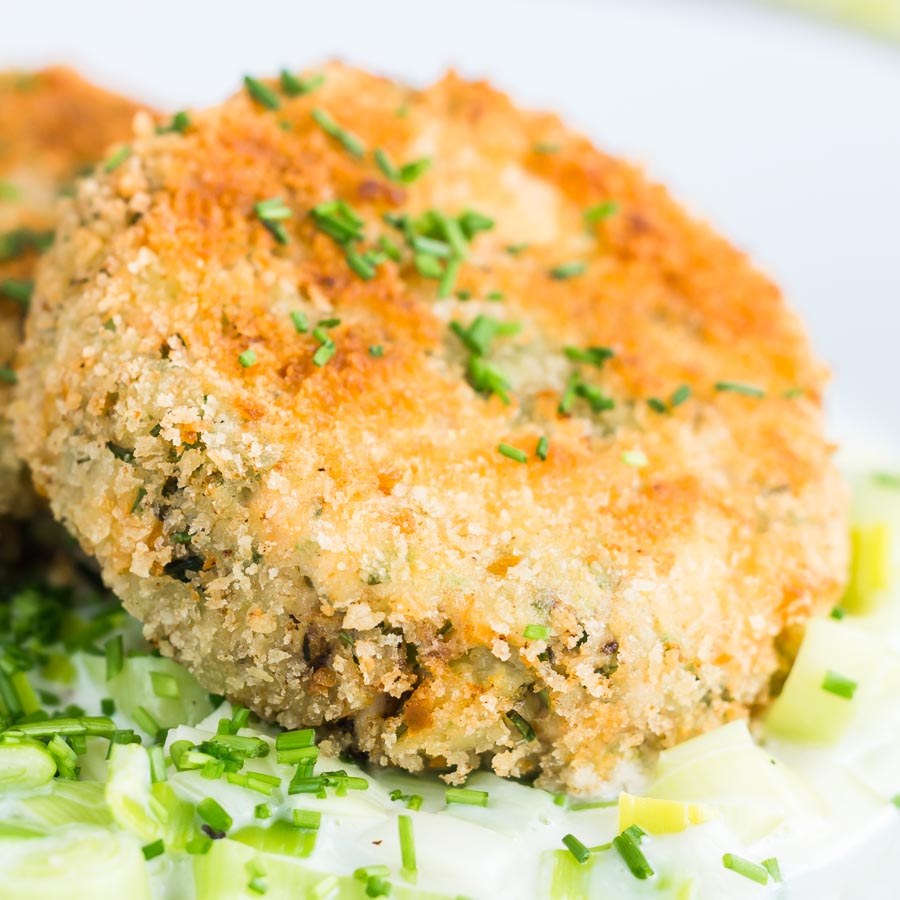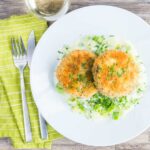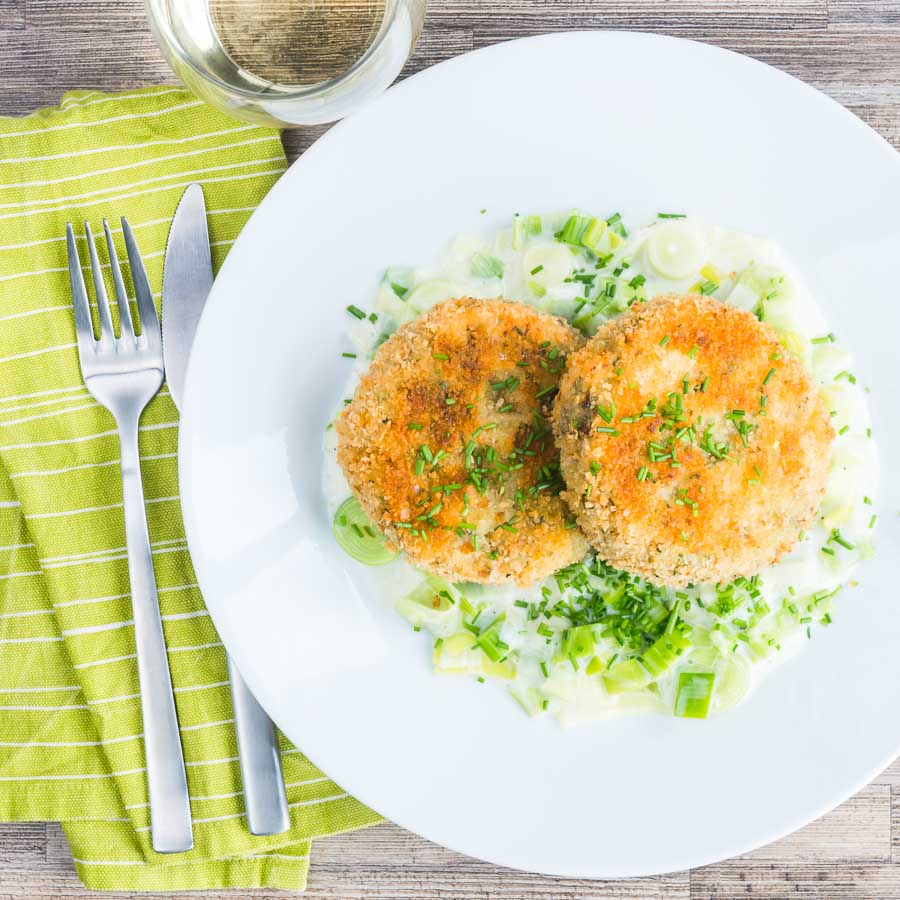 Sardine and Salmon Fish Cakes With Creamed Leeks
These wonderful sardine and salmon fish cakes are packed full of great spring flavours and come served with fantastic creamed leeks.
Ingredients
350

g

Potato

Something floury like Maris Piper, peeled and diced

250

g

Salmon

1/2

Tsp

Salt

1

Clove

Garlic

Finely chopped

1

Bay Leaf

1/2

Tsp

Dried Tarragon

75

ml

White Wine

90

g

Canned Sardines

Drained and roughly broken up

10

g

Chives

Chopped

50

g

Bread Crumbs

1

Egg

2

Tbsp

Flour

250

g

Leeks

Sliced into 5mm coins

100

ml

Cream

Salt and Pepper

To taste
Instructions
Bring a pan of salted water to the boil and cook the potatoes until soft.

Mash the potatoes until smoothed, do not use any butter or cream and allow to cool.

Place the salmon in the bowl with half a teaspoon of salt, the bay leaf, garlic, tarragon and white wine before covering with tin foil.

Bake at 180C or 350F for 15 minutes.

After 15 minutes remove and allow to cool for 5 minutes with the foil still on.

Flake up the fish, discard the skin and bay leaf then mix together the fish with the potatoes, sardines and chives and then form into 4 fish cakes using enough liquid as necessary to hold shape.

Dip the fish cakes into the flour, then the egg and then the breadcrumbs to coat.

Set these aside to firm in the refrigerator for 30 minutes.

Bring a pan of salted water to the boil and blanch the leeks for 2 mintues.

Drain and transfer to a frying pan, then season with salt and pepper before pouring in the cream and cooking for 5-7 minutes.

Whilst the leeks are cooking fry the fish cakes in oil until golden brown and warmed through.

Serve with lots more chopped chives.
NEVER MISS A RECIPE:
Get your Weekly Update Email!