Duck breast with plum sauce a a nice play on a classic combination that is stupidly quick and easy to cook and is always a bit of a crowd pleaser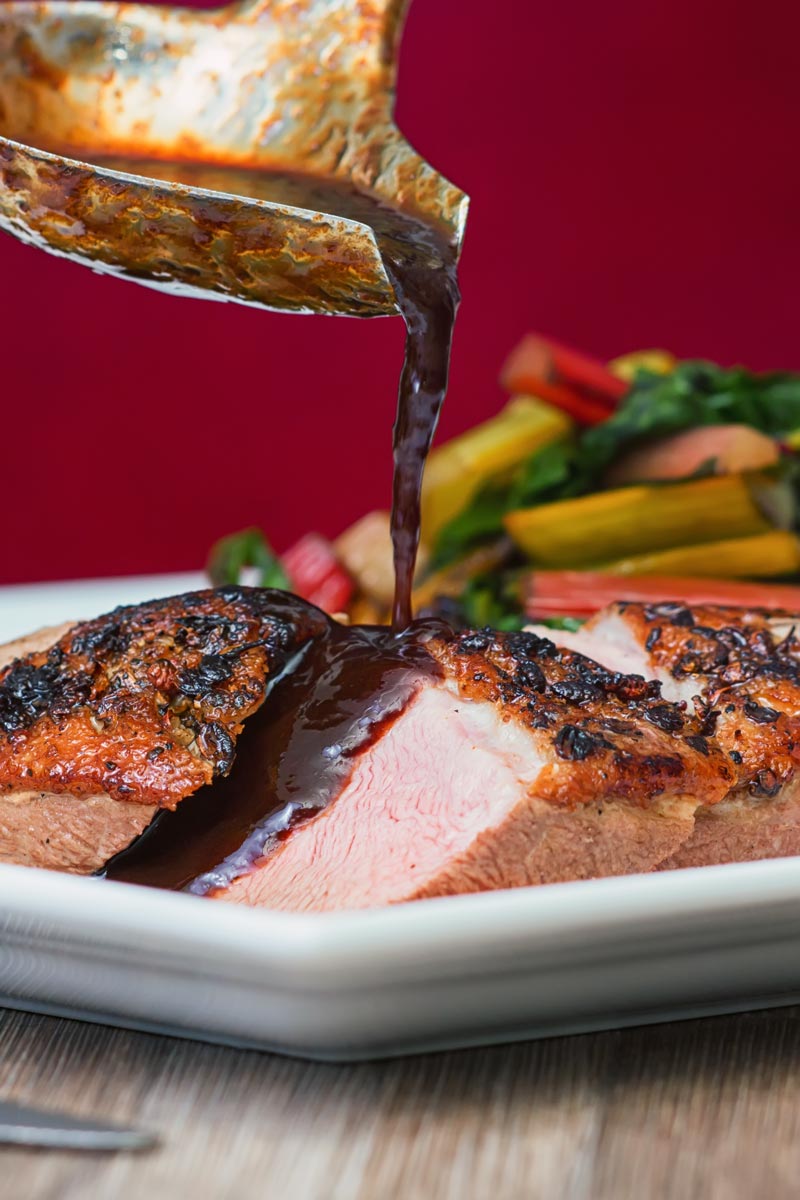 Duck seems to have a great affinity with plum sauce and my absolute favourite way to have it is with a whole roasted duck breast that is wonderfully rosy pink in the middle. I am certainly not one of those people that balk at the idea of meat that is cooked to varying degrees of rare or medium.
But I am equally not one of those people that tell others what they should like either. So I will give some approximate cooking times for duck breast for varying degrees of 'well done ness' further down the page.
Duck breast is a fairly rare treat for us and I am not sure why because it is relatively cheap here in Hungary and I really should cook with it more.
I may be going soft and having half a dozen of the comedic creatures running around our garden all year long is having some influence. Don't tell my friends though. However the annual tradition of making plum sauce in the Jones household almost always sees duck on the menu!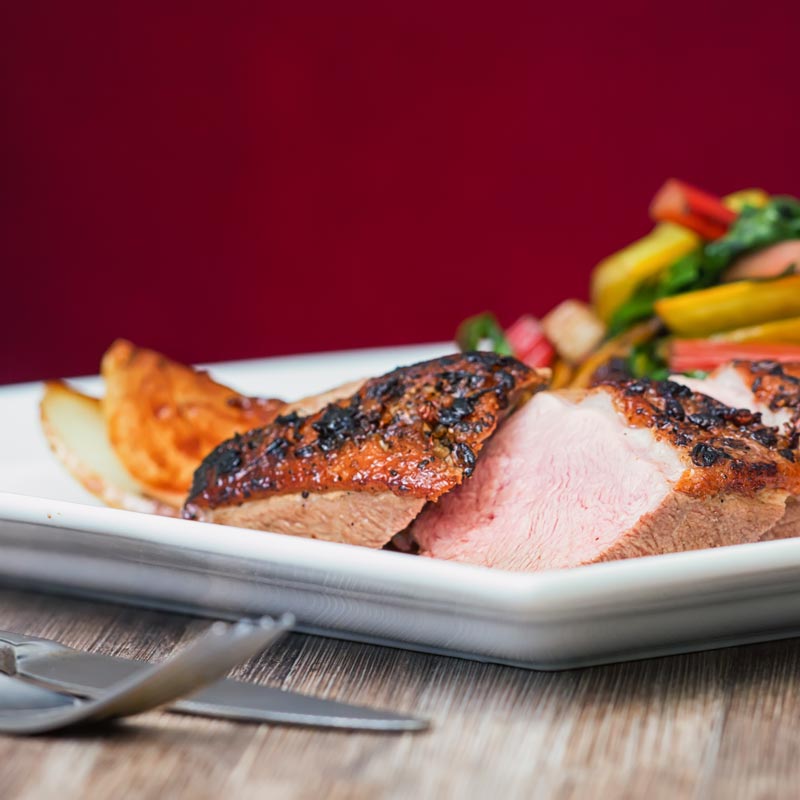 It seems to be a meat that many struggle to cook.
I personally think it is all down to the fact it is cooked far too long and rested for far too short a time even if you like your duck breast well done it takes no time at all for it to cook and you are left with the most tender juicy piece of meat with so much more flavour than chicken.
I know I have banged on about this before but the key to roasting any meat is to use a meat thermometer.
I am not a kitchen gadget freak, in fact beyond my stick blender and a meat grinder all I own is my trusty meat thermometer. Simply put the probe into the thickest part of the meat as soon as you take it out of the oven take the reading and set it to rest once you have reached your desired cooking point.
Internal temperatures for Roast Duck Breast.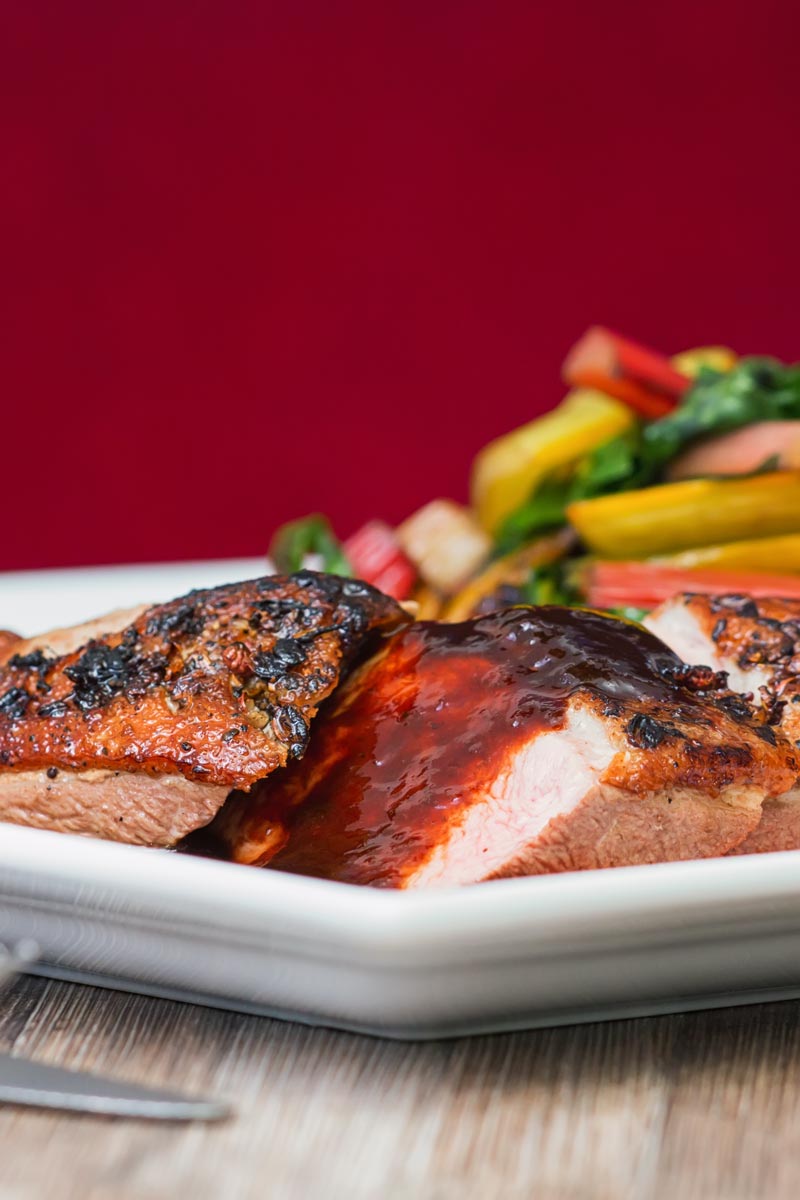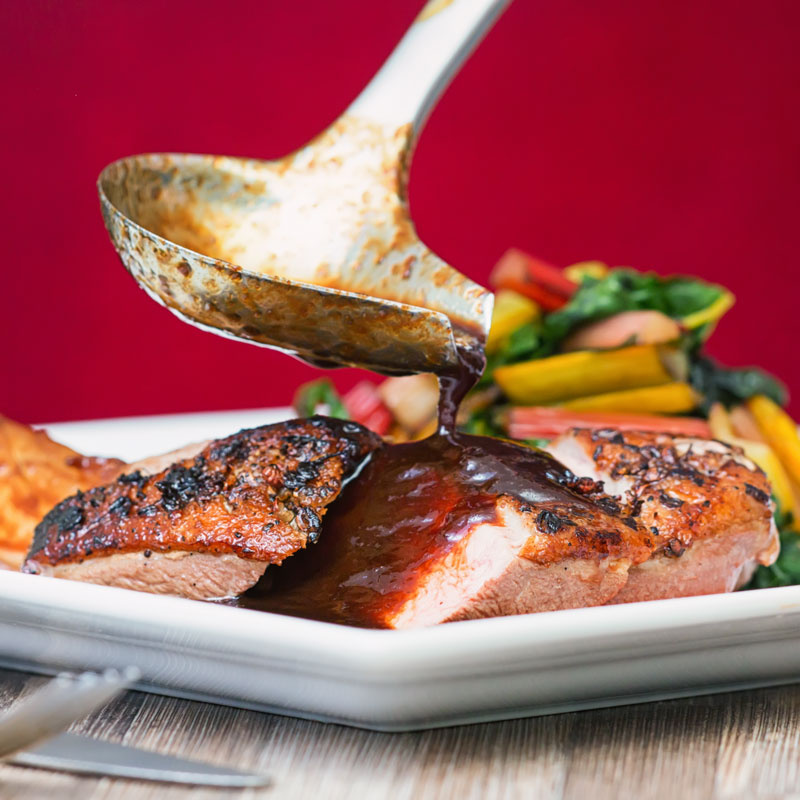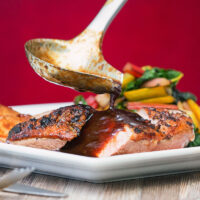 Szechuan Duck Breast with Plum Sauce
Duck breast with plum sauce a a nice play on a classic combination that is stupidly quick and easy to cook and is always a bit of a crowd pleaser
Ingredients
2 Duck Breasts
1 Onion, Top and tail the onion and slice into 8 wedges
1/2 Tablespoon Szechuan Pepper Corns
Salt and Black Pepper
150 ml Plum Sauce, It is really easy to make your own, check out my recipe here
Instructions
Preheat your oven to 200°C
Toast off the Szechuan pepper corns in a dry pan over a medium high heat for two minutes and grind in either a pestle and mortar or a spice grinder
Turn up the heat under the pan to a high heat
Take your duck breasts and ensure that the skin is very dry and then score in a cross hatch pattern about 1cm regular intervals ensuring that you do not cut through to the meat
Sprinkle over the Szechuan pepper and then add a good grind of black pepper and a generous grind of sea salt
Place both duck breasts skin down in the dry hot pan and allow them to sit there and do not move them. As they sear for 4-5 minutes the fat will begin to render from the skin, as this happens through in the onion wedges and check to see that the duck skin has a nice colour
Once the duck fat has rendered and a nice colour has appeared on the duck skin flip over the breast on to the meat side and transfer into the preheated oven and cook for 10-12 minutes
There is a guide to the internal temperature of a duck breast just to the left
When cooked to the desired stage remove from the oven and allow to rest for 3-4 minutes
In the still hot pan add the plum sauce to the onion wedges and bring to temperature then serve with the duck breast
Nutrition Information:
Yield:

2
Serving Size:

1
Amount Per Serving:
Calories:

777
Total Fat:

28g
Saturated Fat:

7g
Trans Fat:

0g
Unsaturated Fat:

18g
Cholesterol:

326mg
Sodium:

1067mg
Carbohydrates:

67g
Fiber:

4g
Sugar:

7g
Protein:

63g
Calorific details are provided by a third-party application and are to be used as indicative figures only.