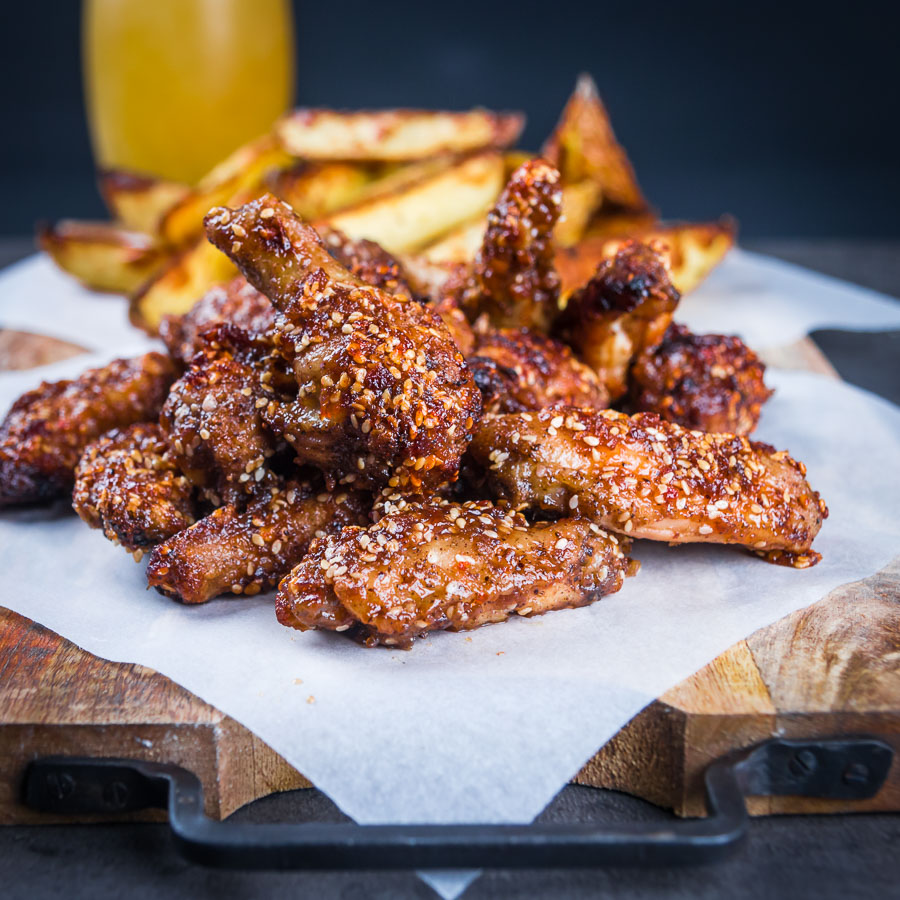 Date and Chili Buffalo Chicken Wings, Grab Your Chapstick!
All things considered buffalo chicken wings are my favourite finger food… And for me they need to be sticky sweet and spicy hot because that's the way I roll! These date and chili buffalo chicken wings unsurprisingly tick both of those boxes.
The chili world seems to have gone crazy of late with ever hotter bastard varieties being developed, but for me the big boy chili is the scotch bonnet. Now the scotch bonnet is very similar to the habanero in terms of punch however the sweet flavour reserves it's place in my favourite list. Before you cry foul, it is without question true that all chillies have their own flavour, all very different to each other.
I know one regular ready who will think that statement is utter nonsense, but your choice of chili can dramatically impact on both the flavour and spice level of a dish.
However these wings do come with a word of warning, do not wipe your eyes after preparing them, you will cry… Well I cried!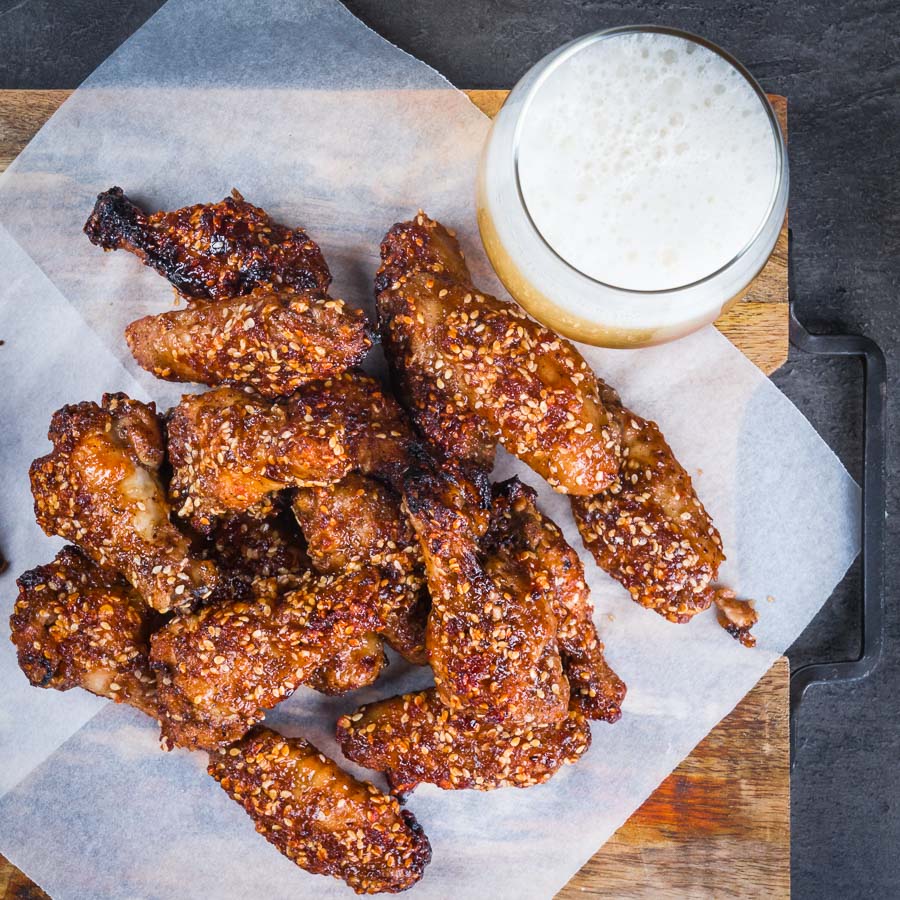 A Sweet Hot Date!
The second ingredient of note in these buffalo wings is dates, surprisingly to me they do not appear in more glaze recipes. They are gloriously sweet and sticky and as a result when stewed down with a little vinegar and sugar they form a perfect sweet and sour glaze.
In fact dates have long been used as a sweetener, particularly when the cost of sugar was so high!
I adore cooking wings, these date and chili bad boys join 3 other wing recipes here on Krumpli and because I am that way inclined I am now 2 and 2 on baked and grilled. As a result my next wings have to be fried, because well because balance needs to be restored!
Other wing recipe on Krumpli: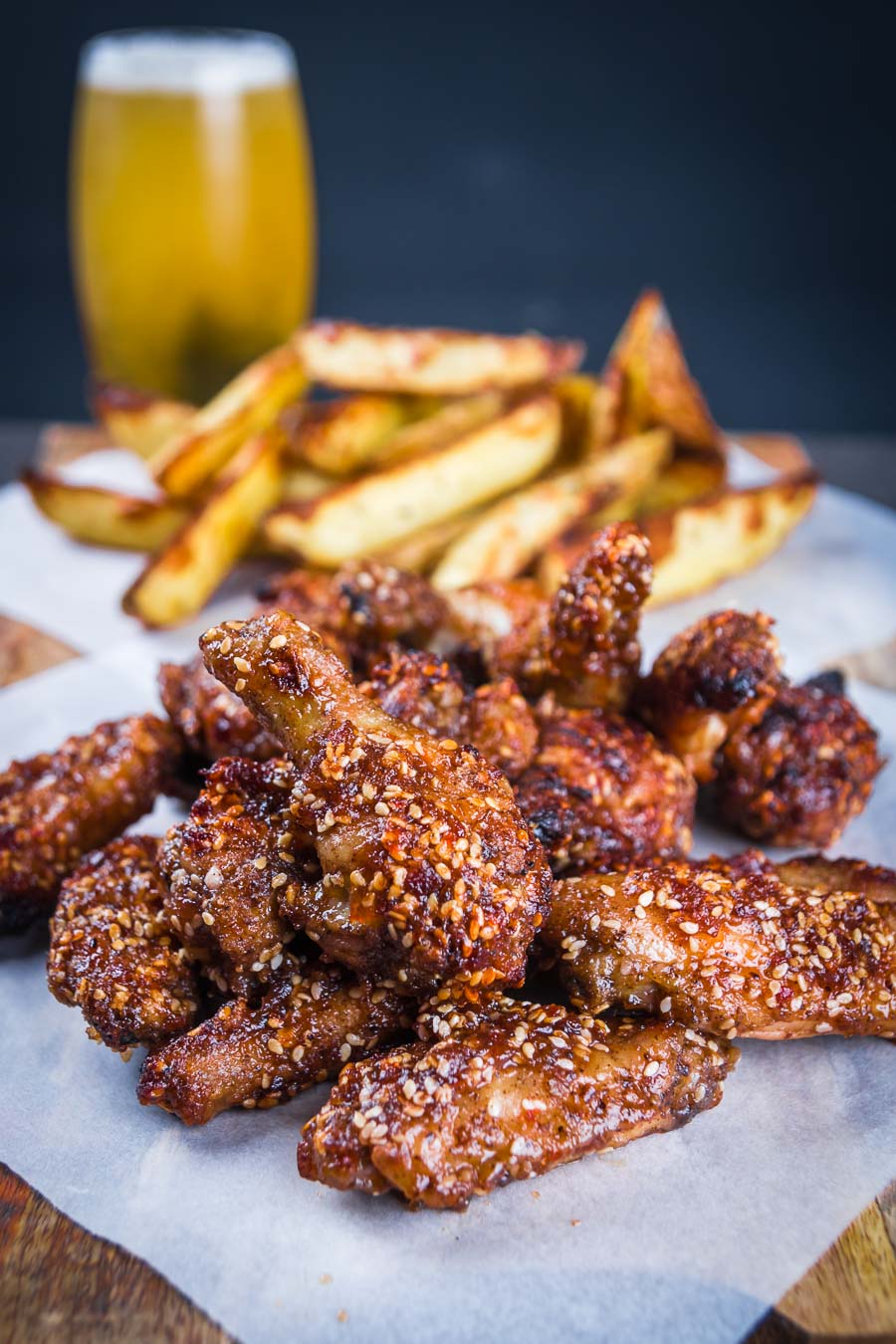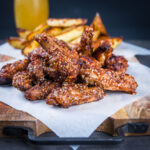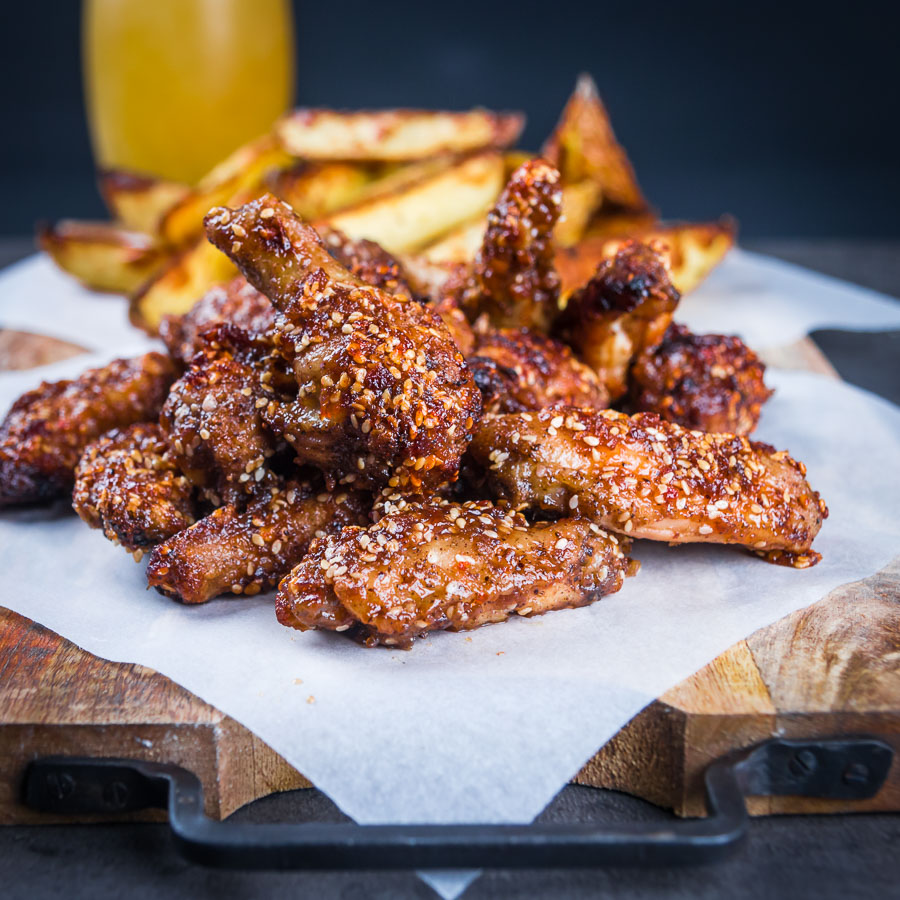 Date and Chili Buffalo Chicken Wings
You can't beat buffalo chicken wings as finger food and these are pimped up with dates and a scotch bonnet chili in the glaze. Definitely not for the feint of heart!
Ingredients
1

kg

Chicken Wings:

Separated into winglets and drumettes.

1

Tsp

Cumin.

2

Tsp

Sumac.

2

Tbsp

Cornflour.

Corn starch on the US.

1

Tsp

Coarse Sea Salt.

1

Tbsp

Olive Oil.

50

g

Dates.

1

Scotch Bonnet Chili.

150

g

Brown Sugar.

2

Tbsp

Sesame Seeds.

75

ml

Water.
Instructions
Coat the wings in the oil.

Mix together the cumin, sumac, cornflour and salt and then toss over the wings to coat.

Arrange on a baking tray and cook for 40 minutes at 200C or 400F,

Whilst the chicken is cooking blend the dates chili and red wine vinegar in a blender to form a paste.

Put this paste in a pan and then add the brown sugar, water and sesame seeds and bring to a boil then reduce by half.

After the chicken has been cooking for 40 minutes, remove and coat in the sauce and then return to the oven for 10 minutes.