Grilled trout over an open flame could not be easier to cook and lets face it, fish cooked over an open flame is a thing of great beauty.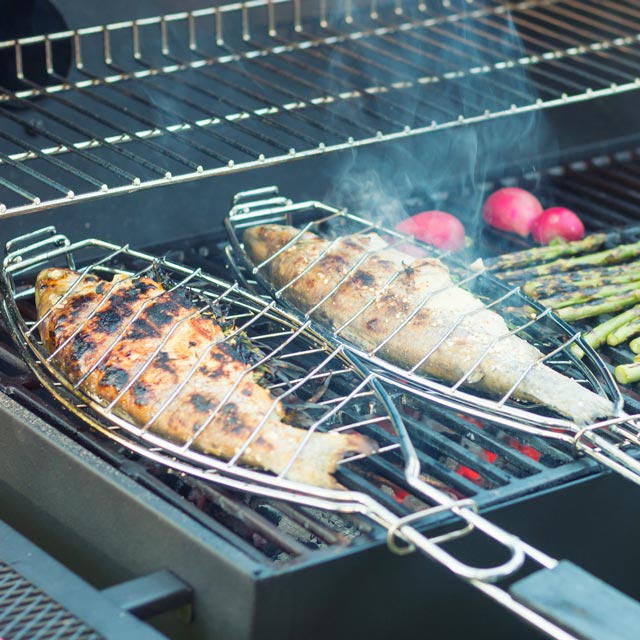 Well my grilled trout recipe represents a bug change in cooking for me this summer, I went out to purchase some picture hooks with my wife on Friday last week and ended up coming home with a new barbecue.
As far as I am concerned fish is my idea of heaven when cooked on a grill so had to hunt down some fish to christen it. What I really wanted was mackerel but could not find any so plumped for some grilled trout dug out of our local river/lake (its's complicated).
It is frightfully expensive out here but is well worth it as far as I am concerned.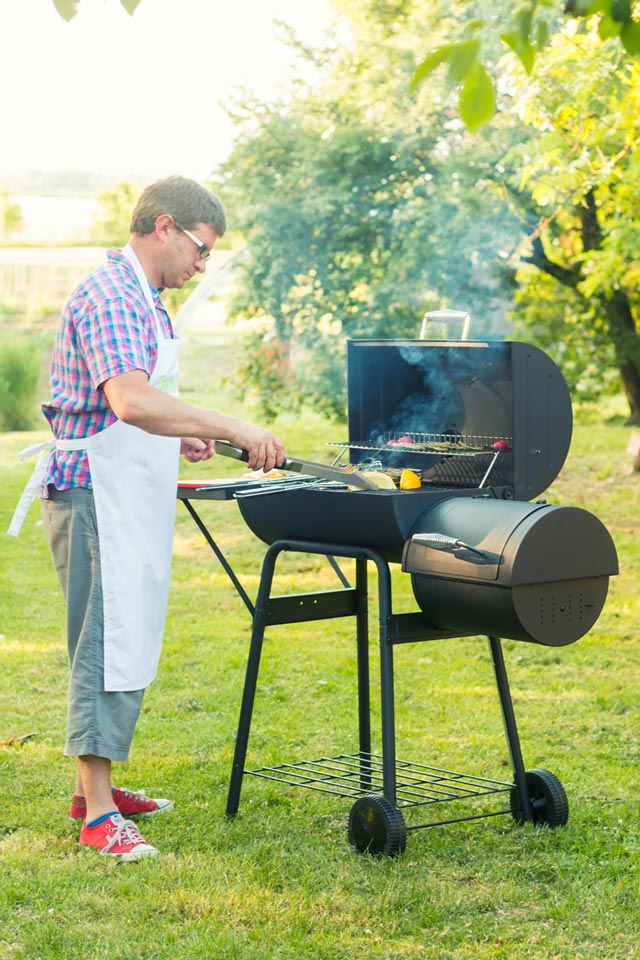 I have not cooked on a grill in the garden since November 2008, a date burned into my mind!
It was our first year in Hungary and we had a lot of work to do on our house, so we had no kitchen until very late in the year and cooking on a grill in the garden in temperatures as low as -10°c during the day kinda killed the fun for me.
But we have been talking tenuously about getting something new for about a year or so but never got round to it, but I am so glad I did.
It is wonderful to be able to spend time in the garden with a beer rather than in the kitchen, I will be cooking like this a lot over the coming months and most of these recipes are tried and tested on the cooker but I hope you enjoy my journey in translating them to the grill.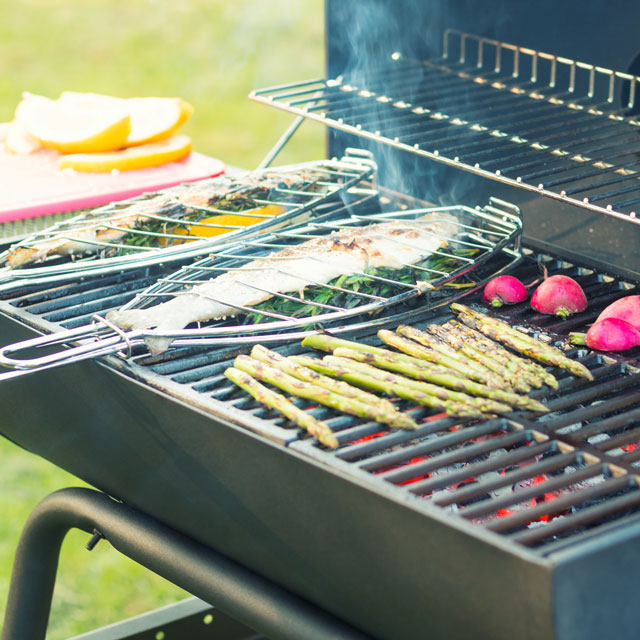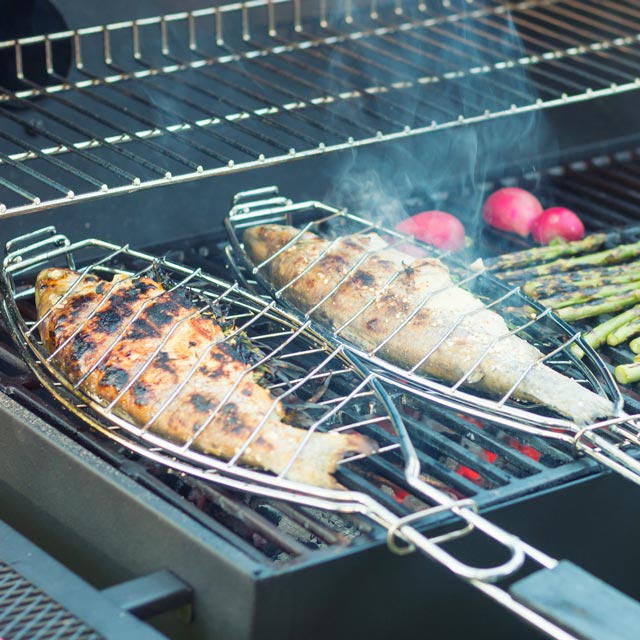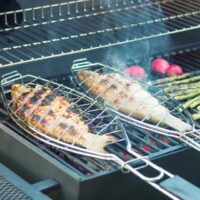 Grilled Trout: Tarragon and Lemon
Grilled trout over an open flame could not be easier to cook and lets face it, fish cooked over an open flame is a thing of great beauty.
Ingredients
2 Trout
1 Whole Lemon, If your lemons are small use two cut into half and then into 2 wedges and then slice the other half
Tarragon, A good fist full!
Sea Salt, A good pinch
Freshly ground Pepper
12 Asparagus, Optional
12 Radish, Optional
Instructions
Begin with your fresh trout and season the cavity with salt and pepper.
Then stuff the cavity with some slices of lemon and then pack in lots of tarragon, don't be mean this is all about flavour so stuff as much of that aniseed goodness as you can get in there.
I like to use fish holders when I cook fish on a bbq, it allows me to stuff more and flip easier although this is not required.
Now make sure that you brush a little oil on the grill before you begin to cook to prevent the fish from sticking.
Now add the fish and cook, it should take between 5-7 minutes each side.
If you are adding the asparagus and radish grill them off for a couple of minutes moving the asparagus to griddle all sides.
Notes
I served this with the last of our asparagus harvest and some radishes, simply grilled for a few minutes.
Nutrition Information:
Yield:

2
Serving Size:

1
Amount Per Serving:
Calories:

247
Total Fat:

8g
Saturated Fat:

2g
Trans Fat:

0g
Unsaturated Fat:

5g
Cholesterol:

46mg
Sodium:

149mg
Carbohydrates:

26g
Fiber:

7g
Sugar:

4g
Protein:

26g
Calorific details are provided by a third-party application and are to be used as indicative figures only.