NEVER MISS A RECIPE: Get your Weekly Update Email!
This Salmon Pasta is lifted with some simple yet fresh ingredients, basil, tomatoes and onions from my garden. It makes for a light but filling quick meal!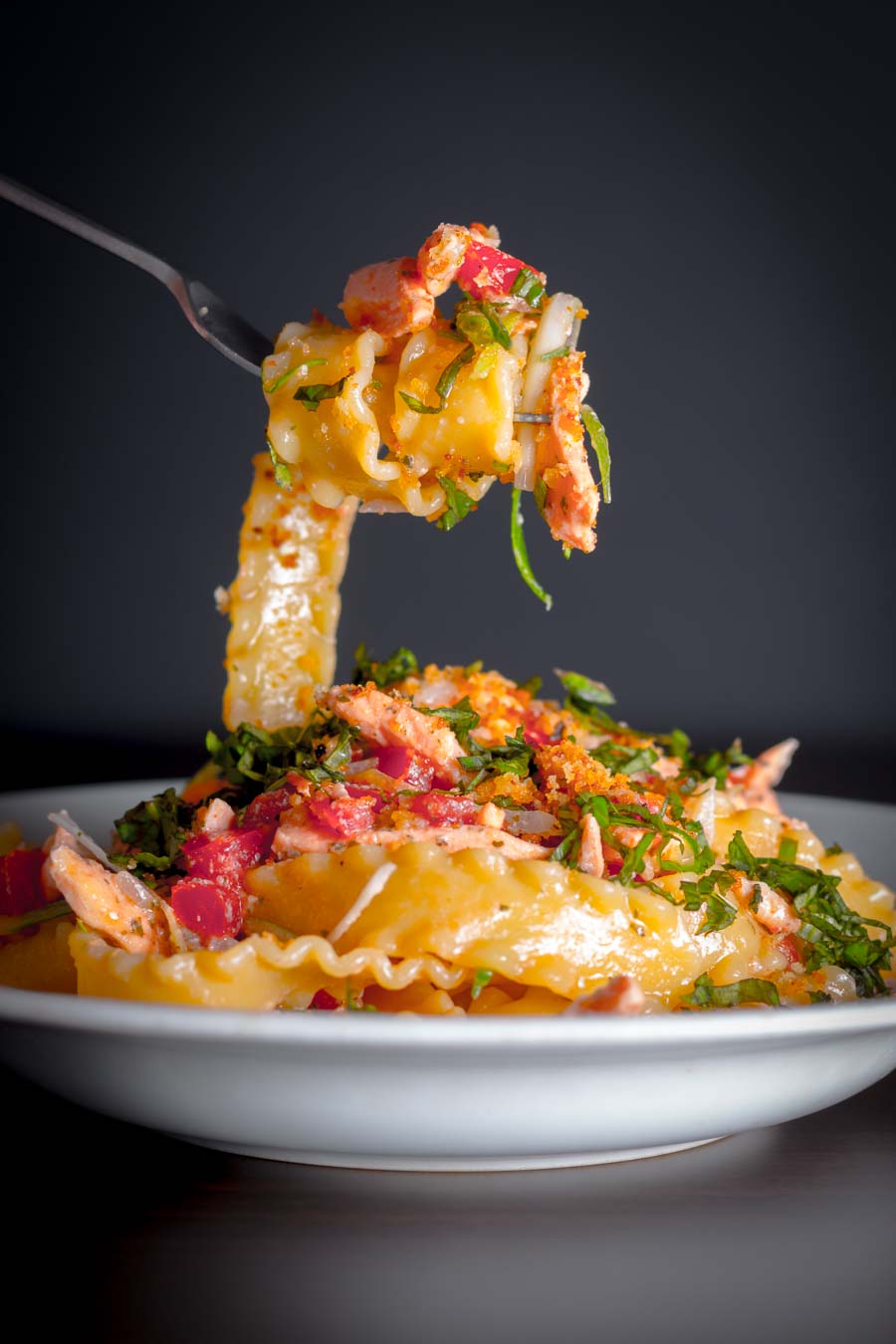 Summer Tomato and Salmon Pasta.
I am still rocking some relatively light meals that are a little light on the meat front after eating bucket loads of the stuff in the last couple of weeks. This glorious salmon pasta recipe is just part of that!
We have spent the last few days without any electricity. Scheduled powers outages in our village from 8am till 4pm. Fortunately, this allowed us to really get in the garden do a load of chores.
We have also been out shopping far more than usual. Primarily with the aim of not getting round to those chores I just mentioned. On our journeys, we happened upon some awesome salmon and just had to buy it.
This salmon pasta dish is a bit of a twist on a dish that I tend to make with canned salmon. But it really does sing when paired with fresh salmon.
Salmon and pasta may sound like an unusual combination but it is actually really rather common!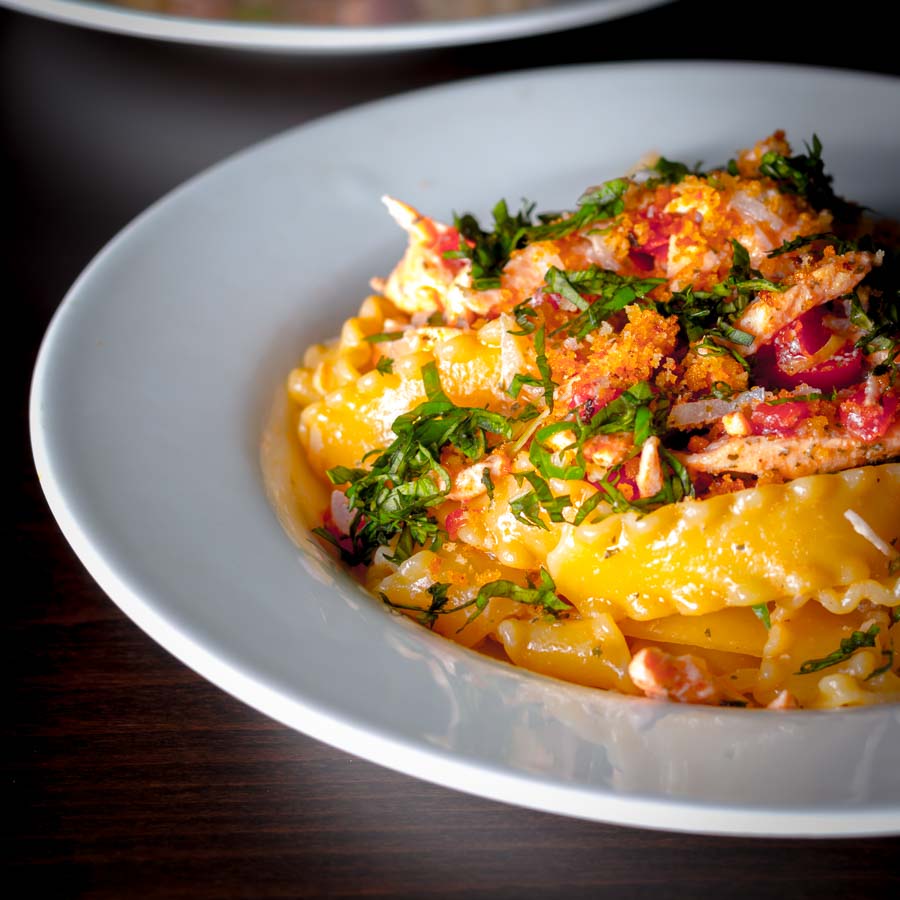 Eating From The Garden
I really love this time of year, most of the remaining ingredients for this great salmon pasta recipe are all courtesy of months of hard work. Our tomatoes, herbs, and onions are all looking pretty spot on this year.
The herb success is more than a little unusual. We have been doing this for 7 years and always fail at growing herbs.
This year we have loads of them, no idea why because we have done nothing different. The conditions have largely been the same as usual and I have not made any sacrifices.
As a result, I am putting it down to Mother Nature being the usual fickle witch! A fact that confuses my very simple thinking brain!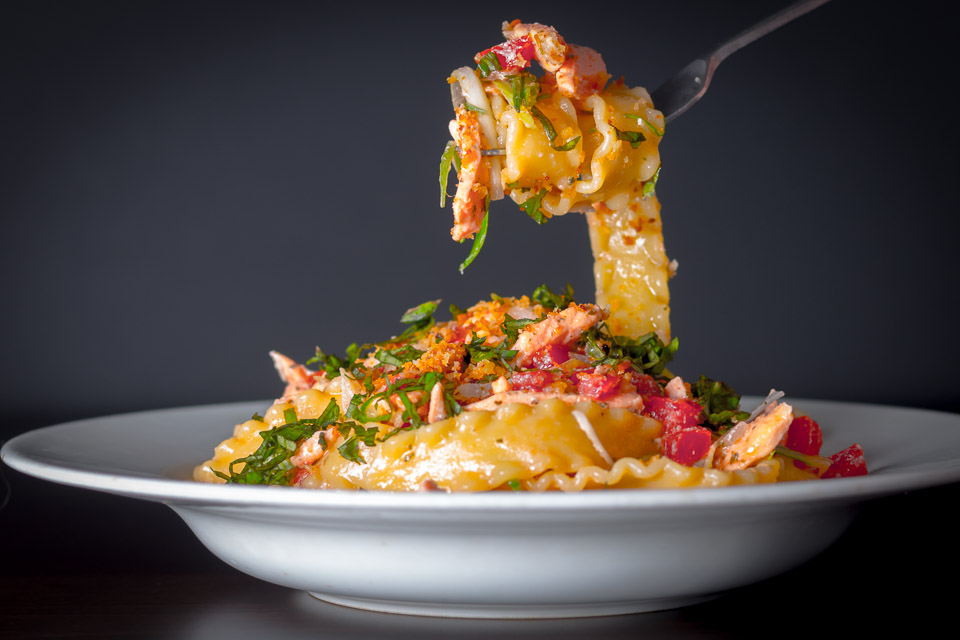 Slowing Down!
Not only is the produce all looking pretty damn foxy outside we are approaching the height of summer which means our workload really does scale back. Most of our early crops are out of the ground and set aside for later use.
The long hot and dry days also mean that the grass is not growing. This means it no longer takes 6 hours to mow the garden.
All we now need to do is water every couple of days. Harvest a few bits and pieces and then enjoy the summer! As a result you should expect to see less fast meals like this salmon and pasta recipe and more involved cooking!
We also have lots planned and I am looking forward to getting out into the Hungarian Countryside.
May I be so bold to suggest that you hit me up on that there Instagram thingywatsit, I do not just post food over there so if you want a wee slice of Hungarian summer hop on over and follow me!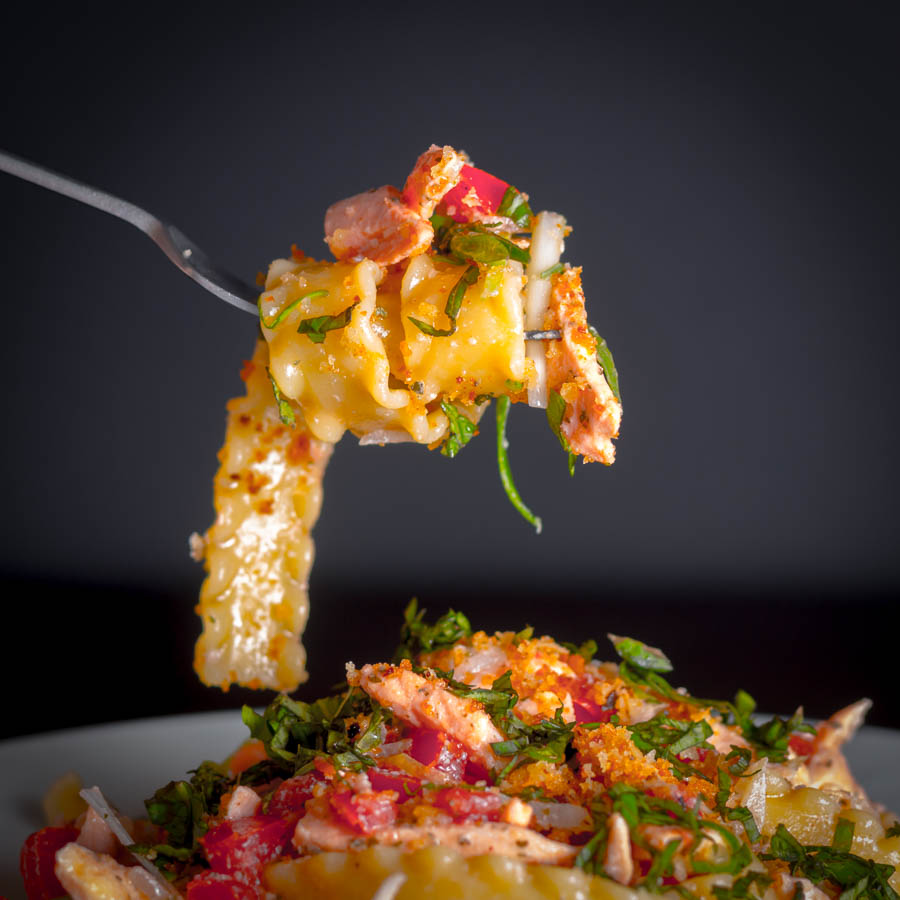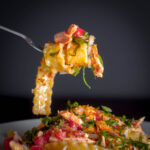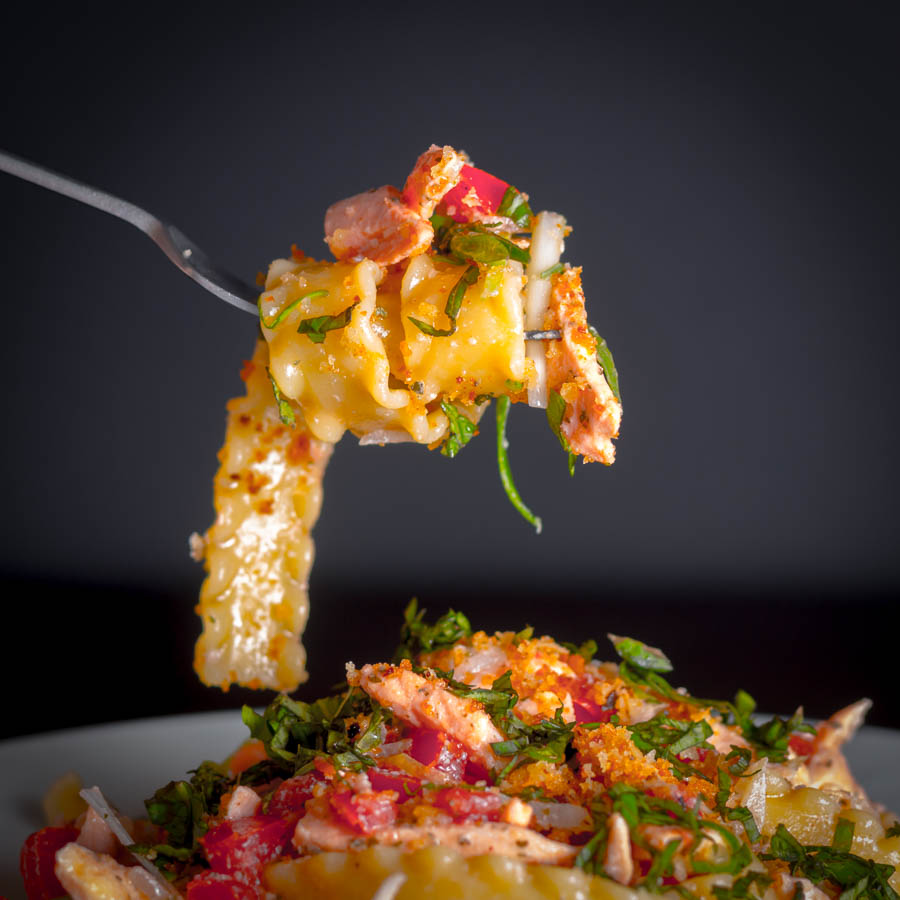 Quick Summer Tomato and Salmon Pasta
This Salmon Pasta is lifted with some simple yet fresh ingredients from my garden and makes a light but filling quick meal!
Ingredients
300

g

Salmon Fillet

Skinned Boned and cut into batons about 3mm by 5cm long

3

Tbsp

Bread Crumbs

5

Tbsp

Olive Oil

1

Tbsp

Lemon Juice

1

Shallot

Finely Diced

2

Tbsp

Fresh Parsley

Finely Chopped

2

Spring Onions

Cut into 5cm lengths and then sliced as finely as you can

125

g

Plum Tomatoes

If you can not get plum find something fleshy rather than something with loads of seed, deseed and cut into a fine dice

125

g

Flat Pasta

I use Mafaldine but Fettuccine would work just as well

Salt and Pepper to taste

20

Fresh Basil Leaves

Rolled in your hand and then finely sliced
Instructions
Before you put on your pasta water, marinade the salmon with the shallot, parsley, 1 tbsp of olive oil and 1 Tbsp of lemon juice.

Cook your pasta as per instructions.

You will need to do a little calculation here as cooking off the salmon will take around 2-3 minutes and you do not want nasty dry salmon.

Add the remaining 2 tablespoons of olive oil to a pan over a medium high heat and toast off the bread crumbs, when golden set aside on a piece of kitchen towel.

Clean out the pan and around 3 minutes before the pasta is ready to come out of the water add in a further 2 tablespoons of olive oil and saute the salmon and shallot mix.

One minute later add in the tomatoes and the salad onions and continue to saute for a further 2 minutes until the salmon is just cooked.

Drain the pasta and add it into the pan with the salmon and stir to combine.

Test for seasoning adding salt and pepper as required and even a little squeeze of lemon juice if you like.

Finally sprinkle over the breadcrumbs and the finely sliced basil leaves.
Recipe Notes
Given that this is a quick cooking dish be minded to get all of your ingredients prepared before you start cooking.
NEVER MISS A RECIPE: Get your Weekly Update Email!