Hot and sour soup is a staple of Chinese restaurants and a personal favourite, this vegetarian version runs with tofu and shiitake mushrooms.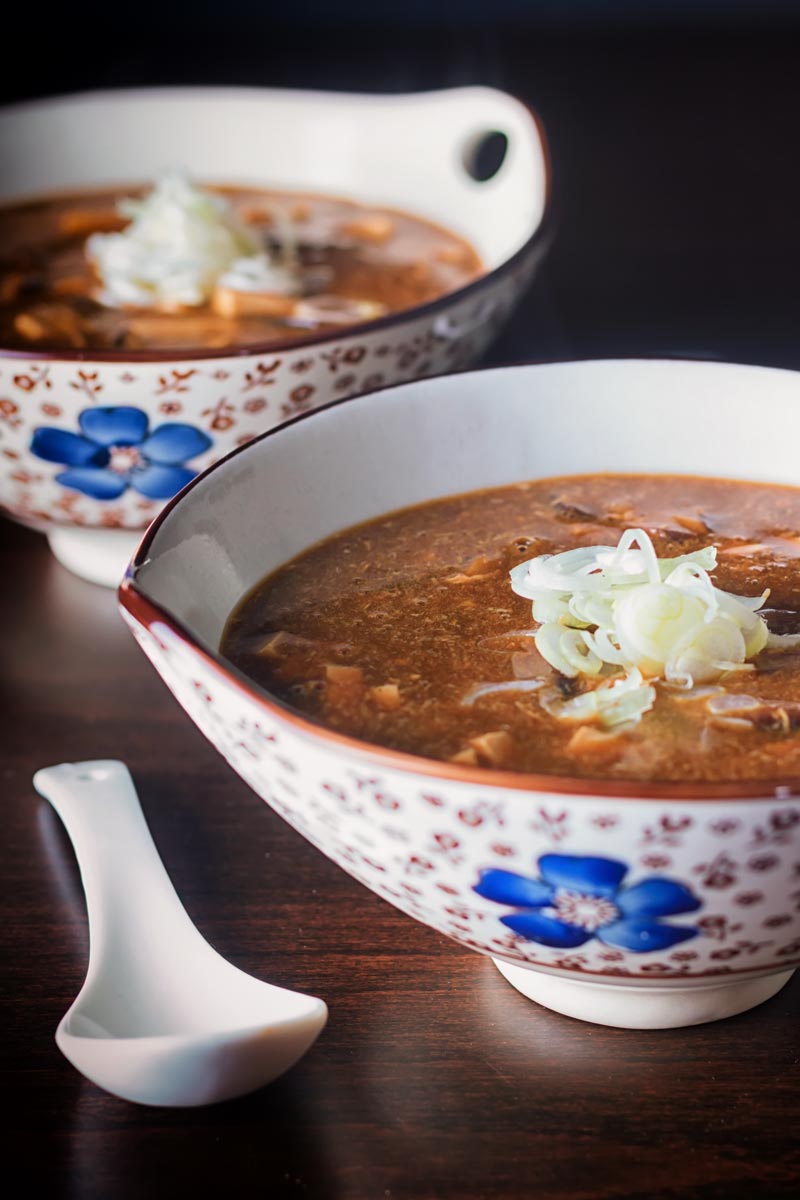 Hot and Sour Soup.
Hot and Sour Soup is a commonplace dish in Chinese restaurants around the world.
It is a dish that I adore and as odd as it may sound the best hot and sour soup I have tried was in Budapest.
A restaurant, that despite our hunting, we have been unable to find again. It is also and one that we cannot remember the name of, go figure!
In our defence, we are country folk so a trip to the big city always results in distractions.
'OOooo that looks nice we will eat in there and come back for the Chinese another time' kinda thing!
I digress, the one thing that really stood out was the Shitake Mushroom and Tofu mix which gave it such a beautiful and silky texture.
It is in stark contrast to my other iteration of this idea which is a hot and sour shrimp soup.
This soup recipe is my way of rectifying that loss and having a Chinese Hot and Sour Soup recipe ready all of the time.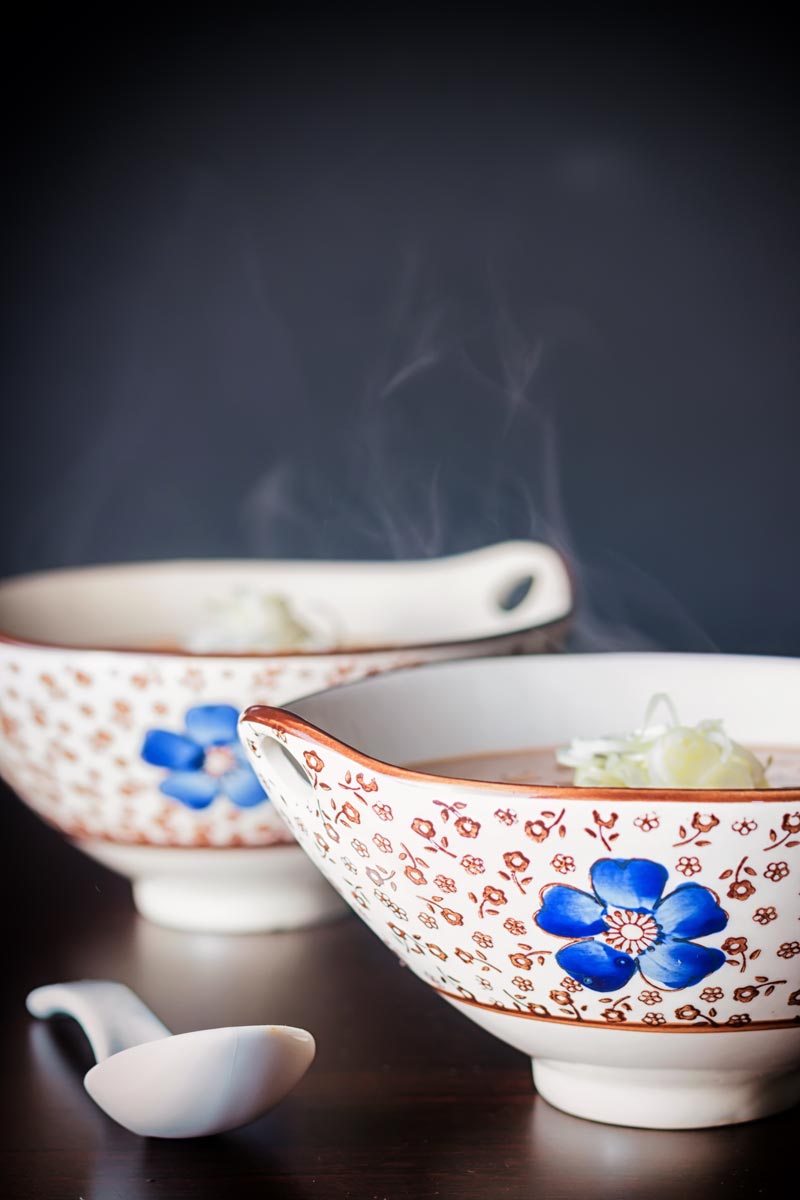 Asian Soup Recipes.
This hot and sour soup recipe is very different to the other Asian soup recipes I have here on my site.
This recipe is essentially a light and simple egg drop soup made as a lunch or starter.
As a geenral rule most of the soups I make are much heartier and as a result, use noodles.
If you are looking for something with a little more bodycheck out these Asian Soup recipes.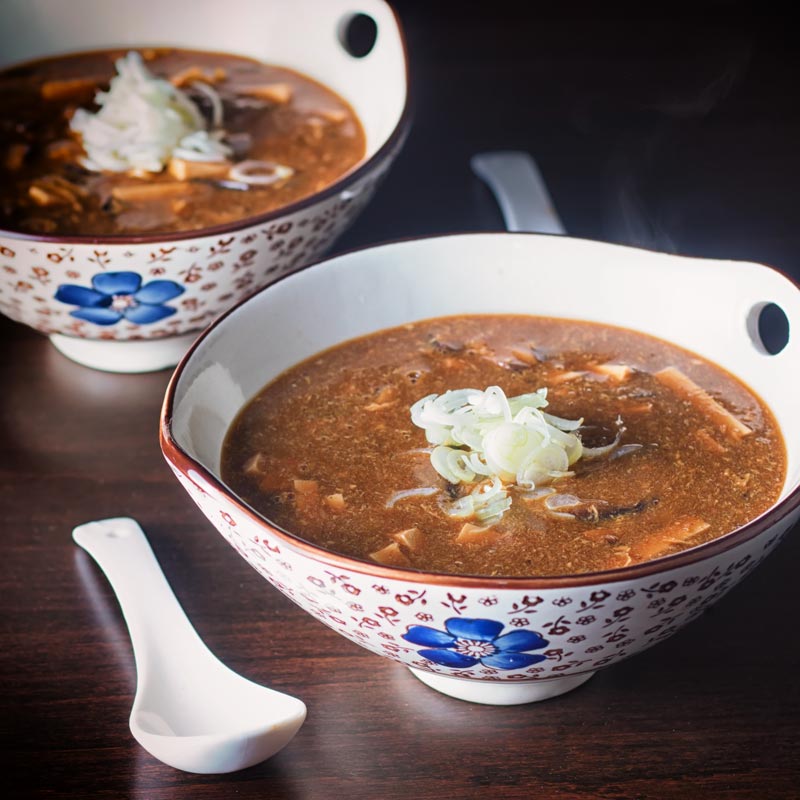 Cooking with Tofu.
Now tofu is far from my favourite ingredient, in fact, I am really not that keen on it. Food that has no flavour has little place on my plate, well usually. It tastes fantastic in this crispy fried tofu recipe!
But the aim of this recipe was to recreate something I tried and loved. For this recipe it just has to be tofu, it is a texture thing!
The flavours in this hot and sour soup are relatively simple and relatively common to any one who cooks Chinese or Asian food.
The cooking is really very simple and stripped back.
As a result, this soup takes just 25 minutes to cook from start to finish.
I must stress though that you can rapidly come undone if all of your preparation is not done in advance, this dish flies by really quickly!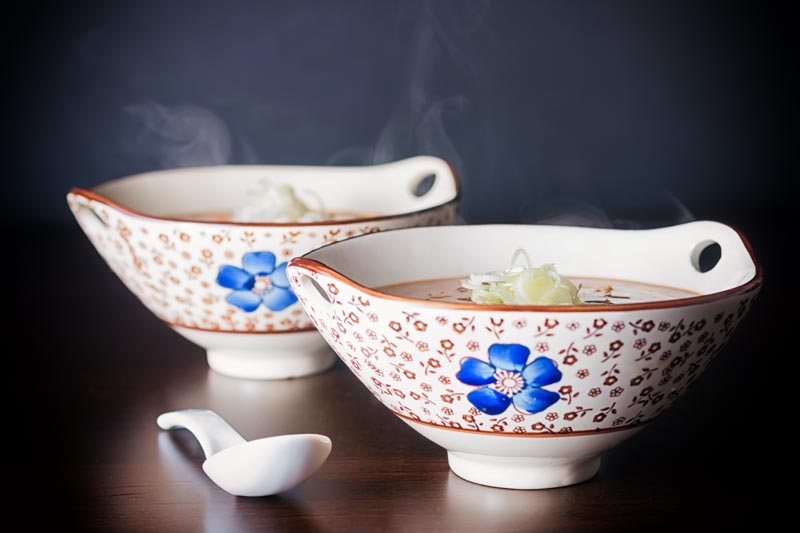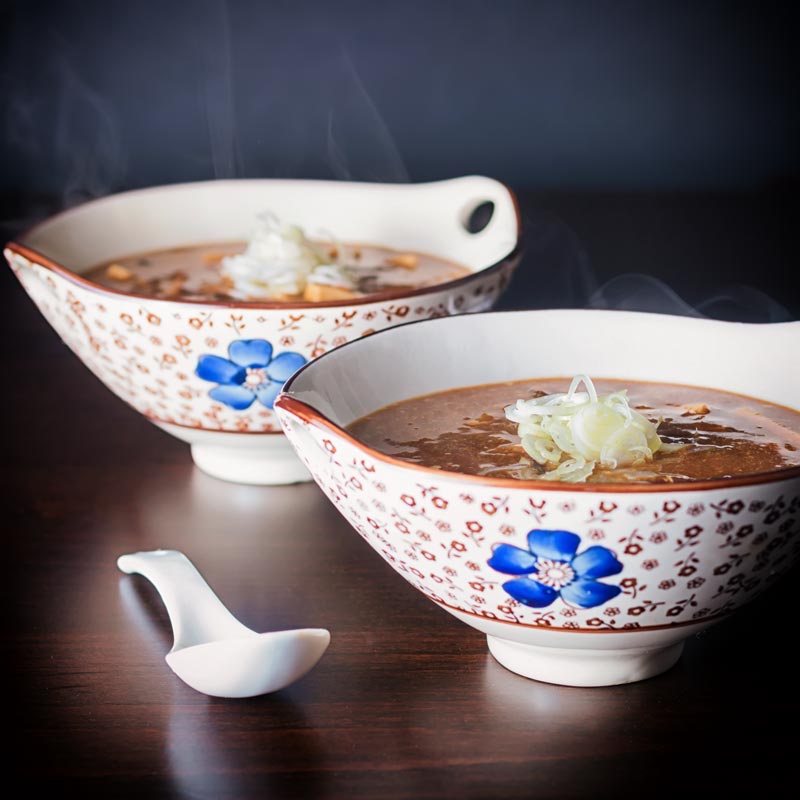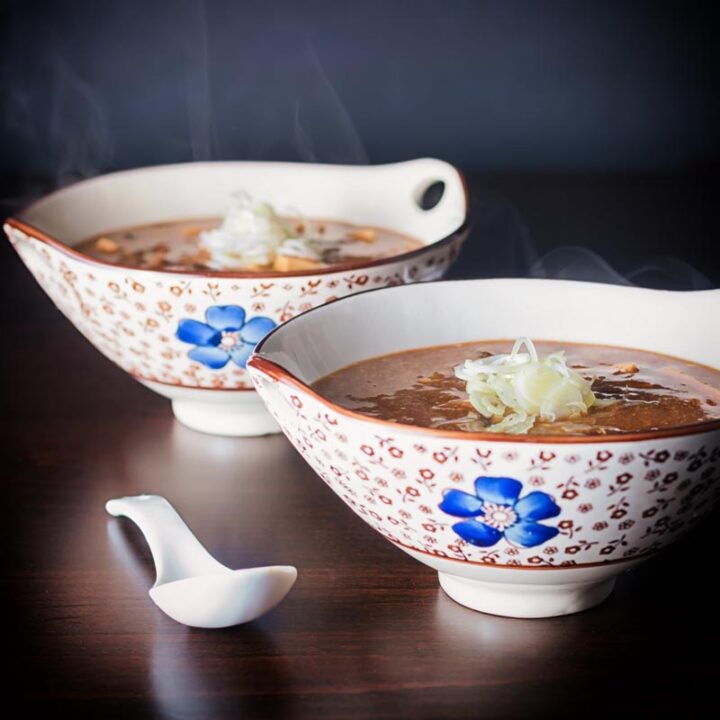 Hot and Sour Soup
Hot and sour soup is a staple of Chinese restaurants and a personal favourite, this vegetarian version runs with tofu and shiitake mushrooms and is ready in less than 30 minutes.
Ingredients
150 g Firm Silken Tofu
125 g Shiitake Mushrooms
500 ml Vegetable Stock
1 Hot Green Chili Pepper
20 g Ginger
1 Garlic Clove
1 Tsp Dark Soy Sauce
2 Tsp Light Soy Sauce
3 Tsp Chinkiang Vinegar
2 Tsp Sesame Oil
1 Tbsp Cornflower
1 Spring Onion
1 Egg
1 Tbsp Cooking Oil
Instructions
Slice the Tofu into batons 3mm in profile and 2cm in length.
Thinly slice the mushrooms.
Slice the chili, cut the ginger into batons and finely slice the garlic and spring onion.
Mix together the soy sauces, vinegar and sesame oil together with the cornstarch and set aside.
Heat a wok over a medium high heat with the flavourless cooking oil.
Add the garlic,ginger and chili and stir fry for a minute.
Then add the mushrooms and stir fry for 2 minutes.
Pour in the vegetable stock and bring to a boil.
Now add in the soy, vinegar corn starch mix.
Pour in the beaten egg and whisk.
Then add the tofu, does not need cooking just to heat up.
Finally dress with the spring onions.
Notes
This like many Asian dishes really flies at a rate of knots so make sure everything is shopped mixed and prepared before you get started for the perfect dish.
Nutrition Information:
Yield:

2
Serving Size:

1
Amount Per Serving:
Calories:

246
Total Fat:

17g
Saturated Fat:

2g
Trans Fat:

0g
Unsaturated Fat:

14g
Cholesterol:

93mg
Sodium:

1264mg
Carbohydrates:

13g
Fiber:

3g
Sugar:

5g
Protein:

12g
Calorific details are provided by a third-party application and are to be used as indicative figures only.