I have many minestrone soup recipes but this is my favourite end of the year version packed with seasonal vegetables, beans and pasta.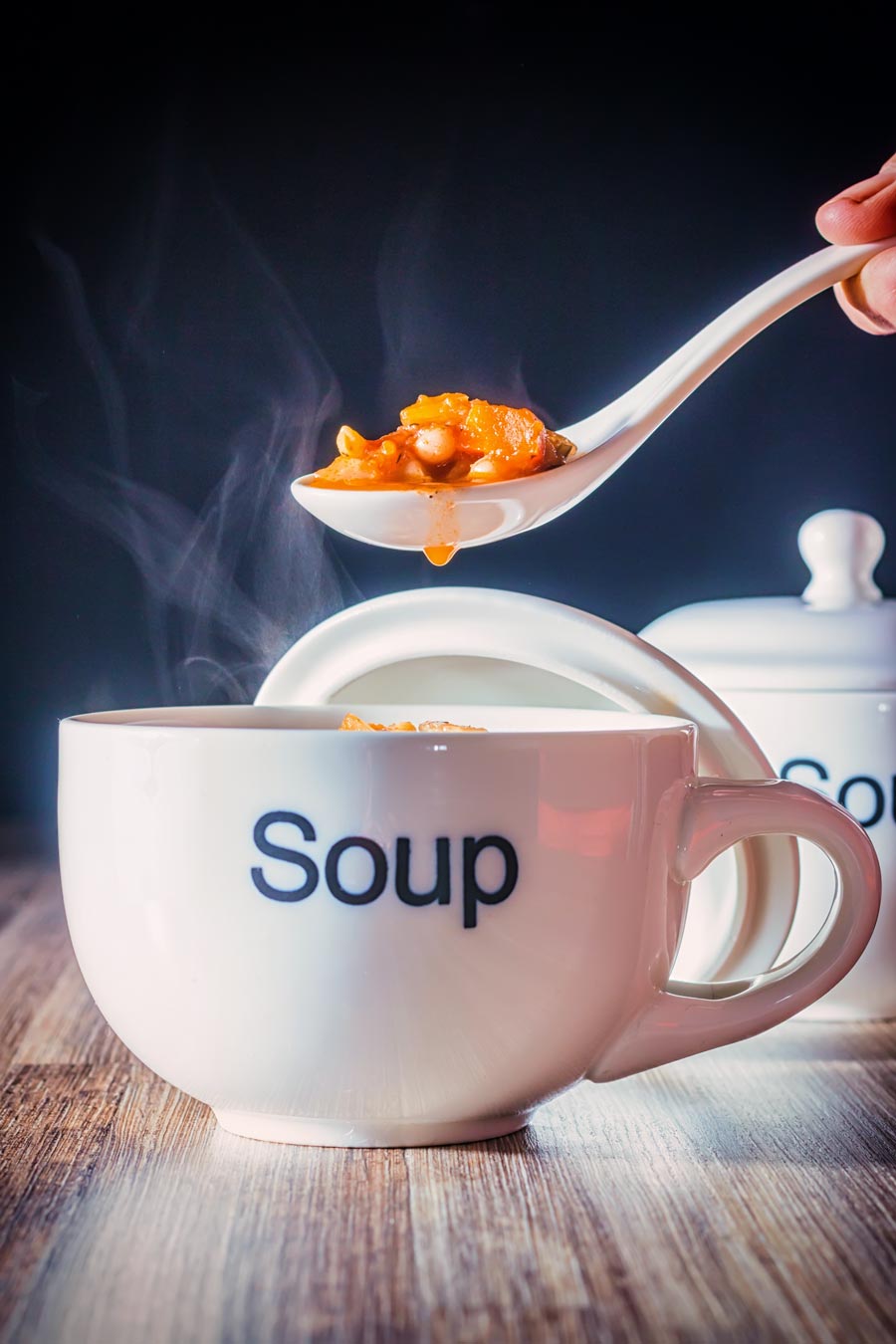 Winter Vegetable Minestrone Soup.
Minestrone soup for me is always an opportunity to use up seasonal produce. Given that we are at the tail end of winter my winter vegetable minestrone soup is loaded with whatever vegetables we still have in our pantry.
One of the joys, or curses depending on how you view it, of growing most of what you eat is the repetitive nature of the ingredients on offer.
This dish affords us the opportunity to do something a little different with them.
Carrot, celeriac, onion, leek, and celery all join the beans and garlic from our garden. That makes this dish a real frugal one for us, but let's face it none of these ingredients are expensive!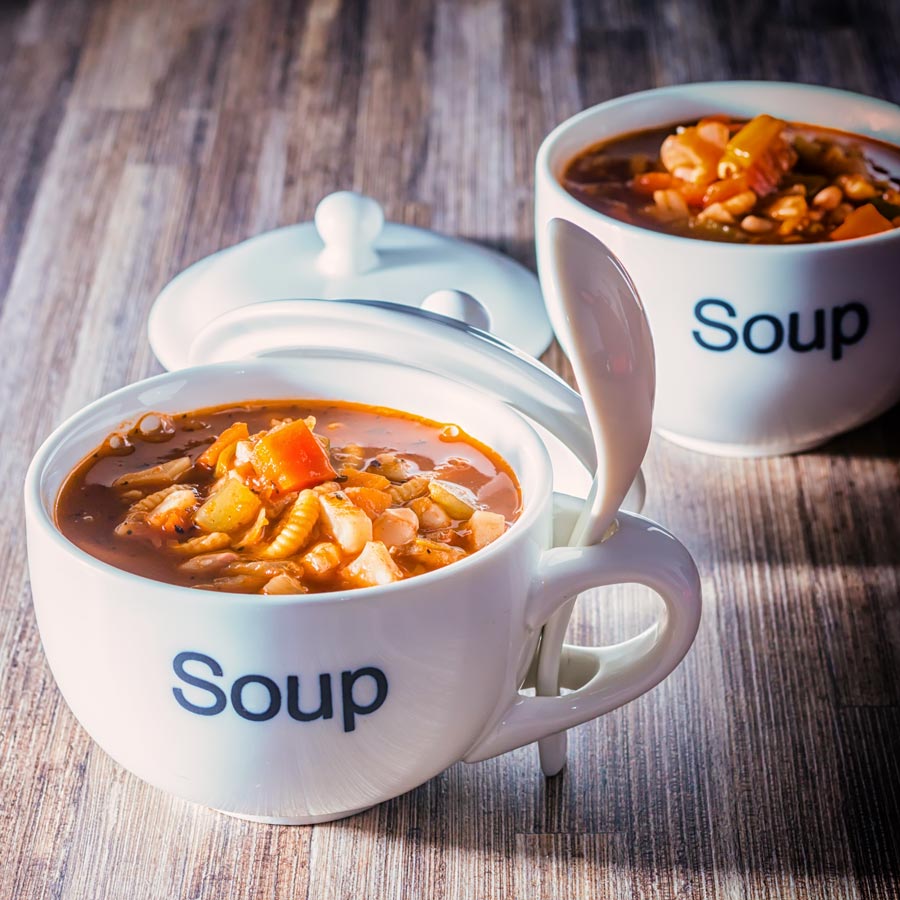 What Is Minestrone Soup?
Apart from a soup, the name minestrone soup comes from the Italian word "minestra". This word translates to English as soup.
Unlike many Italian recipes there is no fixed idea of what a minestrone is.
In common parlance, it has become the name for a chunky soup rich in vegetables. They often contain, rice or pasta or both, they are often vegetarian and often based on a meat broth. Sometimes they are thick, sometimes they are much more broth based.
My of a minestrone soup usually errs towards a broth-based soup. Both my summer minestrone soup and winter beef minestrone soup lean in that direction.
This uses vegetable stock and you can find out more about my approach to vegetable stock in this delicious new potato soup.

The Simplicity Of Soup.
I have made my love affair with soup very well known here on Krumpli. I make no apologies for producing lots of them.
As far as I am concerned a bowl of soup is a beautiful thing and this winter vegetable soup is a stunner.
If you are a bit of a novice in the kitchen, cooking a simple bowl of soup is the perfect way to gain some confidence in the kitchen.
It is almost impossible to mess up. Take it nice and slow with the chopping of the vegetables and practice them knife skills. After that it all 'just works' and tastes wonderful.
One of the great joys is you can use whatever vegetables or meat you have to hand.
A top when using potatoes is to choose wisely. Floury potatoes will break down and thicken your soup, waxy potatoes will stay whole and not thicken your soup.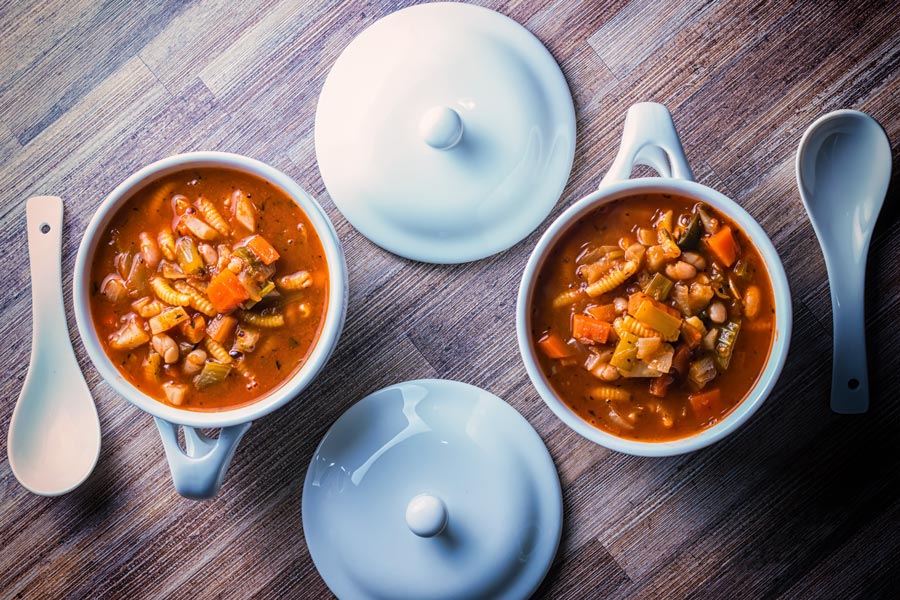 Planting Season Is Nearly Here.
In other news, I will be hopefully venturing out into our vegetable plots and begin to get them ready for planting in the next month or so.
As a result, a bowl of minestrone soup will go down a treat when I take my obligatory lunch break!
Part of me is looking forward to getting back outside working again and burning off my layer of winter 'blubber'.
But there is also a small but significant part of me that is filled with dread, primarily because I will feel 20 years older than I am on Monday morning!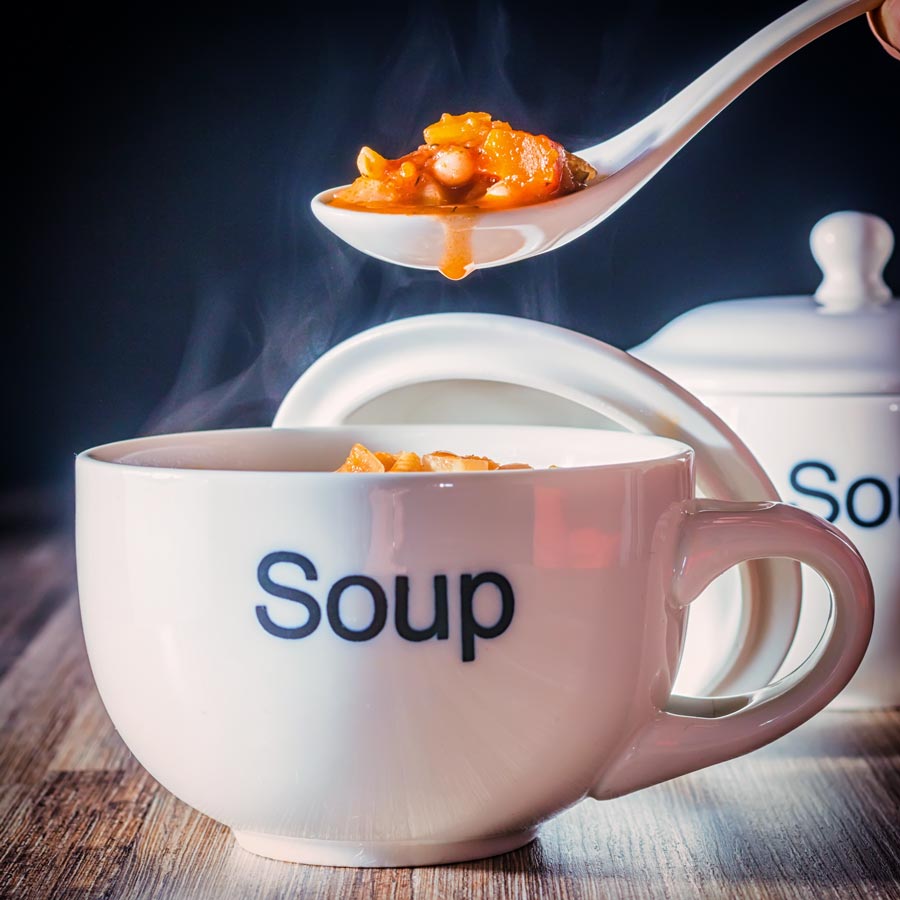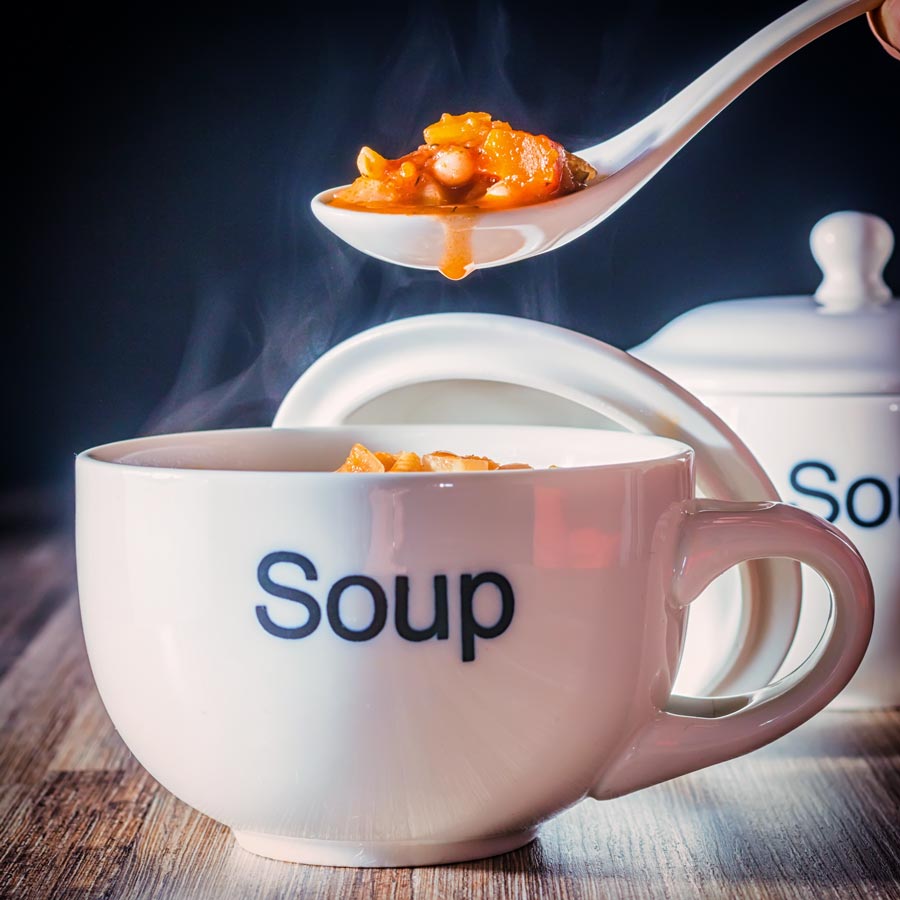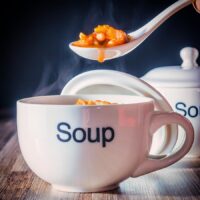 Winter Vegetable Minestrone Soup
Total Time:
1 hour
10 minutes
I have many minestrone soup recipes but this is my favourite end of the year version packed with seasonal vegetables, beans and pasta. 
Ingredients
200 g Cooked White Beans, I use flageolet soaked the night before and cooked if dry
50 g Butter
200 g Carrot, Cut into 5-7mm dice
200 g Onion, Cut into 5-7mm dice
200g g Small Celariac, Cut into 5-7mm dice
150 g Celery, Cut into 5-7mm dice
100 g Leek, Cut into quarters length ways and sliced into 1cm sections
4 Garlic Cloves, Finely Sliced
2 Tbsp Balsamic Vinegar
500 ml Tomato Passata, Tomato Sauce in the US
500 ml Beef Stock, You can sub for vegetable stock if you are vegetarian but I love the meaty flavour of beef stock in this soup
1 Tsp Dried Thyme
1 Tsp Dried Marjoram
2 Bay Leaves
Salt and Pepper to taste
75 g Pasta, I use something called 'Csiga' here in Hungary but anything small will do
Instructions
Heat the butter in a large pan over a medium heat.
Add in the diced carrot, onion and celeriac and cook in the butter for 10 minutes stirring occasionally.
Throw in the celery and cook for a further 5 minutes.
Add in the leek and garlic and cook for 2 minutes.
Turn the heat up to high and add in the balsamic vinegar and reduce to almost dry.
Reduce the heat to medium and add in the tomato passata, beef stock, thyme, marjoram and bay leaves and cook for 40 minutes.
Add in the cooked white beans and pasta shapes and cook until the pasta is cooked but still a little al dente, depending on your pasta this could take anywhere from 5-10 minutes.
Check the seasoning before seasoning.
Notes
You can switch this to a vegetarian soup by switching out the Beef Stock for Vegetable stock. I personally prefer beef stock for this recipe, but the vegetable options still tastes great!
Nutrition Information:
Yield:

6
Serving Size:

1
Amount Per Serving:
Calories:

403
Total Fat:

15g
Saturated Fat:

7g
Trans Fat:

0g
Unsaturated Fat:

7g
Cholesterol:

48mg
Sodium:

1019mg
Carbohydrates:

48g
Fiber:

9g
Sugar:

9g
Protein:

20g
Calorific details are provided by a third-party application and are to be used as indicative figures only.