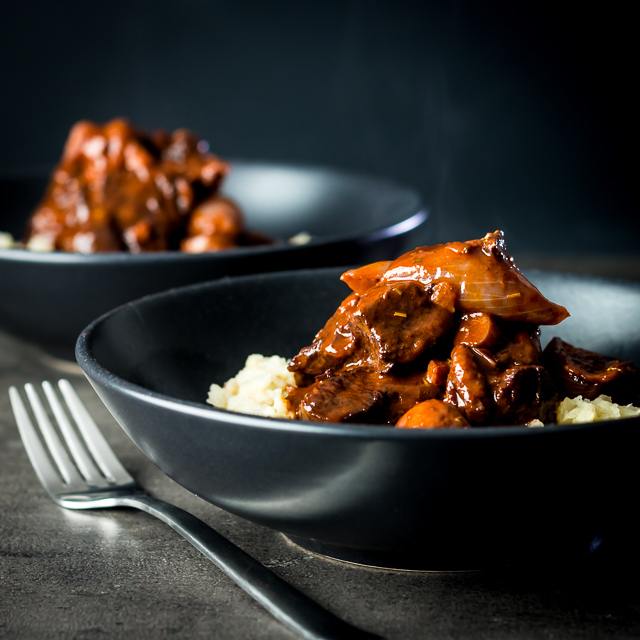 It is definitely stew season so I broke out my Instant Pot to work on a new beef bourguinon recipe and this bad boy is great… It is fit and ready to go in an hour rather than the several hours it would normally take and uses probably the cheapest cut of beef you can find, shin, wonderfully tasty if looked after and this really is in the wheel arch of the Instant Pot.
It has been pretty much a year since I bought my pot in the Black Friday sales and whilst I am not the televangelist that many have become I love it, what it does it does exceptionally well. There are many that claim it can do everything, I have tried many of the recipes that claim this and they are lying… But stews, and braising now we are talking!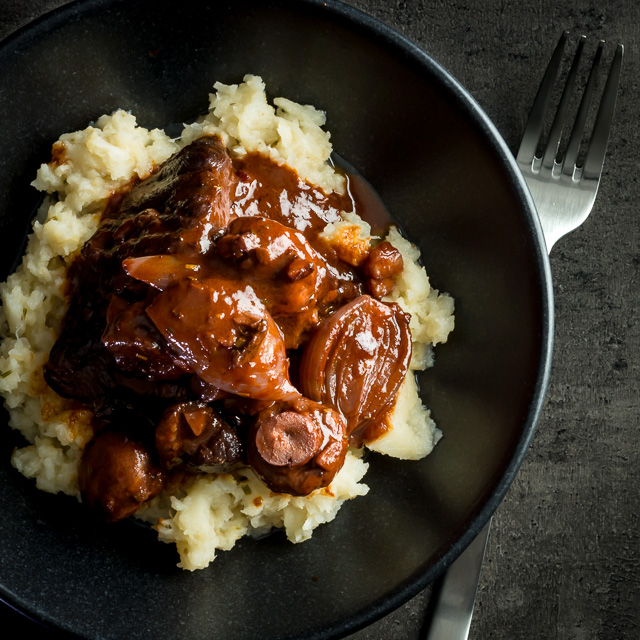 Beef bourguinion or beef burgundy as it is often known is nothing more than beef braised in red wine, much the same a coq au vin is chicken in red wine and it is as big and bold as that sounds! Just a few additions like bacon, shallots and mushrooms add to the depth of flavour in the sauce and whilst we are on the topic of sauce…
The instant pot is a wet cooking environment, there is no evapouration during the cooking process, this means that there is still work to do on your sauce when you meat is cooked. Many advocate adding a thickening 'conduit' like cornflower or beurre manié but that does not cut it for me.
Traditional cooking will typically result in your sauce reducing intensifying the flavour in that sauce and I champion that method too! So strain out the solids and set them aside for 5-10 minutes and hard boil your sauce and reduce it right down, use your cooks instinct, aka taste as you go get it so you like it adding salt and pepper as needed and finally add some butter to enrich before adding back the solids. Do it you know you want to!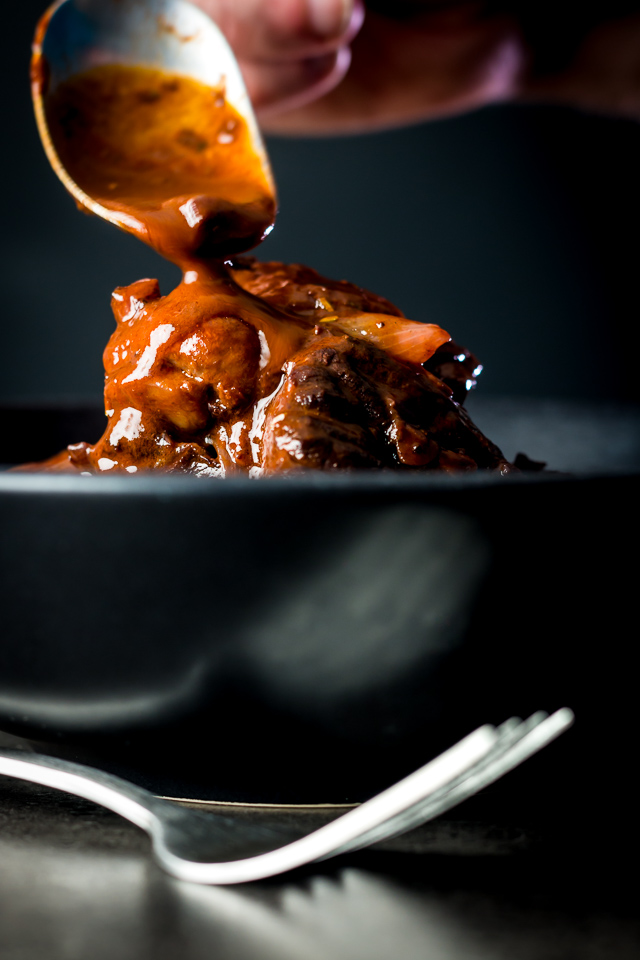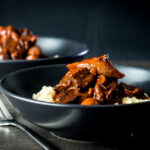 Instant Pot Beef Bourguinon with Celeriac Mash
I must be in a French frame of mind at the moment, my latest recipe is the classic Beef Bourguinon cooked this time in the Instant Pot, a real comforting favourite!
Ingredients
For the Beef Bourguinon:
450

g

Beef

I prefer shin cut into 2-3cm chunks

2

Tbsp

Goose Fat

Use a cooking oil if you must

150

g

Shallots

Peeled and cut in half

2

Cloves

Garlic

Finely sliced

125

g

Button Mushrooms

Left whole if they are small enough

75

g

Smoked Streaky Bacon

Diced

1

Tbsp

Tomato Puree

500

ml

Red Wine

Traditionally Burgundy but I use my own homebrew

2

Bay Leaves

1/2

Tsp

Dried Thyme

1/2

Tsp

Dried Rosemary

Salt

Pepper
For the Celeriac Mash:
450

g

Celeriac

Peeled and cut into 2cm cubes

1/2

Tbsp

Dried Rosemary

50

g

Butter

Salt

Pepper
Instructions
Set your Instant Pot to saute mode (high) and when hot add the goose fat.

Generously season the beef with salt and pepper and then cook to get a nice colour.

When you have a nice colour on your beef, remove with a slotted spoon and sit in a colander over a bowl to collect the juices.

Now throw in the bacon, shallots, garlic and mushrooms and saute once again to get a nice colour.

Once you have a nice colour return the beef to the pot along with any cooking juices and add the red wine and tomato puree stirring to scrape any bits from the base of the pan.

Cook on high pressure manual mode for 20 minutes and then natural pressure release for 10 minutes.

When the pot seals it is time to start the celeriac mash.

Heat 2 tbsp of oil in a pan over a medium high heat.

Fry the celeriac in the oil until golden, seasoning well with salt and pepper.

When golden reduce the heat to low pour over enough water to cover and add the rosemary and cook until soft, this should be right around when the beef is ready to be released.

Release the pot and then remove all of the solids from the sauce and set to saute mode and reduce the sauce until thick and rich.

Whilst the sauce is reducing mash the celeriac with the butter adding salt and pepper as required.

Finally return the beef to the sauce and serve over the mash.