When it comes to comfort food it is hard to beat mashed potatoes… They are, however, not just a gloriously indulgent side dish, they also are integral to recipes like Shepherds Pie and fish cakes. This is your one-stop guide to everything mashed potato!
Mashed Potatoes
There are some that would love to tell you that there is only one way to do mashed potatoes. They are wrong, as with all cooking, there are many ways to 'crack an egg'.
The perfect mashed potato will depend on what it is served with or what it is used for.
For instance, I always serve my Chicken Kiev with mashed potato. But they ooze lots of butter so my mashed potato does not need as much butter or indeed cream as my Faggots and Mash recipe.
On the other hand, my sardine and salmon fish cakes get all of their 'oil' from oily fish. As a result, that mash requires no butter at all!
Then we have shepherds pie, that has a special requirement that needs a special ingredient… But more on that later.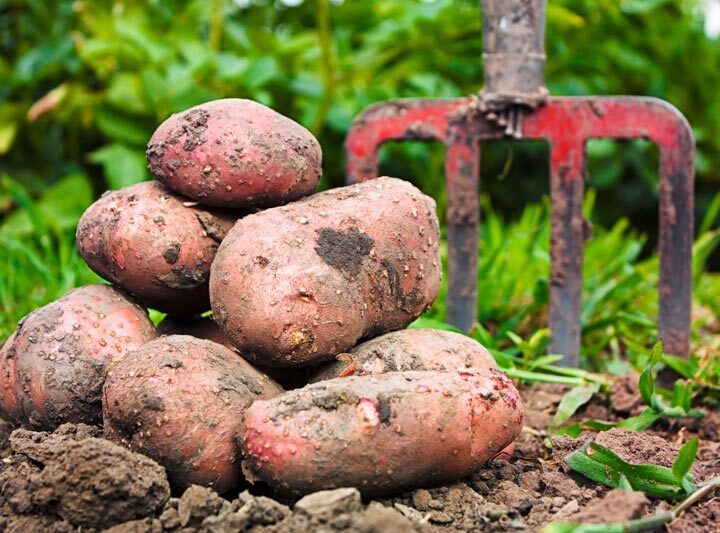 The Potatoes
Your first choice when making mashed potatoes is your choice of spud!
Not only is this your first choice but it is the most important choice. Choose poorly and your mash won't really mash.
The secret is choosing a floury potato, depending on where you are in the world the varieties will vary. The characteristics of the potato will not.
They contain lots of starch, this makes them light and fluffy when cooked.
Some good varieties to use are:
King Edwards.
Maris Piper.
Estima.
Russet.
Idaho.
Desiree (at a push).
Incidentally, the same characteristics that make them great for mashing also make the good potatoes for both baking and turning into proper chip shop chips or fries.
Cooking The Potatoes for the Perfect Mash!
The fundamental need when cooking potatoes for mashed spuds is to ensure that they are not too wet.
Floury potatoes, which are also essential, are prone to becoming waterlogged when overcooked if they are boiled.
Now that does not mean that you cannot or should not boil your spuds, you just need to take care. There are several methods you can use to get the perfect mashed potato.
Method 1: Baking!
This is hands down my favourite way to make mashed potatoes. You are adding no moisture and the potatoes come out perfectly.
Simply prick your potatoes, wet and sprinkle with salt and bake at 180 °C or 350 °F until they are cooked.
The downside of this is that you need an hour or so before you get your perfect potatoes.
The upside is that you get potato skins to stuff and munch on later.
If you are baking your potatoes you will need to add salt during the mashing process.
Method 2: Boiling
This is the method I use most often as it is convenient.
I have heard that you should not peel your potatoes as it helps them to take on less water.
I have never found that useful at all, the potatoes only take on moisture when they begin to break down. So as long as you keep an eye on them and cook them until they are perfectly cooked you are fine.
The best way to do this is to ensure your potatoes are all cut to the same size. I typically aim for the size of a ping pong ball.
This is another reason why I do not advocate leaving the skins on when boiling. It is easier to cut potatoes to roughly the same size than it is to find them.
Then chuck them into salted boiling water and cook until the tip of a sharp knife can cleanly pierce the potato.
Many people also advocate starting with cold water rather than boiling water. I have tested this and find absolutely no difference in the final spud whatsoever.
To help dry the potatoes when cooked, put into a colander and allow to steam dry for a couple of minutes before mashing. If you are cooking lots of them use two colanders.
Method 3: The Microwave.
I have not owned a microwave for almost 20 years… I just never got enough use out of them, however, they do rock for mashed potatoes.
Just like baking, you are adding no water you end up with those essential dry spuds!
Simply pierce the potatoes with a fork and place in the microwave. Cook on high in three-minute bursts until cooked, checking as you go.
Total cooking time will vary depending on your type of potatoes, amount of potatoes and power of your microwave.
For 500g of large spuds budget on around 10-12 minutes.
The Mashing!
So here we go… The best mashed potatoes require one piece of kit and it is not a masher!
Take your potato masher and throw it into the bin, then take to the web or your local store a buy a potato ricer.
They are cheap and I am not sitting here trying to earn money by recommending more kitchen gadgets. I have no skin in this game, but you will thank me, they make THE BEST mash.
There is however one downside. They are a pain in the ass to clean!
Can I recommend a simple solution, ensure that you always make the mash and implement a cook never washes up policy.
It works for me, my wife may disagree!
However, there is one thing that you MUST NOT DO! Do not think you can take a short cut with a blender or stand mixer, you will ruin your mash!
The Other Ingredients For the Perfect Mash.
This is where cooks love to argue, I am a firm believer that there is no such thing as "The Best Recipe" for anything.
A meal is a combination of recipes and I usually change the recipes of my side dishes to compliment the final meal.
My mashed potato recipes are no different. Having said that there is one thing that mashed potatoes need as far as I am concerned… Dairy!
I typically add cream or butter and on most occasions both. I find that heating the cream a little before adding it to the mashed potato results in better results.
Likewise, I always ensure that the butter is at room temperature.
Depending on the way that I am going to use the potatoes or what they are served with I will add anywhere from 10% to 25% of the weight of the potatoes in dairy. That will be a mix of cream and butter.
There is another addition that I often make for "special recipes". In both my cottage pie and shepherds pie recipes I add egg yolk to my mashed potato.
This helps get a nice golden colour on the mashed potato crust.
I often see things like garlic or cream cheese added to mashed potato and it just does not work for me.
They both detract from the flavour of the potato and get in the way of the mashed spuds doing their thing. That is providing an indulgent, silky foil to hold together all of the other flavours on the plate.
Storing Left-Over Mashed Potatoes.
So you now know all there is to know about Mash other than what to do with left-overs…
Leftover mash? I know but it is apparently a thing.
First of all, mash will store in the fridge for a few days and in the freezer for a few months.
It is essential that you add the cream and butter before saving, and you should also ensure that you use a lot of dairy 15%+.
I prefer to store mine in sealable plastic bags.
On the rare occasions that I have leftover mash, I prefer to use it as a pie topping or to make potato cakes. You can, of course, use it as a side, but I find it not quite as good as freshly made mash.
How to Reheat Refrigerated Mash.
The two ways I have found best for this are in the slow cooker or on the stove top.
In the slow cooker add boiling water and then drop in your bag and gently allow this to come to temperature. Then remove from the bag and add a little more butter to liven it up a little.
The stove top way is identical but use a pan of simmering water instead.
Depending on your pan you may want to stick a trivet in the bottom to prevent the plastic from coming into contact with the base.
How to Reheat Frozen Mash.
Reheating mashed potato form frozen offers a little more leeway than from refrigerated.
You can drop them in a low oven (150 °C or 300 °F) covered with foil or straight in a pan with decent results.
However, I personally prefer the 'boil in the bag' approach that I mention above for refrigerated mash.
It does take longer however it is a much gentler way of cooking and avoids any scorching or sticking.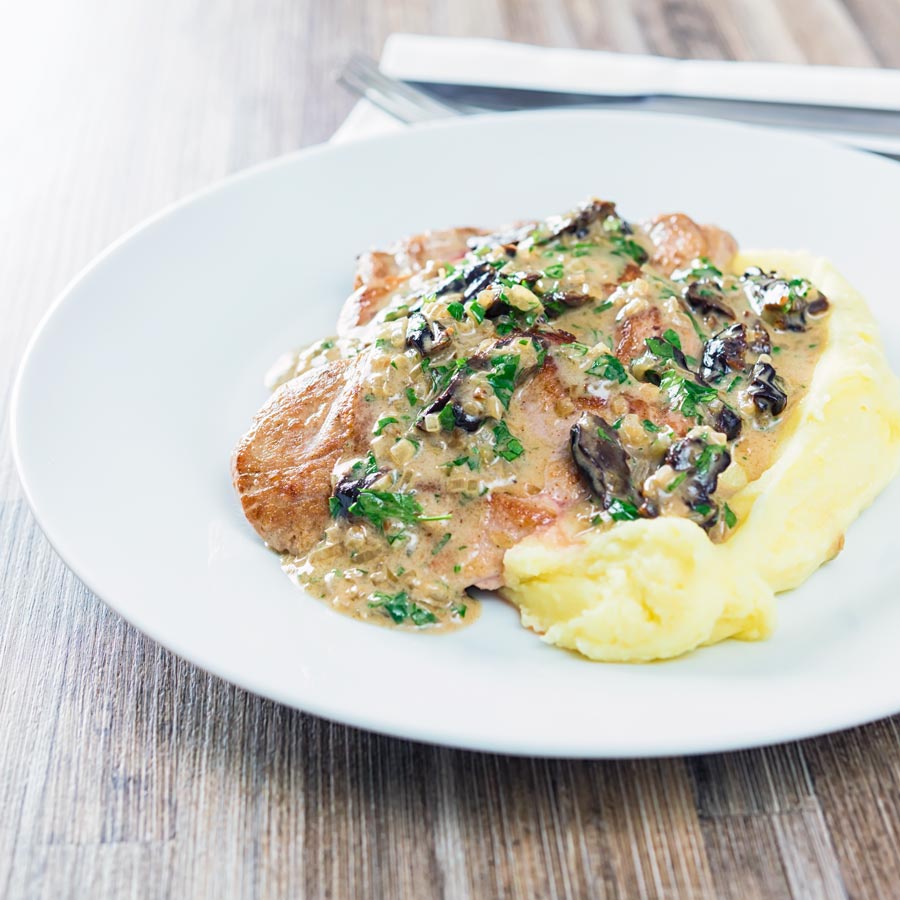 Yield:

2 Servings
Perfect and Simple Basic Mashed Potatoes
Mashed potatoes are the quintessentially British side dish, they are typically rich buttery and indulgent. This recipe is the perfect start to either serving mashed potatoes as a side or indeed in anything from fish cakes to cottage pie.
Ingredients
500 g Potatoes
50 g Butter
50 g Heavy Cream
Salt to taste
Instructions
Boiled Potato Cooking Method:
Peel the potatoes and cut them into even sized pieces. Roughly about the same size as a ping pong ball.
Boil in generously salted water until cooked. This will take somewhere between 25 and 35 minutes.
Place the potatoes in a colander and allow them to dry off and steam dry for a couple of minutes.
Whilst the potatoes are drying heat the cream in a stove top. Do not boil the cream just heat it up!
When the potatoes look 'dry' pass them through a potato ricer.
Add the warmed cream and room temperature butter and bring together.
Add salt as required and do not over work!
Baked Potato Cooking Method:
Choose 2 or 3 potatoes roughly the same size as each other.
Prick the potatoes with a fork.
Wash the potatoes and generously sprinkle with salt.
Place in the oven at 180°C or 350°F and bake until cooked. This will take anywhere form an hour to 90 minutes.
Just before you remove the potatoes heat the cream on the stove top. You do not need to boil it, just heat it up.
Cut in half and scoop out the insides of the potato.
Pass the potato through a potato ricer.
Whilst still hot add room temperature butter and the warmed cream and mix with a wooden spoon.
Whilst you are mixing taste and add salt as required. Remember that the amount of salt needed will be defined by the food you are serving this mask with.
Do not over work the potatoes, just bring it all together.
Notes
This is a base recipe for mashed potato, if you are serving with a rich or buttery sauce then reduce the amount of dairy.
If you are topping a pie add an egg yolk, if you are using in fish cakes reduce the dairy massively.
Nutrition Information:
Yield:
2
Serving Size:
1
Amount Per Serving:
Calories:

497
Total Fat:

30g
Saturated Fat:

19g
Trans Fat:

1g
Unsaturated Fat:

9g
Cholesterol:

82mg
Sodium:

483mg
Carbohydrates:

54g
Fiber:

6g
Sugar:

4g
Protein:

7g
Calorific details are provided by a third-party application and are to be used as indicative figures only.