These braised beef cheeks are cooked in beer filling the house with a beautiful warming aroma.
Comforting Slow Cooked Beef Cheeks.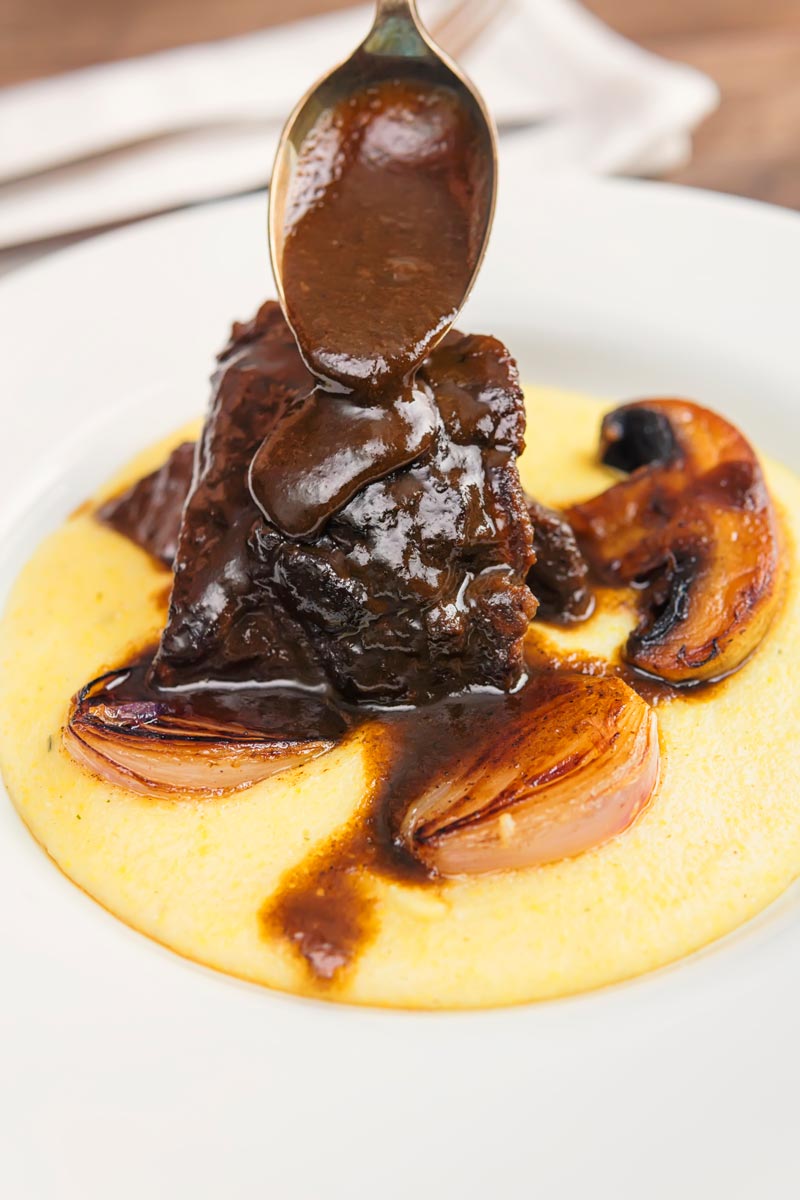 Brown food has a bad rep, it is often hidden under a bed of shredded green stuff to hide it. Pah to that nonsense, this is dark and brown and all the more beautiful for it!
Beef cheeks are one of the lesser-known cuts of meat, they are loaded with connective tissue and do a lot of work.
As a result of that If they are not cooked properly, they are as tough as old boots. But cook them well they are insanely tasty and beautifully tender.
This recipe shares a great deal in common with my recent slow cooker Daube of Beef recipe.
That is very classically French, this, on the other hand, is very much influenced by my British food history.
The gravy or sauce produced by this recipe is simply stunning!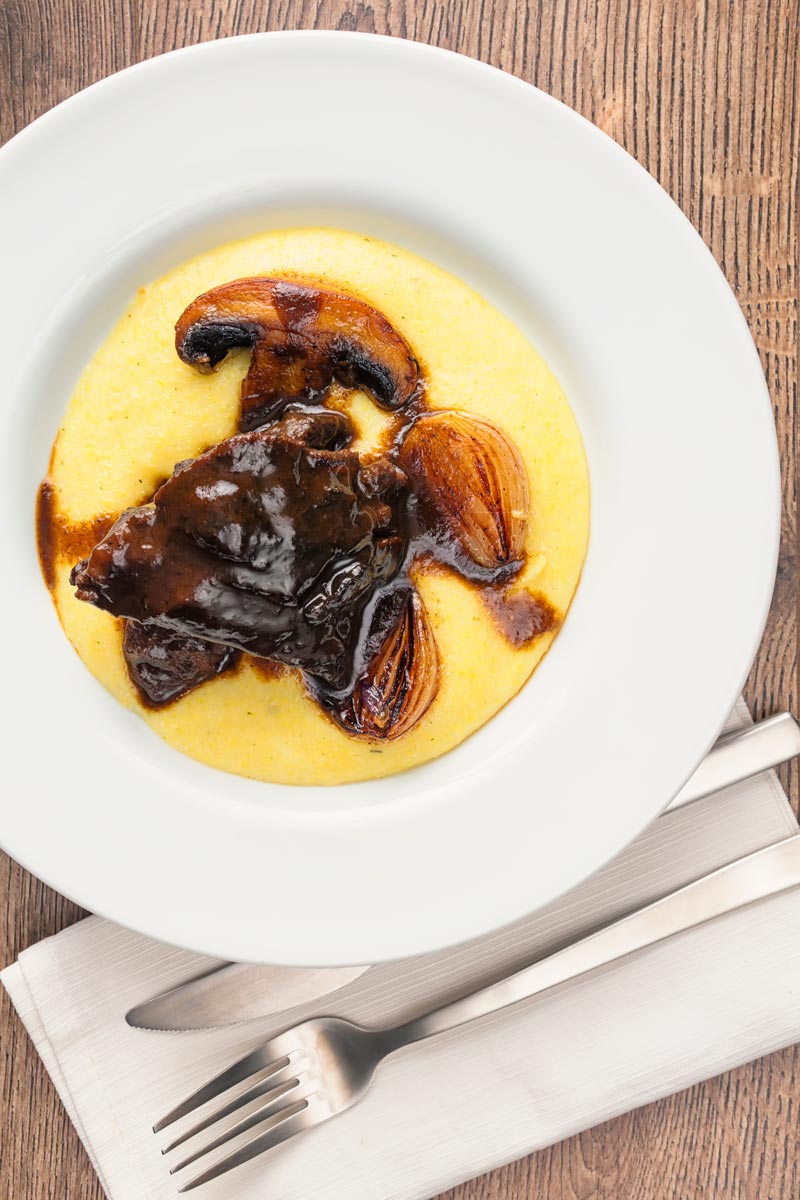 The Preparation.
The key to getting these beef cheeks is perfect is in the preparation.
The first thing to do is remove the upper thin membrane of "silverskin" because leaving that on will really ruin the dish.
Place your hand flat on the top of the cheek and then using a sharp knife slice it off taking care to keep your palm flat.
Then we slice the cheeks so they are about 1-1.5cm thick. This helps them braise evenly, again place your palm on top nice and flat ad cut through.
After that, there is nothing here that your average home cook does not know. Get stuck in and enjoy!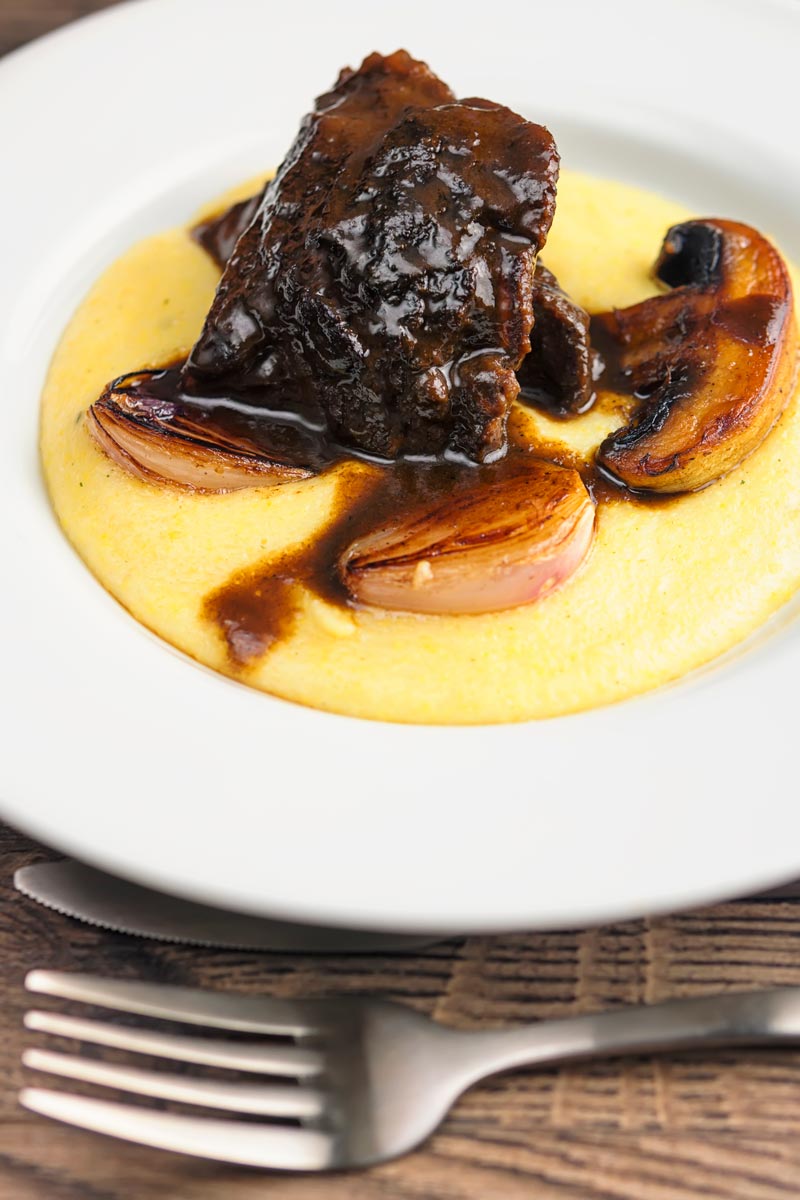 Beef Stew Recipes.
In all but name this beef cheek recipe is a stew. A cheaper cut of meat slowly cooked and served in its cooking juices.
Beef is a great ingredient for stews because it has big flavour and the cheaper cuts are great for long slow cooking.
I'm sure it is for that reason that you do not have to search long or hard to find great beef stews from all around the world. Here are just a few: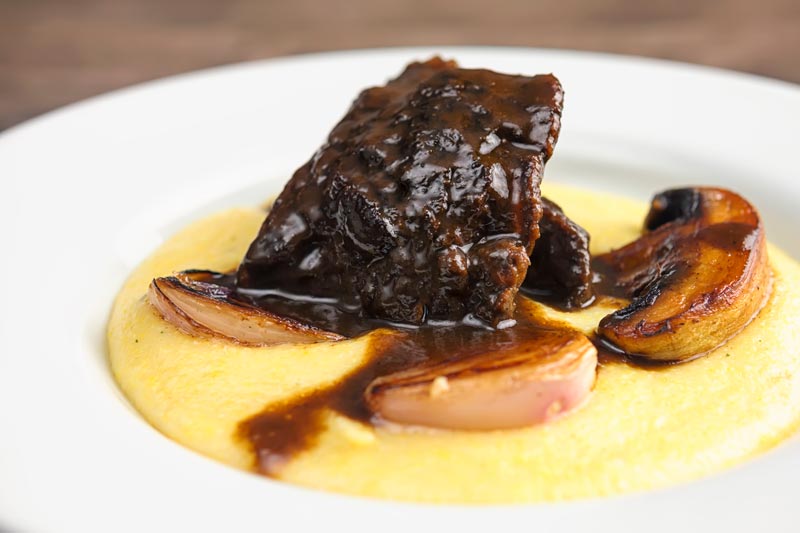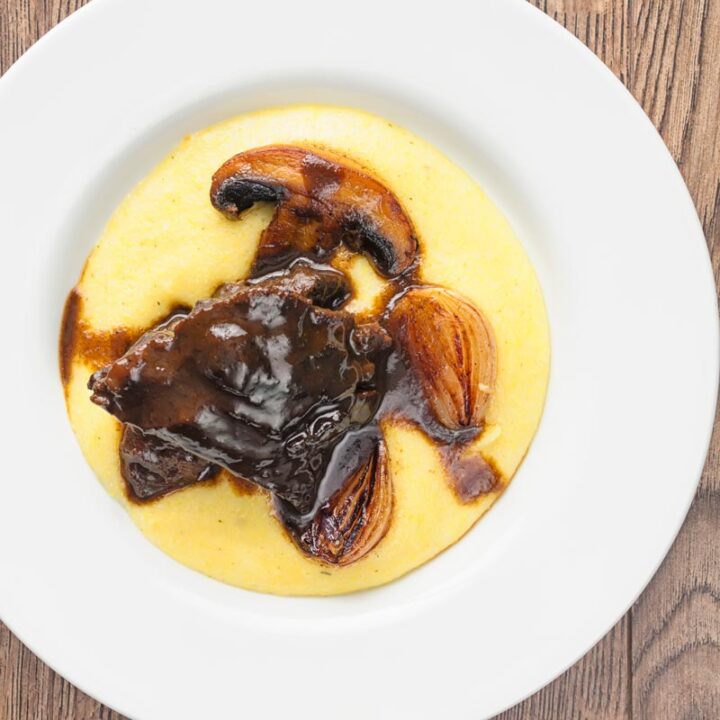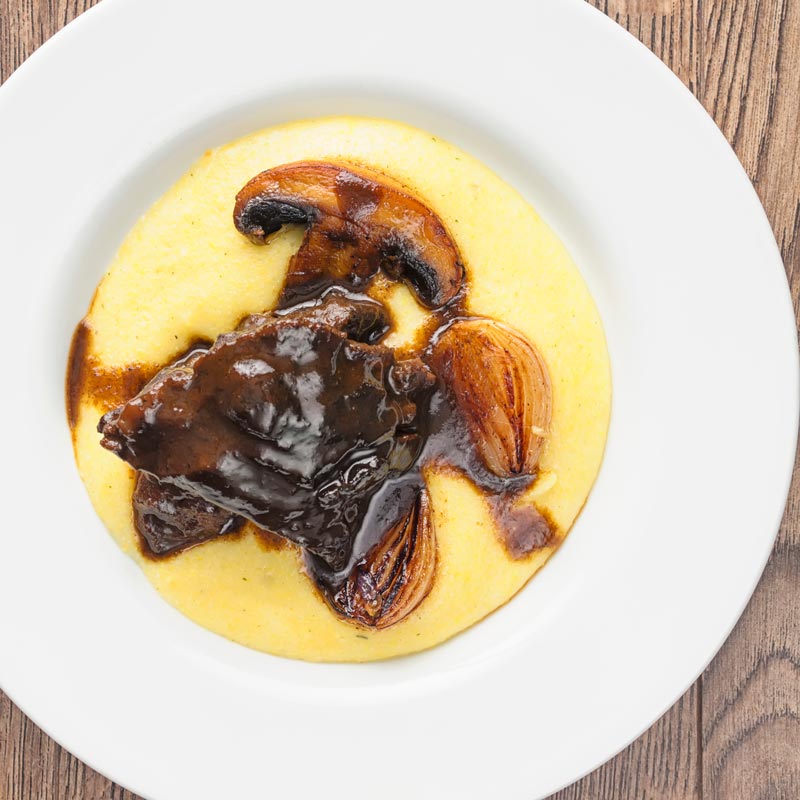 Yield:

2 Servings
Beer Braised Beef Cheeks with Polenta
Cook Time:
4 hours
15 minutes
Total Time:
1 days
4 hours
30 minutes
These beer braised beef cheeks are the epitome of comfort food and com served on a bed of simple polenta and the richest beef gravy.
Ingredients
400 g Beef Cheeks
500 ml Dark Beer
1 Tbsp Cooking Oil
150 g Onion
2 Garlic Cloves
75g Carrot
35 g Celery
250 ml Beef Stock
1 Bay Leaf
1 Large Mushroom
2 Shallots
Salt to Taste
Black Pepper to Taste
1 Tbsp Cooking Oil
For the Polenta:
85 g Polenta
500 ml Beef Stock
75 g Gruyere Cheese
Instructions
Slice your beef cheeks into 1-1.5cm thick slices removing most of the sinew.
Pour the beer over the beef cheeks and allow to marinate for up to 24 hours.
Peel the garlic and bash with the side of a knife.
Peel the onion and roughly chop with the carrot and celery.
Remove the beef from the beer and then pat dry.
Season with salt and pepper.
Heat a pan over a high heat and when hot pour in the oil.
Sear the beef cheeks on both sides and set aside.
Return the pan to the heat and add in the garlic, onion, carrot and celery.
Fry for 3-4 mins to start getting some colour.
Pour over the beer marinade to deglaze the pan and then add the beef stock.
When this mix is boiling transfer to a baking dish and then push in the beef and bay leaf.
Place in the oven and bake at 150°C or 300°F for 4 hours ensuring that the dish does not dry out.
Around 40 mins before you are ready to serve bring the stock for the polenta to a simmer.
Pour in the polenta and stir until it returns to a gentle boil.
Reduce the heat to low and cook for 40 minutes stirring every 5 mins or so.
15 mins before serving heat some oil in frying pan over a medium heat.
cut your large mushroom in half and peel and cut the shallots in half removing most of the root.
Add the mushrooms and shallots to the pan and cook cut side down to get a deep colour. If these colour too much reduce the heat.
10 mins before you are ready to serve remove the beef from the cooking liquid and set aside.
Pour the liquid into a wide pan over a high heat through a fine-mesh sieve.
Reduce this liquid by three quarters.
When the polenta has cooked stir in the gruyere cheese and add to the base of a bowl.
Add the mushroom and shallots.
Glaze the beef with the reduced cooking liquid and place on top of the polenta with a little drizzle of the remaining sauce.
Nutrition Information:
Yield:
2
Serving Size:
1
Amount Per Serving:
Calories:

1173
Total Fat:

68g
Saturated Fat:

25g
Trans Fat:

0g
Unsaturated Fat:

36g
Cholesterol:

220mg
Sodium:

1626mg
Carbohydrates:

34g
Fiber:

5g
Sugar:

11g
Protein:

76g
Calorific details are provided by a third-party application and are to be used as indicative figures only.