Welcome to my childhood, with a twist of course this Instant Pot rice pudding has a crispy crunchy Brulee coating that would have fried my childhood mind!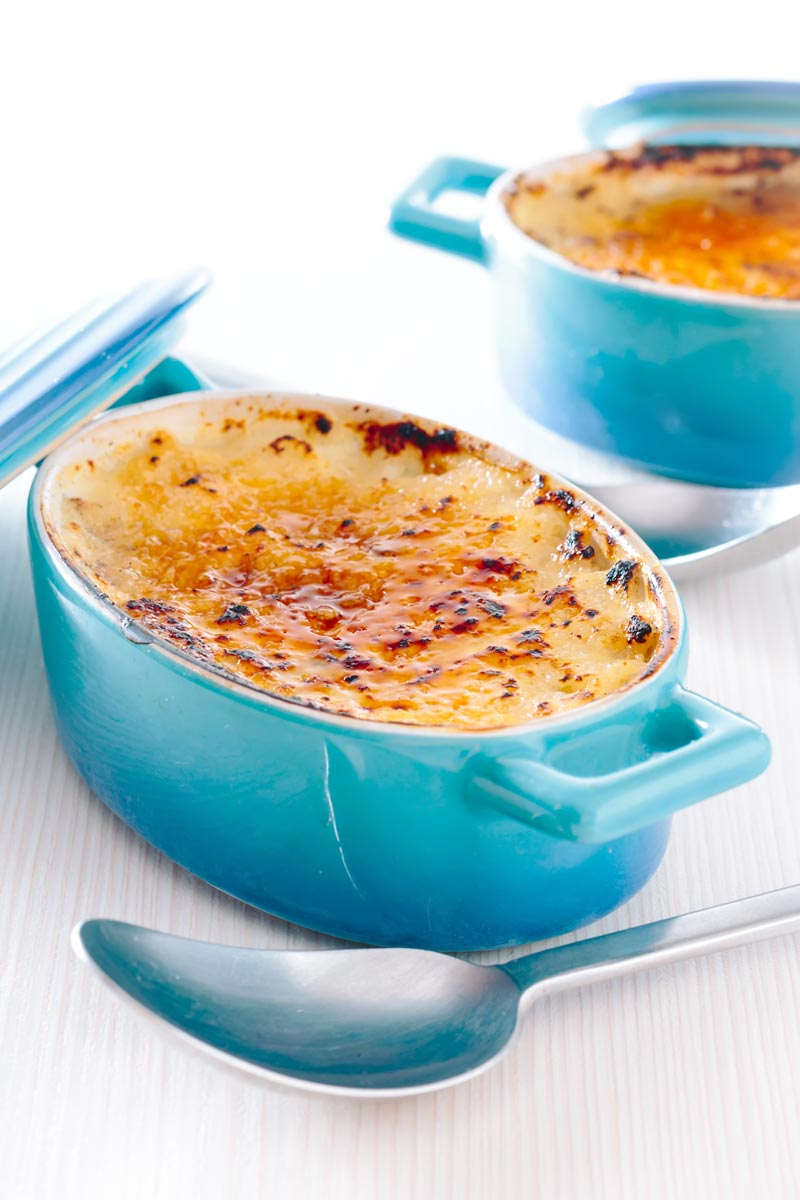 Hold the front page people this Instant Pot rice pudding recipe marks a major landmark for me. I have managed to crawl over the line of 10, yes a massive 10 sweet recipes here on Krumpli.
Regular readers will know they are a rarity here and not because I don't like sweets, I just don't like them as much as savouries.
Just like the rest of my sweet recipes this Instant Pot rice pudding recipe leans heavy on nostalgia.
If there was a dessert on the table as I was growing up the chances are better than evens that it would be rice pudding.
Now my childhood rice pudding would have been baked and had the delicious skin on it, this is all a little bit different.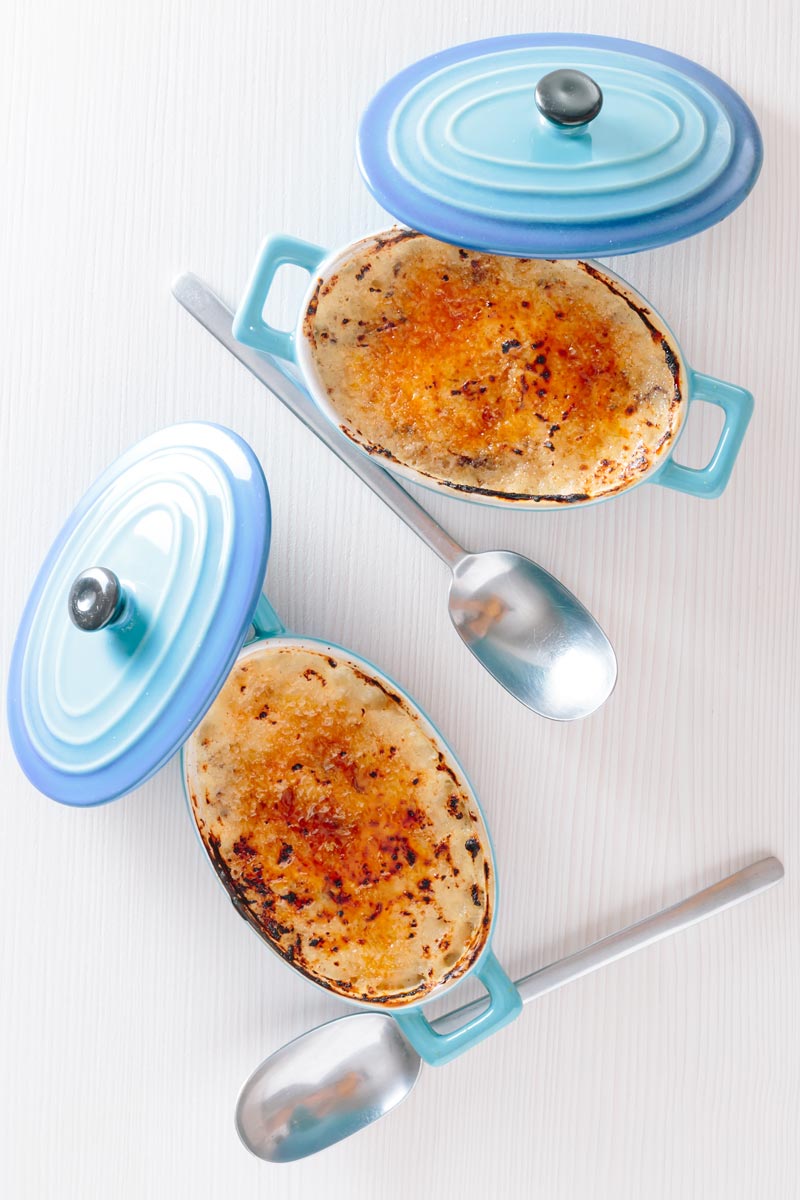 I struggle with many dessert recipes because they are typically way too large for me and my wife so I wanted to develop this recipe to be smaller and perfect for individual portions.
I have to say this Instant Pot rice pudding recipe gave me more headaches than all of my other Instant Pot recipes combined.
I'm a belligerent little bugger really and knew exactly what I wanted this recipe to be, single serving sizes cooked pot in pot with a fine 'Creme Brulee' style crunch to replace the skin that I love and my wife hates from a traditional rice pudding.
I eventually settled on a low pressure cooking method which worked beautifully and the cooking time dovetails fabulously with most of my cooking.
I can get this on cook a main that takes about 30-40 minutes and by the time we have eaten a delicious rice pudding is ready to pull out of the Instant Pot ready to be glazed, with an indefeasibly large blow torch designed for a plumber, not a cook.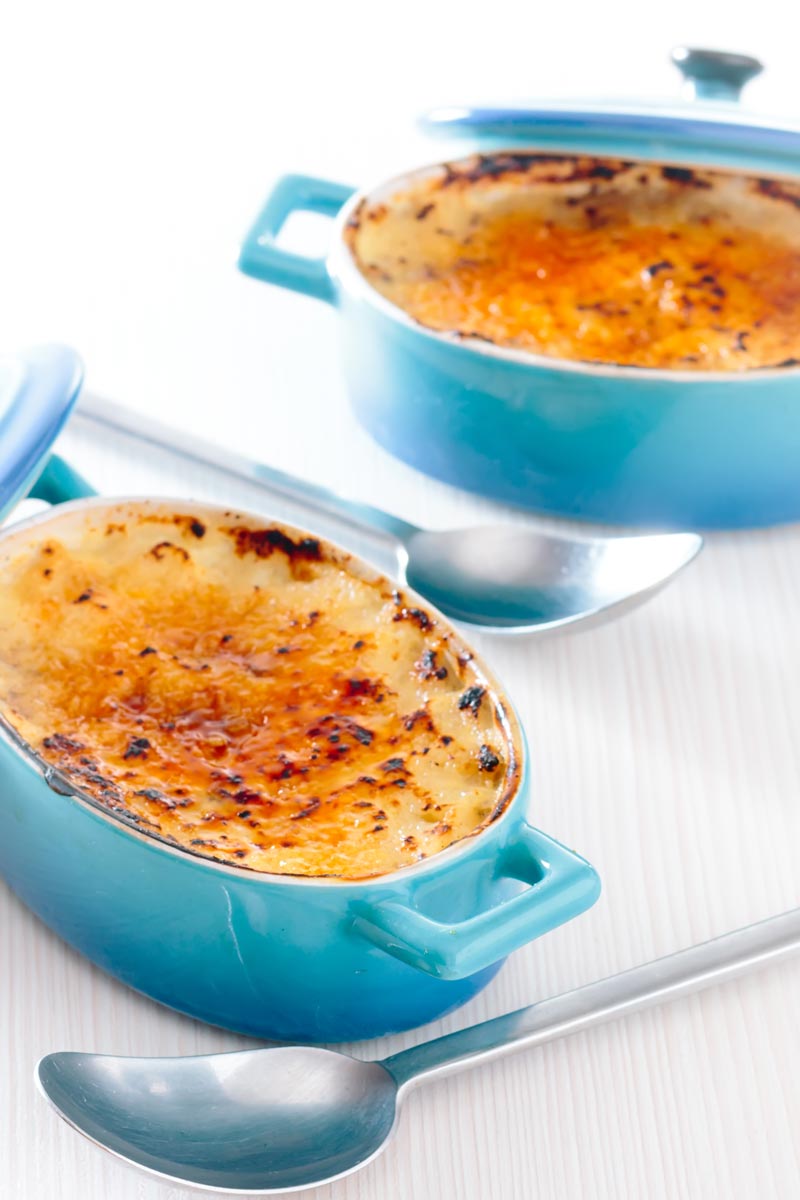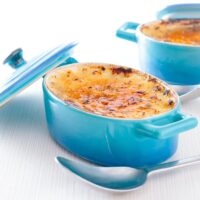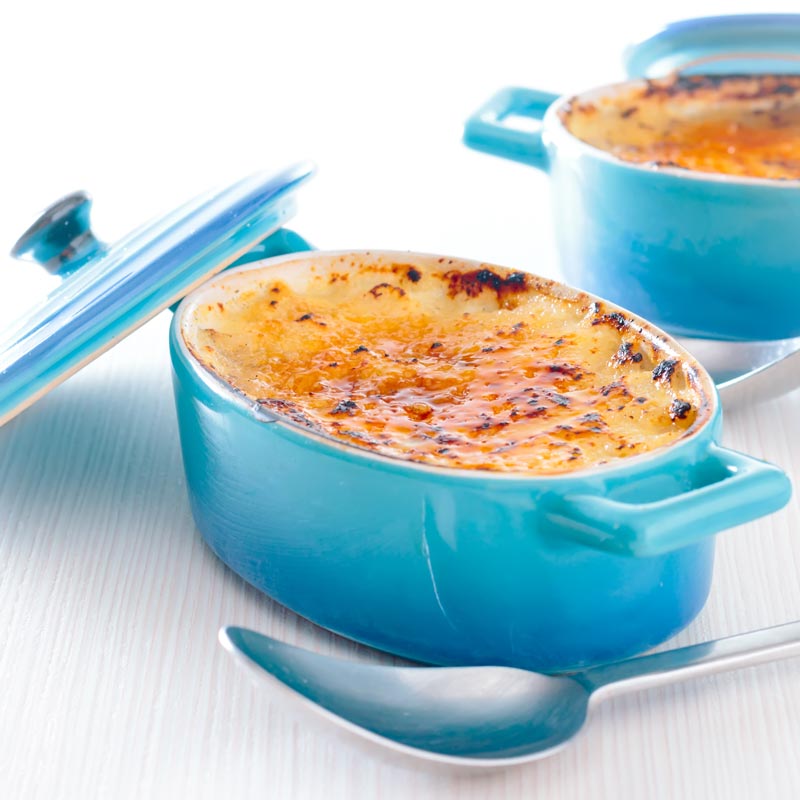 Instant Pot Rice Pudding
Cook Time:
1 hour
5 minutes
Total Time:
1 hour
10 minutes
My rice pudding recipe is cooked in the instant pot and designed for individual eating portions taking a big old family recipe turning it into a dessert perfect for two.
Ingredients
You will need two bowls that hold 200ml you can use a single 400ml serving bowl but I am unsure of the timing
90 g Arborio Rice
3 Tbsp Sugar, Plus extra for glazing
1 Vanilla Pod
100 ml Double Cream, Heavy Cream in the US
250 ml Full Fat Milk
Freshly Grated Nutmeg
Instructions
Split the rice evenly between two bowls if doing individual portions.
Now mix together the sugar, milk and seeds from the vanilla pod and share between the two pots.
Add the trivet to the bottom of the instant pot and pour in 1 litre of water.
Now cover each of the serving bowls with tin foil or use a lid and place in the InstantPot.
Cook on manual low pressure for 45 minutes with a 10 minute natural pressure release.
Remove the bowls from the InstantPot and grate over some fresh nutmeg.
To serve sprinkle with sugar and caramelise under a broiler or my favourite technique, with a blow torch.
Nutrition Information:
Yield:

2
Serving Size:

1
Amount Per Serving:
Calories:

431
Total Fat:

27g
Saturated Fat:

17g
Trans Fat:

1g
Unsaturated Fat:

8g
Cholesterol:

84mg
Sodium:

86mg
Carbohydrates:

41g
Fiber:

0g
Sugar:

21g
Protein:

7g