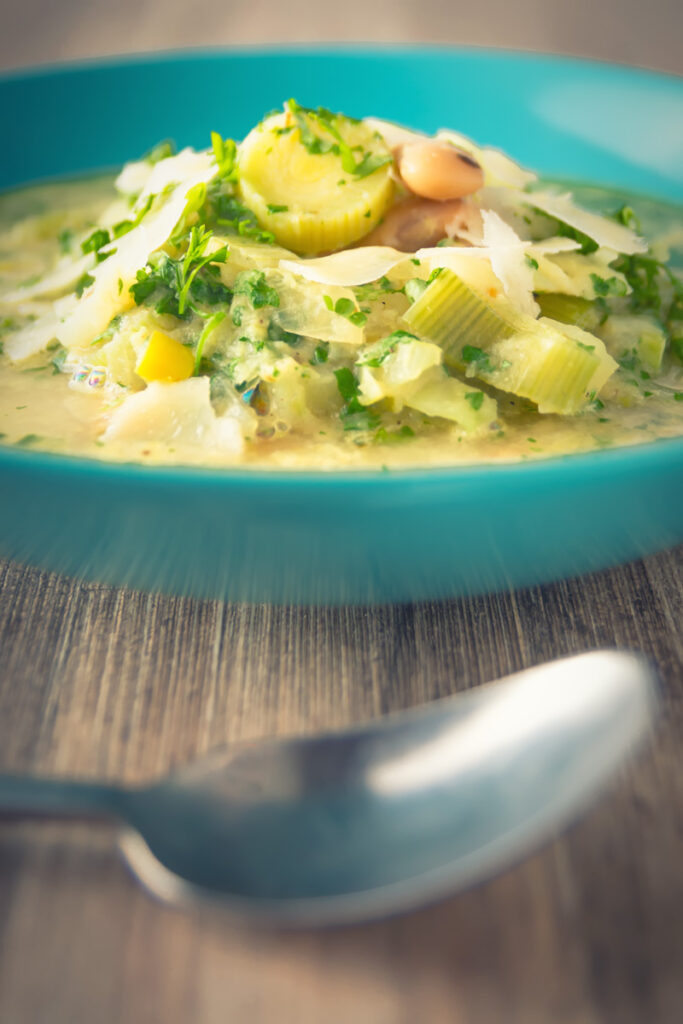 This Tuscan white bean and cabbage soup is a twist on zuppa Toscana, however my version turned much lighter and vegetarian years ago, gone is the bacon, sausage and  double cream… Gone is the bacon, I can not believe I am saying that. This white bean soup like many of my vegetarian soups has become an ode to my garden and in particular my winter garden, there is no greater feeling than heading out into the garden and getting pretty much every ingredient you are going to eat from the ground. So in this recipe the only things that I buy are oil, salt, pepper and Parmesan cheese. Don't worry I aint going to give you grief about not growing your own and it is not just a gardeners vanity project either, it tastes amazing and is super cheap to make too even if you are buying from a store. Let's face it cabbage, leek, potato and beans all cost pennies and this soup can be scaled up to provide an incredibly tasty filling meal for as many as you like without breaking the bank.
Your eyes are also not deceiving you my Tuscan white bean soup is in fact really rather creamy despite having never been anywhere near a cows udder, blending a little bit of the soup really well breaks down some of the potato and beans and turns them into a wonderful creamy texture. In fact you can blitz this soup in it's entirety and create the most wonderfully creamy soup that you can decant into a thermos flask and take to work, it tastes fabulous, I have packed this up with me in this way on winter photoshoots at our local lake and it is a real wonderful belly warmer, if you are going to do this you will need maybe 20% more vegetable stock to get the texture just right.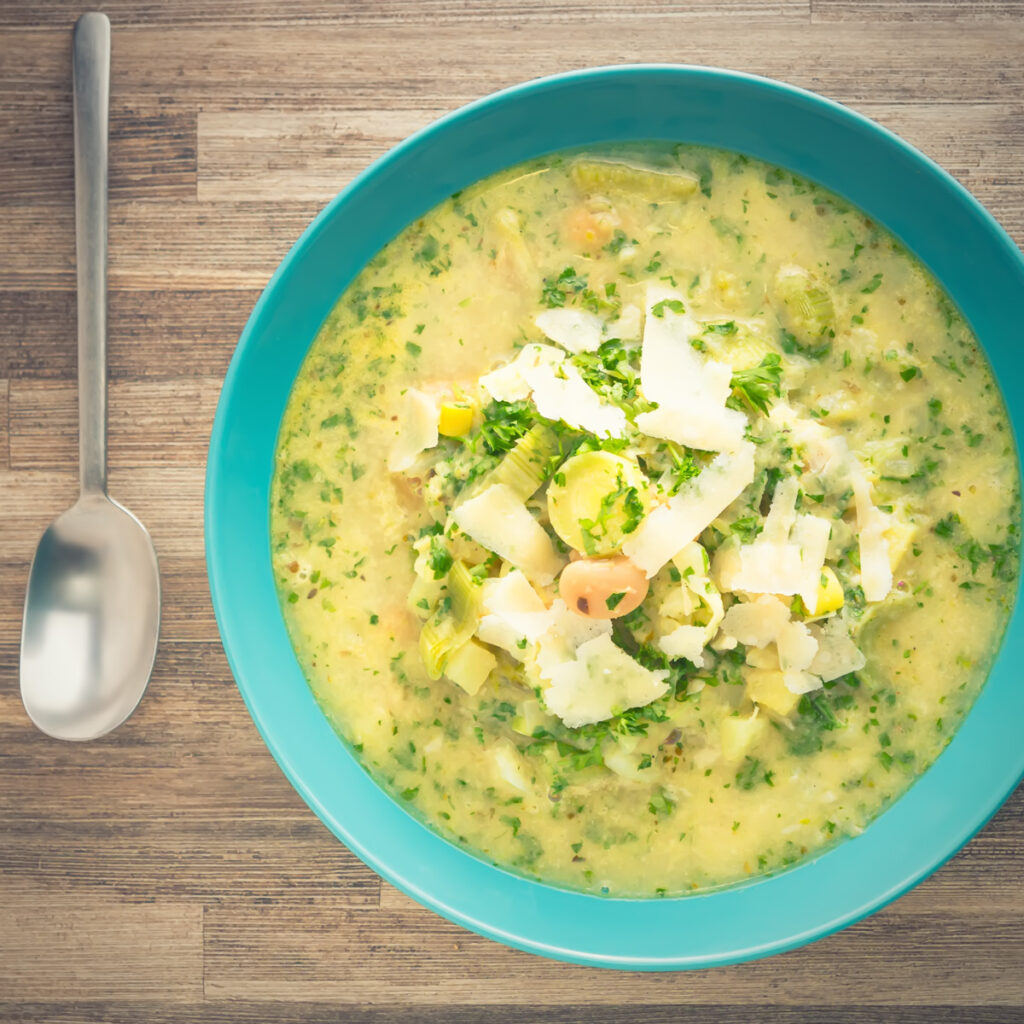 Print
Tuscan Cabbage and White Bean Soup
This Tuscan cabbage and white bean soup is peasant food at its very best and utilises all of the best autumnal ingredients!
Ingredients
3

Tbsp

Olive Oil.

125

g

Onion.

Medium dice.

100

g

Potato.

Peeled and cut into a medium dice.

100

g

Leek.

Cut in to 5mm 'coins'.

3

Garlic Cloves.

Finely chopped.

200

g

White Beans

Either cook your own or use canned Fagioli is my bean of choice for this recipe.

500

ml

Vegetable Stock.

150

g

Savoy Cabbage.

Finely shredded.

1

Tsp

Dried Oregano.

2

Tbsp

Fresh Parsley.

Chopped (optional).

Parmesan shavings for garnishing.
Instructions
Heat the olive oil in a large pan over a medium heat and add the garlic and saute for 2 minutes.

Throw in the potato, leak and onion and cook for 5 minutes until just beginning to soften.

Pour in the vegetable stock and add the beans, reduce the heat to low and allow to very gently simmer for 15 minutes.

After the soup has simmered for 15 minutes check for seasoning and as salt and pepper as required, then add the shredded cabbage and oregano, return the lid and simmer for a further 10 minutes.

When the soup is cooked remove about 1/4 of the soup and blitz in a blender and return to the main pan and mix checking again for seasoning adding salt and pepper as required.

Just before serving add the fresh parsley if using and sprinkle with the Parmesan shavings.
Recipe Notes
For this recipe I consider a medium dice to be around 5mm.