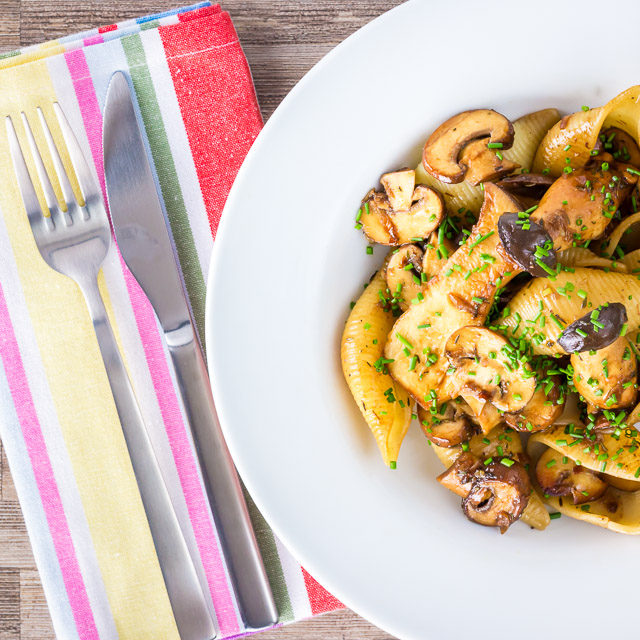 Few flavours go together like balsamic and mushrooms so this super simple mushroom pasta is a pretty safe bet on the flavour front, but it is just fantastic. It does not matter what is happening or how the day has gone it is one of those dishes that requires the cooking skill of a house brick to pull together and always tastes like a million dollars despite costing pennies. This recipe is very much a stripped down and simpler version of another mushroom pasta recipe here on krumpli, my mushroom ravioli, but lets face it making ravioli is time consuming and sometimes there just aint the time. This recipe though time aint an issue, it pretty much all comes together in the time it takes to boils some pasta and we all have that kinda time available to us.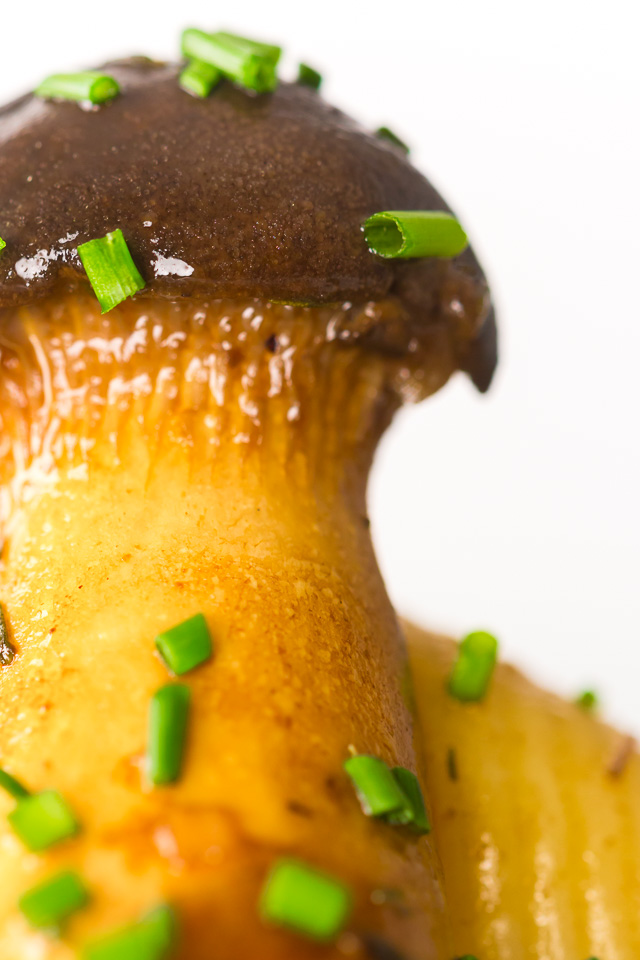 I am lucky enough to be able to get my hands on some funky mushrooms now and again and I found these 'French Horn' mushrooms again that I used in my mushroom risotto a while ago. They are fabulous but they are not a requirement for this recipe, it works just as will with any old mushrooms you can get your hands on, what is important is the balsamic vinegar. It forms the key flavour profile of this recipe so use the best stuff you can afford, it does not use a huge amount just 25ml a portion so slash out and treat yourself, it lasts forever in the pantry so no need to worry about it going off. Balsamic vinegar is one of those ingredients that just makes cooking better and I always have a half decent bottle hidden in the cupboard for livening up risottos or pasta dishes but it also adds a fab depth to all sorts of sauces.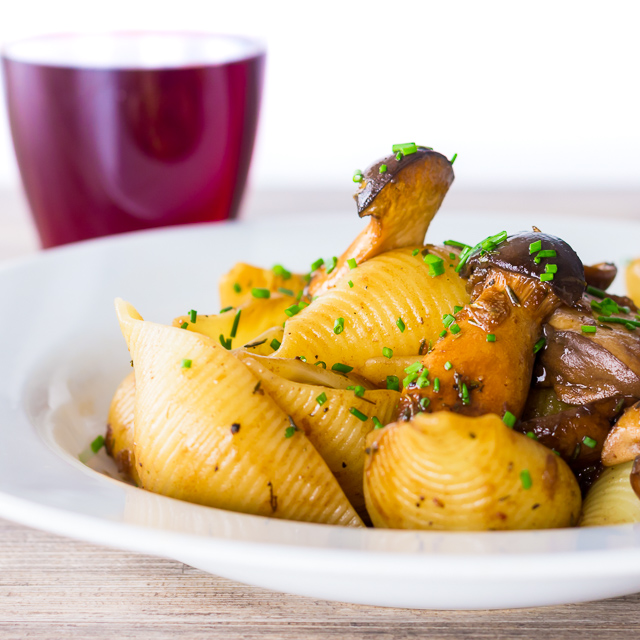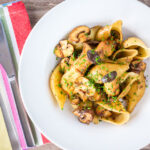 Balsamic Mushroom Pasta
Mushrooms lend themselves so well to pasta dishes and this balsamic mushroom pasta features both chestnut mushrooms and 'french horn' mushrooms enriched with butter and Balsamic vinegar.
Ingredients
350

g

Mushrooms

I like to mix it up and use 250g of chestnut mushrooms and 100g of French Horn Mushrooms

50

g

Shallot

Finely diced

2

Cloves

Garlic

Finely sliced

50

g

Butter

50

ml

Balsamic Vinegar

1/2

Tsp

Dried Thyme

1/4

Tsp

Salt

1/4

Tsp

Black Pepper

200

g

Pasta

I like to use large shells

Chives

To garnish
Instructions
Cook your pasta as per instructions, your mushrooms will take about 12-15 minutes to cook so time it well.

Melt the butter in a pan over a medium high heat and when it foams throw in the shallots, garlic and thyme, cooking for 60 seconds.

Now add your mushrooms, salt and pepper then fry for 8-10 minutes, if you are cooking larger mushrooms like these French Horn Mushrooms cook cut side down for almost all of the cooking time.

When the mushrooms are nicely cooked turn up the heat to high and add in the balsamic vinegar, keeping the pan moving all the time getting all of the mushrooms coated in balsamic.

By now your pasta should be ready so drain reserving a little liquid and add to the mushrooms.

Mix together adding enough liquid to make a sauce and serve with a sprinkling of chives.