Also known as Babi Chin this Indonesian braised pork is braised in a dark soy sauce based stock and is rich, sweet and full of wonderful aromatic flavours and not only fills your belly but makes your house smell amazing!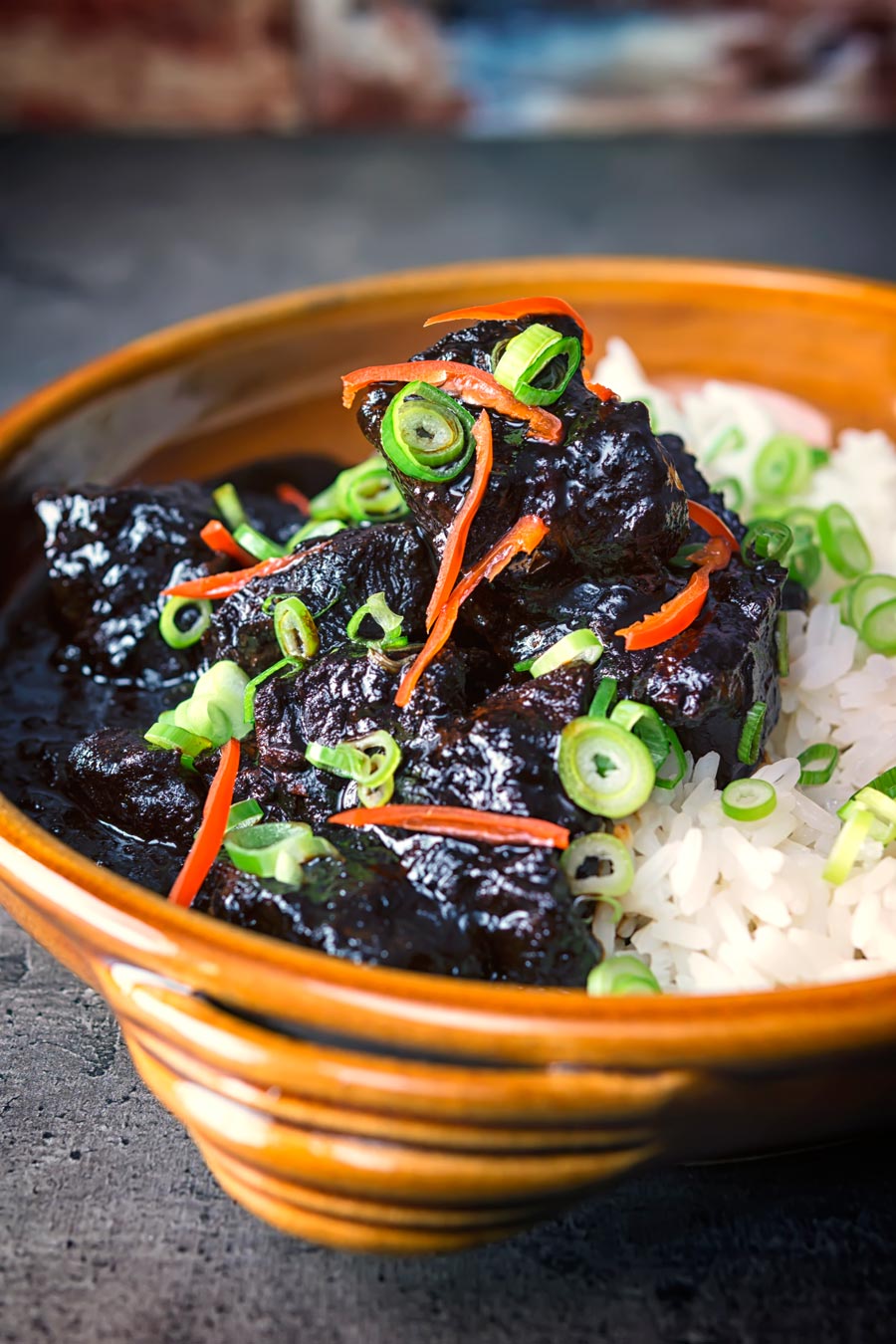 Indonesian Dark Soy Braised Pork, or Babi Chin.
I am always on the hunt for new stew recipes at this time of year. This recipe from South East Asia is my latest discovery.
Babi Chin is essentially pork cooked in a dark soy sauce based stock. It is superb, dark, sweet, salty and all sorts of comforting.
A simple dish to cook with a relatively unusual technique I would definitely recommend stepping out of your comfort zone to give this a try.
It also smells insanely good leaving the most wonderful aroma hanging around for a couple of hours!
This recipe is from Indonesia and Malasia and is referred to as Peranakan or Nonya cuisine. Arguably the most well-known dish from this region is beef rendang.
It is based in the foods of Chinese migrants. People who moved to South East Asia and the fusion of two foods resulted in a new cuisine.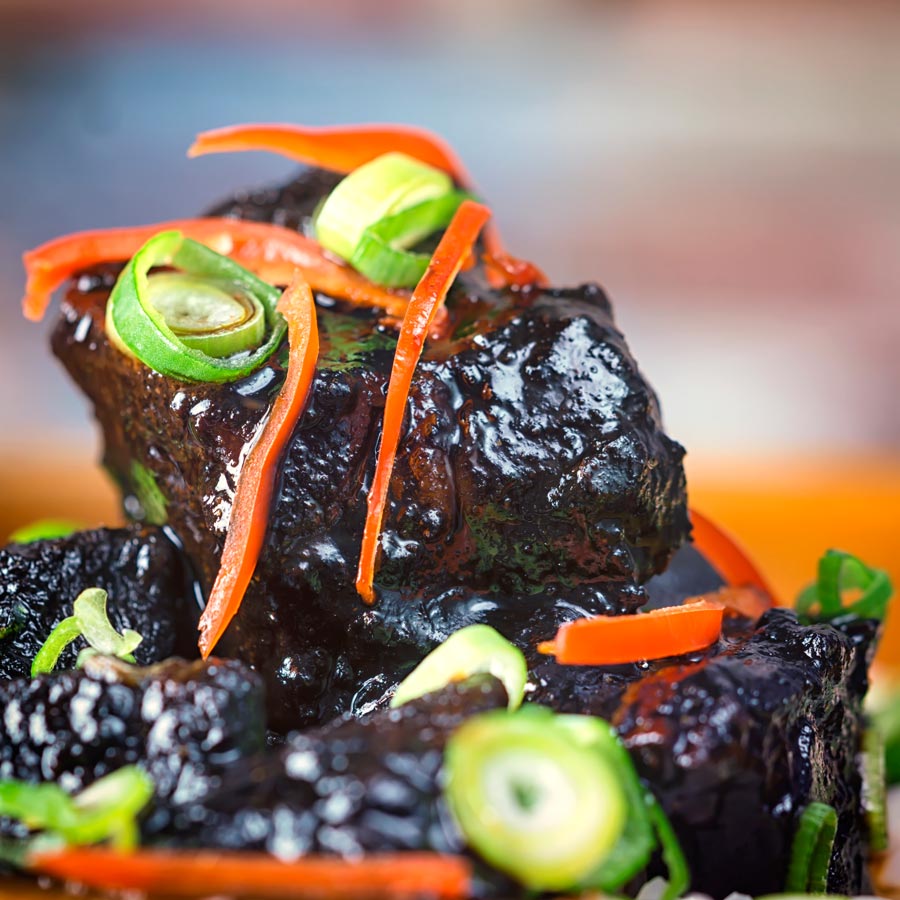 What Cut Of Meat To Buy To Cook Braised Pork.
The key to cooking braising pork is as much in the choice of meat as it is in the cooking technique.
The first thing you need to do is look for the tougher cuts of meat and they will often be cheaper and will be useless if cooked quickly.
For this braised pork recipe I use pork blade. It is the cut of meat from the upper part of the shoulder.
I use it because it contains a perfect amount of fat keeping it moist helping to keep it tender and juicy.
You could, of course, use pork shoulder, but also consider pork belly. Pork belly works exceptionally well in this recipe.
In this recipe, the meat is not cooked to the point where it will shred. It will still be moist and succulent but it should not break apart when pushed with a fork.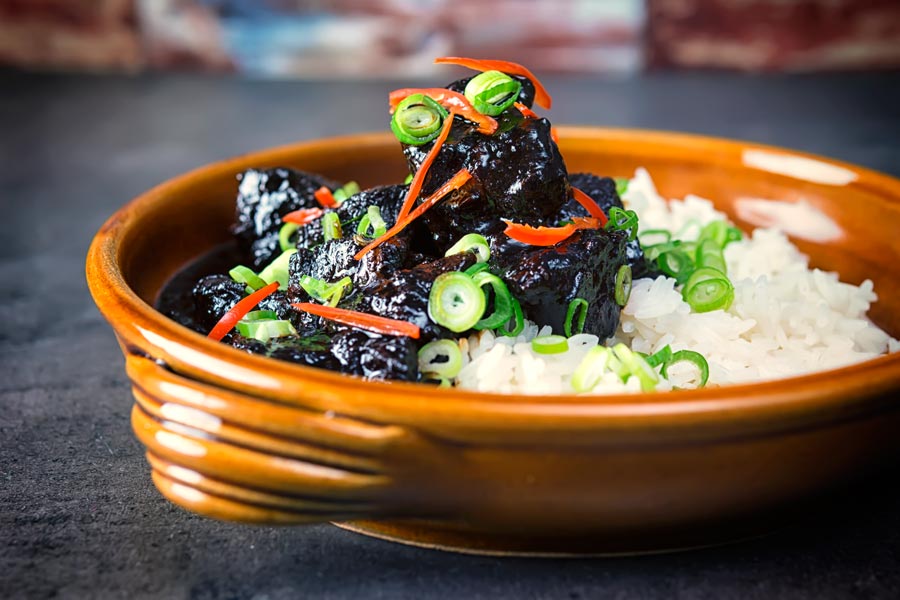 The Magic Of Fusion Food!
Fusion food often gets a bad reputation but real fusion food is at the heart of most of what we eat.
It is born of the movement of people and probably more clearly tells the story of the movement of people than anything I can think of.
This braised pork recipe is a mix of Chinese and South East Asian food.
Probably my favourite example of Fusion food is my Beef Vindaloo recipe. My version of it is a Bengali take on a South Indian Curry, bought to me thanks to Indian Migration to the UK in the 60's.
However, the Vindaloo was inspired by Portuguese influence in India from the 16th Century. It is descended from a dish called Carne de vinha d'alhos.
Fusion food is often at the heart of everything we eat. Whether it by Italian American Food, German American Food, yes Hamburgers are German or Anglo Chinese or Anglo Indian food.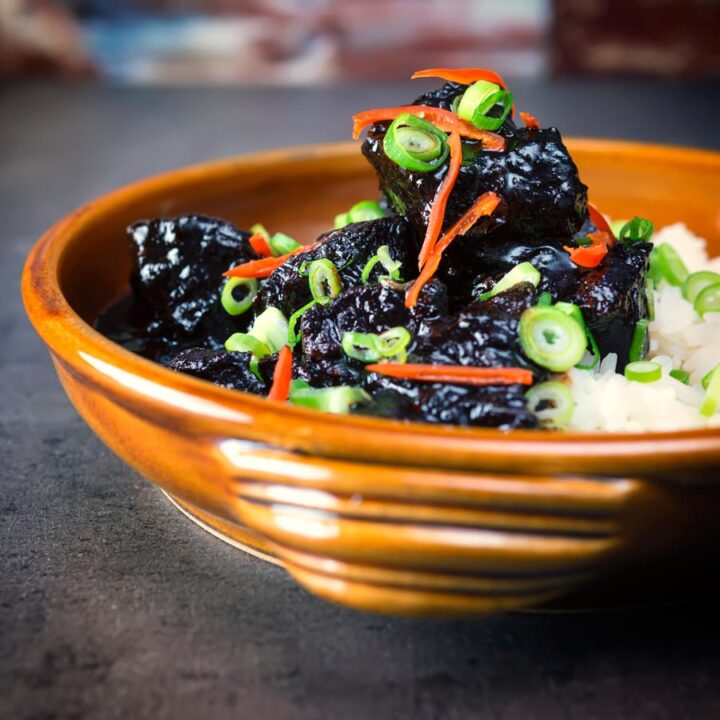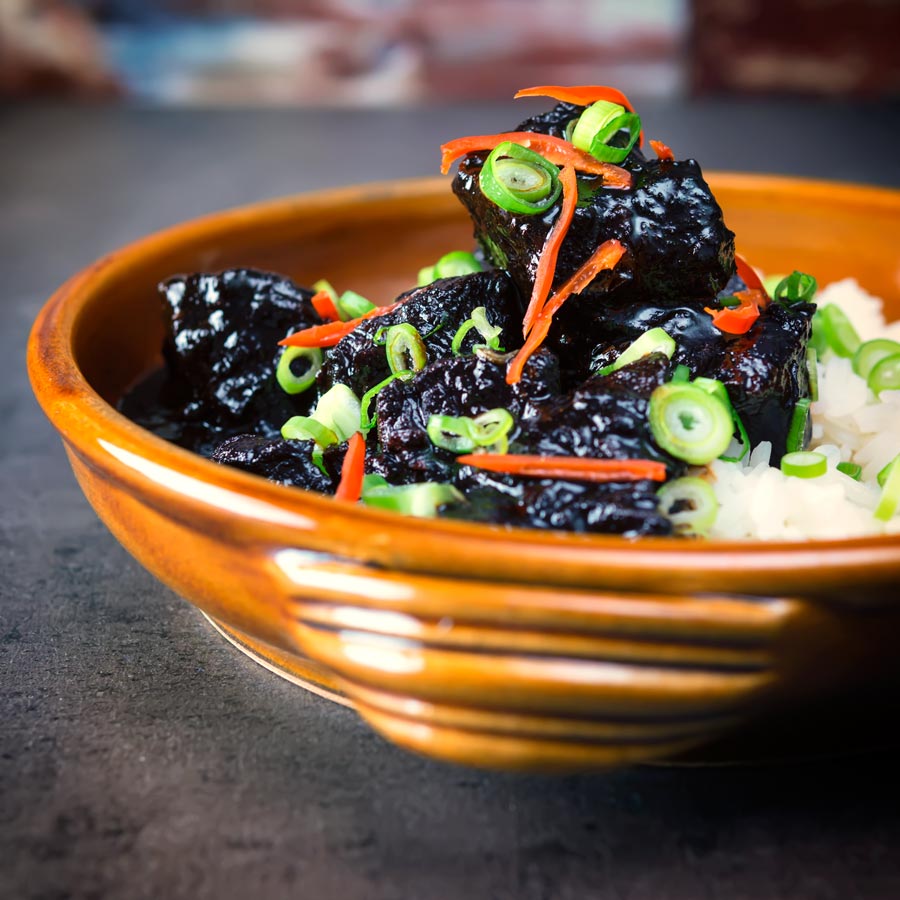 Yield:

2 Servings
Indonesian Braised Pork
Cook Time:
1 hour
10 minutes
Total Time:
1 hour
30 minutes
This Indonesian braised pork is braised in a dark soy sauce based stock and is rich, sweet and full of wonderful aromatic flavours and not only fills your belly but makes your house smell amazing!
Ingredients
450 g Pork Blade, AKA Boston Butt
200 g Shallots
8 Cloves Garlic
3 Tbsp Corianader Seeds
50 ml Hoisin Sauce
50 ml Dark Soy Sauce
1 1/2 Tsp Brown Sugar
1/2 Tsp Salt
1/2 Tsp Ground Cinnamon
1/2 Tsp Ground Cloves
1 Tbsp Cooking Oil
750 ml Water
Instructions
Cut the shallots in half and then peel and finely slice.
Peel and mash your garlic into a puree.
Cut your pork into 2-2.5cm cubes.
Place a wok over a medium-high heat and toast the coriander seeds.
Grind the seeds and then add 2 tablespoons of water and stir to form a paste.
Return the wok to the heat and add the oil and heat on high.
Add the oil and stir fry the shallots for 2-3 minutes.
Throw in the garlic and stir fry for another 2 minutes.
Now add in the coriander paste, soy sauce and the hoisin sauce and stir continuously for 60 seconds.
Remover from the heat and add in the pork, sugar, salt, cinnamon and cloves and stir.
Pour over the water and bring back to a boil and then reduce the temperature to a simmer and allow to cook for an hour.
Nutrition Information:
Yield:
2
Serving Size:
1
Amount Per Serving:
Calories:

889
Total Fat:

48g
Saturated Fat:

15g
Trans Fat:

0g
Unsaturated Fat:

28g
Cholesterol:

235mg
Sodium:

2687mg
Carbohydrates:

38g
Fiber:

5g
Sugar:

18g
Protein:

76g