These Stir Fried Stir Fried Spicy Pineapple Pork Lettuce Wraps are super quick to cook and a real crowd pleaser, 20 minutes prep and 10 minutes to cook!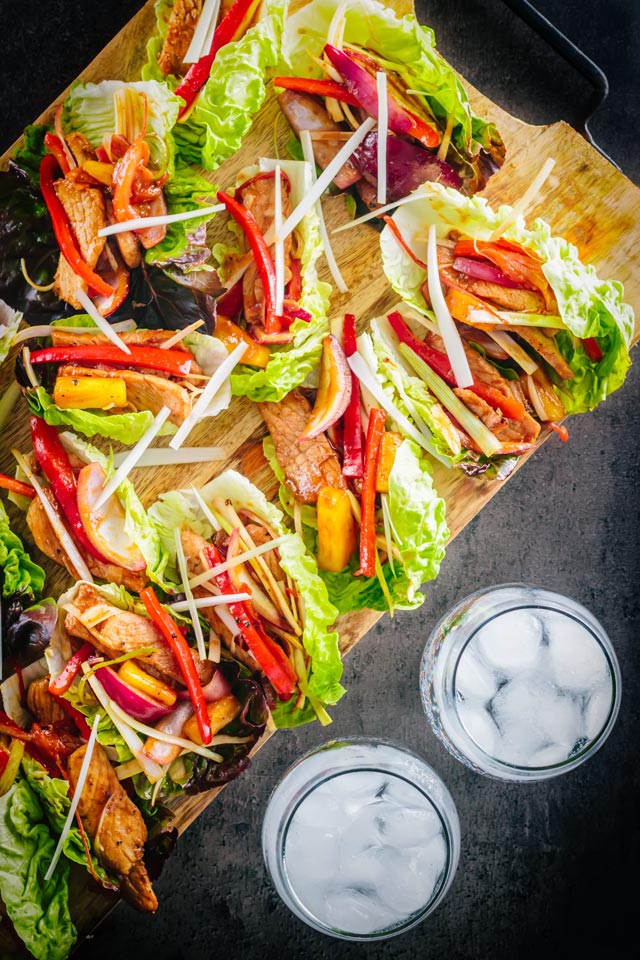 You can tell it is summer, there is fruit flying around here on Krumpli like nobodies business and todays fruity savoury morsels are some spicy pineapple pork lettuce wraps and they are glorious. Check out my simple pineapple chicken curry if you like pineapple and savoury like me.
I have a think for wrapping things in lettuce and no I am not a closet gluten free blogger, I just find wrapping goodies like these in lettuce rather than a flat bread means I don't get full on flat bread and can eat more of the stuff that is really tasty. By that I mean the filling!
This recipe whilst incredibly summery also served as our snack before heading out to watch Szolnok Mav FC play football every other Sunday afternoon throughout winter. Yes they were wrapped in a flour tortilla then and that works too.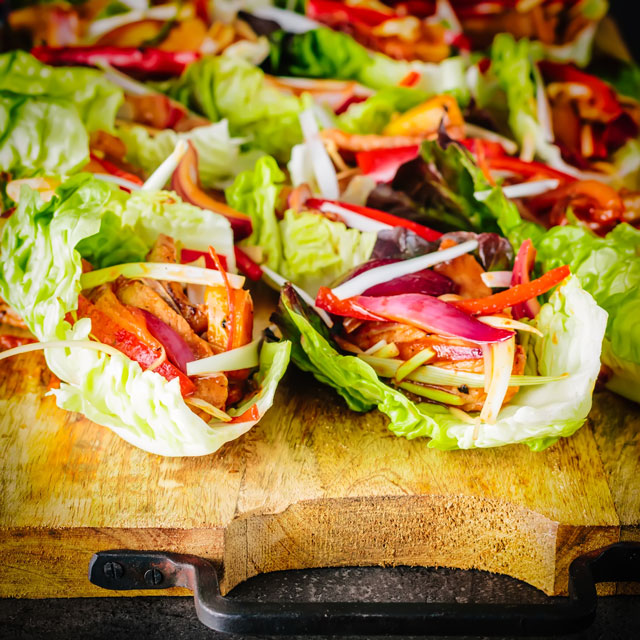 It really is such a simple recipe, all you need is some fierce heat and a wok and the joy is the washing up pile is pretty much empty. Although my wife claims I can create a mountain of the stuff even with this pineapple pork recipe!
Sadly the football season is now over and it is the saddest of sad years as there is no World Cup or European Championships to give me my fill, even the waterpolo and handball seasons are over. How on earth am I meant to get my exercise now?
I mean I never took part or anything but you know I am sure there are some 'shared' health benefits, they do the exercise and I workout by consuming beer! We do have some tickets to a couple of Fina World Aquatic Championship events in Budapest in a couple of weeks time.
I am particularly looking for ward to the Mens 10m Syncronised Diving final. I'm sure you will find it on TV if you look hard enough I will be the one with a beer and no doubt the sauce from these glorious pineapple pork lettuce wraps on my t-shirt 😉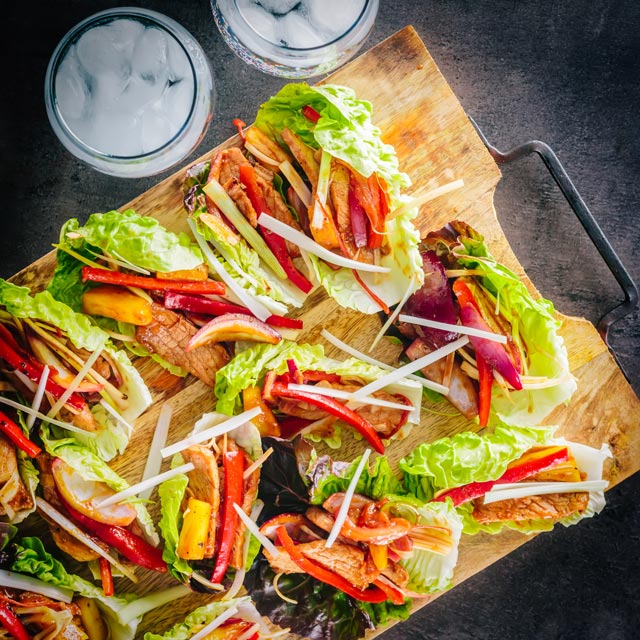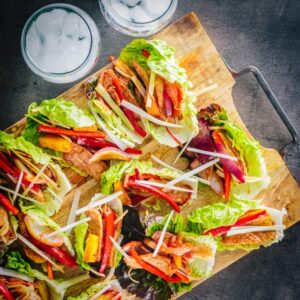 Stir Fried Spicy Pineapple Pork Lettuce Wraps
These Stir Fried Stir Fried Spicy Pineapple Pork Lettuce Wraps are super quick to cook and a real crowd pleaser, 20 minutes prep and 10 minutes to cook!
Ingredients
350

g

Pork Loin

Finely sliced into strips

1

Tsp

Black Pepper

Ground

2

Tbsp

Fish Sauce

1

Tbsp

Brown Sugar

2

Tbsp

Cooking Oil

Neutral

2

Cloves

Garlic

Sliced

100

g

Red Pepper

Finely sliced into lengths around 3-4cm long

150

g

Tomato

This should be one large tomato, deseeded and cut into strips

125

g

Pineapple

Prepared weight, cut into bite sized wedges

1

Red Onion

Peeled and cut into 8 wedges

1

Green Chili

Finely sliced

2

Spring Onions

Cut into 3-4cm lengths then finely sliced length ways

2

Baby Gem Lettuce Hearts

Separated into single leaves
For the Sauce.
2

Tbsp

Brown Sugar

1

Tbsp

Apple Cider Vinegar

1

Tbsp

Tomato Ketchup

1

Tbsp

Lemon Juice

1

Tbsp

Light Soy Sauce

1

Tsp

Cornflour
Instructions
Mix together the black pepper, fish sauce and brown sugar and stir until the sugar has dissolved.

Add to the pork and cover leaving to marinade for at least couple of hours.

Mix together the ingredients for the sauce.

Heat your wok over a high heat and when smoking hot add half of the cooking oil and then stir fry the pork and garlic for 2-3 minutes.

Remove from the pan and add the remaining oil.

When hot throw in the red onion, red pepper, tomato and pineapple and stir fry for 2 minutes.

Now return the pork to the pan, fry for 60 seconds before adding in the sauce and cooking for a further 60 seconds.

Finally add in the chili and most of the spring onion (reserving a little to sprinkle over at the end) and cook for 30 seconds before loading into the lettuce cups and serving.
Notes
As with most of my recipes time to marinade is not included.