Butter chicken or Murgh Makhani is the classic Indian, grilled chicken in a rich gravy sauce often thickened with nuts and enriched with ghee and in this case sour cream.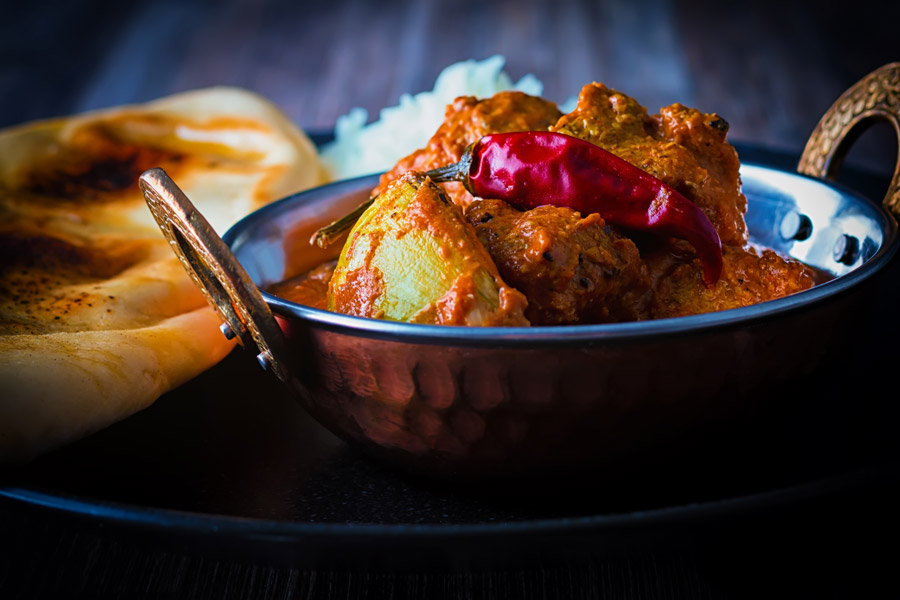 Butter Chicken or Murgh Makhani.
There are thousands of easy butter chicken recipes on the web and whilst this is easy it is not a quick dinner.
As with many of my recipes, most of the work is in the preparation. Spending that little extra time on something really pays off in layering flavour.
As a result, you can keep your quick and versions of butter chicken, you cannot cheat flavour!
The two-stage marinade in my slow and steady butter chicken really is a testament to that!
Don't be put off by what seems a really long list of ingredients, all of them should be readily available in a well-stocked supermarket.
At a push, you should find them in an Asian store. As far as I am concerned is always an exciting trip.
Let's face it I can buy them in Hungary, the land that food progress forgot, so they can't be all that rare.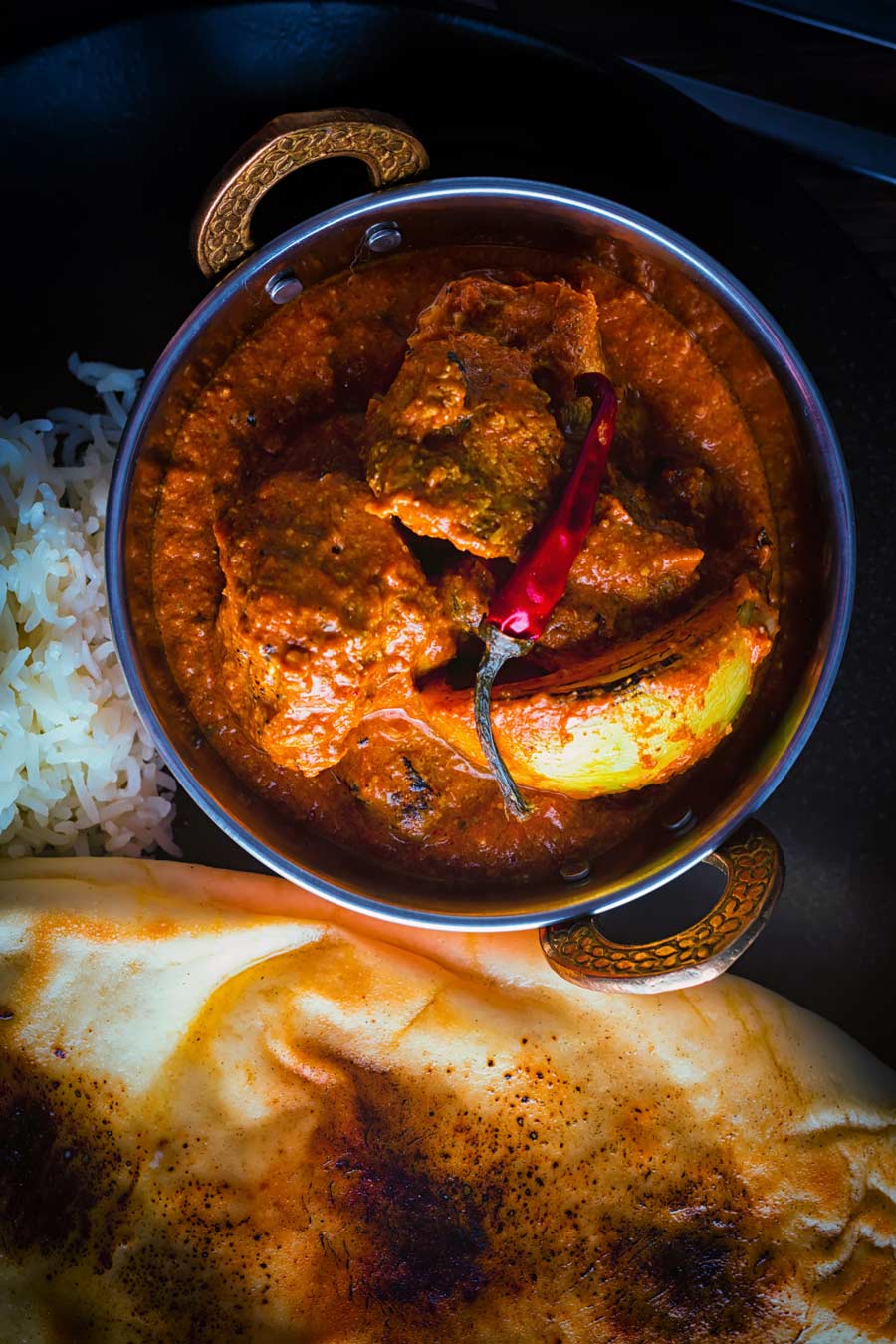 What Is The Difference Between Chicken Tikka Masala And Butter Chicken?
As I have mentioned before I was bought up in a city in the UK called Birmingham. A place that had the most vibrant Indian restaurant scene outside of India when I was growing up.
However, in the UK the 'tandoor chicken' and gravy dish was chicken tikka masala.
So what is the difference between Chicken Tikka Masala and Butter Chicken… The answer to that question is not a lot!
Butter chicken or Murgh Makhani was developed in the 1950's in a restaurant in Delhi and chicken tikka masala in the 1970's in a restaurant in Glasgow. Yes, Scotland!
Both recipes begin with a roasted, grilled or tandoor chicken, any recipe that does not begin with this is going to be missing a layer of flavour!
The core difference is in the sauce, butter chicken contains lots of butter or ghee to create a rich creamy sauce. Chicken tikka masala is very much a spiced tomato sauce and is less rich.
Butter chicken is often signified as containing fenugreek whereas Chicken Tikka Masala omits it.
This however probably dates back to the ingredients that were available in 1970's Britian. Chicken Tikka Masala now often utilises Fenugreek.
Of course, there is much argument as there is in all food and nothing exists in isolation. So both of these recipes are no doubt riffs on food that already existed previously.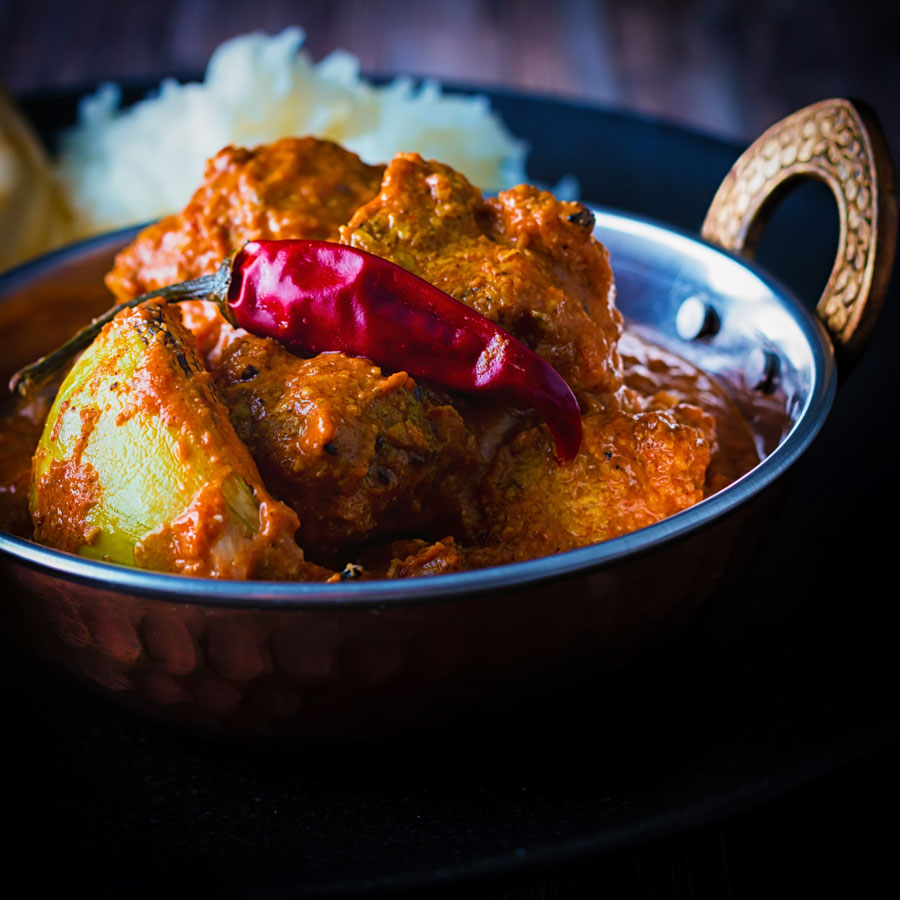 My Butter Chicken Recipe!
My recipe for Murgh Makhani recipe is inspired by a recipe by Rik Stein. A wonderful British chef who is probably best known for his poetic love of global food.
Now I am not the most poetic of chaps but I share his love of food from around the world.
I have made a few tweaks to the recipe over the few years but to be honest not a great deal.
As in so many of my curry recipes my choice of side is always a naan bread for butter chicken. They are perfect for mopping up that thick and heavy sauce.
But you could also serve with chapatis or even Bombay potatoes if you wanted to go left field!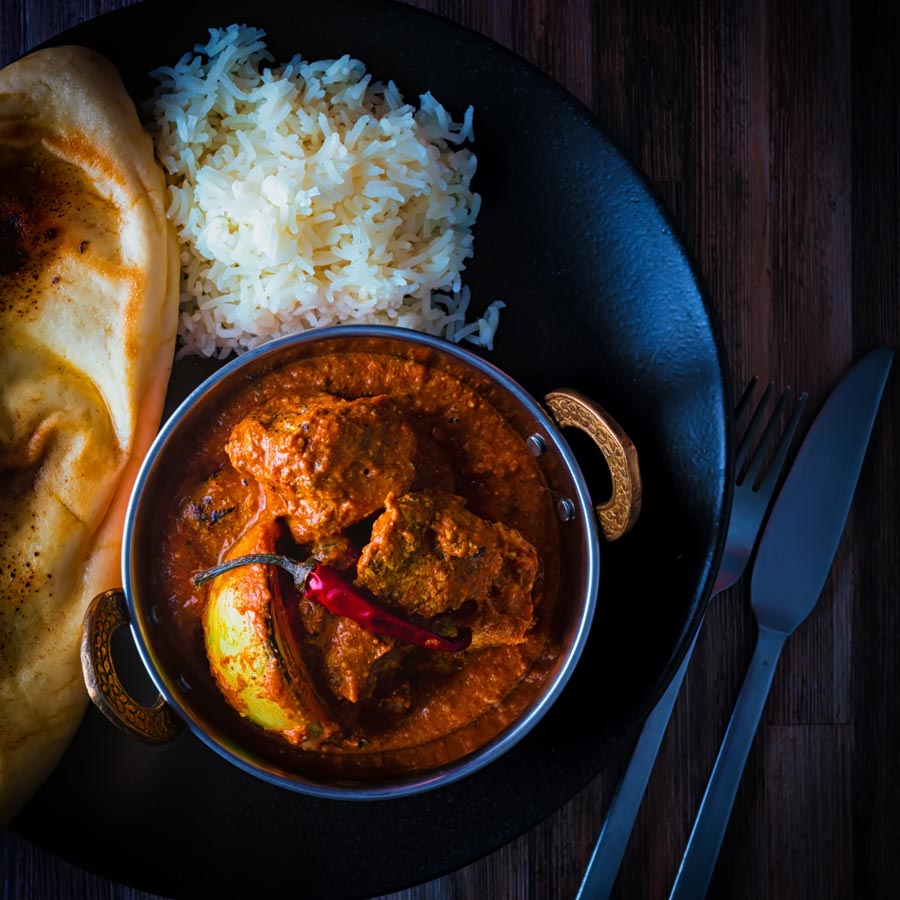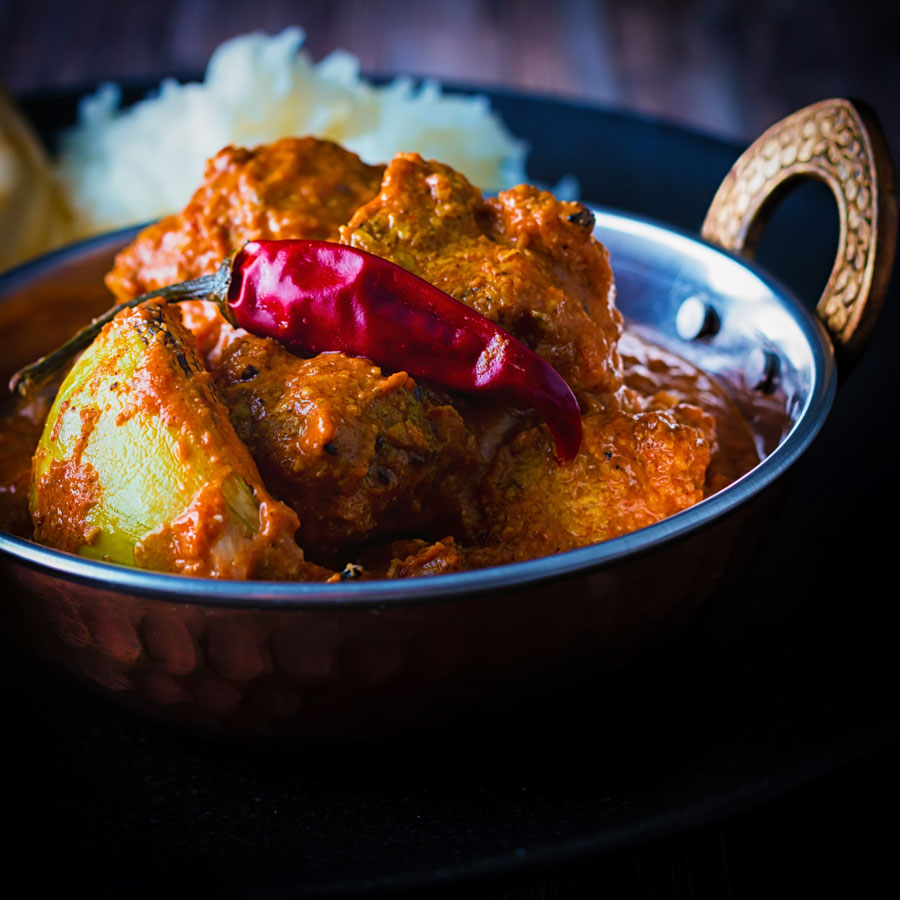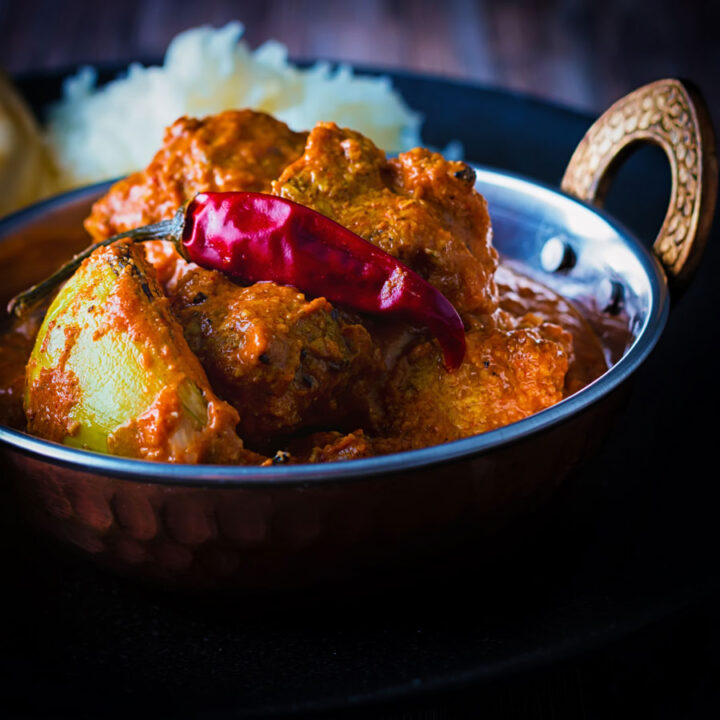 Slow and Steady Butter Chicken
Total Time:
4 hours
30 minutes
Butter chicken or Murgh Makhani is the classic Indian, grilled chicken in a rich gravy sauce often thickened with nuts and enriched with ghee and in this case sour cream.
Ingredients
2 Chicken Breasts, Approximately 225g each, remove the fillet and then slice the breast into 6 pieces
1 Onion, Peeled and cut into qaurters
For Marinade 1
1 Tsp Lemon Juice
1/2 Tsp Coarse Sea Salt
1/2 Tsp Kashmiri Chili Powder
For Marinade 2
1 Tbsp Natural Yoghurt
1 Tbsp Sour Cream
3 Garlic Cloves, Peeled
20 g Ginger, Peeled weight
1 Tsp Garam Masala
1/2 Tsp Ground Turmeric
1/2 Tsp Ground Cumin
1/2 Tsp Armchur, AKA Mango Powder
For the Sauce
2 Tbsp Ghee, Substitute for unsalted butter if needed
2 Cloves Garlic, Mashed into a paste
15 g Ginger, Finely Grated
1/8 Tsp Asafoetida
200 g Tomato Passata, Tomato Sauce in the US I believe
2 Dried Chili, Optional
1/2 Tsp Kashmiri Chili Powder
1/2 Tsp Ground Corriander
1/4 Tsp Ground Cumin
1/8 Tsp Ground Cinnamon
1 Tbsp Dried Fenugreek Leaves
1/2 Tsp Garam Masala
1/2 Tsp Coarse Sea Salt
20 g Unsalted Cashew Nuts
20 g Pumpkin Seeds
100 ml Hot Water
4 Tbsp Sour Cream
1/4 Tsp Sugar
Instructions
Mix all of the ingredients for marinade 1 together in a bowl and then add the chicken, mix to coat and then cover and place in the fridge for 1 hour
After 1 hour place all of the ingredients for marinade 2 into a small food blender and blitz together to form a paste then add to the chicken and marinade 1 mix and then combine and re-cover and return the the fridge for 4 hours
Preheat your grill as hot as it will go and thread the chicken and onion onto some skewers leaving space between each piece and cook over a suspended over a baking tray, you are not looking to cook the chicken all the way through but to get some charred flavour to the edges of the chicken, this should take between 5-10 minutes.
Meanwhile heat 2 tablespooons of ghee in a pan over a medium heat and add the garlic, ginger and Asafoetida then fry for 1 minute
Then add the passata and dried chili and allow to simmer for 5 minutes
Next add all of the spices for the sauce along with the salt, sugar and sour cream, then simmer for 5 minutes
Blitz together the cashew nuts and pumpkin seeds into a paste with a little of the hot water, then add to the pan with the remaining hot water and cook for 5 further minutes
Finally add the charred chicken to the pan and allow to simmer until cooked through, which should take 5-10 minutes depending on how long it spent under the grill.
Notes
Serve with Naan Bread
Adapted from Rik Stein's India
Nutrition Information:
Yield:

2
Serving Size:

1
Amount Per Serving:
Calories:

1199
Total Fat:

71g
Saturated Fat:

28g
Trans Fat:

0g
Unsaturated Fat:

30g
Cholesterol:

263mg
Sodium:

3586mg
Carbohydrates:

65g
Fiber:

11g
Sugar:

16g
Protein:

81g
Calorific details are provided by a third-party application and are to be used as indicative figures only.