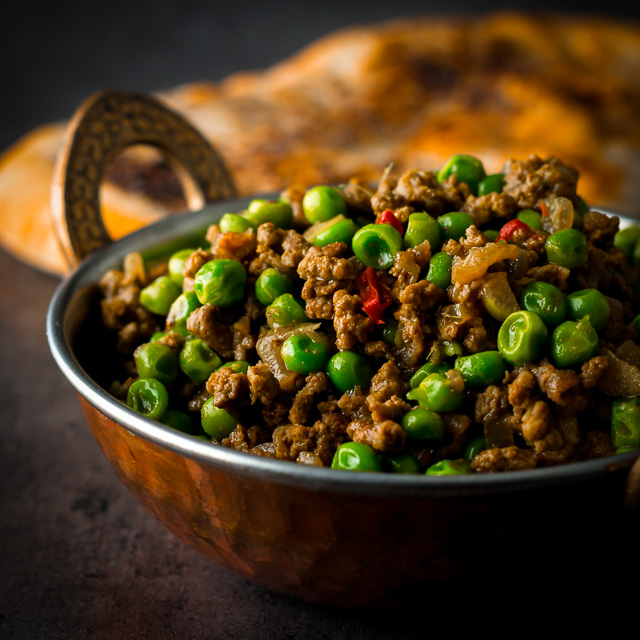 This keema matar recipe is a really rather exciting for me, one of my very favourite dishes and one I rarely get an opportunity to cook! I have waxed lyrical about peas pretty much from day one and my love of curry is hardly subtle here either and yeah lamb…
I love lamb so much that I have been known to buy a whole neast and have it dispatched just to get my hands on the rarest of all meat finds here in Hungary. So yeah it is safe to say that this dish is not just a few of my favourite things, it is without question ALL of my favourite things!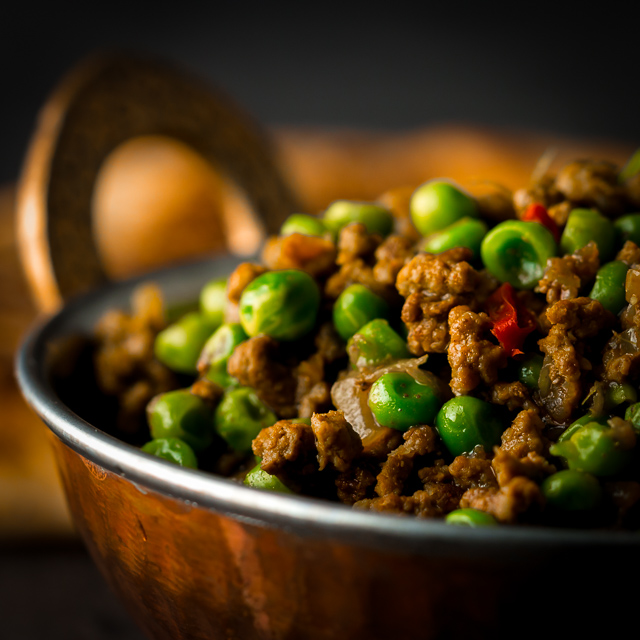 I did develop a different curry in lieu of being able to get lamb and I do love my beef and pea curry but it just aint keema matar, the dish is of Pakistani and Bangladeshi heritage and there is jut something about minced meat, peas and a gravy that feels so familiar to a British person.
Whether it is in a cottage pie, shepherds pie, hotpot or just served over mashed potato it is part of our DNA… So the addition of Indian spices is not a huge leap, particularly given the long association between British and Indian food.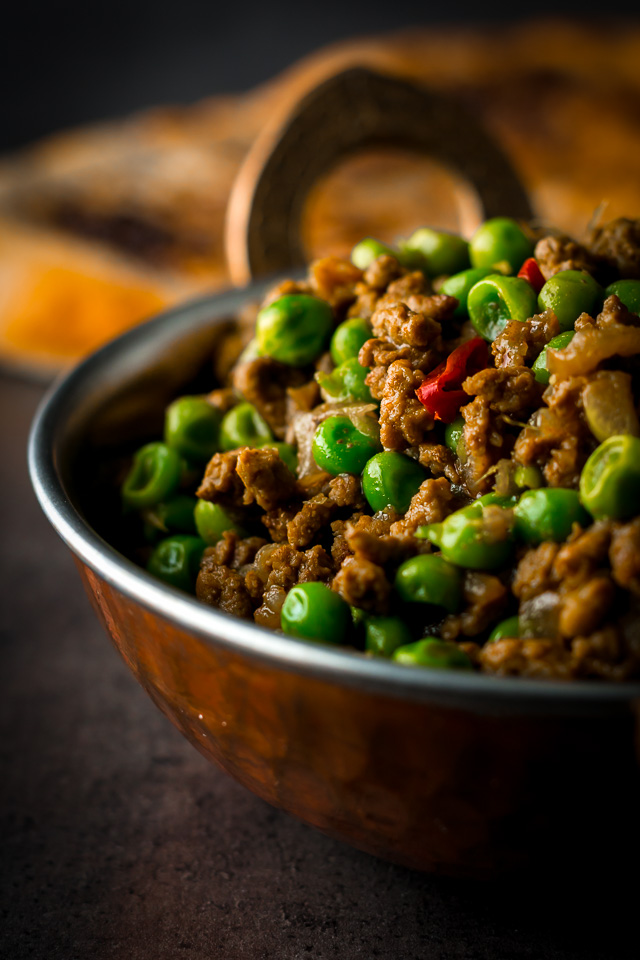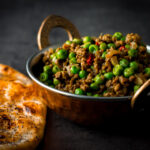 Keema Matar
Keema matar is a classic Bangladeshi/Pakistani curry featuring lamb or mutton and peas in a delightfully simple spicy fragrant gravy.
Ingredients
350

g

Ground Lamb:

I use shoulder.

125

g

Onion:

Finely diced.

4

Cloves

Garlic:

Finely sliced.

2

Chili:

Sliced, use something with a flavour and a heat profile you are comfortable with.

35

g

Ginger:

Grated.

6

Black Pepper Corns.

4

Green Cardamom.

2

Cloves.

1

Bay Leaf.

1

Tbsp

Ghee:

Sub for cooking oil if you wish.

1

Tsp

Ground Coriander.

1

Tsp

Ground Cumin.

1

Tsp

Ground Turmeric.

1/2

Tsp

Kashmiri Chili Powder.

1/2

Tsp

Ground Fenugreek.

1

Pinch

Salt.

150

g

Frozen Peas:

You can of course use fresh although you may need to add a little liquid.

1

Tsp

Garam Masala.
Instructions
Heat the oil in a heavy based pan and when hot add in the black pepper, cardamom, cloves and bay leaf and allow to sizzle for 30 seconds.

Now add in the onion and cook for 3-4 minutes.

When lightly browned add in the ginger, garlic and chili and cook for a further minute.

Add in the minced lamb and cook for 5 minutes over a very high heat so that it sears and releases the fat.

Reduce the heat to medium and add in the coriander, cumin, turmeric, chili powder and fenugreek and stir,

Throw in a generous pinch of salt and 250ml of water and the cover and cook on low for 30 minutes.

Remove the lid and add in the peas before turning up heat heat and cooking until the liquid has reduced by half which should take 10 minutes or so.

Take off the heat and stir in the garam masala and allow to sit for 2 minutes before serving.