Hot wings are the ultimate finger licking joy for me, smaller than drummers so I get more sauce and cooked slow in the oven leaves them moist.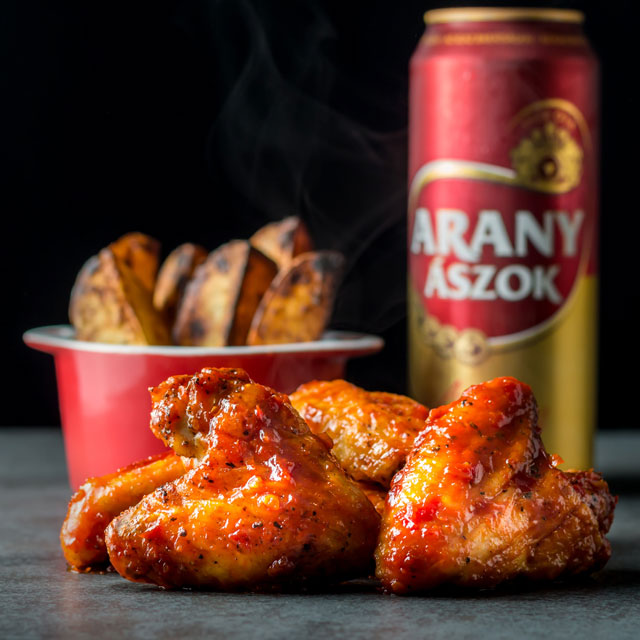 Hot wings for me are the ultimate sticky finger delight and I have been making various version for years but I was inspired to try out my favorite hot wing recipe on a recipe inspired by my mate Ben over at Fox Valley Foodie.
I guess as with everything the food blogging world is a relatively small circle and in the short time I have been doing this I have 'virtually met' some great people and this guys food really stands out. Naturally I have changed it up a little in the same way he changed up his version from someone else, but boy does it work, the relatively slow cooking of a small piece of meat keeps it wonderfully moist but the quick blast at the end gives a wonderful crispy coating.
Just like my sticky chicken drumsticks these oven baked hot wings are food to lick your fingers after, don't bother pouring that beer into a glass. It will just make a terrible mess, take it straight from the can!
Apparently the long slow cooking of these hot wings means they render out the fat really well making them much more healthy than deep frying, but I am a firm believer in the flavour in meat coming from the fat and there aint no way I let that stuff go free.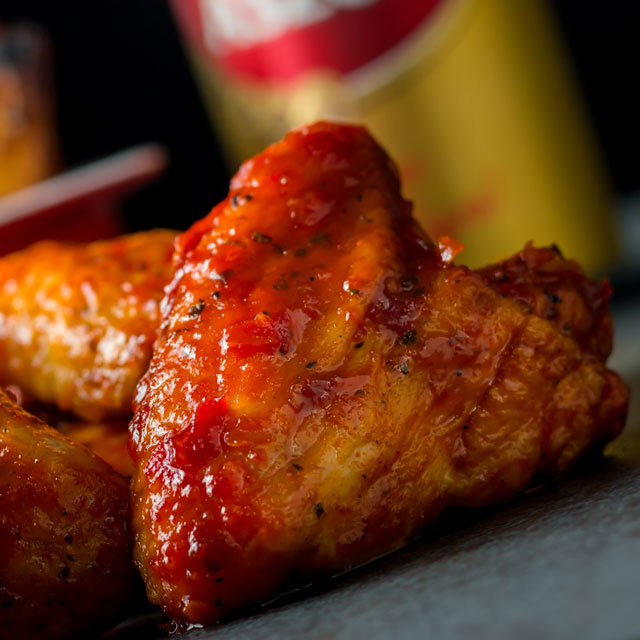 I like to cut potatoes into wedges and stick them below the hot wings to slowly roast and get basted by the paprika infused chicken fat as they slowly roast. The do not pick up a lot of colour using this method but flashing them through a frying pan with some of that fat whilst the wings are resting soon solves that problem 😉
I am glad to report that I am beginning to feel relatively normal after my self induced funk, a 4 day hangover is pretty impressive even by the younger me standards, however I have definitely been strolling around for the last few days in something of a daze.
I'm heading out into the real world tomorrow to pick up supplies for my first crock pot or slow cooker recipe, depending where you are from, first for my site of course, I have used one before. But I have 2 tonne of winter wood to split this weekend so I will be glad of the simple dish it up and serve it treat I have planned, but I guess you are all just gonna have to wait and enjoy some hot wings in the mean time!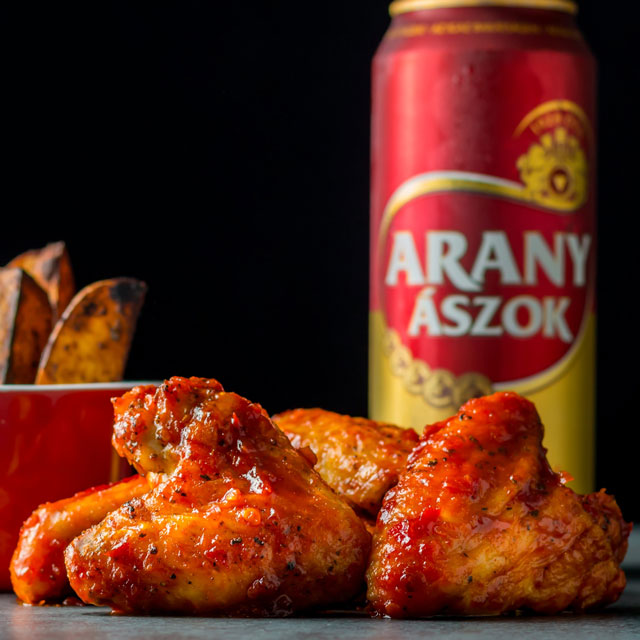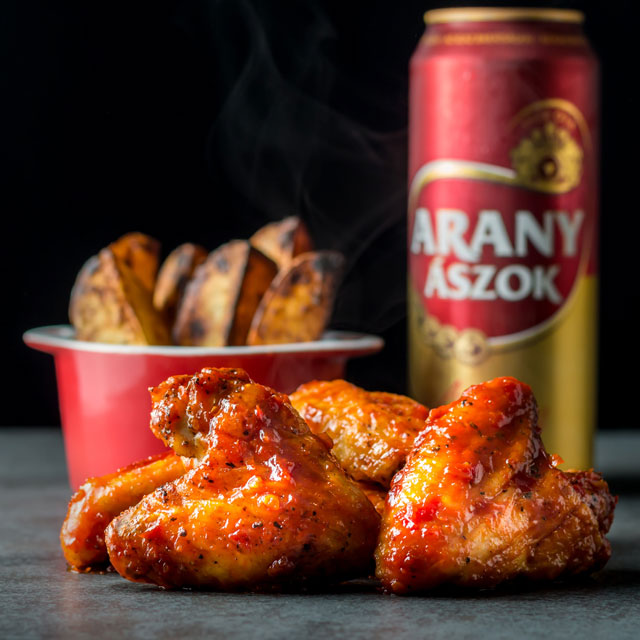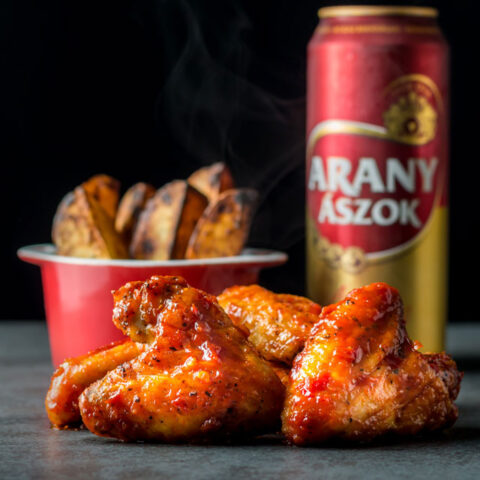 Oven Baked Hot Wings
Total Time:
1 hour
5 minutes
Hot wings are the ultimate finger licking joy for me, smaller than drummers so I get more sauce and cooked slow in the oven leaves them moist.
Ingredients
For the Chicken
1 kg Chicken Wings, This should be about 12 wings, remove the tips and save them in the freezer for making stock later
1 Tbsp Baking Powder
1 Tsp Dried Oregano
1/2 Tsp Coarse Sea Salt
1/2 Tsp Spicy Paprika
For the Hot Sauce
75 ml Sweet Chili Sauce
1 Tbsp Honey
1 Tbsp Light Soy Sauce
1/2 Tsp Fish Sauce
1/2 Tsp Spicy Paprika
1 Tbsp Cider Apple Vinegar
Instructions
Preheat your oven 130ºC
Ensure the chicken wings are very dry and then place in a bag with the baking powder, oregano, salt and paprika blow up the bag and shake to coat all of the wings with the powder
Place the chicken wings presentation side down on a grill pan and bake in the preheated oven for 30 minutes
After 30 minutes flip them over and cook for a further 30 minutes with the oven turned up to 200ºC
Mix all of the ingredients for the hot sauce in a pan and cook over a medium heat to reduce for 15 minutes
I like to blitz my hot sauce in a mini blender to allow it to coat the wings a little more consistently
Notes
I usually serve this with wedges seasoned with salt, pepper and a little spicy paprika that I cook on a piece of foil below the wings so they catch the juices as they render out of the chicken!
Adapted from Fox Valley Foodie
Nutrition Information:
Yield:

4
Serving Size:

1
Amount Per Serving:
Calories:

989
Total Fat:

63g
Saturated Fat:

20g
Trans Fat:

0g
Unsaturated Fat:

40g
Cholesterol:

420mg
Sodium:

1640mg
Carbohydrates:

28g
Fiber:

1g
Sugar:

17g
Protein:

75g
Calorific details are provided by a third-party application and are to be used as indicative figures only.