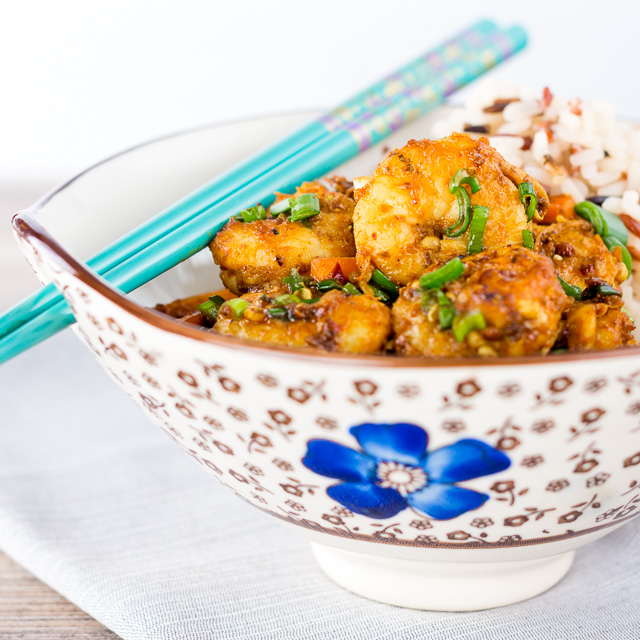 Krumpli is littered with quick Friday Fakeaway dinners but this spicy Szechuan shrimp stir fry is probably the quickest of all…
I have it down as 15 minutes prep and 5 minutes cooking but that is allowing for a sip of wine or beer as the prep work happens and a chat as you go, if your concentrating you can prep in 5-10 minutes which puts this recipe at 10-15 minutes from fridge/cupboard to table and it is all from scratch.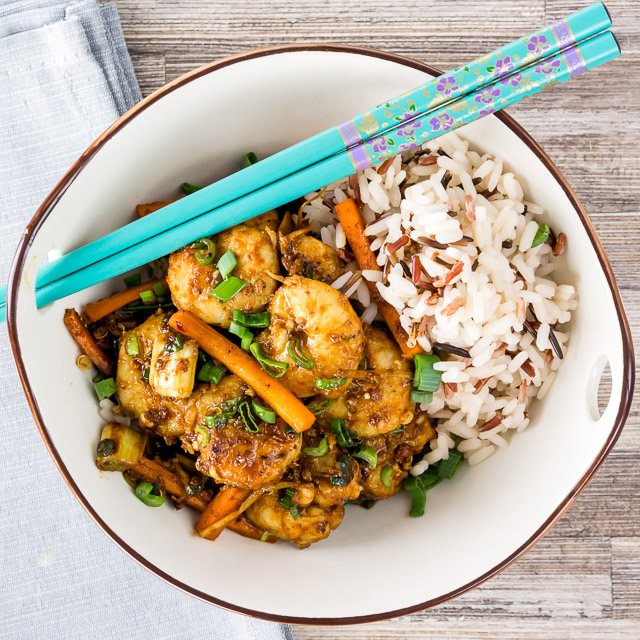 But speed aint important if it tastes crap, but it doesn't, one of the joys of the extreme heat in a wok is the depth of flavours you can get in practically no time at all. The stand out flavour/armoa here is the Szechuan pepper corns, that characteristic 'fizz' provides the defining flavour profile in this shrimp stir fry and it is one I love. It features heavily in both my Kung Pao Chicken and this Szechuan Beef Stir Fry and it is one of my favourite spices, that tingle to me is magical.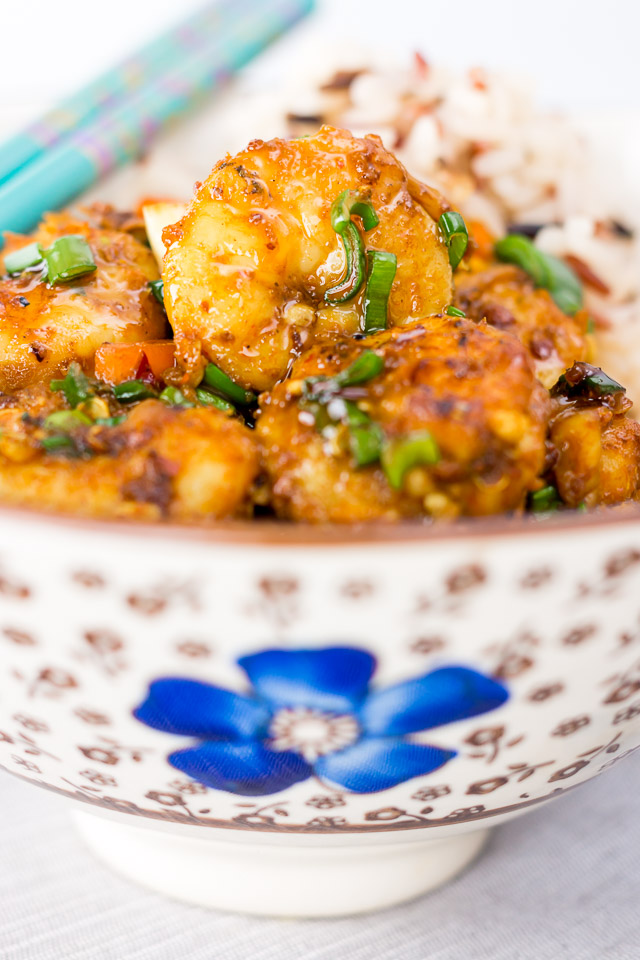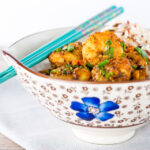 Spicy Szechuan Shrimp Stir Fry
You can not beat shrimp as the king of fast food and this Spicy Szechuan Shrimp Stir Fry certainly ticks that box, 15 minutes prep and 5 minutes cooking time!
Ingredients
250

g

Shrimp

Raw and peeled, frozen is fine

50

g

Spring Onions

White parts cut to 1cm long and green parts finely sliced

75

g

Carrots

Cut into batons a couple of mm in profile and 3cm long

30

g

Ginger

Cut into matchsticks

2

Cloves

Garlic

Finely sliced

1

Tbsp

Oil

Neutral

1

Tbsp

Szechuan Pepper

1

Tsp

Chinkiang Vinegar

1

Tsp

Sesame Oil

2

Tsp

Chili Bean Paste

1

Tsp

Dark Soy Sauce

1

Tsp

Sugar

1

Tsp

Rice Wine

2

Tbsp

Water
Instructions
Mix together the Chinkiang Vinegar, Sesame Oil, Chili Bean Paste, Soy Sauce, Sugar, water and Rice Wine and set aside.


Heat a wok over a high heat and toast off the Szechuan pepper corns for 30-60 seconds and coarsely grind.


Heat a wok over a fierce heat and when shimmering add in the oil.


Throw in the garlic and ginger and stir fry for 30 seconds.


Add in the carrots, white part of the spring onions and shrimp ad stir fry for 2 minutes.


Pour over the sauce and cook for another 2 minutes.

Finally add in the szechuan pepper and most of the green spring onions reserving some for garnish, cook for 20 seconds and serve.
Recipe Notes
I like to serve this with plain boiled rice...
As with all stir fries make sure your prep is done before you even think about getting the stove fired up.