A good burger is a thing of great beauty and my Chicken Burger strays from minced chicken and a traditional panne comes with a glorious chili Mayo.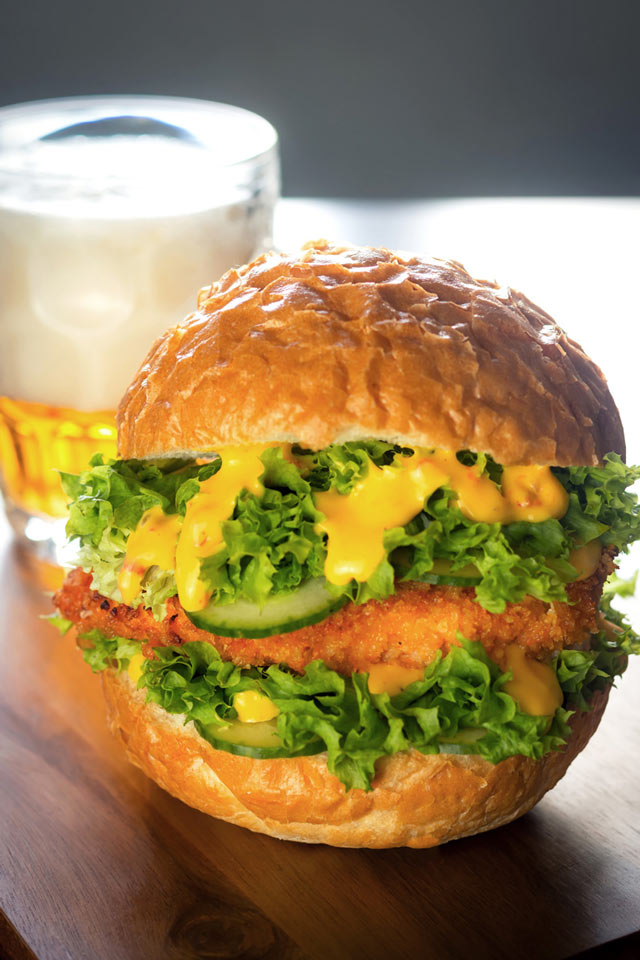 My chicken burger is a rare foray into cooking burgers at home, I have only offered one burger here on Krumpli and it certainly was something I love to eat and surprisingly enough it was a veggie burger. However this chap is a completely different kettle of fish, full on meatiness, but the local lack of good quality beef means my go to home burger is a chicken burger.
Now I have no time for mincing chicken for a burger, it just does not work for me so I go for a whole plump chicken breast. I also avoid the same old, same old approach of using egg, flour and breadcrumbs for the coating.
I love to marinade chicken in yoghurt, it probably comes from my love of Indian food, this yoghurt then becomes the 'glue' for the panne. It tastes amazing, it almost gives the chicken a chewy yet crunchy texture that I adore, then add some paprika tones and this chicken burger springs into life.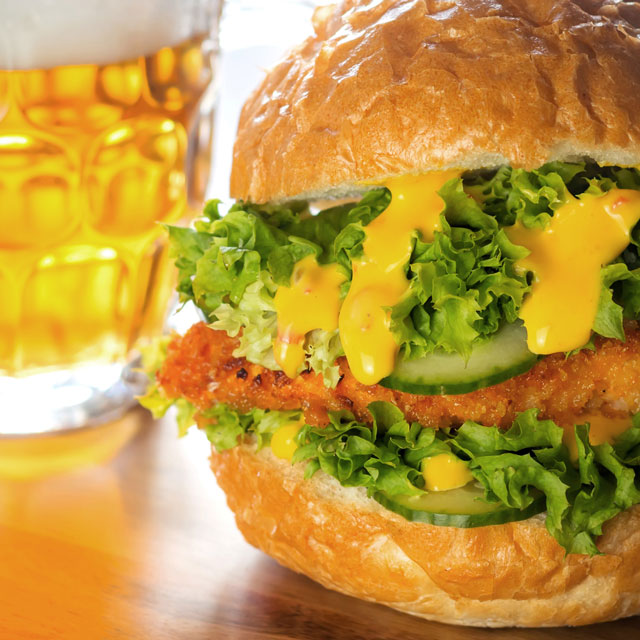 If you would have told me a few years ago that my go to condiment for a chicken burger would have been a mayo I would have told you to bugger off, I grew up hating mayonnaise. But I have subsequently discovered that what I hate is the androgynous pasty white gloop that manufacturers have convinced us is mayo.
When I started making my own I discovered something altogether much more pleasing to the palate, it is a simple process, made even simpler if you have a food processor, which naturally I don't, but a real mayonnaise is incredible rich and full of round flavours and not something apologetic. I do have a homemade mayo post heading your way very soon featuring a video of your very own author putting in a shift in front of the camera.
Of course I will not judge you if you want to use shop bought mayo, I reserve all my judgemental thoughts for people that insist I should drink smoothies and eat 'power balls' what ever they are!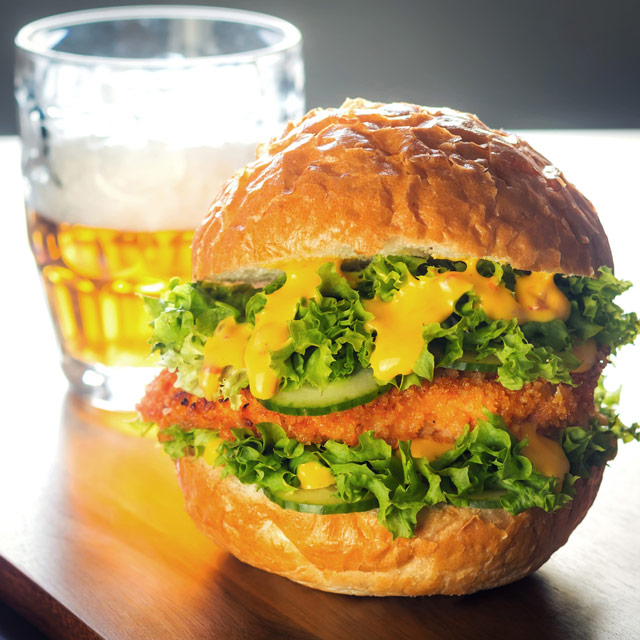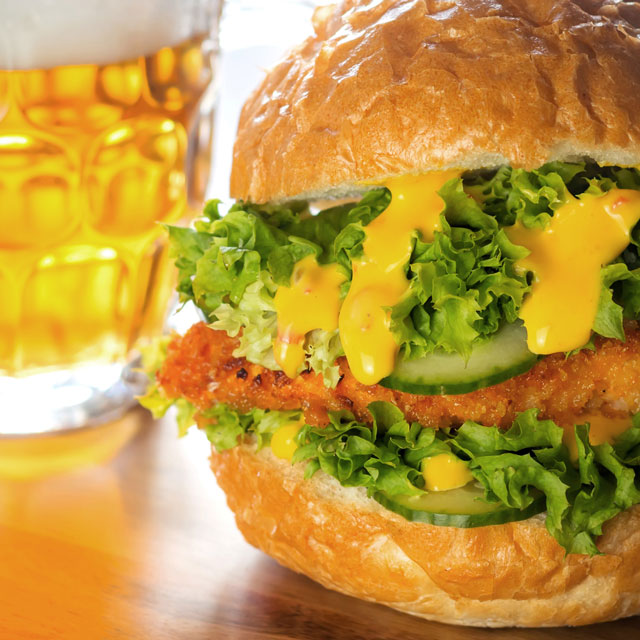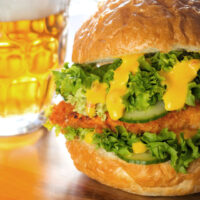 Chicken Burger: My Way
A good burger is a thing of great beauty and my Chicken Burger strays from minced chicken and a traditional panne comes with a glorious chili Mayo. 
Ingredients
2 Chicken Breasts, Fillet Removed
4 Tbsp Natural Yoghurt
1 Tbsp Lemon Juice
1/8 Tsp Salt
Black Pepper, Good Grind
1 Tsp Sweet Paprika
100 g Bread Crumbs
50 g Butter
4 Tbsp Mayonnaise
2 Tbsp Sweet Chili Sauce
1 Lime, Juice only
2 Burger Buns
Instructions
Marinade the chicken breasts in the yoghurt, lemon juice, salt, pepper and Paprika for at least 4 hours, overnight if possible.
Preheat the oven to 180°C.
Remove the chicken from the marinade and then dip in the breadcrumbs to create a light coating.
Melt the butter in a frying pan over a medium high heat and then fry the chicken on one side as the butter begins to foam. fry on one side for 3-5 minutes until the colour is a rich golden colour.
Then flip over and place the frying pan in the oven and cook until the internal temperature reaches 74°C, this should take about 15-20 minutes depending on the size of the breast.
Remove the chicken from the oven and allow to rest whilst you build your burger.
Mix together the mayo, sweet chili sauce and lime juice.
Now build, I like to start with a layer of finely sliced cucumber on the bun, followed by lettuce, followed by some chili mayo, then the chicken and then repeat with more cucumber, lettuce and that delicious mayo.
Notes
I like to keep the toppings simple and fresh for this burger so that the almost chewy coating for the chicken really stands out.
Nutrition Information:
Yield:

2
Serving Size:

1
Amount Per Serving:
Calories:

920
Total Fat:

50g
Saturated Fat:

18g
Trans Fat:

1g
Unsaturated Fat:

28g
Cholesterol:

150mg
Sodium:

1168mg
Carbohydrates:

74g
Fiber:

4g
Sugar:

18g
Protein:

44g
Calorific details are provided by a third-party application and are to be used as indicative figures only.